The first thing you might be thinking here is, "gin from Mexico?" I'll give you a moment to work through that moment of confusion you might be struggling with right now but then it's time to dive in to what may be the most exciting gin that I've tasted in years. Like most of you, I enjoy spirits that have soul, heritage, and the ability to immediately connect you with a favorite place and culture. With the two unique gins from Las Californias, that is exactly what you'll experience and that makes me happy.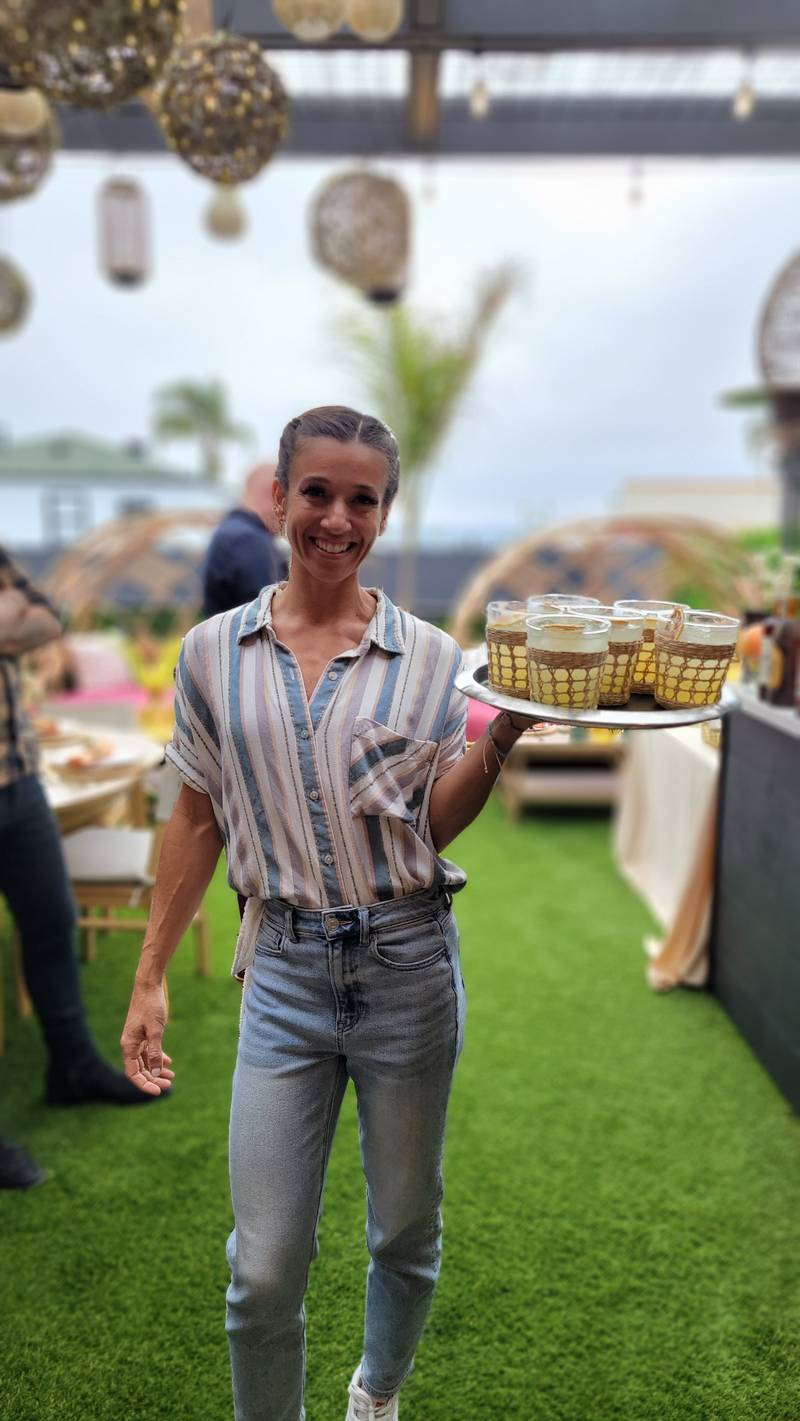 Throughout the evening, while sipping on a seemingly never-ending parade of cocktails, with their brand ambassadors, marketing folks, sales managers, and some of San Diego's top bartenders I began to realize that there was quite literally a whole new world out there that I wasn't aware existed.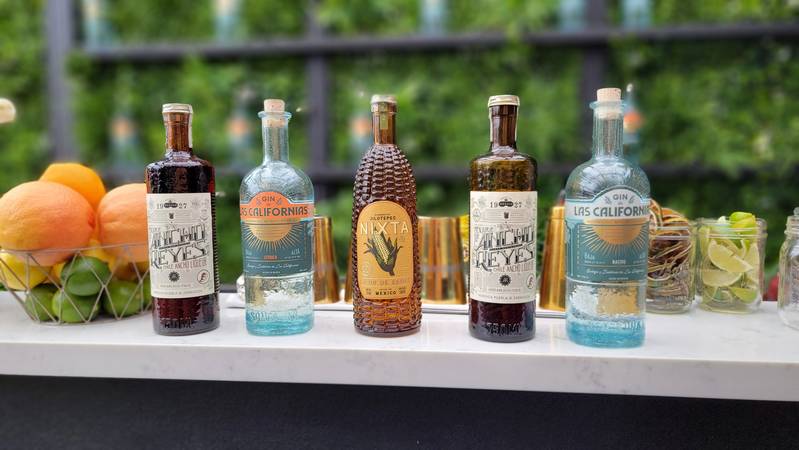 Mexican Distilling Is More Than Just Agave Spirits!
To most casual cocktail drinkers, Mexico is synonymous with agave spirits - specifically mezcal and tequila but the market has become extremely competitive and pushed prices down. For fine spirits that take years to produce and million dollar budgets to market this is both risky and expensive.
Mexico has always had a variety of alcoholic beverages consumed domestically and this includes wine, beer, and a wide range of spirits but more recently these distillers with generations of experience producing mezcal have been looking for something new. This is increasingly paralleling the craft spirits industry we see in the United States itself where consumers are looking for something new and unique ... different from what they've been presented with for decades.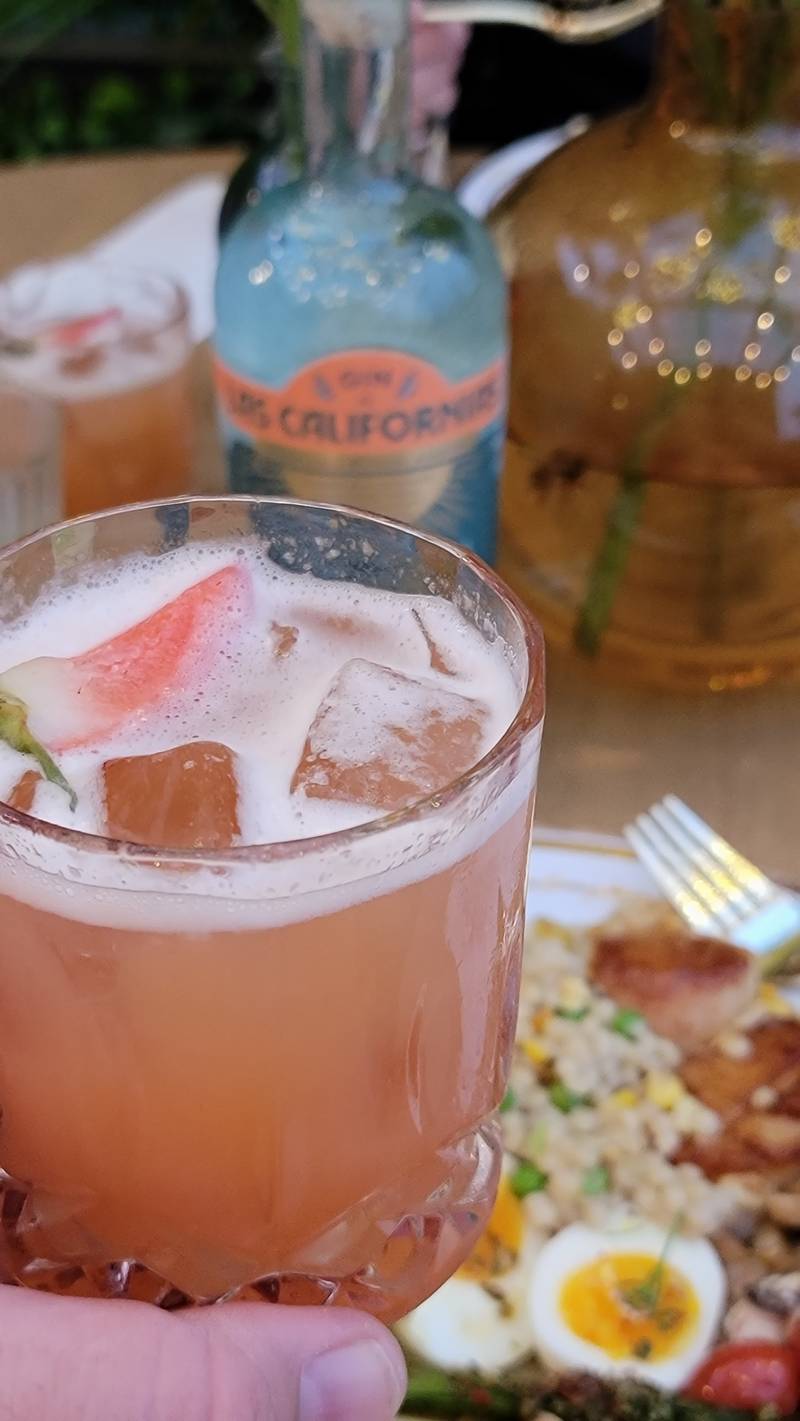 When you combine this trend with the fact that there are millions of Mexicans living in the United States today and millions more with an affinity for Mexican culture and heritage, the fact that we're starting to see more than just agave spirits from Mexican distillers seems like an obvious trend!
Casa Lumbre, parent company of Las Californias is one of these companies and is re-investing the money they raised during the 51% ownership investment Campari took in their excellent Montelobos mezcal and Ancho Reyes chile liqueur to produce other products for the global spirits market.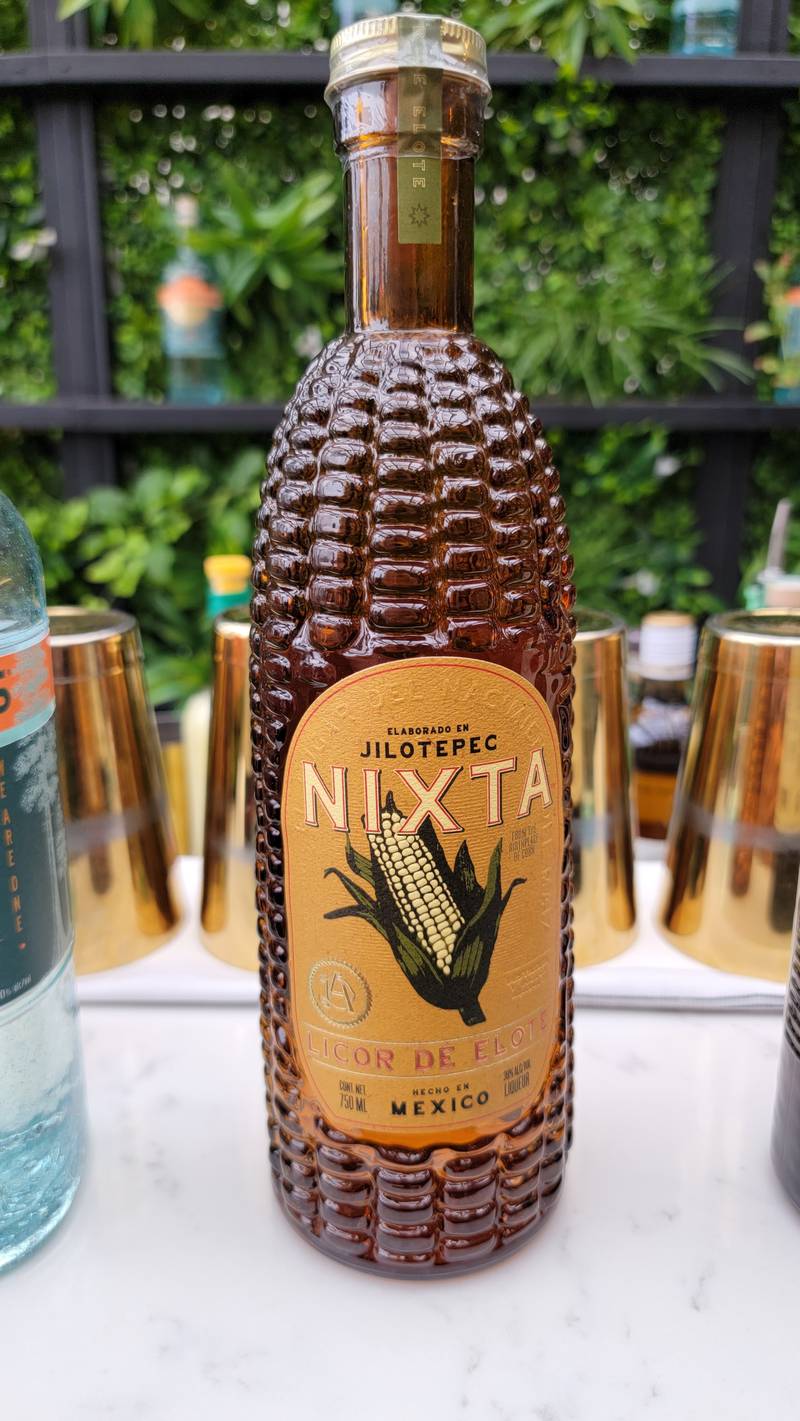 Today, this includes Abasolo Mexican corn whiskey, Nixta a Mexican corn liqueur that is stunningly good, Lost Irish Irish Whiskey, The Community Spirit Vodka, and ... Las Californias gin.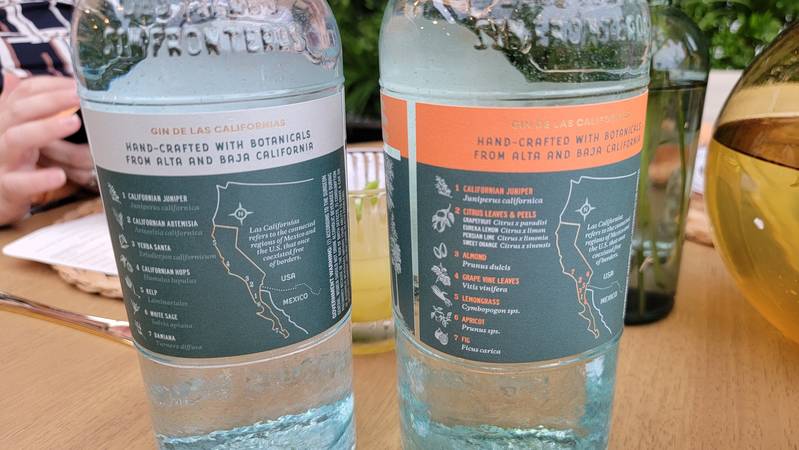 Las Californias Gin Draws from Native Botanicals And Those Brought Here Through Migration
Not content to simply do one fantastic gin, Las Californias exists in two different expressions. Both source their botanical from the California - Alto (the area we identify today as the State of California) and Baja (the Mexican peninsula extending south from San Diego to Cabo San Lucas).
Nativo - Featuring Native Botanicals Predating Humans In California
This is perhaps a more classic, non-citrus gin with a crystal clear hue but is distinctively California with the inclusion of botanicals such as Californian Artemisia, Yerba Santa, Hops, Kelp, White Sage, and Damiana.
nose
Herbal and humid notes of juniper, damiana, sage with hints of licorice, seaweed, pine, white pepper and a floral and earthy finish.
palate
Bold and layered, with intensely expressive herbal notes. Minerality is balanced with chamomile, spearmint and pepper. Earthy and floral with a fresh and slightly bitter finish.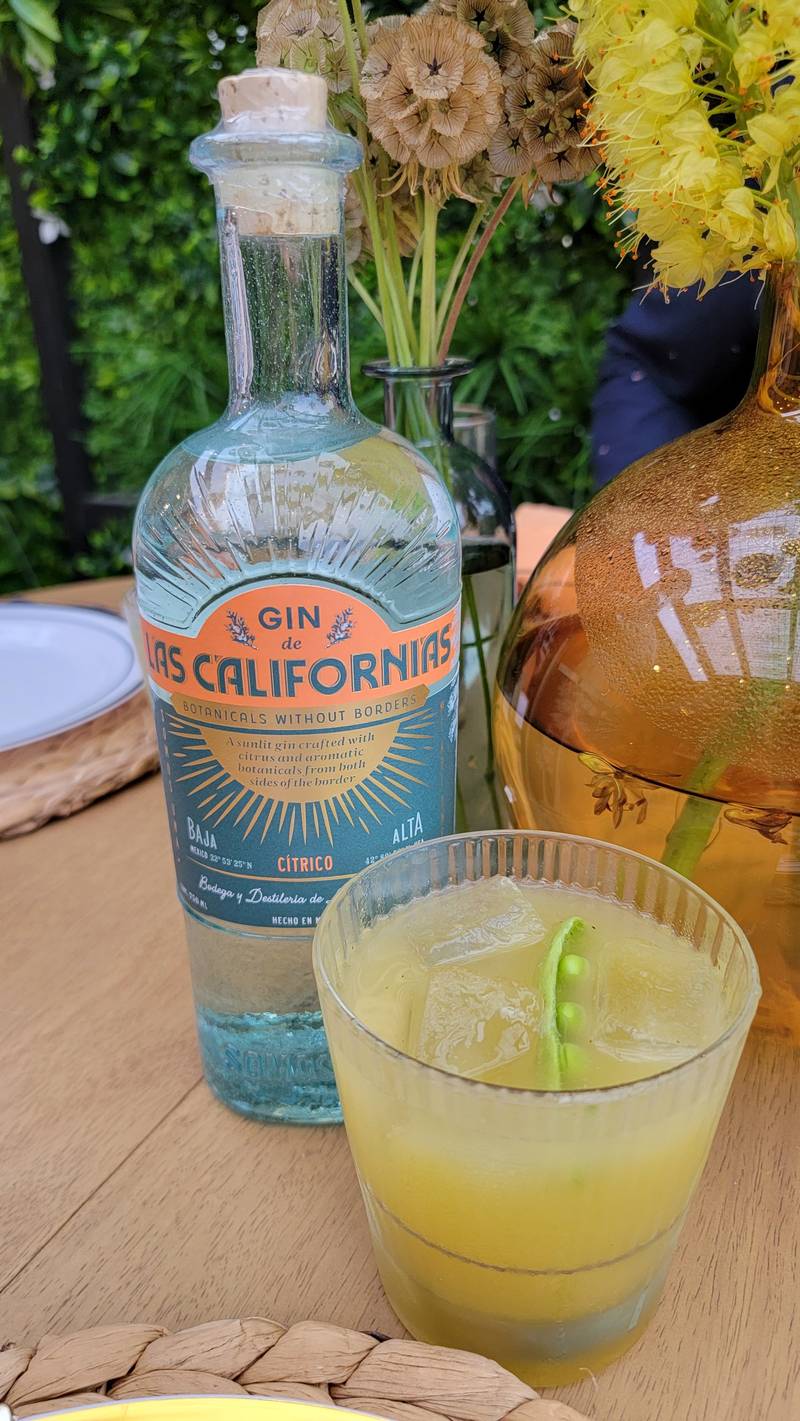 Citrico - Featuring Botanicals Brought to Las Californias By Centuries of Human Migration
Citrico is a citrus gin featuring a slight golden color and a variety of botanicals that today are iconic to California but are not native to the region. This includes California Juniper, Citrus Leaves and Peels from Grapefruit, Lemon, Lime, and Orange, Almond, Grape Vine Leaves, Lemongrass, Apricot, and Fig.
nose
Grapefruit, mandarin and herbal notes with dried fruits, honey, and chamomile. Licorice and fragrant cedarwood with faint floral notes.
palate
Herbal with hints of forest and prominent citrus such as lemon, grapefruit, juniper and pomelo. Caramels with almond notes and a hint of ocean salinity. Pleasant
long- lasting finish.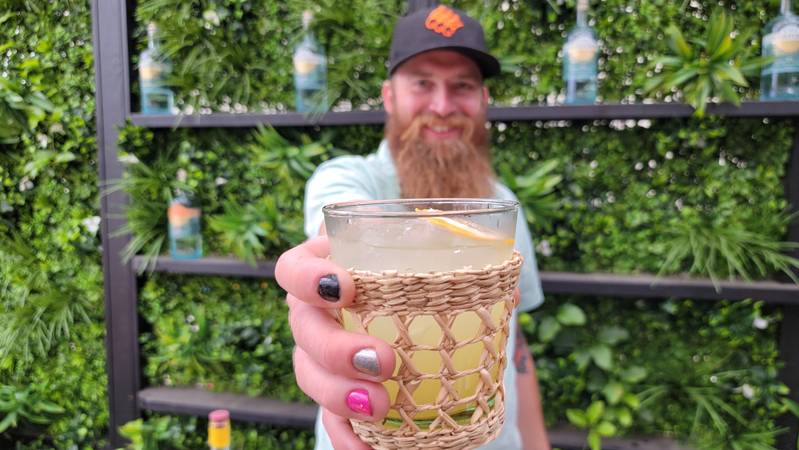 Clearly Las Californias - along with other selections from the Casa Lumbre family made for an excellent palate that our bar chef for the evening at San Diego's Nolita was able to play with to create remarkable works of culinary art. I can't wait to get my hands on more from these guys to taste and compare the spirits on my own as well.
Las Californias gin launched in the United States this week here in California and will be available nationally this summer. If you are looking for something new that will evoke the spirit of California, you can't get much better than one of these two!