Key West has no shortage of great places to get some awesome food and so when our host (The Florida Keys) sent us to the next island over, I wasn't sure why. As it turned out, this was no mistake - Matt's Stock Island Kitchen & Bar located in the Perry Hotel is an absolutely fabulous restaurant and while we just came here for dinner, the property is a great destination for guys planning a fishing trip since the marina is right there. Plus they are building out a distillery and a music venue complete with pool and bar service. What more could you possibly ask for?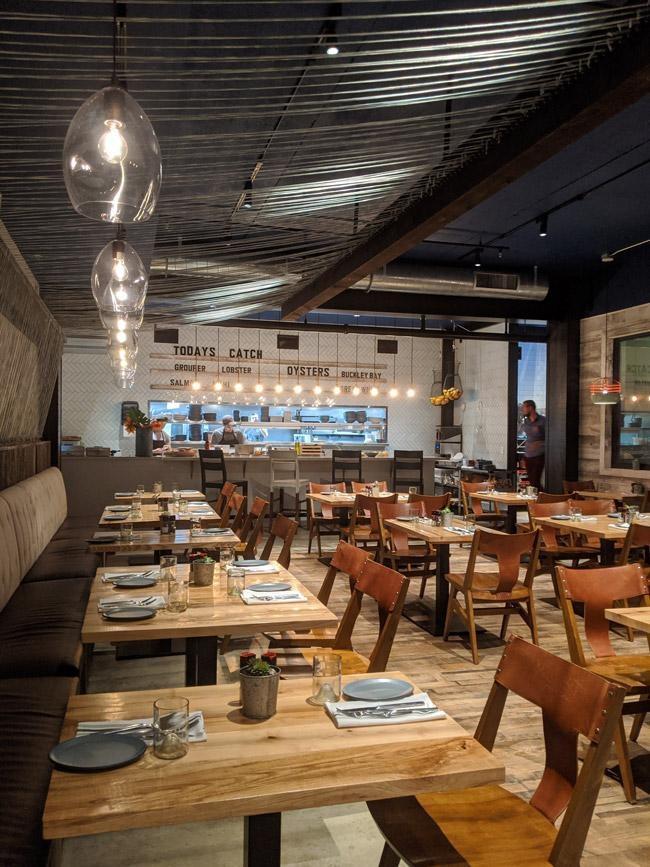 I look forward to going back to Matt's Stock Island Kitchen & Bar at some point in the future once their distillery opens but for tonight I left more than happy to have been able to enjoy a taste of Key West. Our dinner was complete with classics - Key Lime Pie and Grouper with southern influences all tied together in a fabulous bundle that will stay in my mind for a long time.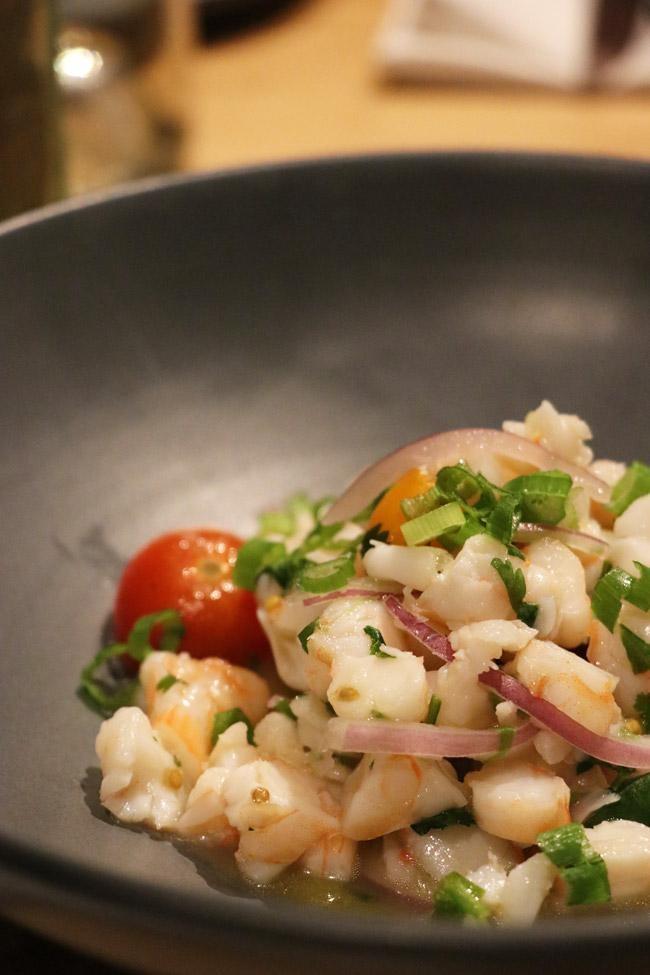 Our dinner began with shrimp ceviche sourced fresh from the shrimp boats docked on the other side of the channel from where we were eating. Fresh seafood makes all the difference and this was a perfect way to kick off what was to be one of my favorite dinners in a long time.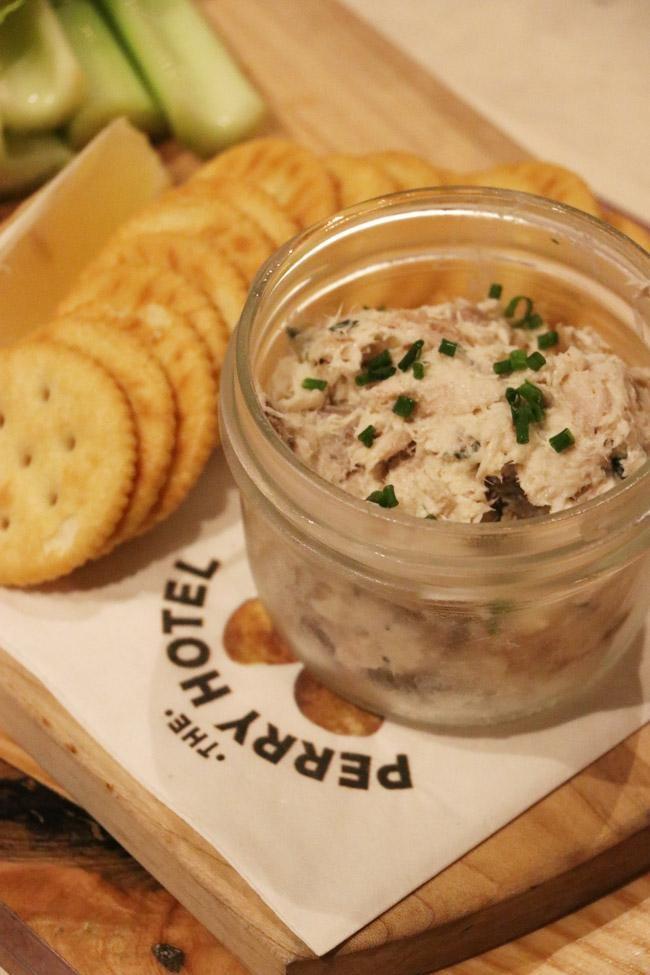 Next up was a smoked fish dip and I liked the fact that unlike some fish dips that I've tried in the past, this one had nice big pieces of fish instead of being mostly filler.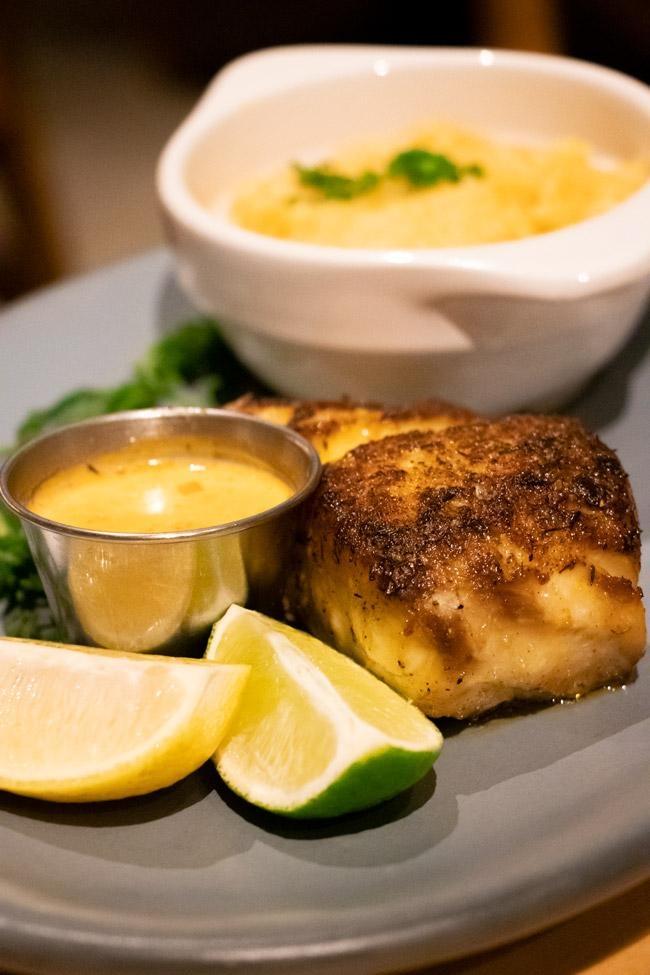 One of my favorite parts of visiting Florida is enjoying fresh grouper and so when I was told that this was their fresh catch of the day special (there is always grouper on the menu sourced from other locations) I couldn't resist. Matt's Stock Island offers their "Today's Catch" in either Grilled, Blackened, Cast Iron Seared, or in PBR Batter, so I chose blackened. After selecting the style, guests can choose their sauces to go with it, Crayfish Thyme Butter, Pickled Okra Tartar, Alabama White BBQ, or Cutting Board Chimi Churi.
I did a tasting of all the different sauces and chose the Cornbread Mash as my side.
Those that might have just come back from fishing can also have them cook up their catch of the day.
I really loved the southern / Key West blend of flavors going on here and the Crayfish Tyme Butter was the clear winner as far as the sauces (though all of them were delicious).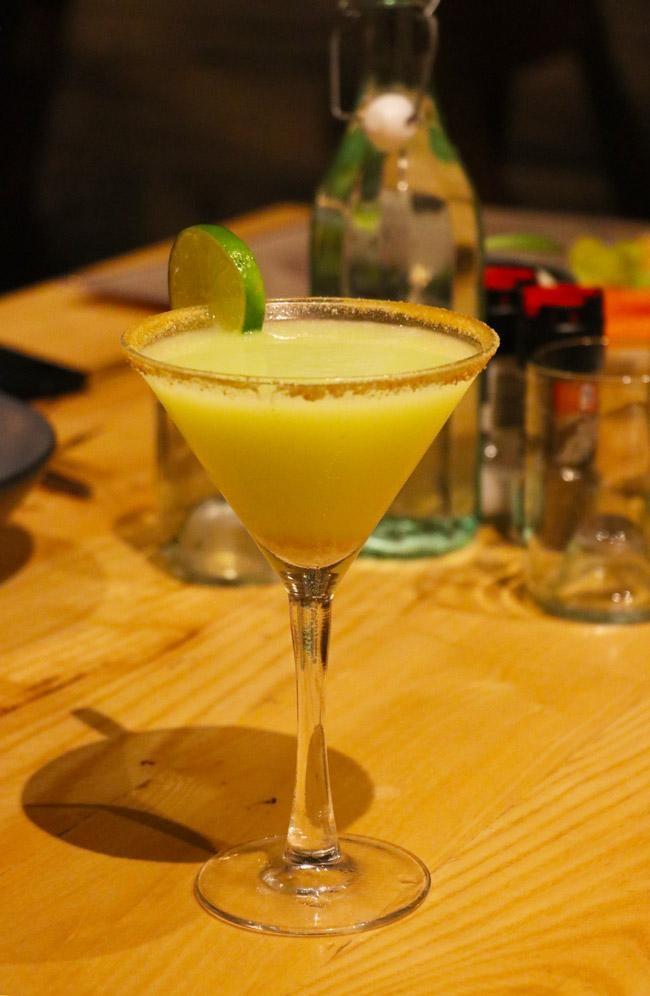 Matt's Stock Island Kitchen & Bar also makes up some delicious cocktails and as this was our first night in Key West I had to have a Key Lime Martini!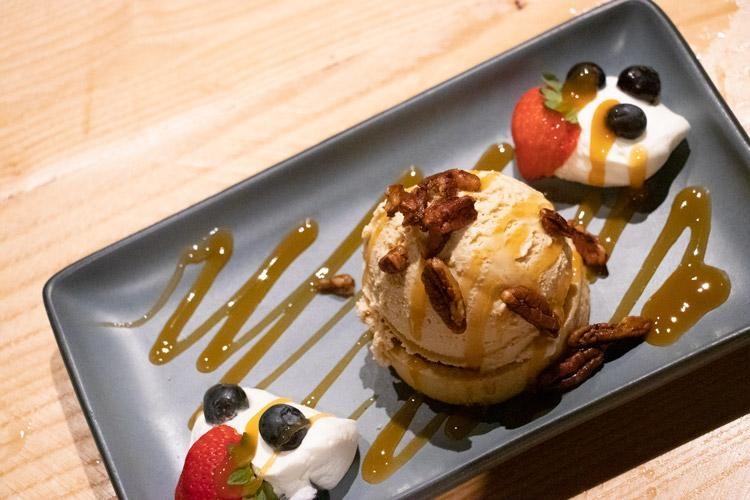 For dessert, I ordered the Caramel Cookie Tart with smoked maple ice cream.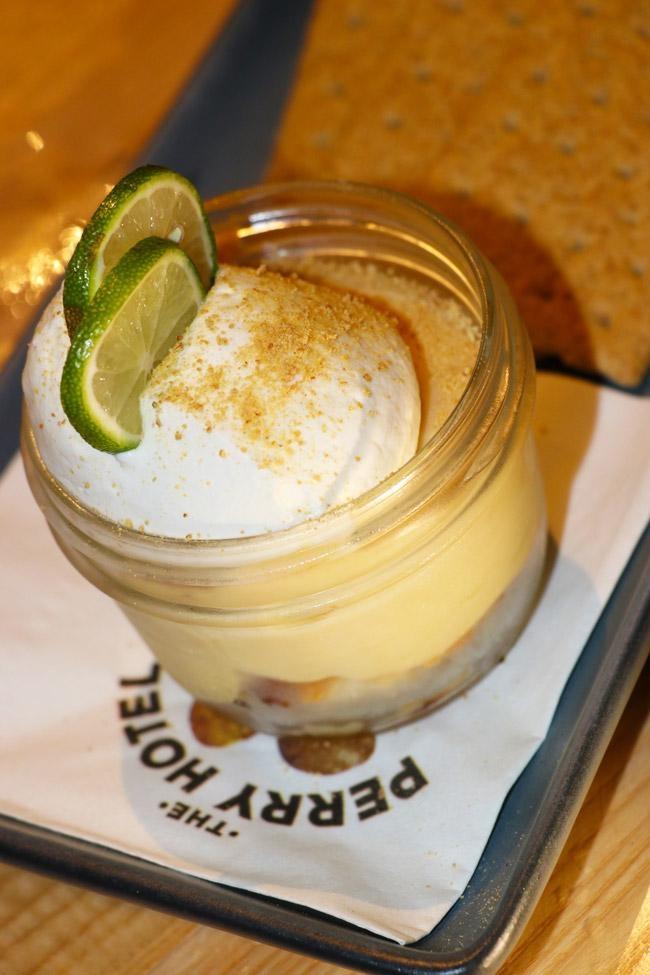 We also tried Matt's interpretation of a Key Lime Pie. Instead of a traditional pie this was served in a jar with graham crackers on the side. I'm not sure the proper way to eat this was but it worked well as a dessert to share by scooping pie filling from the jar and serving it on the graham crackers as you might do for a cheese dip.
Right way or wrong way, it tasted delicious and perfectly complemented the rest of the meal!