I first enjoyed Murphy Goode a few months ago at a steakhouse in San Diego and was curious to learn more. The wine I had, 2015 Red Blend, paired well well the steak and I appreciated the simple confidence of the bottle and label design. It brings back a feeling that this is ultimately wine made to be enjoyed and not a pretentious expression of wealth and sophistication. The product speaks for itself and since then I've enjoyed several different bottles and appreciate that they are able to deliver an excellent product at a variety of price points from $15 to $45 so you don't have to worry about "picking the wrong one".

As I explored their wines I noticed that alongside classics they also have a fun sense of innovation. For instance, alongside classic Sauvignon Blanc, they have a North Coast 2016 Dry Hopped Sauvignon Blanc. That is described as a light, crisp wine with tropical fruit notes and features Citra hops that produce a unique dimension of additional nuances including citrus aromas and fruit flavors." David Ready, Murphy-Goode winemaker describes his goal here as wanting to create a beverage that beer and wine lovers alike would really enjoy. I can't wait to try it myself and share my thoughts on that as soon as I can get my hands on a bottle!
Let's talk more with Dave and learn more about what motivates him to create great wines ...
What makes Murphy Goode great?
Murphy-Goode offers the quality from one of California's great growing regions, Alexander Valley, with the approachable and inviting attitude of Sonoma County. Murphy-Goode is never pretentious, is often irreverent and is about having fun. We at Murphy-Goode take our wines seriously…ourselves, not so much! Founded on a spirit of love and friendship, we call it the Goode life. We love making great wine and sharing it with family and friends.
Like a lot of winemakers, you grew up being tutored by your father. What were the most important lessons he taught you about crafting an excellent wine?
My father had a great passion for wine! He was involved more in the sales and marketing side of things, but he had a great palate and knowledge of the world wine stage. When he smiled while tasting a wine I was crafting I knew I was on to something good.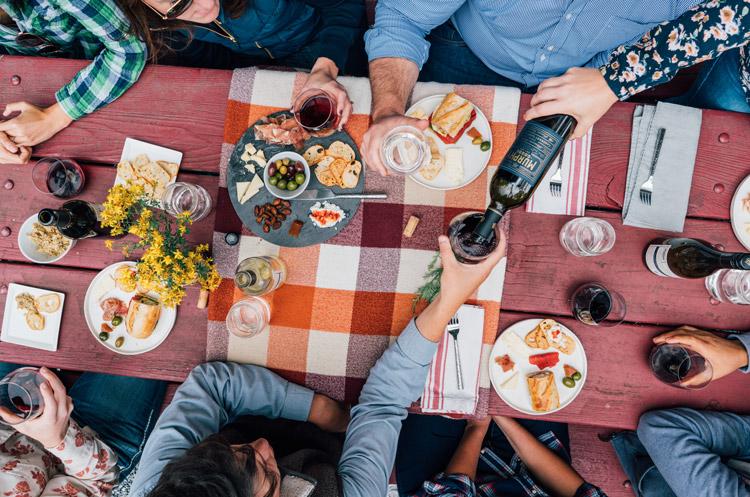 Why do you think it is that most wine is marketed at women and not men - but clearly the top of the industry is all guys?
We make Murphy-Goode wines to appeal to both women and men. We want to inspire all to share a bottle for everyday occasions - after-work drinks, game days, celebrations, dinners at home.
For men who might not be experienced wine drinkers, what advice would you share with them to make wine more approachable?
A decade ago, people were really intimidated by wine. I was pouring at an event one time when a guy asked me how to tell if he was drinking a good wine. I asked him if the wine he was drinking tasted good and he replied that it was. I then told him that's how you know if you're drinking a good wine. He was confused at first, but I think he got it.
One of the things I love about wine is that wineries are almost all in fabulous parts of the world. What's your favorite wine region to visit?
I have great memories of working at Wirra Wirra winery in McLaren Vale, Australia. I chose Wirra Wirra because of Bob Weir in the Grateful Dead and I couldn't find a Garcia-Garcia. It was an amazing experience in such a beautiful and fun region - my Dad had to fly out there and make me leave – true story.
Making a great wine is a combination of art and science - what are your passions and how have they shaped your wines?
Wine and music are two of my favorite passions. In fact, I was following a Grateful Dead tour when I landed in Berkeley when my Dad offered me to work harvest at Murphy-Goode. In music, there's a sense of living in the moment, of pure joy, self-expression and we want our wines to reflect that spirit. Murphy-Goode wines are made to be enjoyed now, to enhance social occasions and a tool for relaxation.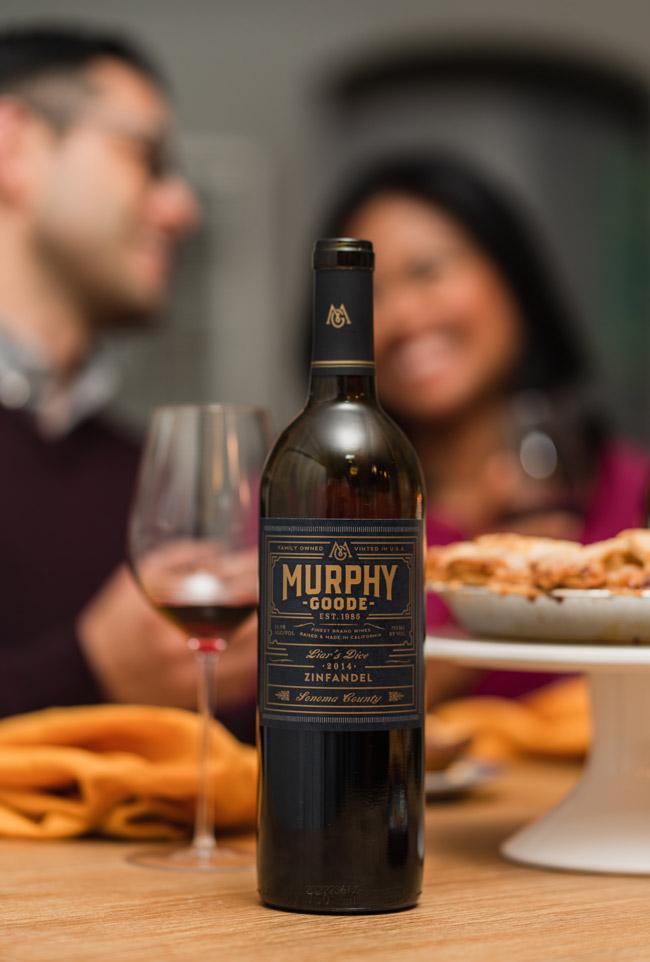 Most wineries have their staples that must stay the same / similar from year to year while others are experimental that the winemaker can craft around the conditions of that year or even an idea that they have for something unique. What creations are you most proud of at Murphy Goode?
The Liar's Dice Zinfandel is a juicy, yet balanced wine that I'm very passionate about. In 1997, our first vintage, the Zinfandel grapes were sourced from Tim Murphy's great friends, who were some of the finest Zinfandel growers in Sonoma County. They would get together every morning for coffee and dice in Geyserville. To this day, we source grapes from most of these same growers to form the Liar's Dice.
Our Murphy-Goode California Tier wines are great. They are food-friendly or on their own. The pair perfectly any 'time of the day', be it brunch, at the pool, at the festival, or at night. and no need for a wine opener – they're screw caps!
What is your favorite pairing combination?
Murphy-Goode's Sauvignon Blanc & Phish's "Bouncing Around the Room" – the great energy of the song pairs perfectly with the bright vibrant citrus tones!