Louisiana isn't the place you normally think of when it comes to unique spirits and especially tequila but the Noël family from Donaldsonville - Ascension Parish (just outside of New Orleans) have whipped up some creative, delicious, and intriguing offerings that show what can be created from a cross-border partnership with a Mexican distillery. In addition to tequila, the distillery is also producing vodka and rum as well as offering tours.
Key Takeaways
NOËL Tequila combines traditional Jalisco methods with a Louisiana twist, resulting in a unique and distinctive taste profile.
The tequila is made using only the highest quality hand-harvested agave plants, ensuring a premium and authentic product.
NOËL Tequila Reposado is aged in former Jack Daniels oak barrels, adding a luxurious and intriguing character to the spirit.
The NOËL Distillery Tour and Experience offers visitors an opportunity to immerse themselves in the flavorful world of NOËL spirits and learn about the distillery's rich history and commitment to quality.
About NOËL Family Distillery
It's the NOËL Family Distillery's mission to produce premium craft-spirits with natural ingredients, capturing the rich history and family passion of Louisiana in every bottle. You're indulging not just in a drink, but in centuries of distillery history, deeply rooted in Donaldsonville, Louisiana since the late 1800s. The spirits you savor are the products of a family's journey, their dedication to the craft spirit production, and their commitment to perfection.
Imagine tasting the rich flavors of sugarcane, nurtured by Louisiana's fertile soil. You're experiencing a piece of Louisiana's spirit, the love of the land, and the family's passion. Each sip offers an accessible luxury, a blend of tradition and innovation, crafted with a deep understanding and respect for the process.
Chip Noel, the master distiller, infuses each batch with his pursuit of luxury and life, ensuring a harmonious balance between the bold and the subtle. Natalie Noel, the CEO, brings her love for product development and craft cocktails into play, offering a line of ultra-premium spirits that deliver an unforgettable experience.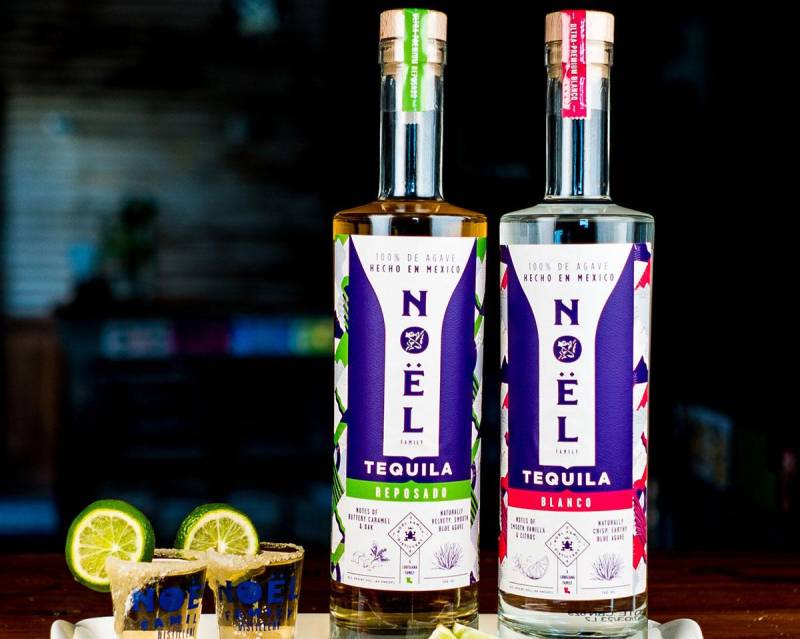 NOËL Tequila Blanco
Blanco's unique blend brings together the best of two worlds, offering a fusion that's both refreshing and distinctive. The NOËL Tequila Blanco is a testament to meticulous agave cultivation and an intricate tequila production process, combining the heritage of Jalisco with the vibrancy of Louisiana.
You'll find three key elements defining this tequila:
Agave Quality: Extra care in the agave cultivation ensures that only the highest quality, fully matured plants are hand-harvested for NOËL Tequila Blanco.
Production Method: Through a traditional tequila production process, the agave is slowly roasted, fermented, and distilled, preserving the natural flavors and aromas.
Taste Profile: The tequila tasting notes are distinctive, presenting a clear, crisp taste with a subtle hint of black pepper and a smooth, clean finish.
You'll appreciate the masterfully balanced flavors that NOËL Tequila Blanco offers, confirming its premium quality and exceptional value. It's more than just a tequila, it's a community, a sense of belonging.

NOËL Tequila Reposado
Reposado's got a luxurious and intriguing character, aged in former Jack Daniels oak barrels for that extra edge. This aging process of Noël tequila gives it rich notes of oak, caramel, almond, and baked agave, adding complexity to its taste. The NOËL tequila production methods ensure the unique blend of lowland and highland Blue Weber agave, revealing the full aroma and flavor of the agave plant. The lowland agave gives that earthy, peppery taste, while the highland agave introduces fruity and floral notes.
But what sets Noël tequila apart are the NOËL tequila flavors that bear the unique Louisiana twist. This Reposado is not just a tequila - it's a conversation, a story of Jalisco's heritage with a playful Louisiana spin. Whether you're mixing it into a margarita or a paloma, or even using it as a bourbon or rum replacement in an Old Fashioned, you're in for a bold, flavorful ride.
NOËL Reposado is an artisanal product that crafted with care and is the only reposado tequila produced by a distillery in Louisiana.
Tequila Cocktails From NOËL Family Distillery
You're in for a treat as we dive into the enticing world of NOËL Family Distillery's cocktail offerings. Specifically, let's explore the BlueBonnet, Honey Rose Margarita, and Ranch Water.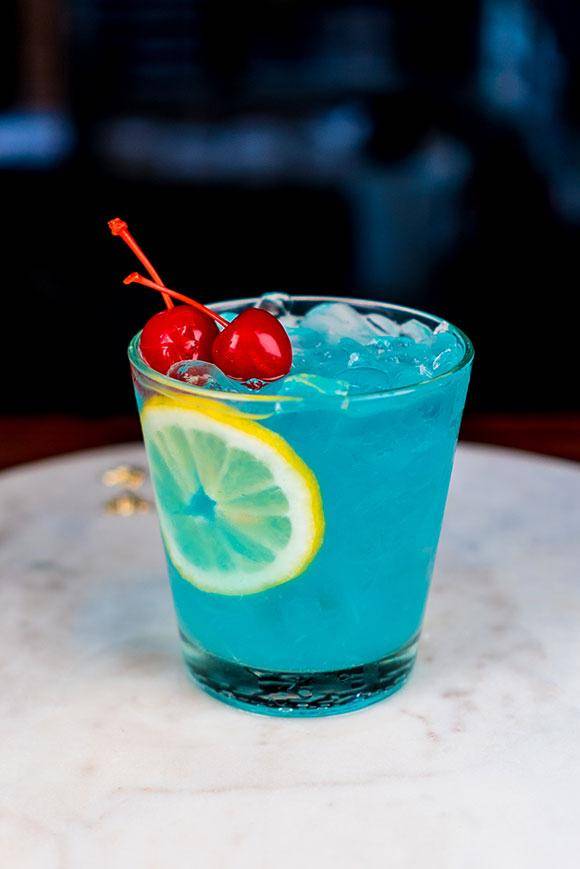 BlueBonnet
It's a refreshing cocktail that combines the robust flavor of NOËL Tequila Blanco with fresh lime juice and a hint of Cointreau.
ingredients
1.5 oz NOËL Tequila Blanco
1.5 oz fresh lime juice
.75 oz Cointreau
1.5 oz Simple syrup
Dash of Blue Curacao and Grenadine
preparation
Combine all ingredients and shake with ice.
Pour over ice into a rocks glass
Garnish with lemon wedge and jalapeno slice.
The pairing of the lime's tartness and the Cointreau's sweet orange accents complements the tequila's agave notes exquisitely. while the simple syrup softens the edges, and a dash of Blue Curacao and Grenadine gives the Bluebonnet its signature hue.
Served over ice in a rocks glass, garnished with a lemon wedge and jalapeno slice, it's a cocktail that offers a sense of belonging, a shared history, and a unique taste experience.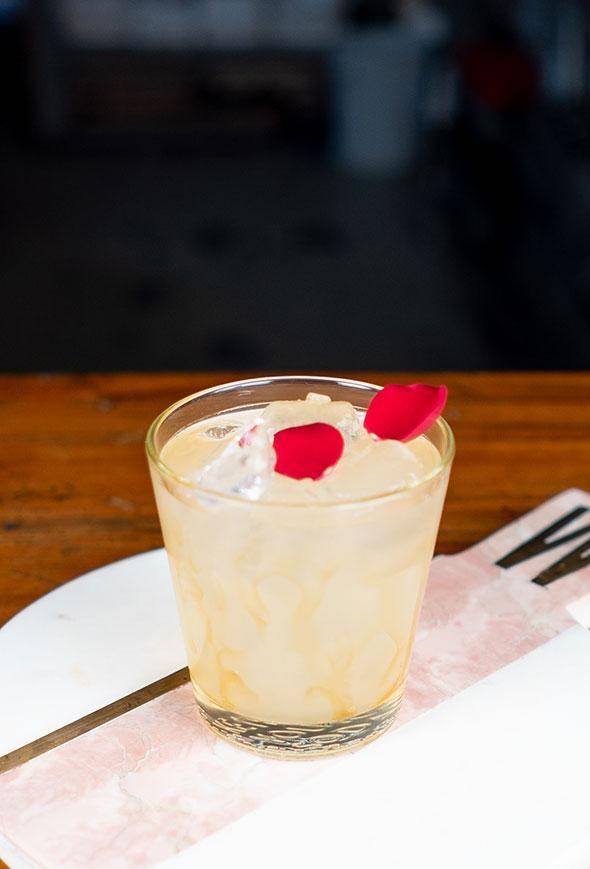 Honey Rose Margarita
Shifting from the BlueBonnet, let's explore another exquisite cocktail - the Honey Rose Margarita. This Margarita variation is a fusion of tangy, sweet, and floral profiles, offering you a heightened cocktail experience.
ingredients
1 oz Cointreau
2 oz NOËL Blanco Tequila
1 oz fresh lemon juice
.5 oz honey water (Dissolve 1 to 2 tablespoons of honey in 1 cup of hot water. Allow to cool.)
2 dashes rose water
preparation
Add all ingredients to a shaker with ice.
Shake and strain into a rocks glass over fresh ice.
Garnish with rose petals (fresh or dried).
The rose infusion in this cocktail isn't just for aesthetics. It lends a subtle, aromatic undertone that makes each sip more rewarding. And don't forget the honey benefits, packed with antioxidants and imparting a natural sweetness.
This cocktail is high on flavor, sophistication, and health benefits. So, come and belong to a community that values quality, taste, and the art of mixology.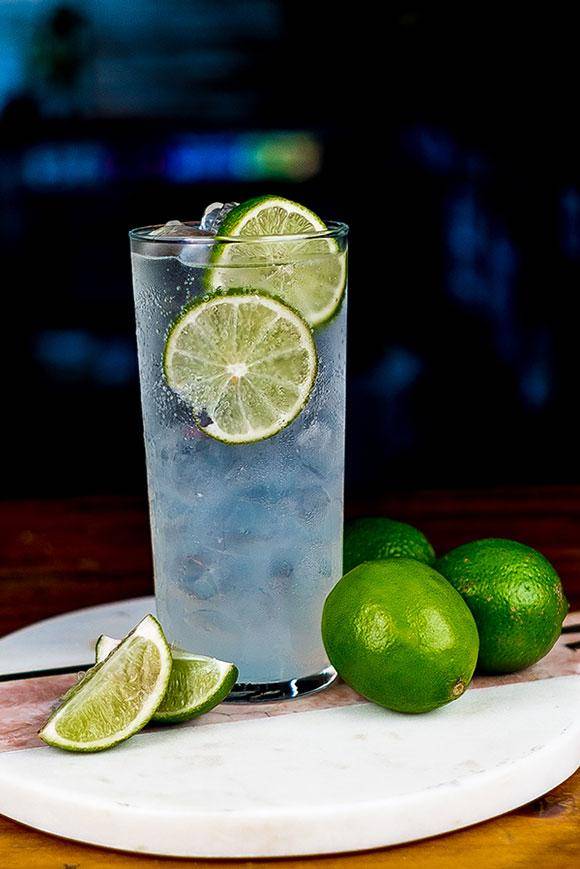 Ranch Water
Let's now dive into the refreshing world of Ranch Water, a cocktail perfect for cooling down on hot days.
ingredients
1 1/2 ounces NOËL Tequila Blanco
3/4 oz Lime Juice
1 oz Orange liqueur (optional)
1 bottle (12 ounces) Topo Chico
preparation
Combine tequila and lime juice in a Collins glass filled with ice.
Top with soda water and stir gently to combine.
This easy-to-make drink, with a base of NOËL Tequila Blanco and a zesty splash of lime juice, is both invigorating and salubrious. The tequila's smooth profile, paired with the citrusy tang of lime, offers a well-balanced flavor that's pleasing. Your health might thank you for the vitamin C boost from the fresh lime juice too.
For variations and twists, consider adding orange liqueur—it introduces a sweet, fruity depth that complements the tequila. Top it off with Topo Chico for that fizzy finish.
As for popular serving suggestions, your Ranch Water is best enjoyed in a Collins glass, stirred gently to combine the flavors.
Here's to your next refreshing sip!
Book A Tour Of NOËL Family Distillery
You'll love the opportunity to tour the NOËL Family Distillery. Here, you can discover the unique distilling process and the flavorful world of NOËL spirits. The tour availability is flexible, catering to visitors passing through downtown Donaldsonville or those looking for a culinary adventure after dining nearby.
Immerse yourself in the distillery's history and learn about the town's rich past. You'll also learn about the NOËL family's journey into the world of spirits. Their dedication to craftsmanship is brought to life in every bottle produced. The tour also offers an enlightening look into sugarcane production, a key ingredient in NOËL's distilling process.
Concluding your tour is a visit to the tasting room, an oasis of flavor. Here, you'll sample ultra-premium spirits. The ambiance is inviting, designed to make you feel like part of the NOËL family. Experience firsthand the exquisite profiles and flavors that distinguish NOËL spirits. Each sip is a testament to quality and value, revealing a taste of Jalisco with a Louisiana twist.