North Dakota is a natural wonderland filled with tons of great natural as well as urban adventures to discover. After a long day exploring history sites and museums, I can't think of much better than relaxing a pint of local craft beer. Luckily, I can do that in North Dakota! It's no surprise that as one of the top wheat producers that they are experiencing a boom in micro-breweries as well. Along with small-scale wineries and a handful of distilleries, this is a region that you won't want to miss.
UPDATED: November 2016 after my visit to North Dakota
As you know, when I travel I love to sample the local beverages when I travel. Personally, I feel that you can experience the real flavor of a place through what it's people eat and drink and North Dakota appears to be that way too. With beer especially, you can get a sense for the culture simply by looking at what appellations they give their brews.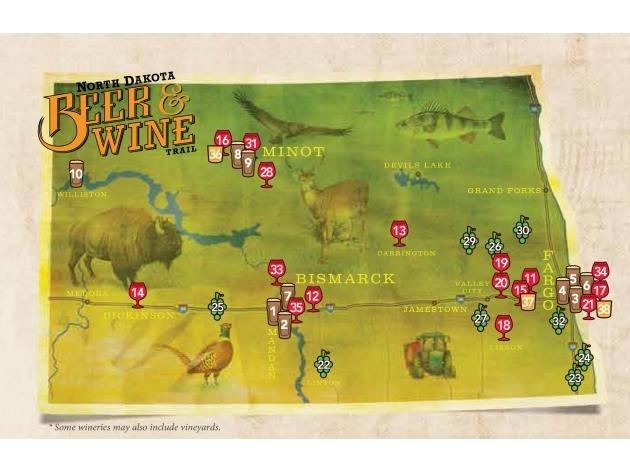 While small compared to some other parts of the country, the North Dakota Wine, Beer and Spirits trail features 10 craft breweries, 23 wineries, and three distilleries.
As you can imagine, these are clustered around the three major cities in North Dakota - Minot, Bismarck and Fargo. So, while you are sampling some of North Dakota's finest beverages, make sure to enjoy the rest of the city as well!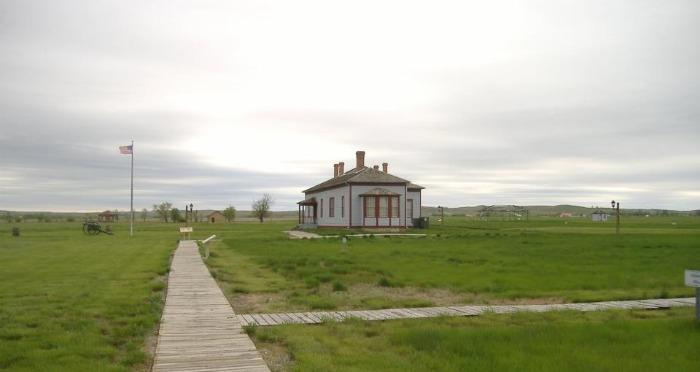 Williston
It shouldn't be a surprise that the center of North Dakota's oil boom and home to thousands of thirsty men would also be home to at least one brewery. Located just west of Williston is Fort Buford and Fort Union, and don't miss the Frontier Museum where you can explore the way life used to be.
Williston Brewing Company: When you step inside here you realize quickly that this is a MAN'S Town - from the dark leather motif to trophies mounted on the wall ... it's a special place. The bar prides itself on having the largest beer selection in North Dakota with 40 beers on tap and more than 80 available in bottles as well as 1,200 bottles of wine in the cellar. Oh yeah and they make their own beer too with oil-industry inspired names like "Liquid Gold" and "1280 Ale".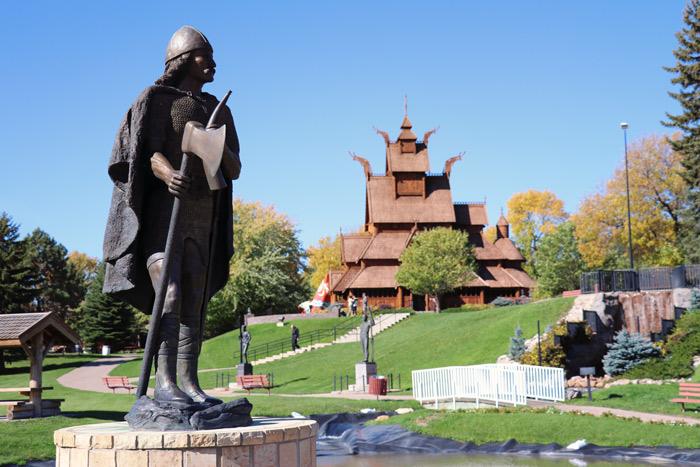 Minot
Minot North Dakota is located in the middle of northern North Dakota and plays host to six members of the trail including two breweries, three wineries, and one distillery. While you are in town, you should also check out other places including the Scandinavian Heritage Park and the Dakota Territory Air Museum.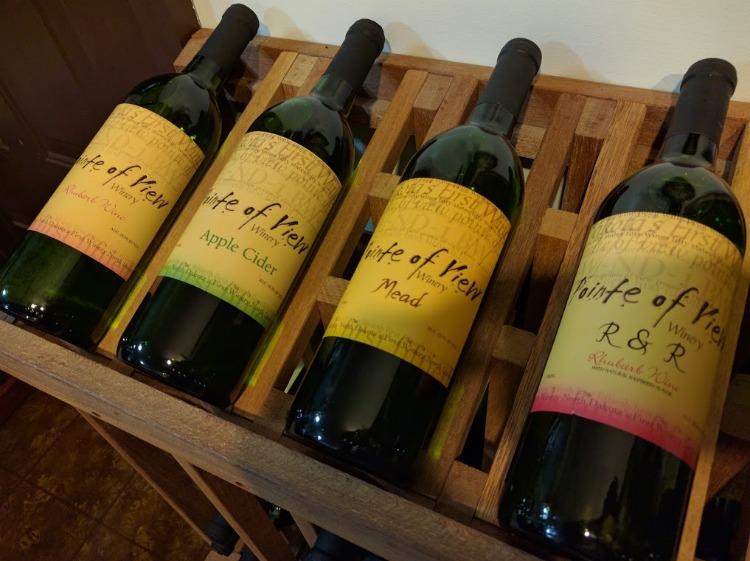 Pointe of View Winery: is North Dakota's first, and in addition to a vintage made 100% from native grown grapes they also have mead, and fruit wines. For those looking to try something extra special though, make sure to ask for sample of their rhubarb vodka!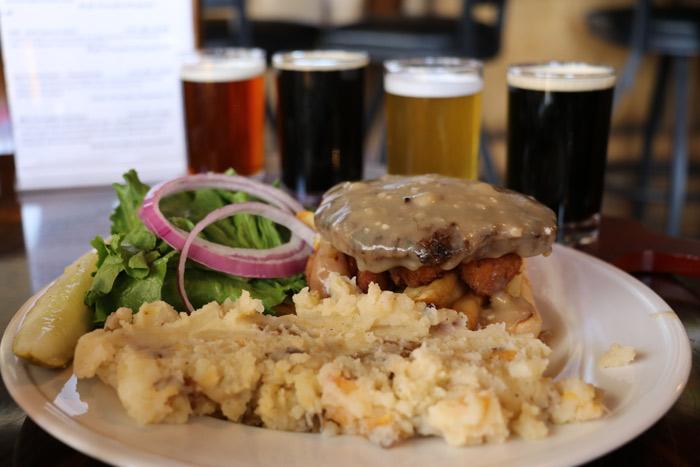 Souris River Brewing: Located in downtown Minot, these guys pride themselves on using locally-sourced grains for their beer as well as local ingredients for their food as well. This includes the Wet Bakken Brown that features not just local grains but also fresh hops harvested in North Dakota!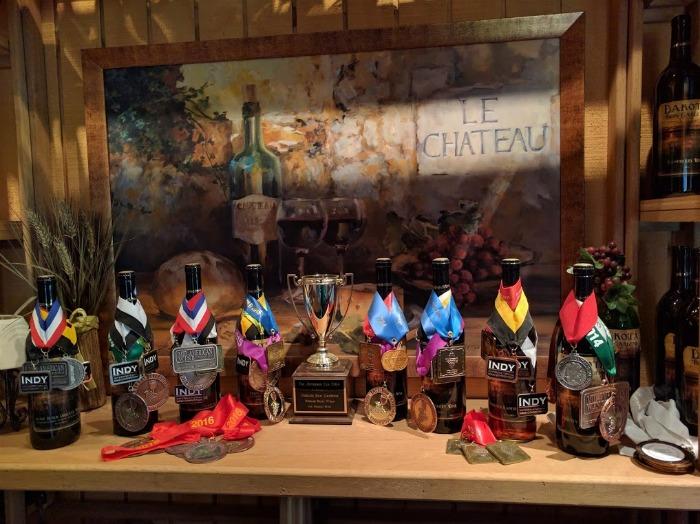 Carrington
Located half way between Jamestown and Devil's Lake is a hidden gem that is worth the drive. Dakota Sun Gardens Winery is possibly one of the most unique wineries that I have ever visited. It is surrounded by miles of soy bean fields, down a gravel road and next to an old church. Once you arrive though, guests are greeted by industrial sculptures and inviting chairs and deck to relax with a glass of wine. They specialize in fruit wines, including those made from native berries including Haskap and Chokecherry.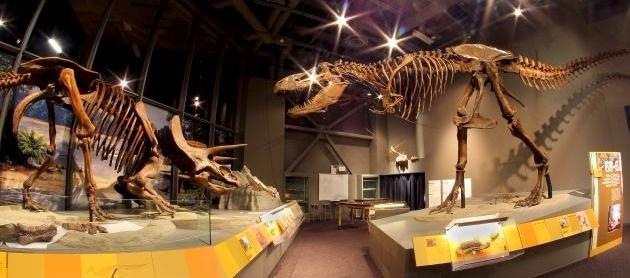 Bismarck & Mandan
Bismarck is the capital of North Dakota and is located just south of Minot. Bismarck is the second largest city in the state and boasts three breweries including Laughing Sun Brewing Company and three wineries. The area has welcomed visitors since the Lewis and Clark Expedition landed there in 1804 as they explored the Missouri River. In addition to beer and wine visitors here can experience the Dakota Zoo, North Dakota Heritage Center and State Museum as well as Fort Abraham Lincoln where you can tour General George Custer's former home.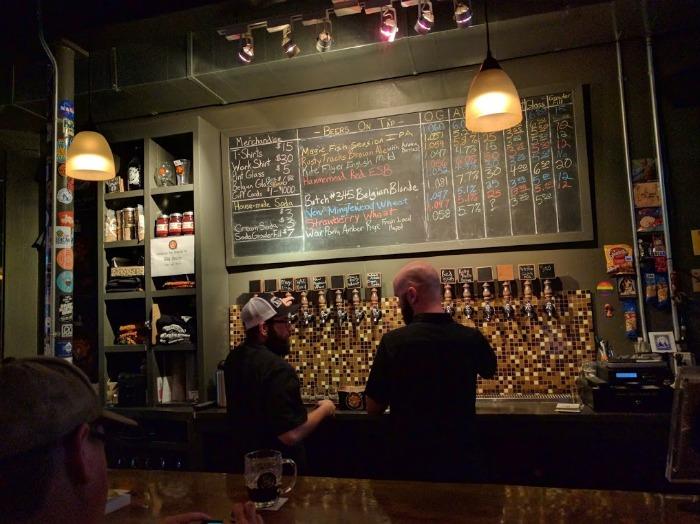 Laughing Sun Brewing Company: Located in downtown Bismark, Laughing Sun has a cool vibe and of the various breweries we visited has the most urban feel with a nice outdoor patio as well as comfortable indoor seating area by the bar.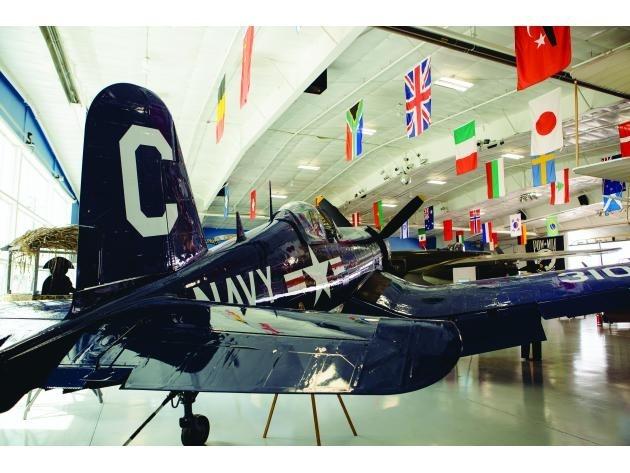 Fargo
Now we're off to Fargo - the largest city in North Dakota. It's three hours east of Bismark on I-94, located on on the North Dakota / Minnesota Border. With four breweries, two distilleries, and a whopping 15 wineries and vineyards this is the place to be if you are looking to sample some of North Dakota's finest wines, beers, and spirits. While you are there, make sure to check out the Fargo Air Museum and Fort Abercrombie before heading downtown to one of many bars in downtown Fargo.
Whichever location (or maybe all of them?) you pick to explore North Dakota's Beer and Wine trail, your trip is sure to be legendary as you explore this amazing state.