One of my favorite parts about traveling is experiencing new foods. There's an unspoken sense of truth and honesty that comes only by experiencing what a different culture loves to eat and drink. That's true when you travel overseas ... but it's also true even while traveling through this country as I did a few weeks ago during a road trip through North Dakota.
Before I left, many friends asked me, "why North Dakota?" Honestly I didn't have a great answer aside from the fact that North Dakota Tourism had invited me up there and it was part of the country that I hadn't yet explored. Sure, I knew there were a ton of roadside attractions such as Salem Sue, the "World's Largest Holstein Cow" in Salem, ND and of course, "Dakota Thunder" the world's largest buffalo in Jamestown, ND. Plus, there's tons of history and the fabulous Teddy Roosevelt National Park. But I still struggled with the answer to their question.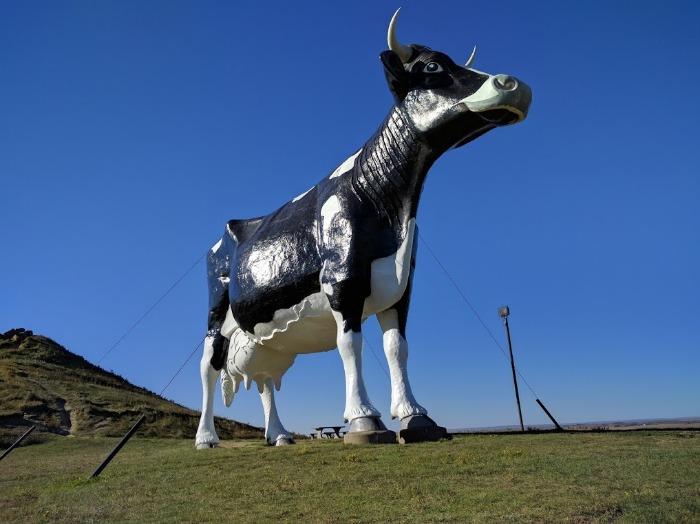 After I returned, I continued to search for an answer to "Why North Dakota". While it was undoubtedly one of my ABSOLUTE FAVORITE trips this year, it is a challenge to concisely share why you should visit, since it's missing that "one thing" that is enough to compel someone to visit. However, if you wait to find that "one thing" you will have overlooked the dozens of great things that are awaiting visitors here. So, after sorting through my photos, I think the best way to answer those questions I got is to say, "Just trust me ... and come hungry!"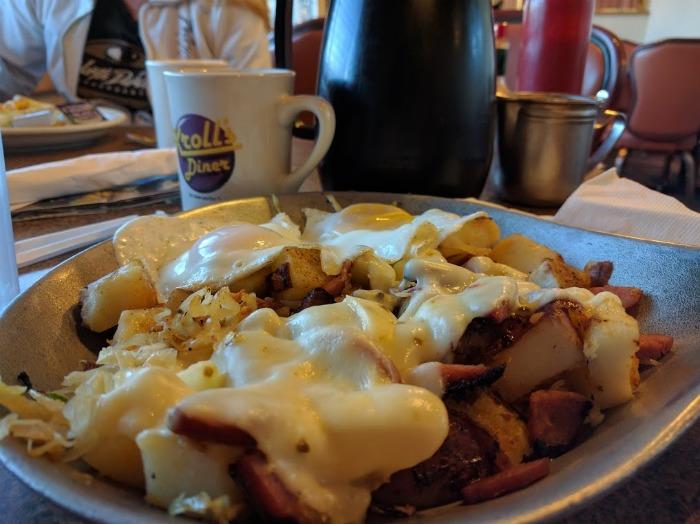 Kroll's Diner
On our first day, I actually had two breakfasts - the first was a late night meal after we landed and the next was in the morning at a diner highly recommended by North Dakota Tourism called Kroll's. This German American diner is an institution in North Dakota with locations throughout the state. At both this location and the other restaurant from the night before I enjoyed amazing "skillets". While pretty much every diner in America offers something similar it set the tone for what we were about to experience over the next four days.
We weren't in California anymore and we should get ready for some great food that was apologetically heavy and full of flavor like Grandma used to make! This might be "flyover country" for most of you guys, but they know how to eat. North Dakota people value good food at a great price and put those qualities ahead of making something simply "look good". Trust me, I did not go hungry on this trip!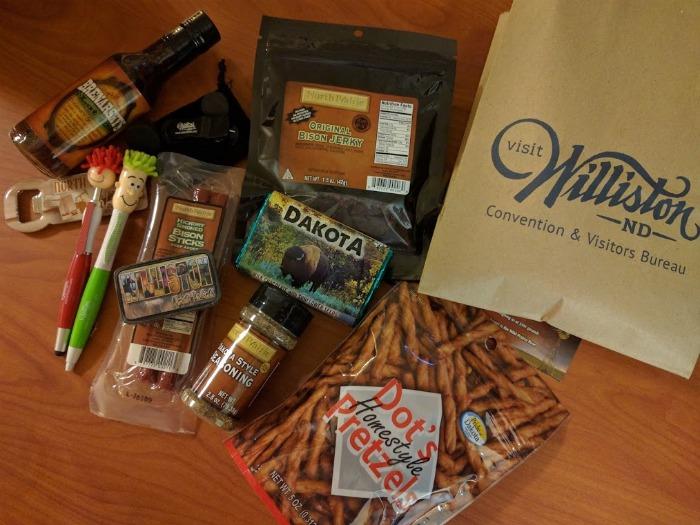 Dot's Homestyle Pretzels
The PR folks at Williston put a bag of Dot's in our "welcome kit" and I'll be honest - I ignored them for a day or two, not realizing that these weren't "just any old pretzels". Instead, they were the most amazing tiny twisted crispy bread sticks dusted with the most incredible seasoning known to man. I'm not sure how else to describe these, but they are simply amazing. My only regret is not buying more, to stuff in my suitcase and take home to California! (note Dot's is not from Williston but everyone in North Dakota seems to love them as much as I do now!)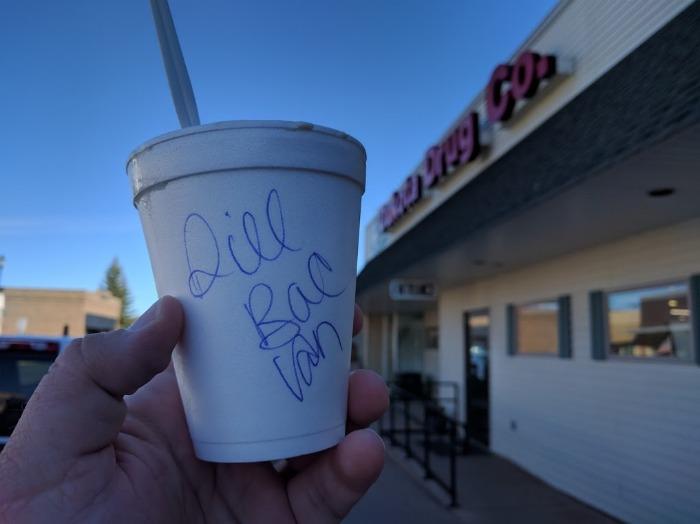 Dakota Drug Whirl-O-Whip
I'm sure you've seen black and white photos of a drug store that has a "soda fountain". Well, they still exist! In fact, Dakota Drug in Stanley even has a working Whirl-O-Whip and a row of stools that probably hasn't changed since the 1940's. Whirl-O-Whip is the predecessor of the modern "blizzard" and the folks at Dakota Drug don't hold back when it comes to toppings. Sure, I could have gotten something simply like cookie dough but why bother when you can have Dill Pickle, Bacon, and Vanilla? - Don't knock it till you've tried it, while certainly worthy of a visit from Bizarre Foods America, it actually tastes great.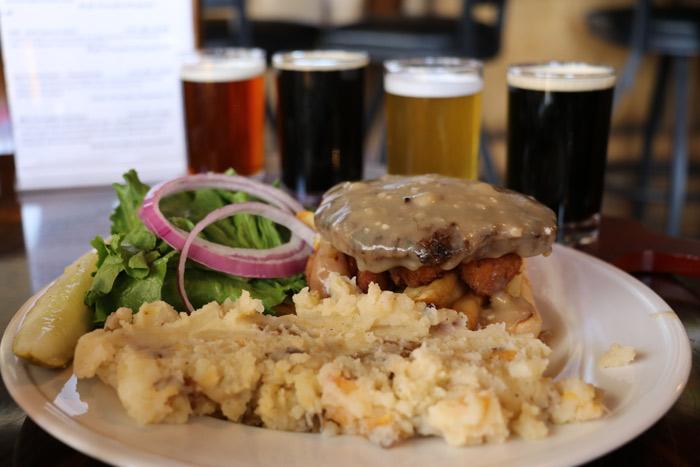 Souris River Brewing
In Minot, we stopped at Souris River Brewing for a few beers and some lunch. What I found was that the folks in Minot seem to be getting some influence from the folks a few miles north across the Canadian border. Along with some excellent beer I enjoyed a delicious Poutine Burger with rutabaga mash instead of potatoes!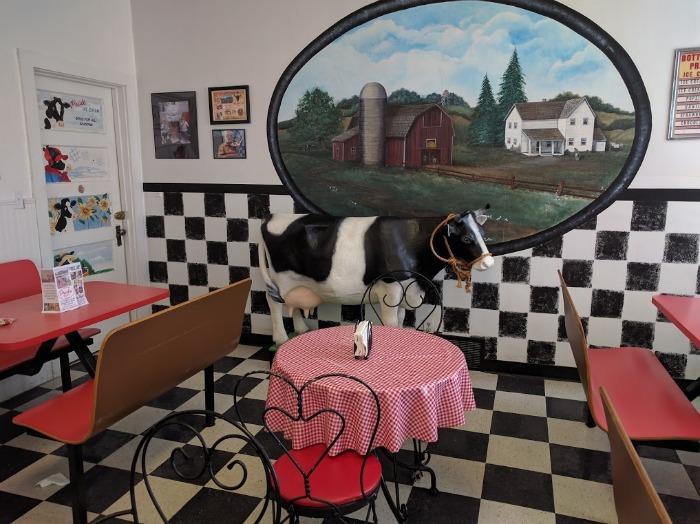 Pride Dairy
One of the joys of a road trip is that it's OK to have two deserts and so with the excuse that it was "for the blog" I dared to order both an amazing sundae as well as chokecherry ice cream at Pride Dairy in Bottineau. For those of you left scratching your head as to what "chokecherry" is, it is a small berry that is found mostly in Canada but also northern parts of the United States - including North Dakota where it is the "Official Fruit" of North Dakota.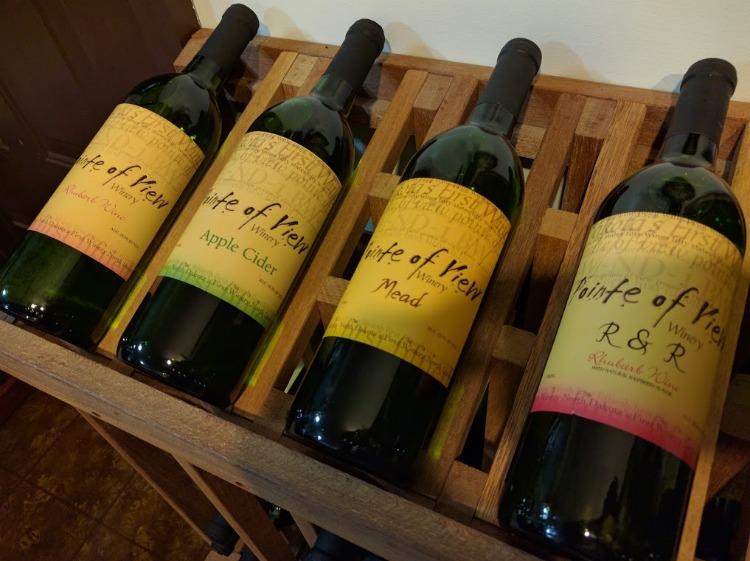 Pointe of View Winery
North Dakota is likely NOT a state you think of when you consider exploring wineries. However, despite the fact that most grapes have difficulty growing in the harsh climate - wine lovers have figured out a way to create wines from native fruits as well as hearty varietals of grape and import juice that they can use to create wine. Pointe of View winery is located near Minot, North Dakota and was the first licensed winery in the state when it opened in April of 2002.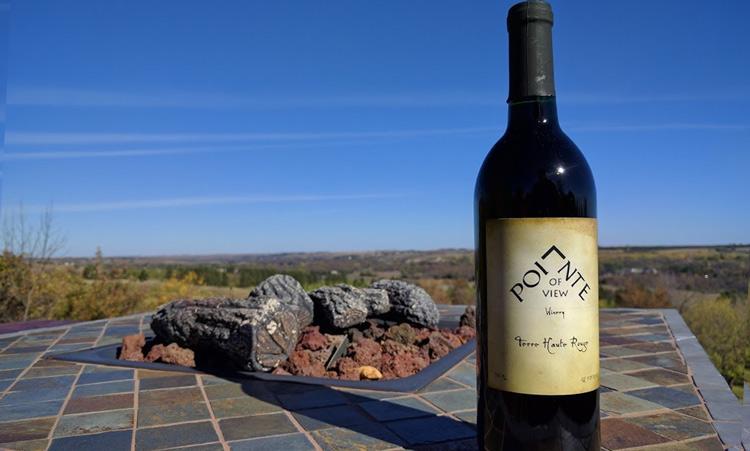 Today, in addition to a fantastic rhubarb wine - that won a bronze at the 2006 American Wine Society Commercial Wine Competition, they also distill a rhubarb vodka that is also quite delicious. In addition to fruit wines and mead, they are one of the few to grow their own grapes and produce a wine from them. The Terre Haute Rouge is a sweet red wine made from 100% North Dakota Grown Grapes and it received a Gold at the American Wine Society Competition.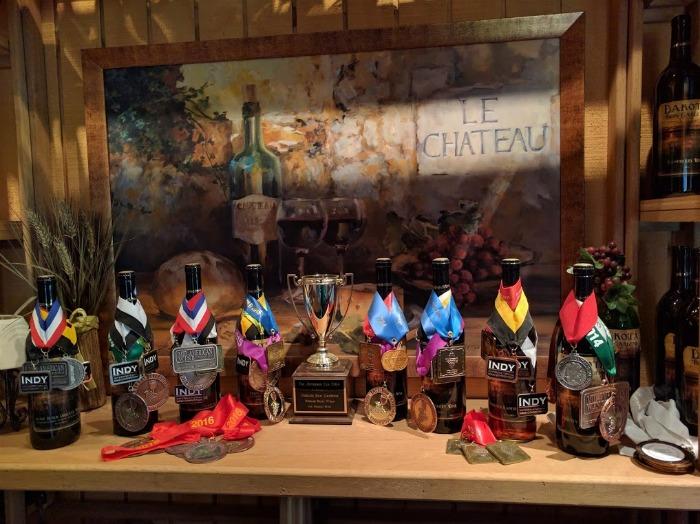 Dakota Sun Gardens Winery
By the time we visited Dakota Sun Gardens at the end of our trip, we'd seen, tasted, and learned a tremendous amount about North Dakota food, wine, beer, and spirits. However, what I discovered here turned things around again. Not only did they have a large number of medals from different competitions but their wines were actually as innovative as they were delicious to sample.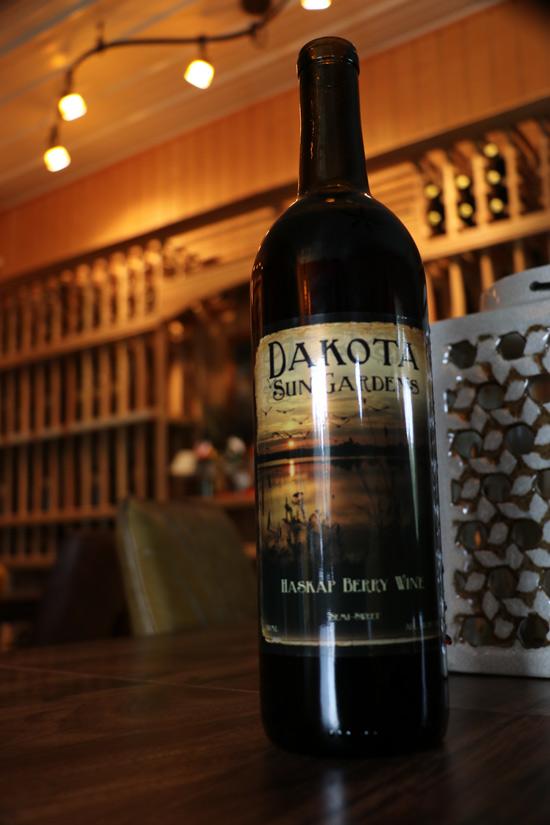 For instance, as delicious as fruit wines can be - I've stopped being excited when I see raspberry, cherry, or rhubarb wines on a menu. What I was excited to sample here were some unique new flavors including: chokecherry, aronia, and haskap. These are native berries to North Dakota and while new to most Americans are well known in Canada, Asia and among Native Americans. In particular Haskap is known for its medicinal value since it contains extremely high levels of anthocyanins, Vitamin C, Potassium, Phenolic compounds and other antioxidants.
While I'm not a doctor, it's nice to think that drinking wine might actually be part of your health regimen, so let's just relax with a glass of wine here in North Dakota and enjoy the fresh air and great people while pondering where we'll visit next!