Whenever you think about California winemakers, it is natural for your mind to gravitate towards established growing regions such as Sonoma and the Napa Valley; after all, these are places where vineyards routinely earn awards and widespread recognition. The truth about the Golden State is that it is blessed with numerous American Viticultural Areas (AVAs) beyond Napa and Sonoma, and one of the most overlooked is Lodi in the Central Valley.
A few weeks ago I had the opportunity to do a private wine tasting with the folks from Oak Farm Vineyard and it transformed my opinion of this wine region. Any California wine lover at this point has heard of Lodi but more often than not, the region comes up in conversations about where a non-estate winery might source their grapes but increasingly it is being known for its excellent estate vineyards too.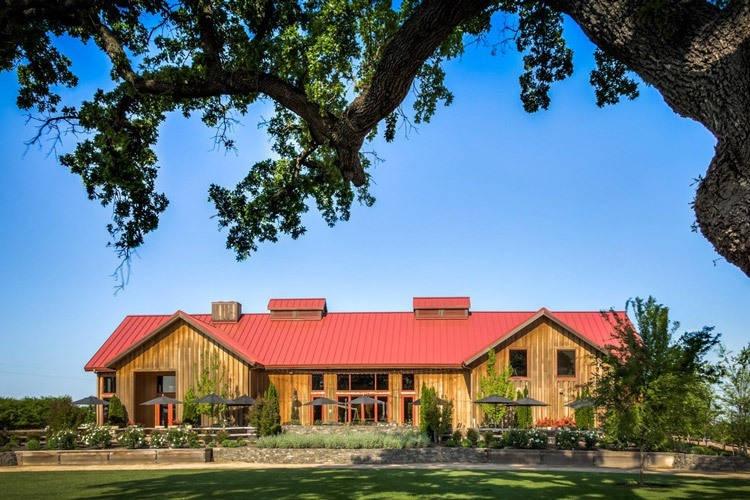 Lodi is where Oak Farm Vineyards has been making excellent wines for nearly a decade. The 70-acre farming estate was acquired by the Panella family in 2004 with a promise to the previous owners that the magnificent oak trees in the property would be allowed to continue growing. After a few years of working the land and parceling vineyards as well as sections for growing fruit, Oak Farm Vineyards began to build a nice portfolio of outstanding wines.
Oak Farm Vineyards is a proper estate winery that has put Lodi on the map as a must-visit destination for wine tasting tours. Being able to stay in the property is a special treat because the lodge is just a short walk away from the tasting room.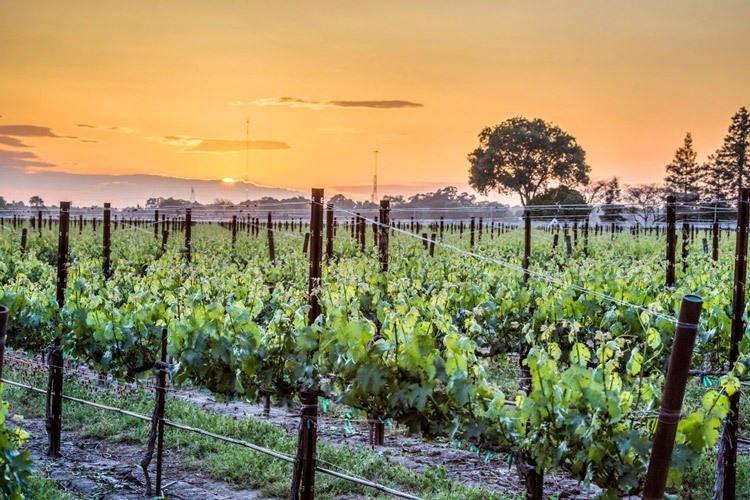 About the Lodi AVA Appellation
Even though grapes have been cultivated in Lodi since the 1860s, this San Joaquin Valley farming town played second fiddle to Napa for more than a century. Wine has always been the primary industry of Lodi; the vineyards here take up more than 100,000 acres, but most of them were reserved for bulk production of cheap commodity wine brands. For this reason, Lodi had to wait until 1984 to get the coveted AVA appellation.
California vintners who keep their fingers on the pulse of the wine industry will tell you that Lodi is what Napa used to be like in the late 20th century. The regional climate and rich soil of the region make Lodi comparable to Châteauneuf-du-Pape, a southern French appellation where about a dozen grapes grow very happily.
What you get in Lodi is a nice collection of winemaker families who are passionate about their craft. Oak Farm Vineyards competes against local wineries for bragging rights; each winemaker here wishes to be known for producing the best wines in California. To give you an idea of how important Lodi wine country has become to the California wine industry, it helps to note that 40% of Zinfandel grapes are grown here.

Oak Farm Vineyards Fiano
This 2019 vintage is a bit unusual for California but very close to the hearts of the Panella winemaker family. You see, Fiano is a Neapolitan varietal from Avellino, and this is where Panella family members trace their ancestry. Growing Fiano grapes in California requires a bit of technical cultivation, but this is what the Panellas love. When the Fiano vines are lower to the ground, you get a nice and fresh flavored grape. Aging in the neutral oak barrels is relatively short because you really want to hit the palate with fresh feeling and apricot aromas. If you are into the hearty seafood cuisine of Naples, you will certainly enjoy pairing with Fiano, but you can also taste along with cheese cuts.

Oak Farm Vineyards Tievoli
This is a Cabernet Sauvignon to remember. Full-bodied, velvety, inoculated, and with a respectable 14.5% alcohol content, Tievoli will strongly appeal to wine connoisseurs who can appreciate the old-school flavor of this 2017 vintage, which includes an additional grape: Petite Sirah. You would never know that Tievoli features just 0.37% residual sugar; it simply tastes perfect, and this has a lot to do with the character of the grapes, which simply love growing in the Lodi soil, and they return the favor with bold black currant tones.