If there is one thing I love above almost anything else in the craft food and beverage market, it is innovation that creates an experience for the imbiber. That's how I felt after trying Pech Merle Winery's inaugural release of Linea, a "solera" blend that features five vintages of cabernet sauvignon, starting with a 2008 from Garden Creek Vineyard. This wine is special to both the winery as well as to Pech Merle wine club members like myself because this isn't about creating something arbitrarily fancy just to pull a few extra dollars from our pockets. This is quite literally a love letter written by the winemaker to all of the Pech Merle fans that have supported them over the past 13 years.
At this point, you may think I've lost it ... I literally think Bruce Lawton from Pech Merle Winery is crazy for doing this. To be completely honest at only $125 per bottle I'm not sure they are even making a profit on Linea 5, this is more of a break-even, lets do something cool type of situation. I shared my thoughts with my contact at the winery yesterday and my suspicions were true. This is something they have created specifically for their wine club members to share a unique experience.
Bruce and Cheryl Lawton created Pech Merle Winery to create the best wine possible from the very best AVA's surrounding their winery in Geyserville, California (Sonoma). This of course includes legendary areas like Dry Creek Valley, Anderson Valley, but they also source from neighboring counties like Mendocino as well. Linea 5's Cabernet Sauvignon comes from Knights Valley and Alexander Valley, two of California's finest cab producing areas.
What makes Linea 5 special is that it represents the first six years of their business. Each of these vintages was originally released individually, starting with the 2008, 2009, and 2010 Garden Creek Vineyard Cabernet Sauvignon and then 2012 and 2013 Blue Rock Vineyard Cabernet Sauvignon. (They skipped 2011 because it wasn't the quality level they wanted to celebrate for this project). With only two barrels - 48 cases - of Linea 5 created, this is a super limited availability product. However, they are also preparing Linea 6 and Linea 7 to be released in the following years.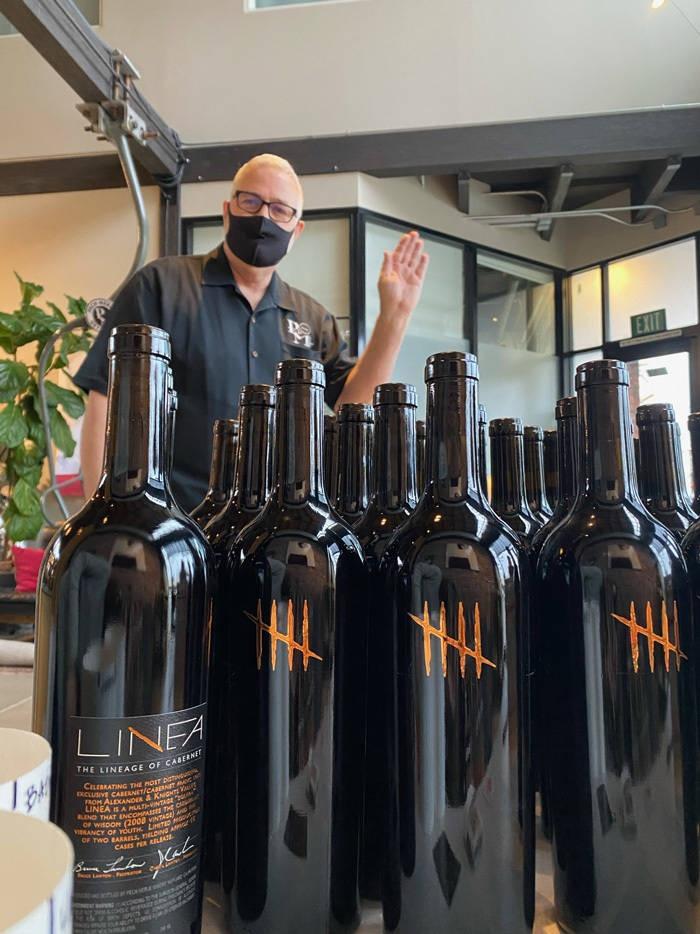 Linea 5 Official Tasting Notes
Pech Merle's official tasting notes describe it as being Rich Dark Chocolate, Black Mission Figs, Brown Sugar, Concentrated Black Cherry, Dried Fruit, and Chicory. The terroir of these two vineyards is a mix of Volcanic Clay and Rocky Loam.
Our Thoughts On Linea 5
My palette isn't always sophisticated enough to challenge the official tasting notes. However, what was notable to me is how different this is from any other Cabernet Sauvignon that I have ever tasted. While I typically expect California Cab's to be big, bold, full bodied, and packed with tannins. This on the other hand is something special. Tannins were very light, almost non-existent. Advanced aging like this has that effect of reducing tannins - this however, was a step above that. The tannins weren't just reduced they were almost completely gone, leaving the flavor of the grapes themselves laid bare to taste and savor.
The wine was extremely dry and I tasted more acid that I would normally have noticed but this might have been just my initial sip.
Our pairing was a nice juicy ribeye prepared with a salt, pepper, and garlic crust with lemon garlic wilted spinach. I selected this not expecting the complete lack of tannins but it still paired very well with the wine. We absolutely enjoyed Linea 5 with our dinner but I almost feel like it would have been better as a shared experience with a fellow oenophile instead, instead of with a full meal.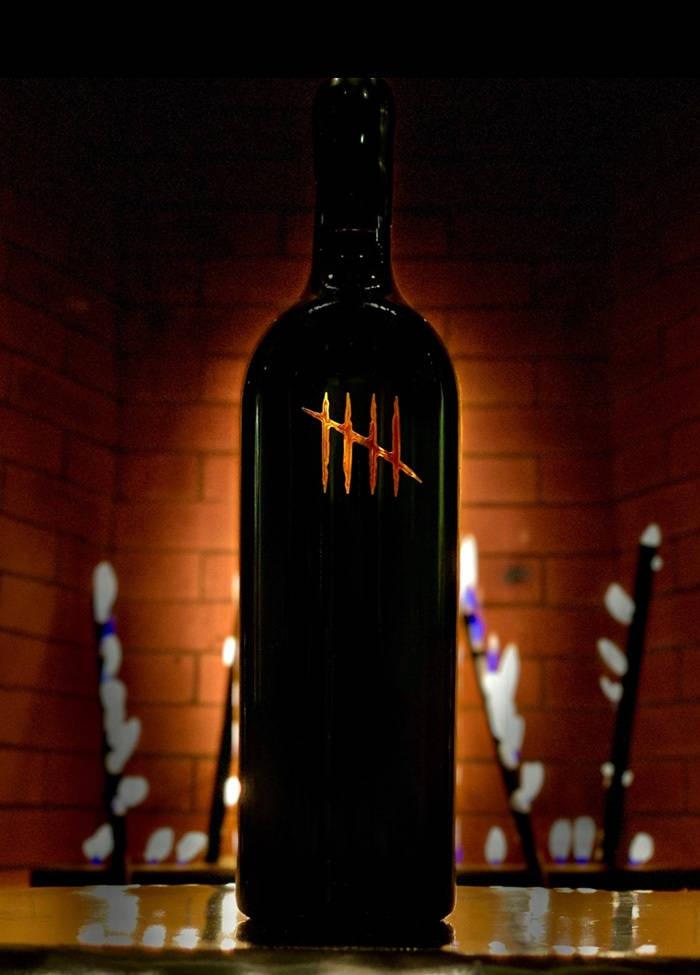 Linea 5 Is a Special Experience
I am a huge fan of all things related to Pech Merle and while they provided me this bottle as a complementary sample, I am a loyal wine club member and supporter. They have amazing staff in their tasting room, a fun and unpretentious vibe where wine can be enjoyed by novices and somms alike, but while approachable ... the wine produced here is very high quality though still enjoyable in a casual setting.
Linea 5 is a fantastic example of what you can create when innovation is the goal and production budget has no limits. This project has been in development for more than 13 years and the packaging matches that attention to detail.
While I normally appreciate the relatively light-weight glass and screw top fasteners they use because it is not only good for the environment but ultimately helps keep costs down. However, it is difficult to consider that a "luxury" packaging.
Frankly speaking, the quality of glass, cork, capsule, and label would not be out of place on a retail $300+ bottle.
For instance, instead of just a "normal" cork or a generic one imprinted with the winery logo, this has the hashmark "5" logo. Everything else has the same attention to detail as well, including the box, tasting notes card, paper wrapping inside the box etc. I almost felt bad opening it considering all the time and attention to detail they spent packaging Linea 5.
Wine is an insanely time consuming and high-risk craft, so it is rare to see innovation and even more rare to see the result accessible to virtually anyone. That's what I love about Linea 5. It isn't something intended for titans of industry and tech bros to hide in their cellars. At only $125 it is clearly a super-premium product, but anyone who loves wine can afford to acquire a bottle or two.
For more information about Linea 5, visit the Pech Merle website and order a bottle two (currently limited to wine club members, so signup for a shipment ... you won't be disappointed).