Last fall, we spent a week on Norwegian Cruise Line's Pride of America as we sailed around the islands of Hawaii. One of the things I always enjoy about NCL is that they do a great job with drinks. As I sailed around the islands I realized that what I once looked at as a classic - is anything but. While all mai tai cocktails have rum and tropical juices, it seemed that every bartender had their own interpretation. This includes of course, the awesome bar staff on board Pride of America. Here's their version of the classic Hawaiian Mai Tai ...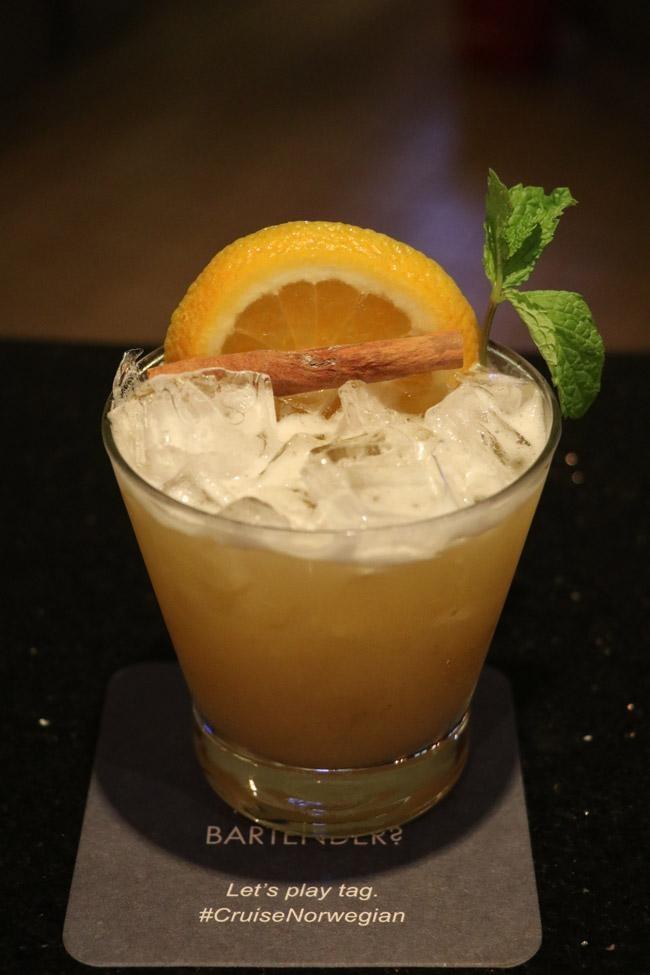 While this is not your typical Mai Tai recipe, I can say that it is absolutely delicious.
Mai Tai Ingredients:
1.25 oz Brugal Anejo Rum
1 oz MONIN Almond Syrup
1 oz Fresh-squeezed Lime Juice
1 oz Pineapple Juice
1 Dash Cinnamon
Mai Tai Preparation:
Combine Rum, Almond Syrup, Lime Juice, Pineapple Juice and a dash of cinnamon into a cocktail shaker full of ice.
Shake to mix and then pour over ice and garnish with an orange slice and cinnamon stick.
For more about our cruise around Hawaii, make sure to check out our full Pride of America review too!