You may have heard of Prince St Pizza as an iconic New York City pizza shop that has rapidly joined the ranks of regional favorites that are now available nationwide through Gold Belly. However, they have also been aggressively expanding with retail locations too. Most recently, that list of places that you can get authentic New York pizza now includes San Diego! I don't say this lightly but I was actually pretty impressed with these guys and as any fan of pizza in the Big Apple knows ... it's all about the water.
There's a reason why pizza and bagels just doesn't taste the same outside of New York City and that's the water. New York doesn't just have some of the best water quality in the world, it also has a distinctly New York flavor. This is in large part because of where the water comes from - deep in the Catskill Mountains - where there is very little limestone rock. As a result, water in New York contains much lower levels of calcium compared to other cities around the country. In other places, the high levels of calcium leached out of limestone creates a bitter taste that isn't found in The Big Apple.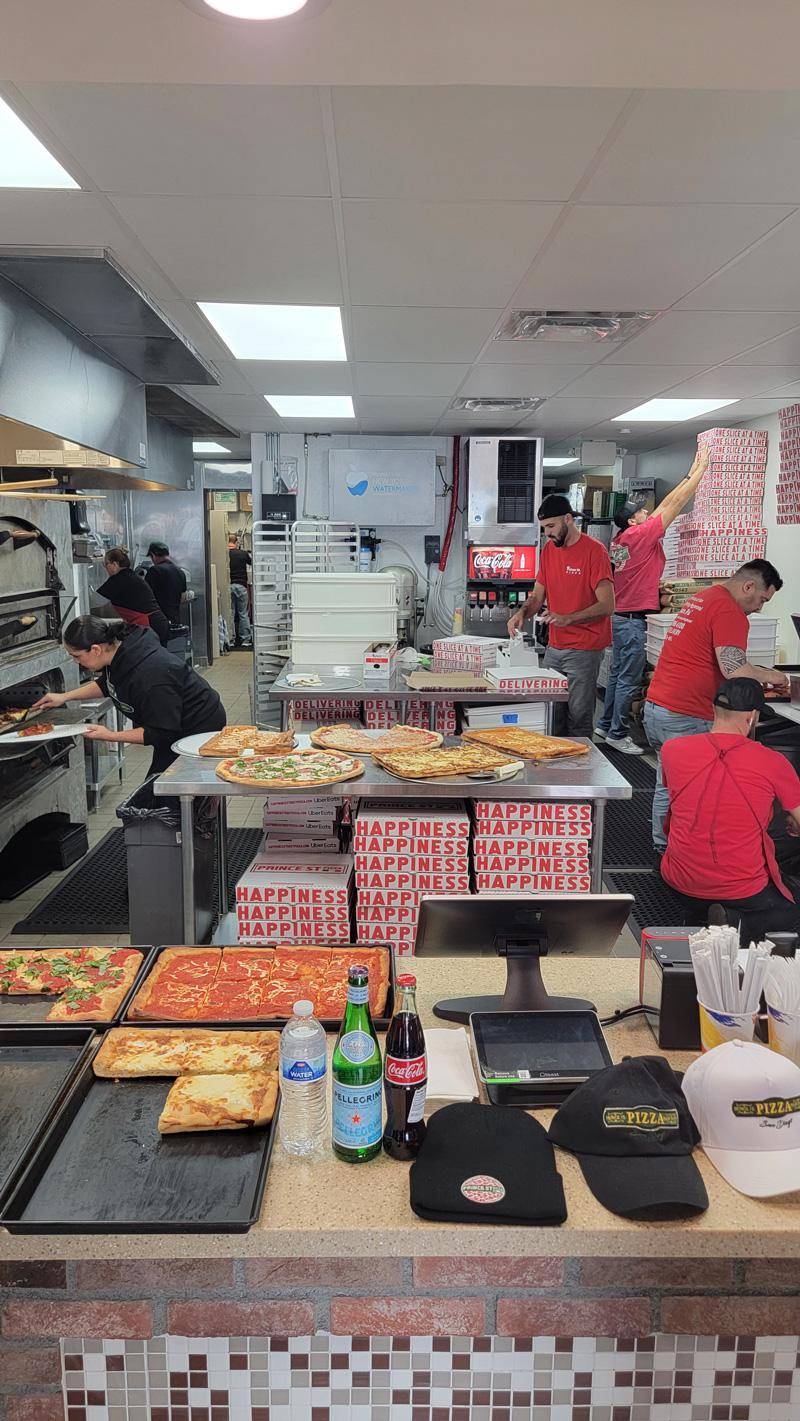 Some pizza and bagel shops have resorted to importing huge jugs of water and others even import bulk quantities of dough that is made fresh every day and transported across the country. Here though, Prince St Pizza uses a water system called the New York WaterMaker. This machine produces a special blend of water that exactly replicates what you might find if you were in New York itself.
The result is an immediate advantage over anyone else in San Diego that relies on the safe and clean, but frankly not great tasting San Diego tap water.
On top of this water being better tasting, it also ensures that the product is consistent across the now national chain's five locations outside of New York.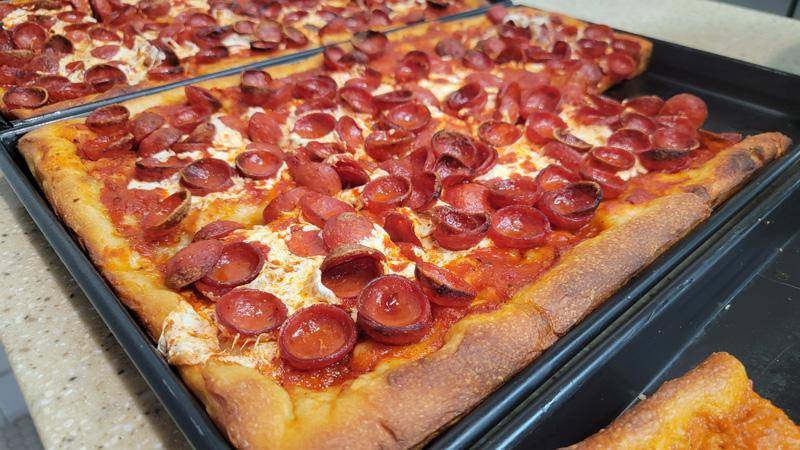 So What's The Pizza Like?
I'm reluctant to call this pizza "gourmet" because in reality, it's pretty much what you'd expect from an authentic NY pizza shop, without all the fancy bullshit that some hipster chains try to layer on top. While they have some creative options like the Naughty Pie (Spicy Vodka Sauce, Spicy Pepperoni, Fresh Mozzarella, Ricotta, and Honey) and the Broadway Breadcrumb Pie (Marinara Sauce, Caramelized Onions and Seasoned Breadcrumbs), the core offering here is classics like Pepperoni, Meatlovers, Cheese, Margherita, and their signature - Spicy Spring (Fra Diavolo Sauce, Fresh Mozzarella, Spicy pepperoni, and Pecorino Romano).
The pizza here is available in two different styles, an 18" round Neopolitan style and 12"x18" square Sicilian. Both were excellent though I am partial to a big wedge of Neopolitan-style pizza that I can fold over. However, the Meat Lovers (Sicilian) impressed me because the slice had as much meat COVERING IT, as some "national chains" offer on an entire medium pie.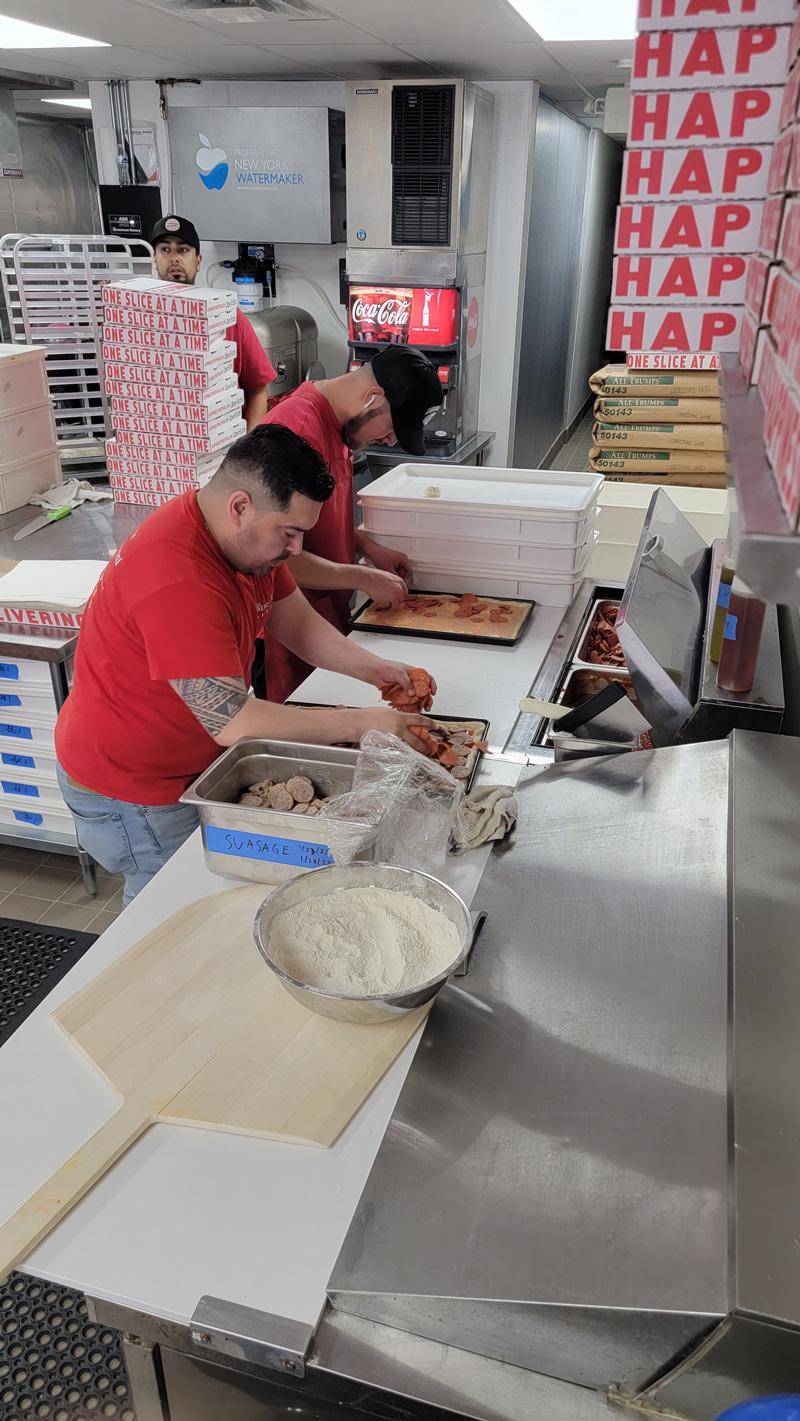 At this point it is clear that this place is a step above anything else available in San Diego.
They will be phenomenally successful here in San Diego's Gaslamp since following the departure of Berkley Pizza, there really isn't any decent late-night pizza place available.
However, the one thing that leaves me wondering is will they be able to support the insanely high prices for anything other than people buying by the slice. Slices they say will be $5-$8 and that's probably a fair price. However, full pies are going to range between $27-$39. (they are opening officially this weekend so I'm basing the price on their LA locations).
When you compare that to Leucadia Pizza for instance (my choice for the best pizza in San Diego), you can get a comparable pie for $5-$10 cheaper! When you compare that to what I can get from Dominos or Papa Johns etc. the difference is even more stark.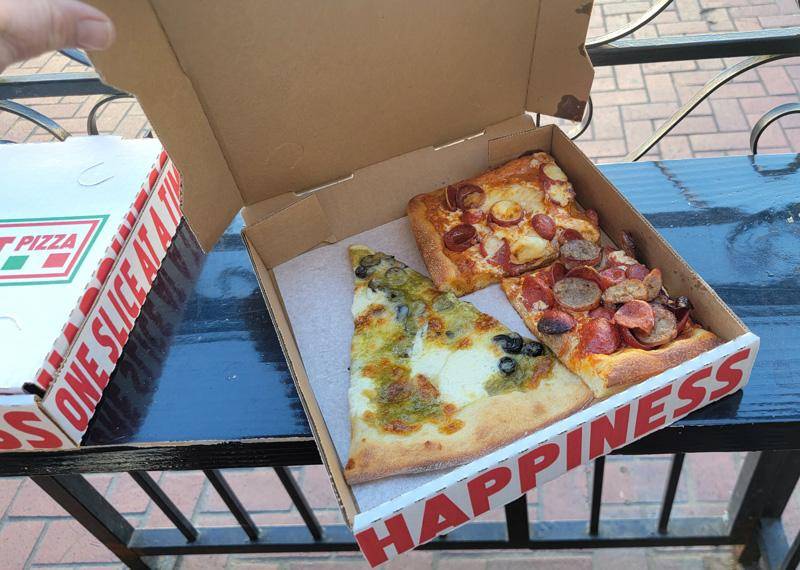 It's up to you though to decide what you'd prefer in that situation. For me though, the price here is a bit prohibitive but everything has gotten expensive recently, so it is understandable. I think there's a place for the dirt cheap "I just f'ing need pizza" and the "let's have something good pizza" and these guys make some DAMNED GOOD PIZZA!
However, I felt that I needed to share my thoughts here since you need to be prepared for what to expect before making a trip over here to check it out.
My box above would be about $18-20 and when you compare that to what I could get at a taco shop as a late-night alternative, it just isn't competitive unless you really want pizza.
Ultimately though, I wish Prince St Pizza much success here in San Diego. They are absolutely a very nice addition to the neighborhood. Plus, for anyone who is craving an authentic taste of NY, this is a whole lot cheaper and easier to get your hands on than flying there to nosh on a NY pie in person.