To the uninitiated American, there are two places to go to when it comes to grabbing a bottle of sparkling wine for that holiday party ... California and Champagne, France. While those are two of our favorite places too, we live in a world today where there are some fantastic bubbly wines found across the globe. Let's take a look at a few of our new favorites.
It's only fitting to start in the place that defines the entire category. As a refresher, Champagne is a sparkling wine that originates and is produced exclusively in the Champagne region of France under the strict rules of appellation and subjects the product to a secondary fermentation of the wine in the bottle, resulting in the iconic carbonation.
While champagne is perhaps the most iconic symbol of wealth, prosperity, and celebration - not all champagne bottles are priced like those brands you probably think of.
What many Americans don't realize is that there are many different producers in the region that offer fantastic expressions at a price that won't bust the bank.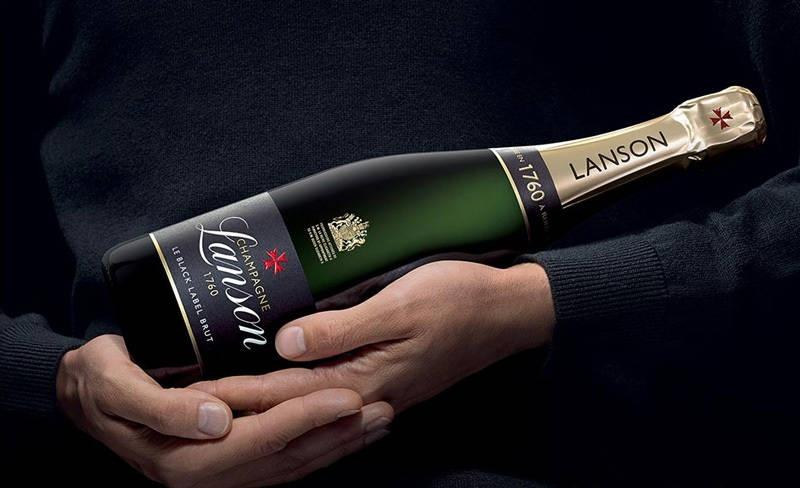 Champagne Lanson - France
Maison Lanson was founded in 1760 - making it one of the oldest Champagne Houses that are still operating today. While you might expect that a true French Champagne with a heritage spanning nearly three centuries of experience would cost at least three digits per bottle, Champagne Lanson starts at a relatively affordable $50 per bottle.
While other releases are priced into the hundreds of dollars, we think it's a great find that will make you look like a hero when you open it up at a holiday party this year.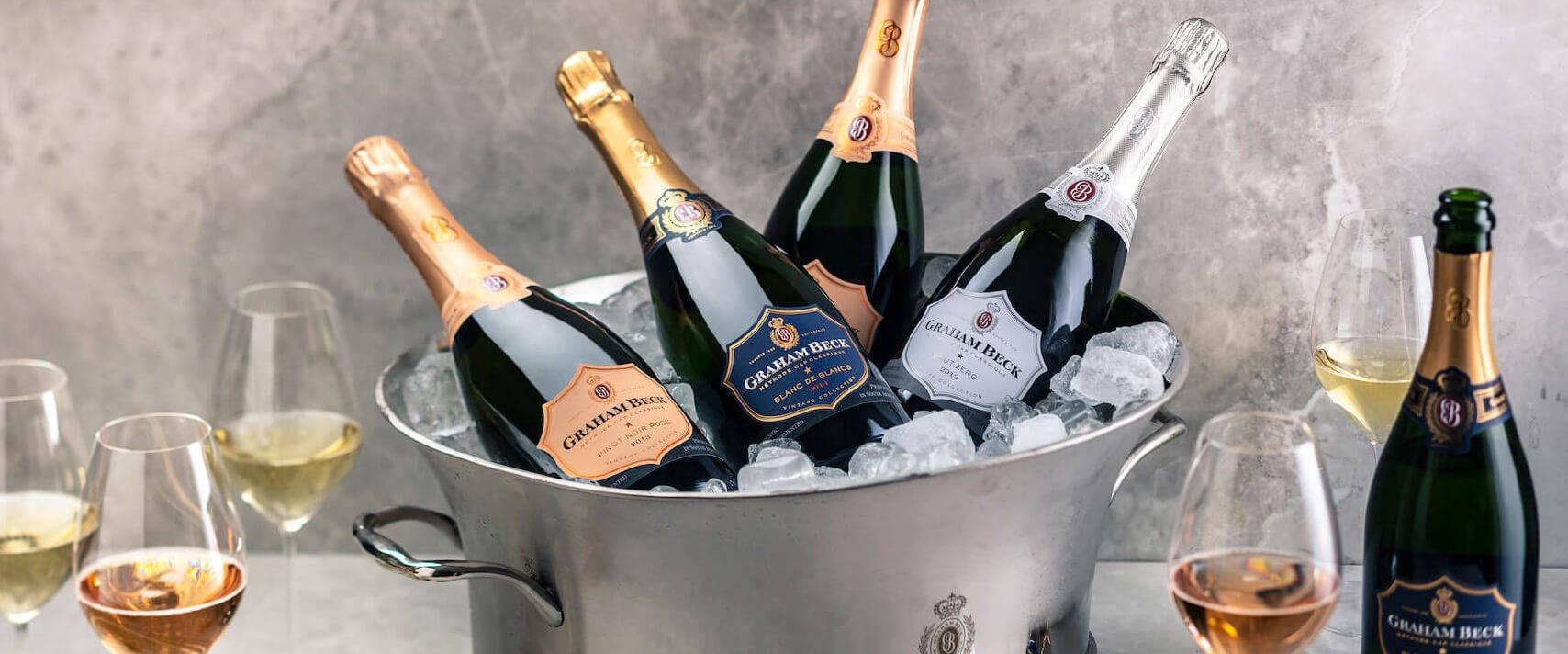 Graham Beck - South Africa
In South Africa, wines made the way they are in Champaign are referred to as "Method Cap Classique and it originated in 1992 following prohibitions on the use of the words Champagne, Champenoise and other similar terms comparing the same style of sparkling wine to those produced in Champagne, France.
Graham Beck is one of the top producers from South Africa and they make a wide variety of sparkling wines including classic Brut, Brut Rose, and Blanc de Blancs made with 100% Chardonnay grapes. Additionally, they offer Brut Zero or "Ultra Brut" which contains zero residual sugars and Bliss Nectar which sits at the other end of the spectrum with 33.1 g/l rs and offers notes of butterscotch, honey, and praline.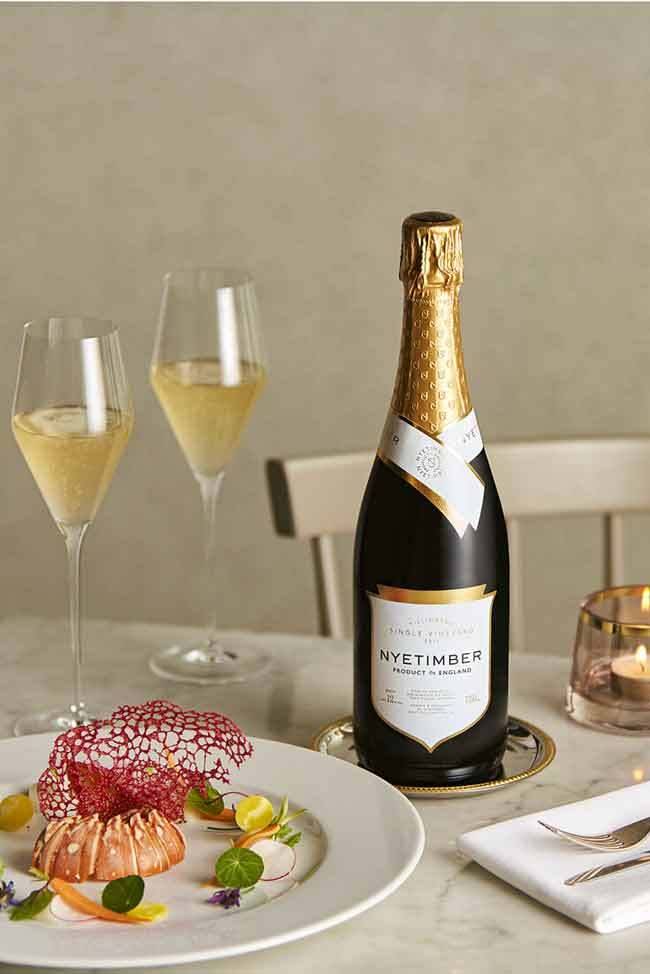 Nyetimber - United Kingdom
While you might not think of English wine, much less a fine sparkling wine, as worthy of celebration ... you'd be wrong. Nyetimber's heritage dates back to 1086 when it was named in the Domesday Book, though grapes were planted there much later, in 1988. Since then, Nyetimber has been producing some of the world's best sparkling wine.
Their core expressions use the same traditional method and grape varietals found across the channel in France and the same trinity of wine grapes too - Chardonnay, Pinot Noir, and Pinot Meunier, so this is about as close to "English Champagne" as you can get.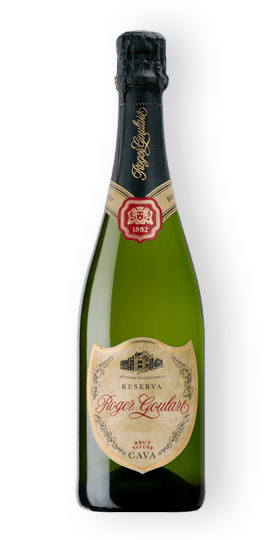 Roger Goulart Gran Reserva Brut - Penedés, Spain
On the most simple level, Cava can be thought of as "Spanish Champagne". True, it is a sparkling wine that is prepared in the Method Traditionale (or Metodo Tradicional in Spanish). However, unlike wines modeled after Champagne, which is chardonnay-based, Cava is a whole different experience. Cava is made from a unique combination of indigenous Spanish grapes. This makes for a uniquely enjoyable tasting experience unlike anything most people have ever tried.
In the case of this Gran Reserva Brut from Roger Goulart, it features 60% Xare-lo, 20% Macabeo, and 20% Parallada and is aged for a minimum of four years.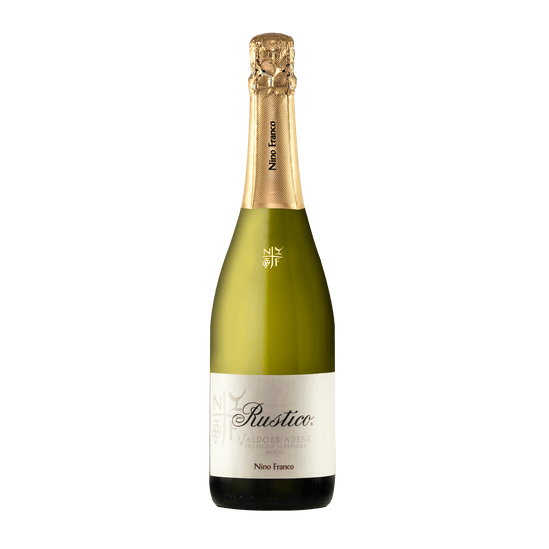 Nino Franco Rustico Prosecco DOCG - Italy
Prosecco has become extremely popular in the United States due to the fact that while it comes in a variety of "sweetness" levels, even those that tend to be more dry are often perceived to be sweeter due the Glera grape (that is naturally high in sugar) leaves an often very fruity flavor and rich floral nose in the product that reaches your table. Additionally, many expressions of prosecco that reach our shores and become popular do tend to be sweeter.
This segment is growing so fast that it has replaced Champagne as many people's brunchtime go-to sparkling wine option.
Prosecco differs from Champagne and other sparkling wines that use Method Traditional by using the Charmat method (also referred to as the Tank Method). In this process, a base wine is prepared and bottled but fermented in the bottle. Then a secondary fermentation takes place in a tank after adding the wine, sugar, and yeast. The Prosecco is then bottled and ready to enjoy.
This method results in a less expensive process and this lower cost has been one of the reasons why Prosecco has become so popular. For instance, while I generally wouldn't select a sparkling wine in the traditional method that is less expensive than $50, there are some excellent Prosecco options for under $30. However, just like any sparkling wine offering, you can produce an excellent quality product using good grapes or production methods or go for a cheap product that is intended simply to be mixed with a lot of orange juice at your next brunch.
One of those high-quality producers is Terlato and their Nino Franco Rustico which is labeled as a Prosecco DOCG. This denotes that it is from one of the top production areas in Italy, one that is known for excellent prosecco production. As an American who is frankly less knowledgeable of Italian wines than I am of American wines, this is an easy way to identify a quality prosecco to try.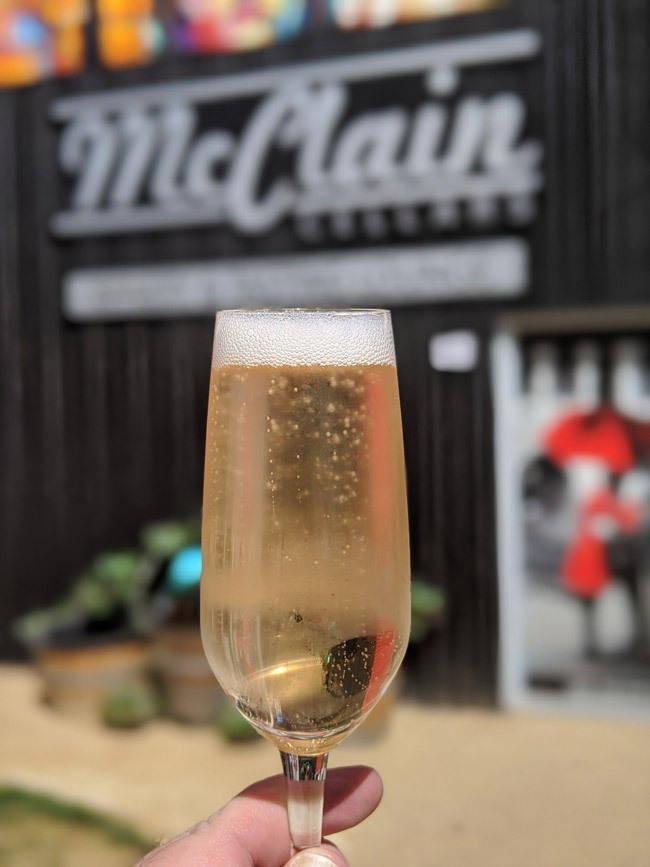 sparkling wine from McClain Cellars in Buellton, California - Santa Barbara County
Enter The United States ...
Outside of France, California is pretty much the only place legally allowed to call sparkling wine "Champagne". Technically it must be called "California Champagne" and only a handful of producers can exploit this loophole - Korbel, Cooks, and André for instance. However, the reality is that while less-sophisticated consumers still see this as a selling point since clearly "champagne" must be a premium product - the reality is that producers across the United States are now making phenomenal sparkling wines.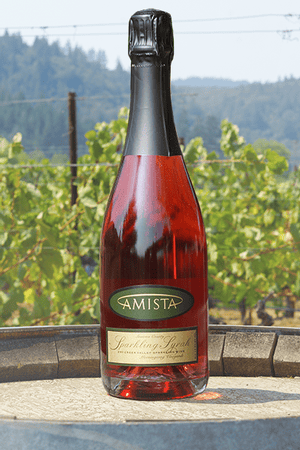 Armista Vineyards - Sonoma, California
This includes our favorite wine region, Sonoma County, California. One of our favorite wineries here for sparkling wine is Amista Vineyards. While there are bigger and better-known examples, we love that Amista is crafting unique and innovative vintages such as Amista Sparkling Syrah, Sparkling Grenache, and even a Sparkling Mataro.
While they are not limited to using the traditional Champagne method, they use it to produce California sparkling wines that are on the same level as anything being produced in France.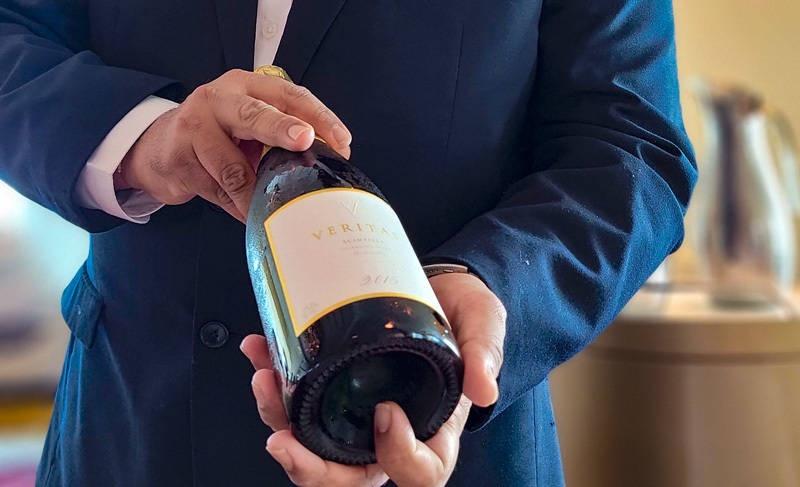 Veritas - Charlottesville, Virginia
One of the oldest wine regions in the United States is found in Central Virginia near Charlottesville, home to legendary intellectual, oenophile, and President - Thomas Jefferson. His efforts in the 18th century were instrumental in bringing the scientific aspects of viticulture to the United States from Europe. Today, the region is one of our country's best wine regions.
Veritas Wines began in 1999 and is now producing some of the finest sparkling wines in the Monticello AVA, including their sparkling chardonnay, Scintilla 2015.
It is also a perfect example of why I absolutely love trying wines from regions I'm less familiar with. Scintilla 2015 offered a flavor profile that was familiar to any champagne lover but something new too. In terms of "traditional method" sparkling wines ... this is currently my top choice.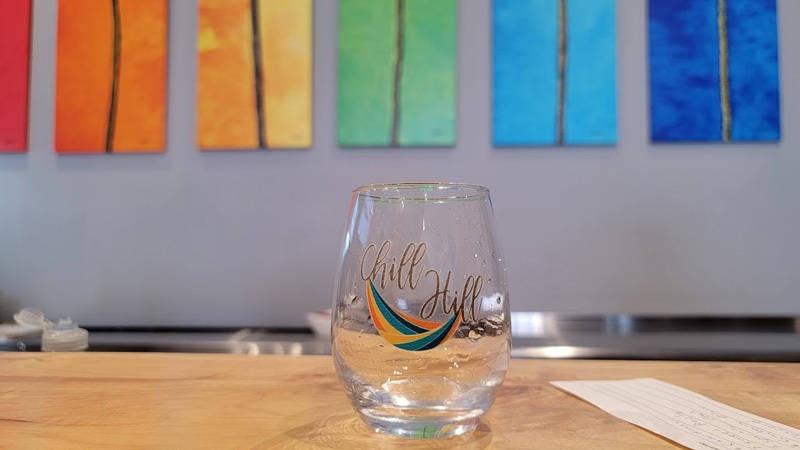 Chill Hill Winery - Baroda, Michigan
While we've focused on fine wines that deviate only slightly from standard conventions in winemaking that reflect centuries of traditions ... sometimes you can create amazing stuff when you throw that all to the wind and try something new. That's what I found at Chill Hill Winery in Baroda, Michigan. While this region is my absolute favorite place in the United States to visit for exploring different wineries, it isn't always known for the best production quality.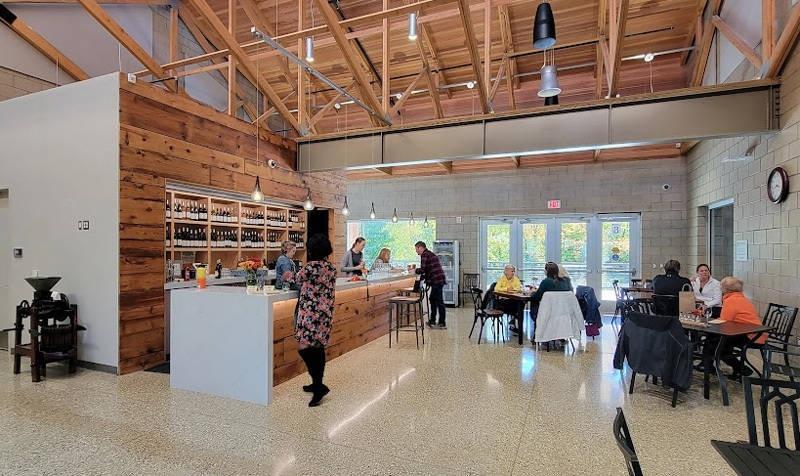 This though had improved significantly between our visit last month and our previous one five years prior and the efforts of Lake Michigan Vintners / Lake Michigan College are helping to drive that refinement to fabulous new levels!
Wines here in South West Michigan's Lake Michigan Shore AVA are fun, friendly and approachable but often we find that they cater to a less sophisticated audience that doesn't care as long as it is sweet and the bottle looks cool.
I enjoy that too ... it's part of the thrill of exploring something new. So, when I sat down at the counter and began looking at the list of wines here, I was quite nervous. We had just left another vineyard where we had a stunningly bad sparkling "Blue Wine" which, yes ... I did buy because of the novelty factor.
With that being my immediate previous context, I looked at Chill Hill's menu with a blend of excitement and reservation. Something told me this was going to be exciting but I just wasn't sure. They did a lot of different stuff, from ciders to sparkling to slushies. The menu even features a Sweet Riesling being described as having "Candy Necklace Aromas".
However, they also had a Sparkling Peach with a MIND BLOWING 14% RS and thought, what the heck!
What I found though, was surprisingly delightful, refreshing, and fun. Likewise, other offerings on their menu were equally exciting, including a Sparkling Raspberry Blanc and still selections such as their Albariño - Gewürztraminer Blend.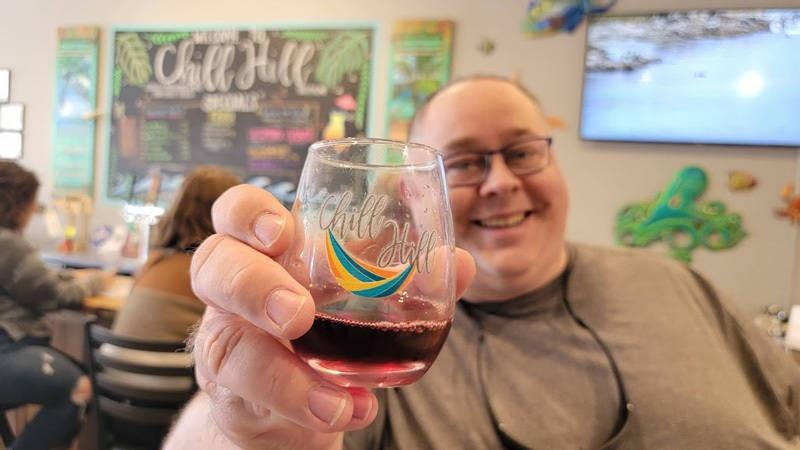 I'm closing the article by mentioning this experience because I think it's important to recognize that tasting wines is as much a show of sophistication as it is one that requires you to keep your mind open and ready to try something new.
This is true for all types of wine but sparkling wines are something fun and new for many people who have never enjoyed them outside of the very narrow context of a celebratory toast. Now is a great time to broaden your experience with sparkling options. While that can be challenging when premium bottles are often upwards of $50, that's a perfect excuse to visit a wine region near you and do a tour.
When the host asks what kind of sparkling wine you like, don't answer with your immediate go-to bubbly - try something new. That's what I do and how I discover my new favorite vintages!