You've probably had sparkling wine from California, prosecco from Italy, and maybe even authentic Champagne from France ... but did you know some of the world's best sparkling wine comes from just across the channel in England? I didn't either till the folks at Nyetimber sent me a bottle to try recently. Not only was it absolutely phenomenal but I'm absolutely in love with the heritage and story since it is unlike anything I've encountered before.
While some look at the French as the authority on all things romantic, British luxury is unparalleled when it comes to knowing how to treat someone like royalty. The French know food, but the British understand true luxury including cars, suits, and service. Apparently, they know a thing or two about sparkling wine as well! This is a bottle of bubbles that frankly I think most guys can identify with better than any other bottle of sparkling wine out there. After all, how many wine-producing estates can claim that they have more than 1,000 years of history dating back to William the Conqueror, was named in the "Domesday Book", and at one point was even owned by King Henry VIII in 1536.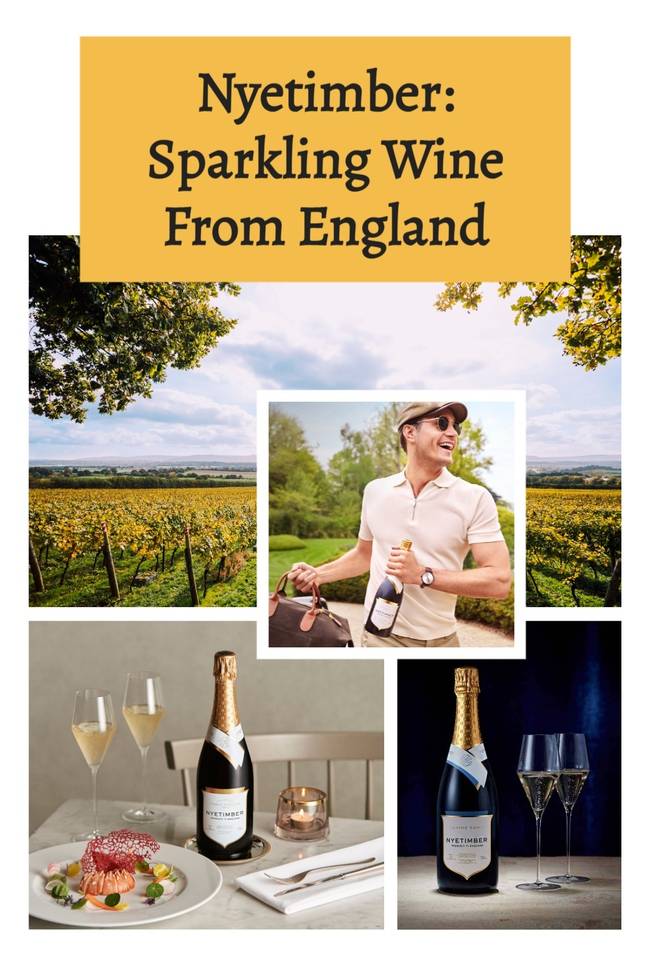 Located South of Chichester and tempered by the water, Nyetimber Winery in Sussex Valley had long been known to be placed on fertile ground. In fact, today the Nyetimber estate is about 30% 'non-productive' including hedgerows, windbreaks, woods, gardens, ponds, and meadows. They have specifically created wildlife corridors for larger fauna and where possible they employ natural solutions to prevent damage to the fruit, including sonar, kites, and bird bangers. Since 2011 they have even invited neighboring sheep to be used in some vineyard locations to graze on the grass as an alternative to mowing and the droppings make a contribution to the soil's nutrients while less use of tractors helps to reduce soil compaction and carbon emissions.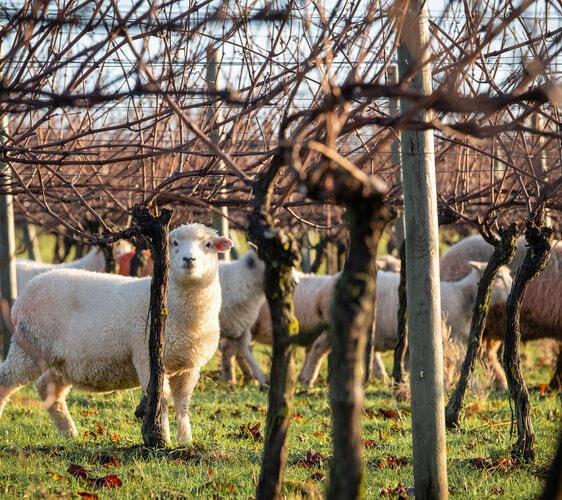 What I think makes this winery exceptional though is the heritage. To me, a fine bottle of wine is about more than just technical excellence. It's about the story and emotion that you feel sharing it with someone. The land where the winery sits was first labeled as Nitimbreha in the Domesday Book, used by William the Conqueror as a survey of the lands in his control Over time, the ground was used by monastery monks to grow food necessaries for themselves and for their community, though it later passed to Thomas Cromwell with the help of Henry the VIII. Finally, after Cromwell's death and the annulment of Anna of Cleves marriage, Anna got to keep both her head and this very fine farm ground.
Currently, the winery at Nyetimber is led by Eric Heerema and the wine varieties are managed and blended by married pair Cherie Spriggs and Brad Greatrix from Canada. While England hasn't traditionally been a wine-growing powerhouse, the placement of Nyetimber near the south coast of the nation has given growers the chance to create a line of wines that speak beautifully to the gentle fruit of the English summer.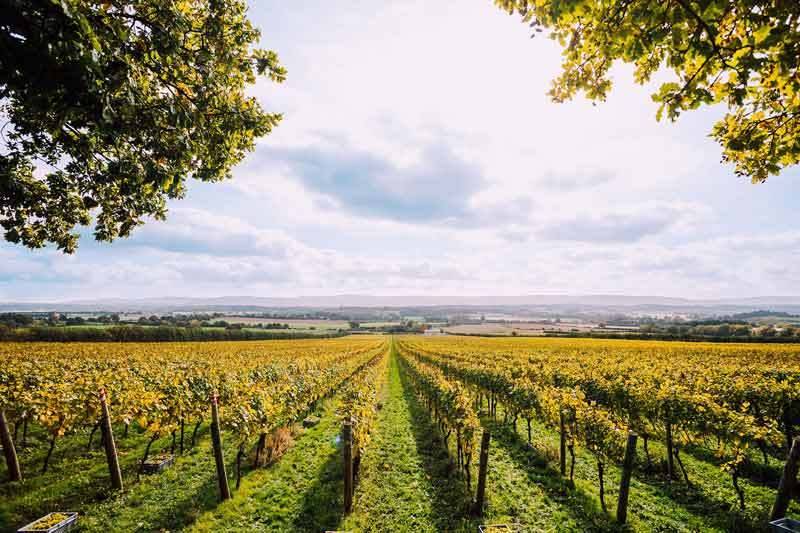 The first grapes planted in the soil tied to wine production for the outside world were planted and tended by Stuart and Sandy Moss. In time, Eric Heerema took over the ground with the dream of growing a true English winery for the region. Finally, Cherie Spriggs and Brad Greatrix joined with Heerema's vision to grow an English grape to create a sparkling wine that would rival the region. In the year 2018, Spriggs won the Sparkling Winemaker of the Year at the International Wine Challenge.
It isn't just who's in love with Nyetimber. It has even been served on Her Majesty The Queen's Royal Barge during the Diamond Jubilee Celebrations in 2012, served to the Duke and Duchess of Cambridge at the British Embassy in Paris in 2017.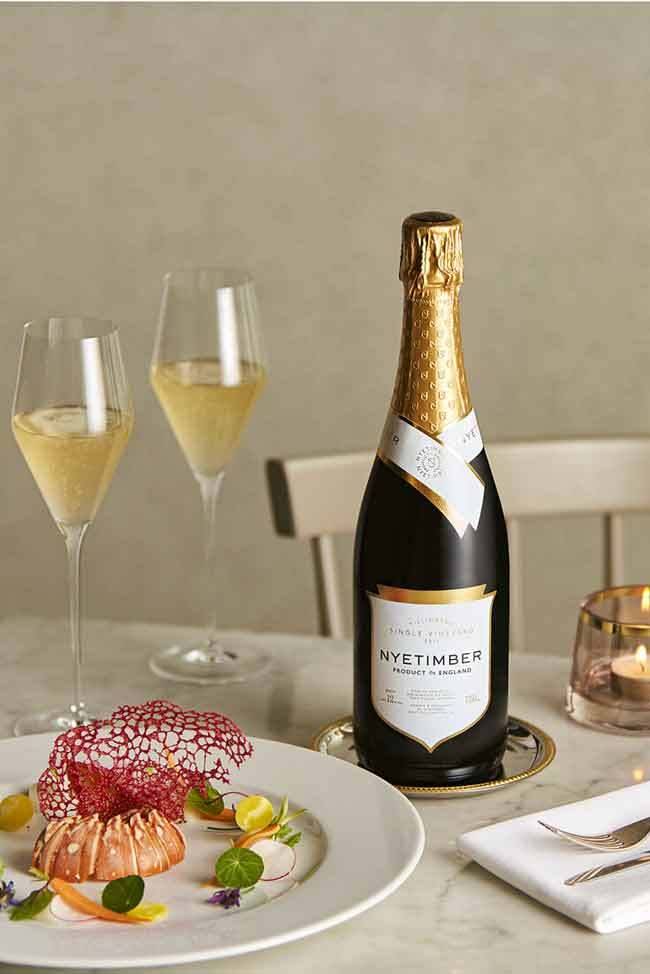 Tillington Single Vineyard
This Tillington Single Vineyard sparkling wine is 24% Chardonnay and 76% Pinot Noir. All grapes for this wine come from the vines at Nyetimber, giving wine fans a sense of soil, sun, and moisture in every sip. While this wine does have a sturdy fruity presence, there's also the sense of toasted almonds and even pralines. You can enjoy this wine as a sipper on a lovely day in the English summer, but it is perfect for celebrating something truly special.
It pairs well with Monkfish, Lobster, Turbot, or even chicken where the lightly sweet flavor complements the delicate food being paired with it. This wine can also be saved for the dessert course as a slightly sweet, delicate finish to a meal.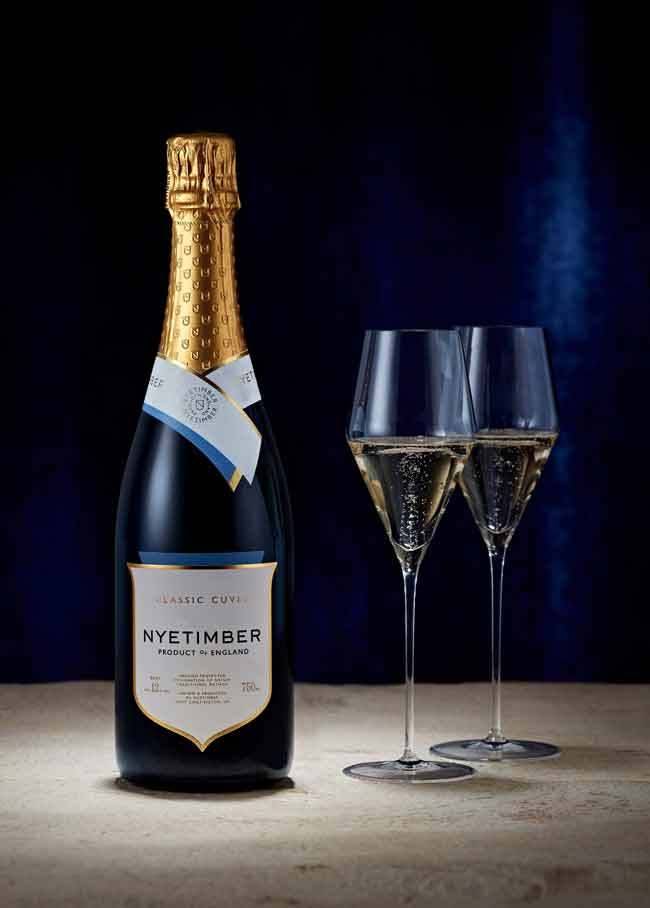 Classic Cuvee
The Classic Cuvee from Nyetimber is their signature wine and includes a blend of 50-65% Chardonnay, 30-40% Pinot Noir, and 5-15% Pino Meunier grape. Those of you who know your Champagne will recognize that this is a blend extremely close to what is popular among producers in Champagne, France. Until recently many producers spoke only of Chardonnay and Pinot Noir but Pinot Meunier is continuing to gain a positive reputation for the richness and body that it brings to the wine.
Nyetimber Classic Cuvee brings toasty, spicy, and complex aromas and the palate offers notes of honey, almond, pastry, and baked apple. If you love a lightly buttered lobster tail, the Tilligton Single Vineyard noted above would be a lovely choice. However, if you could use a wine with enough presence to pair with the soy sauce in sushi, the tang of smoked salmon, or the lush fatty flavor of scallops. No matter your dinner and wine preferred characteristics, carefully review your dessert additions at the end of the meal and the end of the bottle of wine. Something sparkly and slightly sweet can be a wonderful choice, but the pairing will either take away from the lushness of a chocolate cake or the crisp freshness of a fruit torte.