So you've probably experimented with whiskey before when preparing BBQ but sometimes the occasion just calls for tequila and so that what we tried. This recipe is a fairly simple smoked brisket recipe with light hints of tequila that help pair it well with a nice full glass of high-quality agave spirits such as our favorite, Don Julio 1942.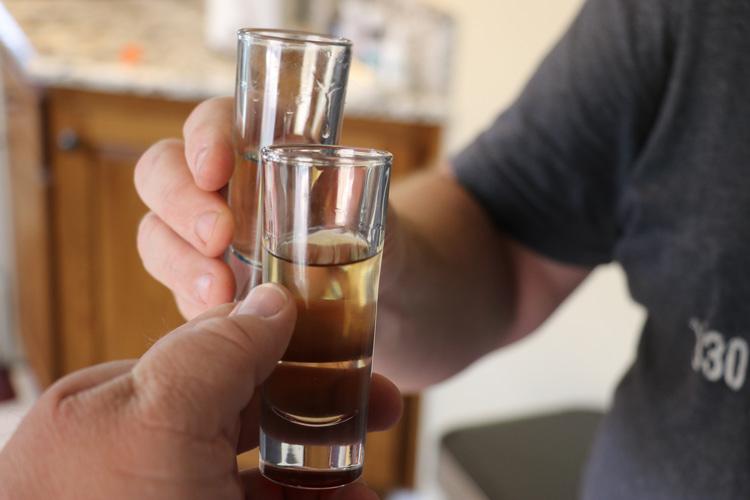 The nice thing about smoking a brisket is that there's lots of time to sit around and enjoy some tequila with your friends.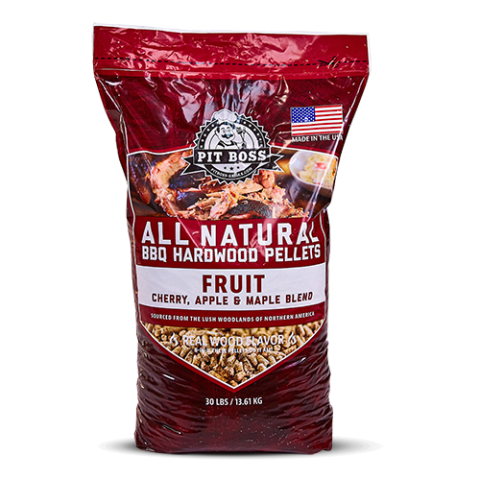 For this recipe, we used the Pit Boss smoker and their Fruit Hardwood Pellets (Cherry, Apple, and Maple Blend) for a smooth, lighter smoke flavor. Usually, this is better for pork, chicken, vegetables, and fish but I didn't want to overpower the flavors of the tequila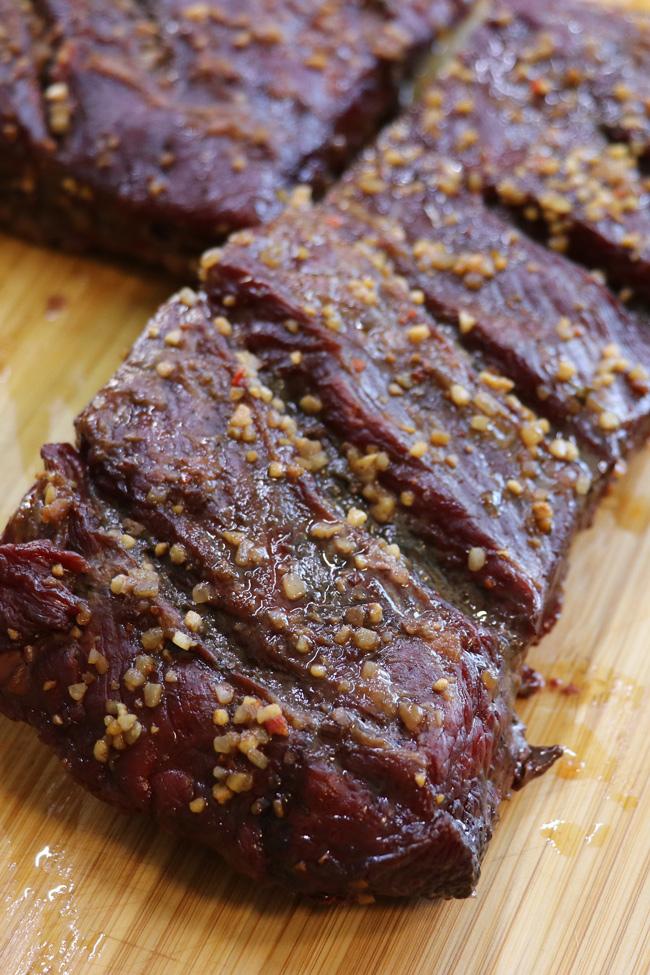 Ingredients:
2-4 pound beef brisket - I prefer fattier cuts for more juicy flavor but others prefer more lean cuts. Either way, make sure to score both sides of the meat so that the marinade and glaze can enter the pores of the meat easily.
1 tsp cayanne pepper
1 tbsp sea salt
.5 tsp ground black pepper
2 tbsp avocado oil
.5 cup Don Julio tequila (blanco will give a lighter more floral flavor that is less pronounced while anejo will provide a more robust flavor)
.5 cup pure maple syrup
2 tbsp brown sugar
2-3 limes squeezed
3 tbsp minced garlic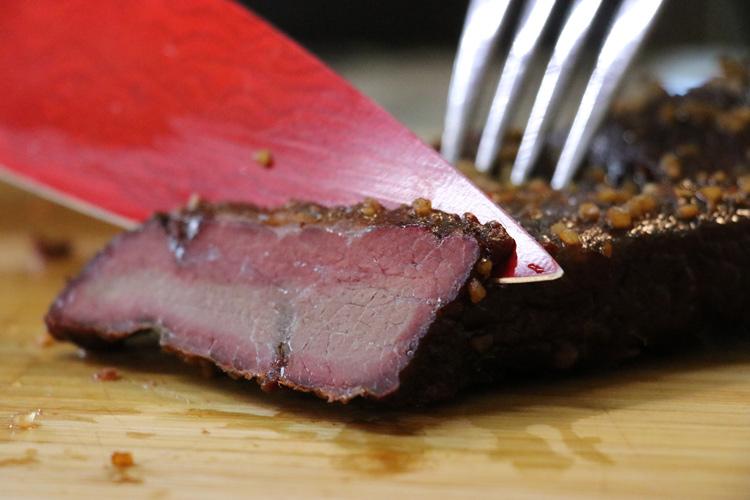 Preparation:
Rub dry ingredients all over brisket and massage it into the scored areas. Mix the wet ingredients and then apply to the meat and wrap in peach butcher paper. This brisket that we used was already very tightly trimmed, I generally prefer a fattier cut and only trim the fat to even it out - not remove it completely as this cut shows.
Start your smoker on low - approximately 225 oF and place the brisket in the smoker with the wrapped side down. Make sure to place a drippings pan below the brisket to catch and recover any juices.
Smoke your brisket till the internal temperature reaches 202 degrees oF (make sure your thermometer is in the meat and not fat)
Rest the brisket to allow juices to return to the meat and so that the brisket returns to a perfect slicing temperature. You can also drizzle remaining glaze over the meat at this time.
Slice your bisket against the grain for maximum tenderness and serve.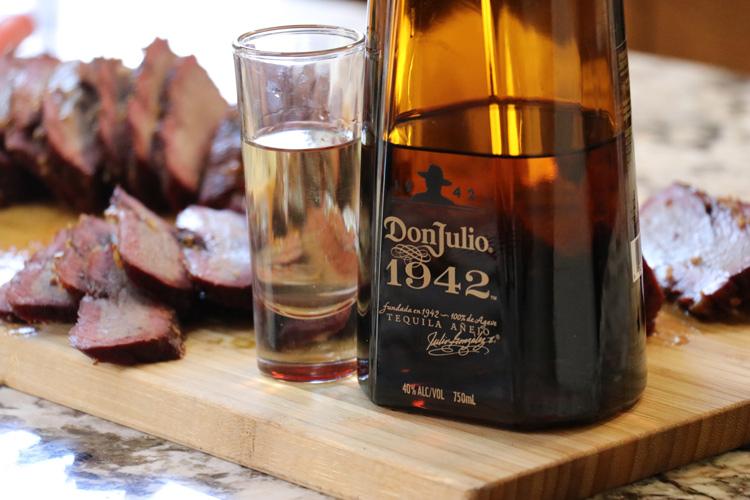 You can serve this with traditional sides, but honestly I have a special place in my heart for simply enjoying slices of meat while sipping my favorite spirits. This is no exception to that rule and so grab your buddies and a bottle of Don Julio 1942. Enjoy responsibly and savor every bite!