They say that the way to a man's heart is through his mouth so we're going to share four awesome Valentine's Day Gifts that men will love!

Holy Grail Steaks - Exotic Filets
There are steaks ... and then there are steaks. Most online meat companies that you find online right now stop at just saying "Prime" but these guys quite literally take things to a whole other level with offering various cuts and grades way beyond anything you'll find at your typical butcher counter. For instance - does your man love Filet Mignon? They have not just "Black Angus" but "Upper Prime Black Angus" ... want to take it to that level? How about the fact that they don't just offer one "American Wagyu" but they offer both Tajima American Wagyu and Akaushi American Wagyu Filet. If you prefer your filet from Australia instead ... don't worry, they've got you covered there too.
That's just with their Filet Mignon selection! You can also get pretty much every cut of beef imaginable as well as pork. We've got more from these guys coming up, so stay tuned.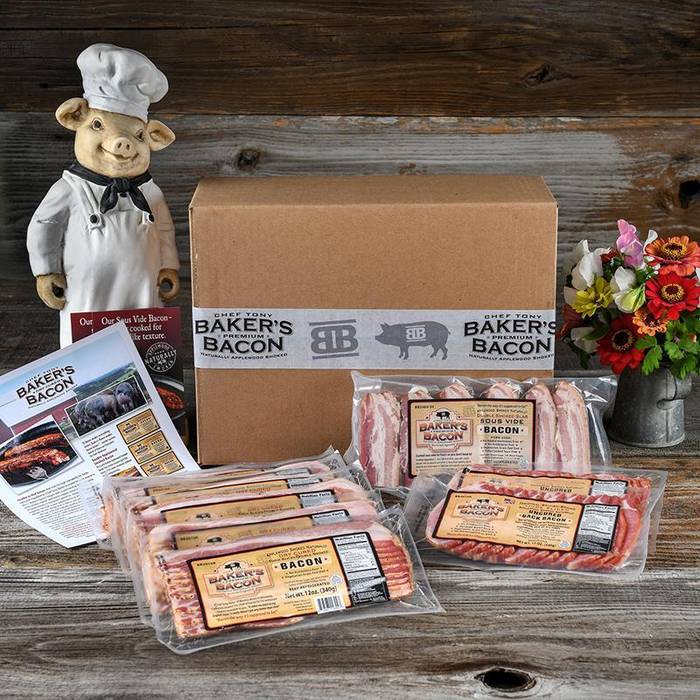 Baker's Bacon Subscription Box
If there are two things I love in life, it's bacon and subscription boxes. Now your partner can get both all in one with Baker's Bacon. You can order up a Bacon Club Box for $95 and while each box is essentially the same assortment of bacon - Five 12 oz packages of Thick-Sliced Double Smoked Bacon and Two 12 oz package of Thick-Sliced Uncured Back Bacon packages, each month you also get an additional "surprise cut", as well as a seasonal recipe.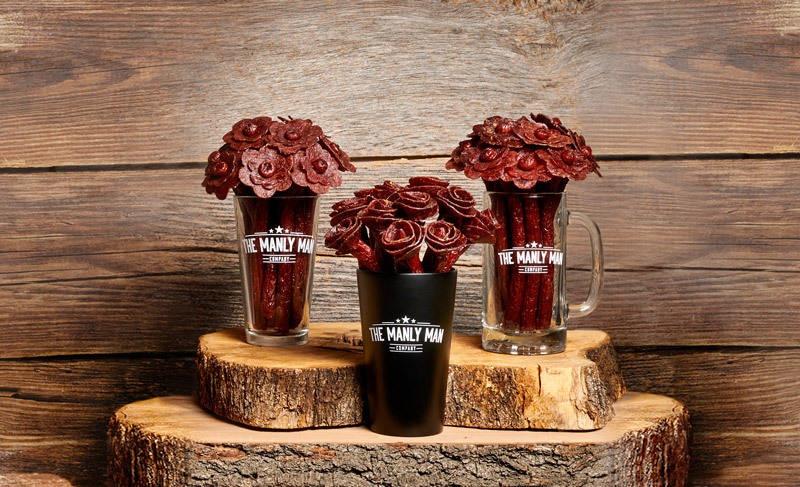 Beef Jerky Flower Bouquet in a Beer Mug
While men giving flowers to women is perhaps the more traditional, we think it's ok to change things up occasionally - and especially when the flowers are made from Beef Jerky served in a beer mug! Not into flowers? Don't worry, Manly Man Co also has some other fun items such as Meathearts (think of it as the classic candy - but with meat instead of sugar) with messages written on beef jerky, or a box full of Bacon Roses.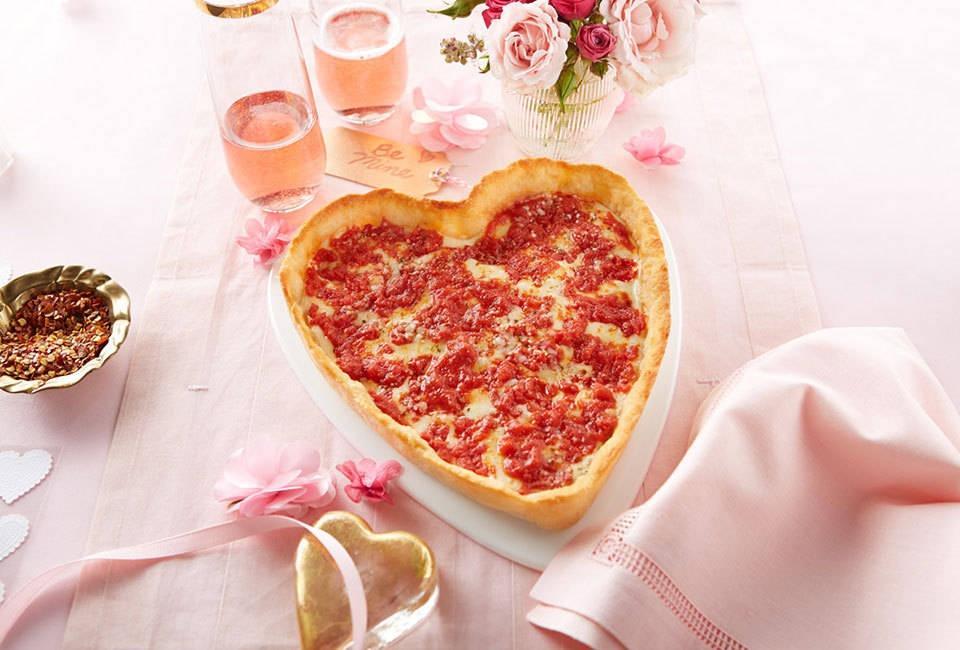 Tastes Of Chicago - Lou Malnati's Heart-Shaped Pizza
Finally, you can't ever go wrong with a big hearty (get it!) deep-dish pizza from Chicago's Lou Malnati's. If the heart-shaped pie isn't the right fit then surprise him with a traditional sausage pizza or combine it with a beef kit from Portillo's for the ultimate gift for your man on Valentine's day. Tastes of Chicago ships nationwide and it is super easy to prepare once it arrives at your house. Ultimately, nothing compares with going to Lou Malnati's for authentic Chicago-style deep dish pizza but this is darn close!