Tucson, Arizona is one of the hidden gems for a guys trip. It's a perfect distance for road trips from Phoenix and while a bit farther from San Diego and Los Angeles, it's an easy drive for guys looking for golf, history, culture, and of course great Mexican Food!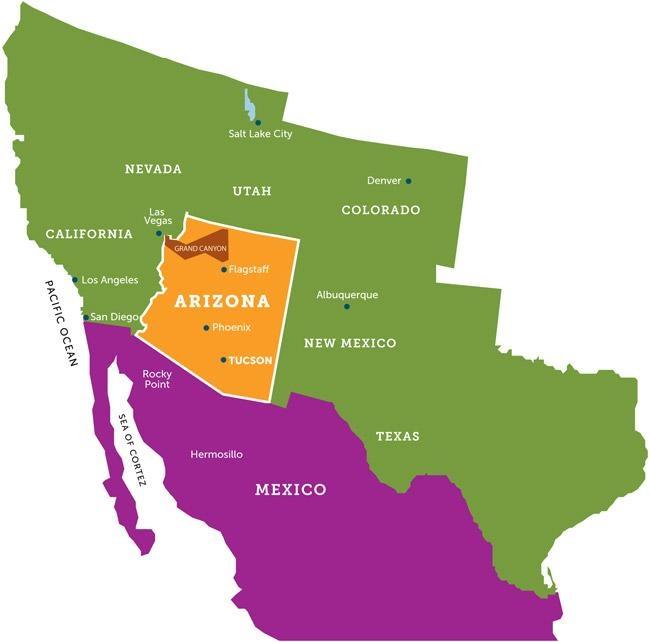 Right now, road trips are my preferred method of travel and a trip to southern Arizona makes for a great one so that's why I'm thrilled to help support the folks at Visit Tucson. Honestly, I've always enjoyed the freedom to explore America by car since otherwise you just miss so much as it passes below you 10's of thousands of feet away. Today though, taking a trip somewhere new by car just makes sense so you can avoid being crammed together with hundreds of other people on an airplane.
Tucson makes a perfect destination to visit on a road trip:
Phoenix - 1.5 hours
Los Angeles - 7 hours
San Diego - 6 hours
El Paso - 5 hours
Tucson, Arizona offers a diverse set of activities including - outdoor adventure (golfing, hiking, mountain biking), exploring science and history (Pima Air Museum, Tombstone, Kitt Peak National Observatory and Biosphere 2), and of course plenty of off-road jeep trails to explore as well. However, what truly makes this town special is the culinary renaissance it has experienced in the past few years.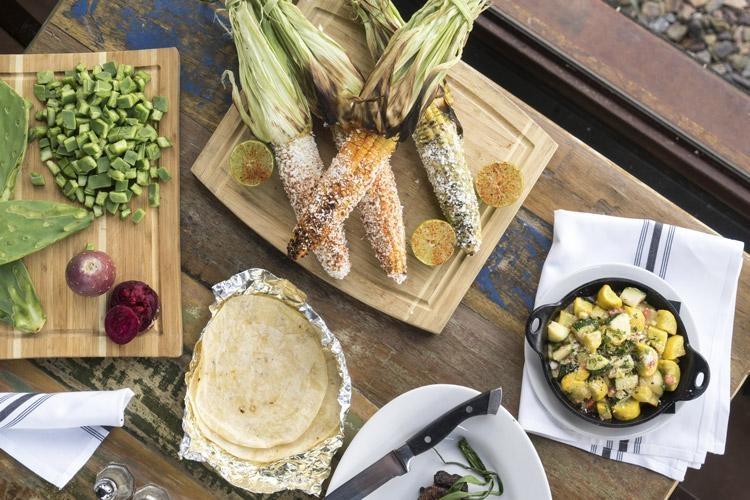 "Best 23 Miles of Mexican Food in the U.S."
While there are clearly people from other parts of the South West that challenge this notion, but we'll give them credit. Tucson's Mexican food is darn good and it's even been recognized as a UNESCO City of Gastronomy. There's a full spectrum available for hungry men looking for food here, from taco trucks to fine dining.
I love to visit Tucson and while we haven't had the opportunity to visit all of these recommendations, we got help from some of our readers who live in Tucson to put this list together featuring the places where THEY would take their friends to show off the best that Tucson has to offer guys looking for something special.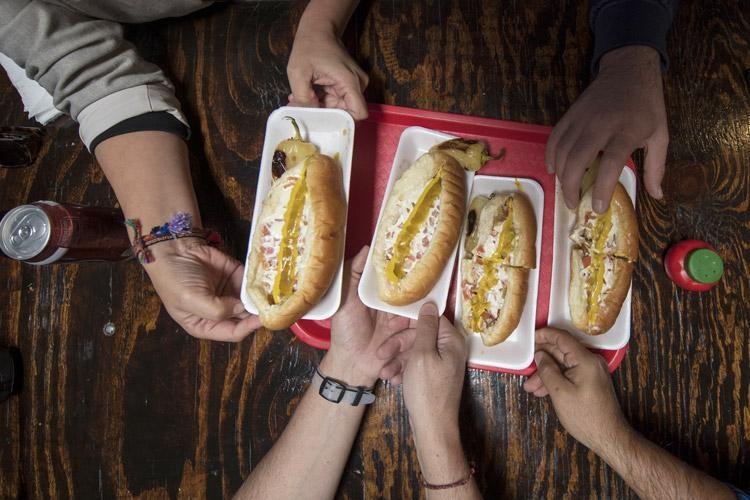 El Guero Canelo
It is said that El Guero Canelo is the originator of the now legendary and iconic "Sonoran Dog". This specialty includes a bacon-wrapped frank, beans, grilled and fresh onion, tomato, mayo, mustard, and jalapeno sauce.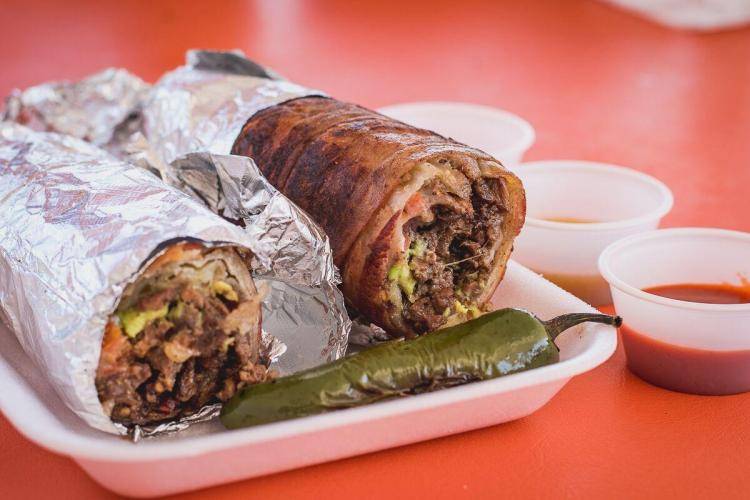 Percheron Mexican Grill
One of the Tucson local favorites from the Sonora region of Mexico is a burro Percheron. This is a large burro (notice no "ito" at the end?!) prepared with grilled or charcoal-roasted meat - typically carne asada, mexican cheese, and tomatoes. Like all great food items, each individual restaurant has their own variation and Percheron Mexican Grill prepares theirs wrapped in bacon!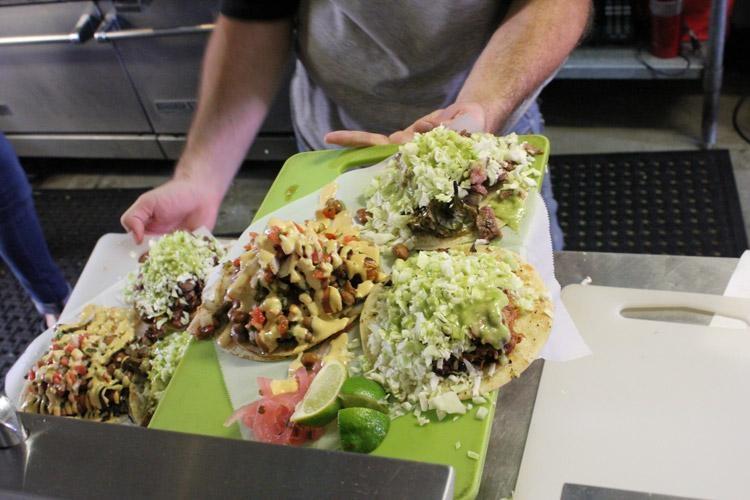 Boca Tacos
If you are looking for a gourmet twist on the classic taco then Boca Tacos in Tucson is where to come. You can get your favorite Pollo, Al Pastor, or Asada - but you can also kick it up a notch with Discada (chopped beef chorizo and yellow peppers), Puerco Verde (shredded pork simmered in tomatillo sauce), or Mar y Tierra (steak and beer-battered shrimp). Even though this is a guys trip, I've heard that their vegetarian tacos are pretty darn tasty here too!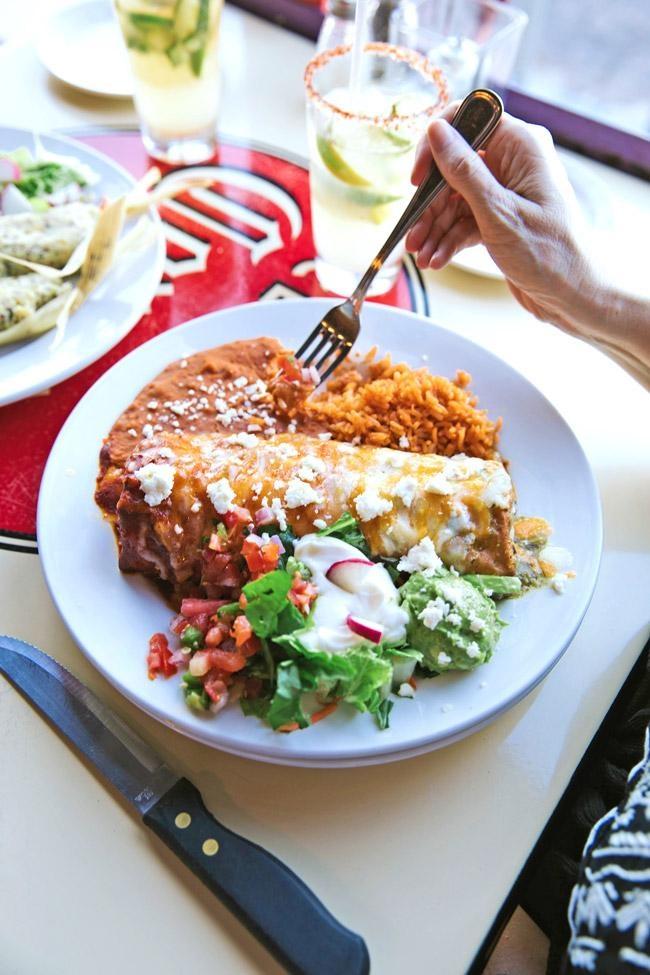 El Charro Cafe
This is the nation's Oldest Mexican Restaurant in continuous operation by the same family and features Sonoran-style cuisine. The crowd favorites here at El Charro that reflect the region, including the Carne Seca Platter (lean Angus beef that has dried in the sun, shredded, and marinated), said to be the best in Tucson as well as other classic Mexican dishes including burros, sopas, tamales, and tacos. The restaurant also has laid claim to the honor of inventing the chimichanga!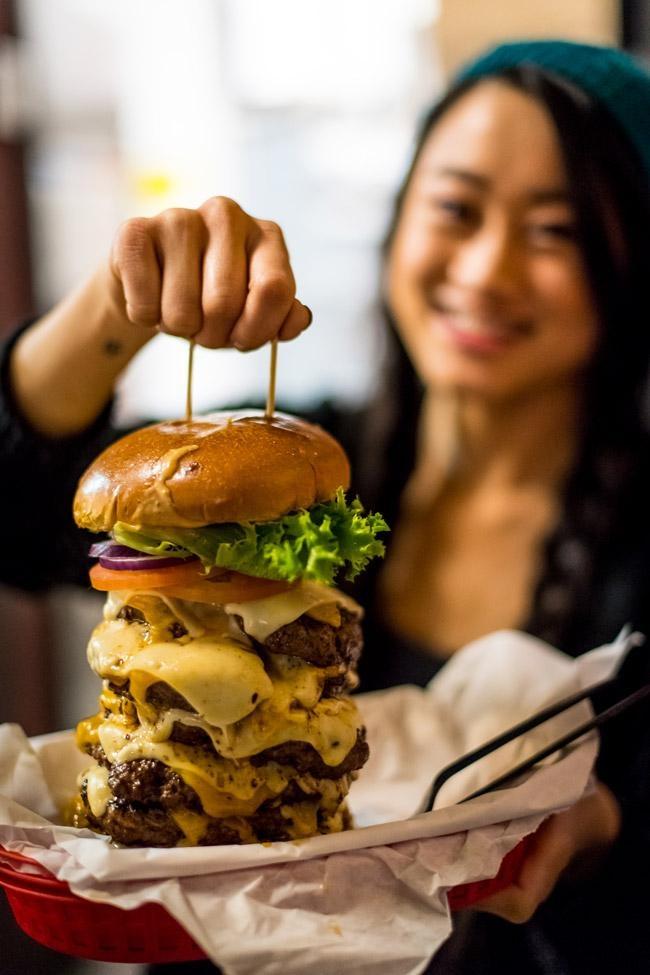 Lindy's On 4th
Ok, so not technically a Mexican restaurant, we're including Lindy's because of their insane burgers and the OMFG Challenge and Burnout Challenge.
The OMFG features 3 pounds of house-seasoned beef, 1 pound of cheddar and Swiss cheese, lettuce, tomato, onion, and Lindy's sauce. It's $35 but if you finish it in 20 minutes or less it's free and you get the fame of being one of the few to have succeeded.
The Burnout though takes things to the next level with 3 pounds of beef layered with Pepper Jack Cheese, Green Chilis, Jalapenos, Ghost Pepper Sauce, and guacamole. Finish this in 30 minutes and it's free - otherwise, this beast will set you back $45!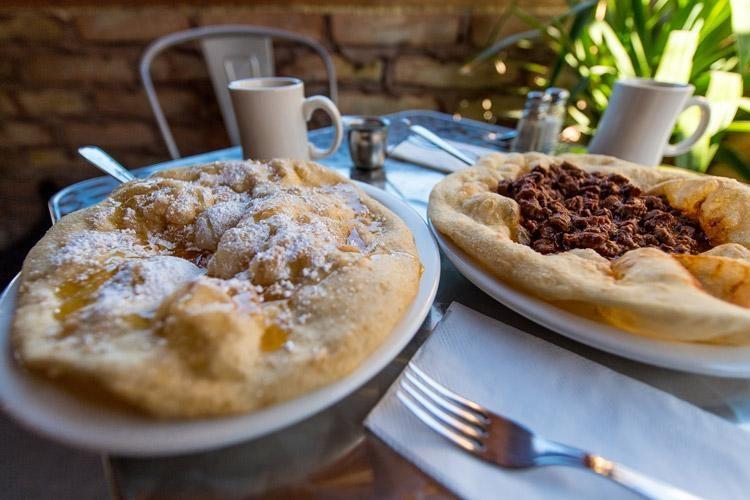 Beyond these official places, there are other hidden gems that I encourage you to explore such as taco trucks you might see or even the ladies making fry bread outside the San Xavier Mission. Sure, there are restaurants where you can get fry bread with chili, meat, or other toppings but it's such a delicious and authentic experience getting it made right in front of you.
Whatever your preference might be - there's something for everyone to enjoy when it comes to exploring the food scene in Tucson. I can't wait to head out there soon and explore it on my own!