We're finally in December and it's time to plan our shopping lists. The folks at Samsung have some great ideas for the good men on our shopping lists! From tablets to watches to VR headsets and ridiculously high resolution TV screens, this has been an amazing year for technology. It's hard for me to pick the one item that I love the most but since I've had a chance to go hands on with the Galaxy Tab S2, lets start there!

Galaxy Tab S2 9.7"
We've been giving this one a lot of love over the past couple weeks. When I first pulled it out of the box I was STUNNED by how thin it is. Aside from my Nexus 7, I've largely been out of the tablet game because the Note devices I've been using as my cell phones were large enough that I didn't really need a tablet. Because of this, it was a bit of a time warp when I jumped from the Ipad 2 and original Nexus 7 to this beauty.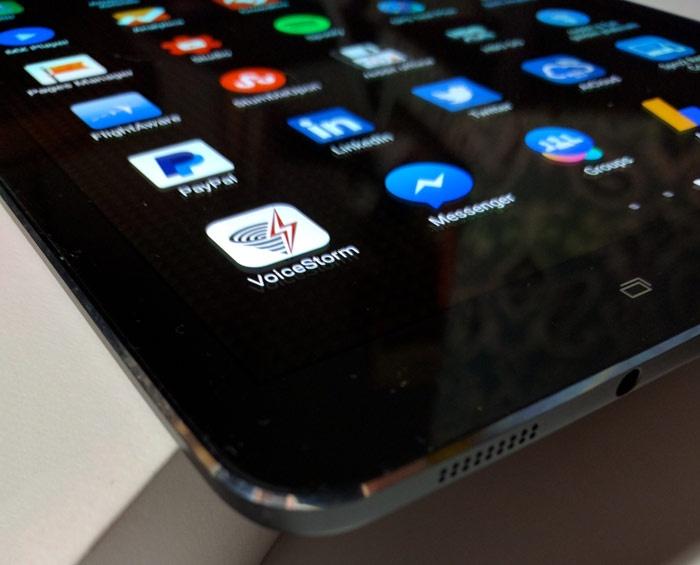 It's razor thing and incredibly light. At only .22" thick and weighing only 0.86 pounds (iPad Air 2 is actually thicker at .24" and heavier at 0.96 pounds) this tablet is phenomenal. As you can see from the image above, it would be a challenge to get thinner without removing ports such as the headphone jack. Despite it's size, the Galaxy Tab S2 battery is rated at 8 hours of Internet time and up to 12 hours of video play time.
The screens of both are virtually identical at 9.7" and a resolution of 2048x1536 giving each tablet the same 264 ppi pixel density ... more than enough for standard use. While today's flagship phones might have a higher pixel density, for a tablet this large, the visuals are simply stunning.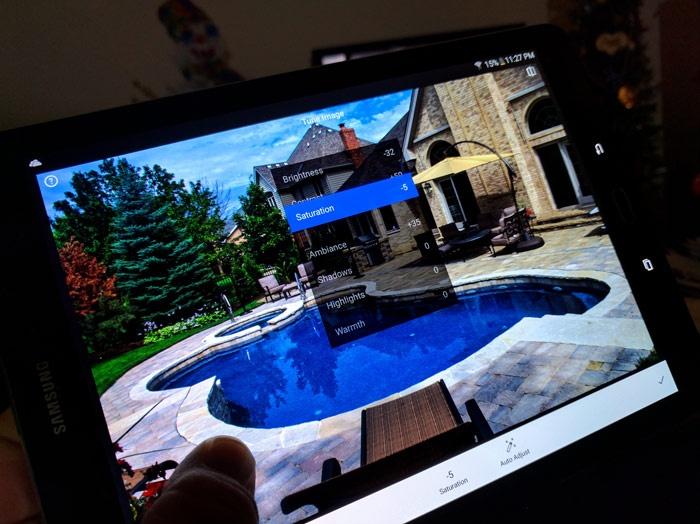 Of course, beyond entertainment and relaxation I found the Tab S2 to be a great tool when I needed to edit photos without having to head back to my desktop or laptop. While Samsung seems keen on eliminating the SD card from their phones, this device still allows it and can accomodate up to a 128 GB card. This makes it a fantastic device for editing photos, videos, as well as watching movies.
Of course, the tablet comes with both front (2.1MP) and rear cameras but aside from video calling I personally don't see why I would ever use the rear camera even though it is a respectable 8.0MP providing QHD video recording @30 fps. Again, good for sharing family videos of the kids running around but a far cry from today's top of the line phones.
Price: 9.99 (8") - 9.99 (9.7")
While the Galaxy Tab S2 makes a great gift for every man on your list, Samsung has a ton of other great gift ideas ...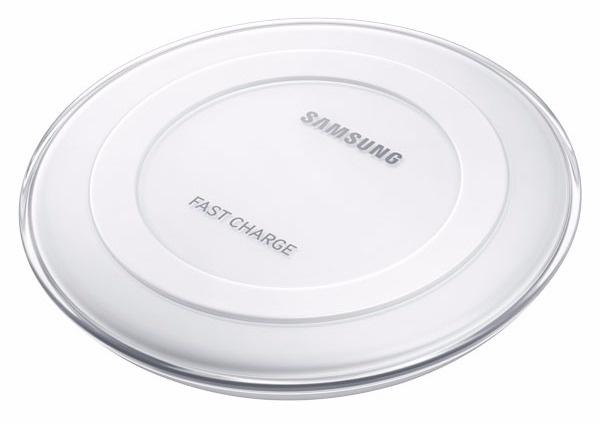 Wireless Fast Charging Pad
Plugging your phone into the wall is so old fashioned! With a wireless charging pad, you can charge any Qi compatible devices including the Note 5 and Galaxy S6 edge+ as well as devices from other manufacturers including the latest iPhones, and devices from ASUS, Blackberry, and HTC. You can check QInside to see if your device is supported. Simply place the back of the phone on the wireless charging pad and you won't have to worry about wires again!
Price: .99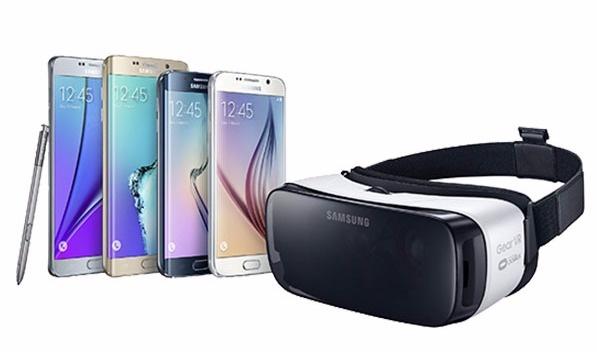 Gear VR
Personal virtual reality is here in a big way this year. Honestly, it's not perfect yet but that's what I love about the current generation of VR goggles like the Gear VR from Samsung. Instead of a piece of hardware that's crazy expensive they are utilizing the display and computing power of your Samsung phone (currently Note 5, and Galaxy S6 variants). We tested it out briefly a few months ago and the concept is solid, but what excites us most is that the technology is easily upgraded and with 4K screens on mobile handsets likely to be released in 2016 the content will appear even more immersive.
Right now though, if the guy you are shopping for already has a supported Samsung phone then you can't go wrong buying him a Gear VR for Christmas. At under a $100, this is a fantasy gift that all guys will appreciate.
Price .99
Gear S2 Smart Watch
Smart watches started out as boxy "tech" looking devices but Samsung as well as other manufacturers quickly adapted to the round shape that the Gear S2 does so well. You can even customize the watch face to make it personal and then not have to worry about pulling your phone out of your pocket to check the time or everytime that it buzzes with a new message.
Price 9.99-9.99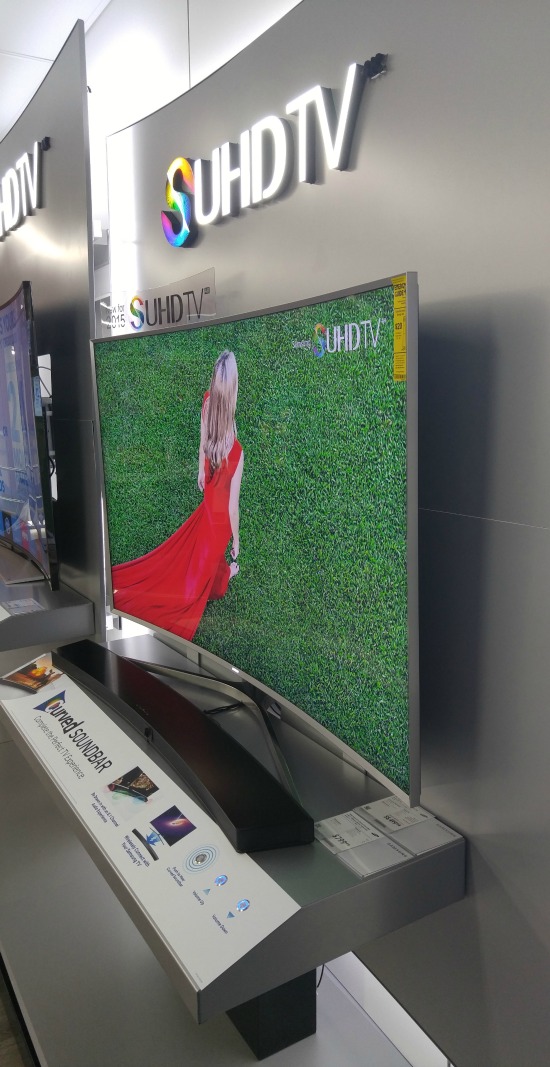 4K SUHD Curved TVs
We all upgraded our TV's a few years ago when HD came out and flatscreens started to get cheap but we're approaching another quantum shift. Right now these are still crazy expensive ... but hey ... a man can dream! 4K SUHD TV's are not a new technology format like HDTV was compared to NTSC. However, these new TVs are simply better in every way - from blacker blacks to brighter colors and yes ... more pixels. With about 8 million pixels on a standard SUHD display, that's about 4 times the amount used on a typical 1080p display.
Additionally, to provide a more cinematic experience, Samsung has some curved SUHD TV's that look even more impressive as they wrap around you with sizes ranging from 55" inches to 88".
If you've got the money then this is the perfect crown jewel for the ultimate mancave!
Price ,999.99-,999.99
A man can dream and you really can't go wrong with any of these gift ideas this year.