In case you haven't noticed, Holiday shopping season is officially here and almost every woman I talk to is looking for great gift ideas for the men in their lives. From husbands to their dads and even sons, this can be a confusing time but I have some great gift ideas that I'd like to share on behalf of Babble Box who sent me some products to share with you guys. If you agree that these are some great gift ideas, then just share this page with your female friends and help a brother out!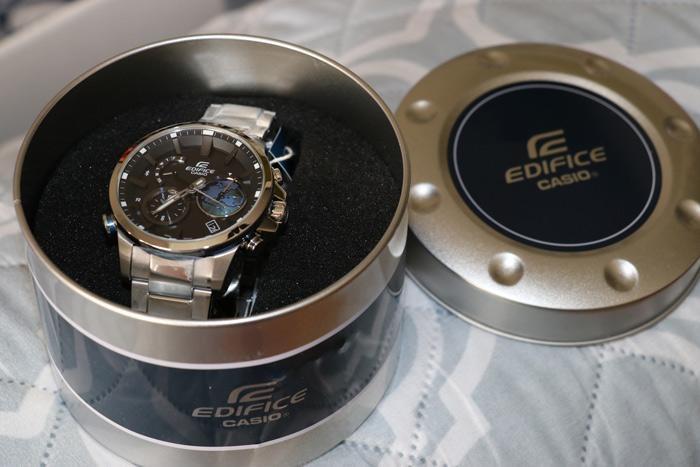 Casio EDIFICE EQB600
When it comes to watches, we are blessed with a resurgence of great new technology. Unfortunately, most of us have to pick between a great looking watch ... and a smart watch. Casio's EDIFICE EQB600 is somewhat of a hybrid where it is a great looking, classic style watch but it also connects to phone to sync with the proper time depending on where you happen to be. This means that when I travel to the East Coast or even Europe, my watch will automatically adjust to the correct time zone or even correct for Daylight Savings Time! In addition to accurate time keeping, since the watch is connected to your phone by Bluetooth, it can even help you locate your phone if you forget where it is. That alone might be the killer feature if you are forgetful like I am at 4 am while trying to finish packing before running to the airport.
In addition, with the help of Casio's Tough Solar Power, the watch has a lifetime of seven months. It is also water resistant up to 100 meters.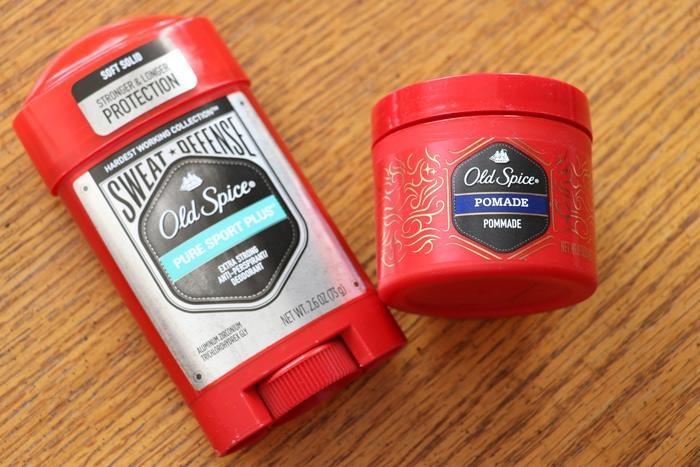 Old Spice Sweat Defense and Hair Pomade
In addition to being "on time", an active man needs to smell and look great! While there are a lot of options today for men's grooming products, I've always been a fan of Old Spice. It's a classic brand that my father and his father before him have used and trusted. While it's been updated for the modern man, there's something special about grabbing a stick of Old Spice. With Old Spice Sweat Defense, you're going to be able to achieve up to 66% sweat reduction so you can keep your cool, while Pomade is going to make sure that your hair looks great!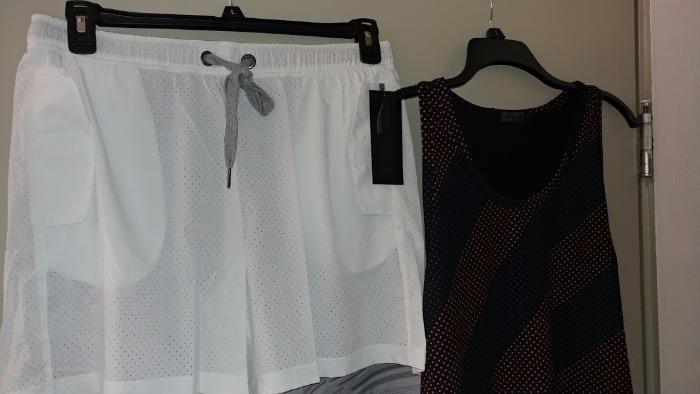 2(X)IST Men's Activewear - Mesh Shorts and Tank Top
The 2(X)IST Men's Activewear collection is great for guys on the go since it features moister wicking fabric and innovative designs. I love these shorts since they have both comfortable fabric and multiple layers so things don't stick together even when you are sweating. It might go unstated elsewhere, but there's almost nothing better than being able to take off your pants and slip into something comfortable after a day of traveling. Even if you aren't planning to hit the gym a comfortable pair of shorts is a travel necessity, so make sure these shorts and other activewear items from 2(X)IST are packed into your man's bag the next time he travels!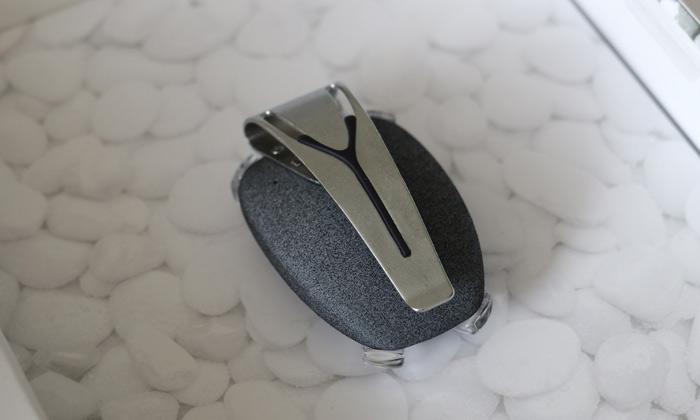 Wearable Wellness Tracker from Spire
Last, but certainly not least is a great device to help you maintain a healthy balance. It's not enough to focus only on being active, sometimes you need a reminder to relax as well. It's all about balancing and Spire's wellness tracker can help you maintain that by monitoring your breathing patterns and other activity to ensure you stay as healthy as possible.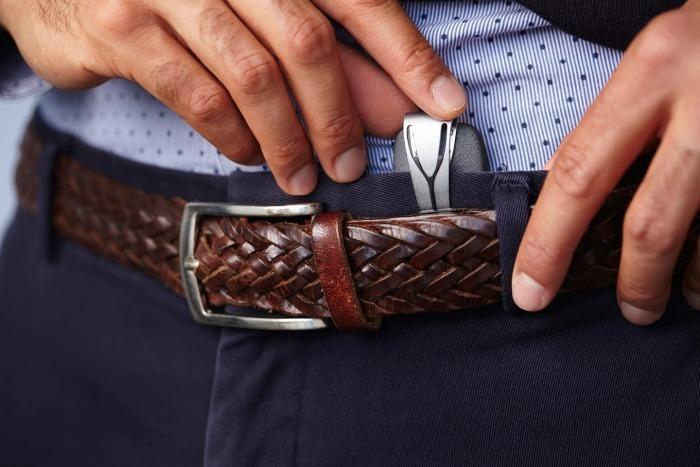 While wearing the Spire PLATFORM, users will be able to be alerted to stressful events as well as helping in the moment by suggesting breathing exercises. It's more than just a monitor, and instead you can think of it as a "trainer" to help improve your awareness of how you live life. It charges on a wireless charging pad and has a 7-day battery life. Plus, it is even washer proof!
If there's one thing that every active man needs to do, it's to take some time for himself to ensure that he's able to survive the next challenge.
Spire is normally $99.95, but they've given us a discount to offer. When you use this link to buy Spire, you can get $10 off (discount applied at checkout).
So there we go ladies - here's some great gift ideas that your man is sure to appreciate finding under the tree in a few weeks!