Gift giving sounds simple on the surface, but it's rarely simple at all. That's especially the case if you're shopping for the man in your life. Honestly, we aren't that hard to shop for and most of us are actually pretty straight forward and simple with what we want. That being said though, if you want to make us really happy, here's some gift ideas for dad that you might consider ...
Chances are, he won't be overly thrilled if you buy him another new tie, and unfortunately, you probably don't have the money to buy him that zippy sports car he's always wanted. So, what exactly are you supposed to get him if you want him to love his gift, but unlimited funds aren't an option?
According to the folks over at YouGov.com here's what they think guys want based on their survey.
You don't have to be a marketing guru or a dad blogger to guess most of these Fathers Day gifting stats. Most Americans admit they spend more on mom for Mother's Day than they do on dad for Father's Day (33%). We asked American dads what if any gifts they would most like to receive as a gift for Father's Day:
19% said nothing
11% a card
7% electronics
6% wine, beer or liquor
6% equally said they'd like day to themselves
6% said they'd like chocolate
My read here though is that 19% don't actually want something ... they were just too busy to think and didn't really consider other options besides cliche "man gifts". Although, one way to surprise him on Father's Day is to give him a gift box, as an example here you have 3 options, but also you have these other ideas to help make dad happy ... Here are some other ideas to help make dad happy ...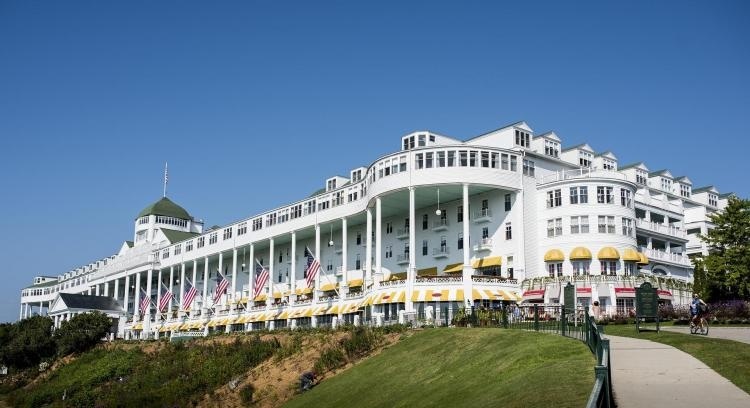 An Unforgettable Trip
Physical gifts are often forgotten. After all, do you remember what you got for your birthday two years ago? Probably not. If you really want the man in your life to remember his gift forever, plan an unforgettable trip.
That might mean planning a long beach vacation halfway around the world if you have the budget for it, but you may not have to look very far for the perfect vacation. For example, Mackinac Island makes the perfect weekend getaway if you live in the Midwest. With horse-drawn carriages and quaint bed and breakfasts, it's an especially good option if you're looking for a romantic getaway.
Even if it's just for a night and you're on a budget, he'll likely remember the trip long after any gift you could have gotten him.
Sign up for a Subscription
Why give a gift once when you can send him something every month! Subscription boxes are a great way to ensure he remembers your gift, and it's a great way to get him excited about checking the mail.
Subscription boxes don't have to be boring either. Subscription boxes are all the rage today, which means nearly every company has fun subscription boxes to choose from. A few of the best that are perfect for the man in your life include:
Fab Fit fun, for the workout junkie
Graze, for the guy who loves to snack
Stance, for the pop culture nerd
Flaviar, for the guy with a home bar
Bark Box, for the dog lover in your life
Truck Club, for the guy who loves fashion
A Twist on the Coupon Book
Coupon books are a popular choice because they can be customized. There are many free printable options that are perfect for couples, as well as options that can be customized by the kids for dad. However, many of the ideas you can find online are a bit clichéd.
Do the coupon book a little differently and fill it with ideas that you wouldn't normally be willing to do, but you will in the name of love. For example, include a coupon to attend one superhero movie in the theater or an afternoon watching the game at his favorite sports bar. He'll be glad that he can finally drag you along without all the complaints!
Personalize Something
Personalizing something is always a great gift idea. Unfortunately, just because you personalize something doesn't mean it will make a great gift. You have to go above and beyond to personalize something that he will actually appreciate. Consider personalized accessories that can add special meaning to your gift.
Skip the personalized blanket or picture frame and instead consider a different kind of custom gift like:
A custom illustration of your first house
An illustrated family portrait
A soft toy inspired by a child's artwork
A rubber stamp portrait
A whiskey barrel
Jewelry is also an option, but make sure it's something he'll actually wear. For example, he is more likely to appreciate a personalized watch more than a personalized necklace.
Follow his Lead
Planning the perfect date is an art, but who said it has to be a traditional date night complete with dinner and a movie? Instead, plan the perfect day by simply following his lead.
Plan a day where you both take off work and tell him you will do anything he wants. You can eat at his favorite restaurant, visit a friend in another city, or spend the day walking the trails at the local state park. Just make sure you're up to following his lead, wherever it may take you!
Want to make the day even more special? Call into work for him and surprise him in the morning!
The perfect gift for him is not another tie or a pair of socks stuffed into a box. It doesn't matter if it's his birthday, Father's Day, or another occasion, he'll never forget the time you went above and beyond with one of the ideas on this list.