Shopping for our wives and mothers is tough and if you are like me, it is often super easy to transpose what "you want" with what "she wants".
While buying the perfect gift for mom is always a challenge - I've been told that the number one thing that they are REALLY looking for is a hug, a phone call, or if you happen to be there making them a great meal and saying thank you for all the hard work they have done. (Whatever you do though ... make sure you don't leave the dishes for her to do later!). Even just showing your appreciation for her with a Hallmark e-card is going to be appreciated. However, we've gone and picked out some of our favorite gives for mom this Mother's Day!
So, with that in mind, here is our list of gifts that we know mom will love, but you'll enjoy buying and using too ...

T-fal OptiGrill
I was once told that no matter how awesome of a home or kitchen appliance, NEVER buy that as a gift for a woman you love. That might be true, but surely THIS list is the place where something like this belongs! Hands down, the T-fal OptiGrill is one of the COOLEST and most practical kitchen gadgets that I have ever had the chance to test out.
Since I received it a couple weeks ago I've been grilling up everything from sausages to fish, steaks, and even frozen burgers. It seems like no matter what I put in there (within the cooking mode settings) that everything comes out perfect.
Ok, so yeah - we're definitely buying this for ourselves but we can justify it because it makes cooking up healthy dinners fast and easy with minimal cleanup. - Stay Tuned - we have a full review coming up soon!
Available at major retailers for $179.99, but you can find the T-fall OptiGrill on Amazon for a lot less!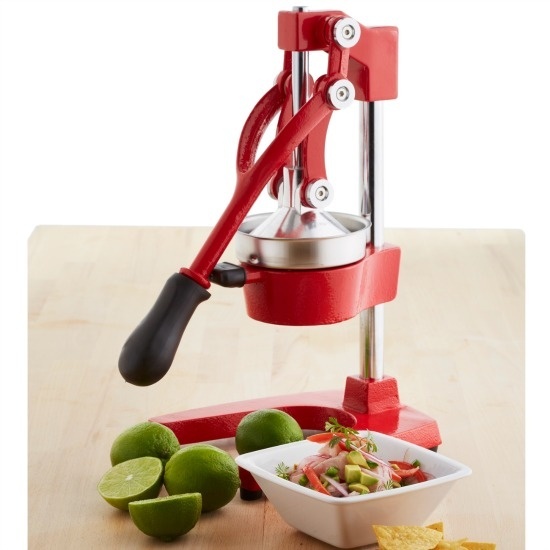 IMUSA GolbalKitchen Gourmet Citrus Juicer
I love margaritas and I've yet to meet a woman that didn't as well, but one of the worst parts of making a margarita is having to juice the lemons or/and limes. This machine is an absolute BEAST that looks as cool in the kitchen as it is to use.
Sure, there are smaller, less expensive units but that special mom in your life deserves the best! (Also, since you're the one applying the manpower, you need one you can really wail on too!)
This Gourmet Citrus Juicer is available for on Amazon.com.
Gaea Olive Oil
Since you'll be cooking up some great meals on the new T-fal OptiGrill, you'll need some fantastic Gaea Extra Virgin olive oil to use. I love cooking with olive oil to give food that nice clean flavor and it works great on that OptiGrill and Gaea's is made from trees that are over 50 years old. Plus, Gaea is the first Greek olive oil to be certified carbon-neutral so that's a good thing too!
Gaea Olive Oil is available at retail store nationwide for between $11.99 - $14.99.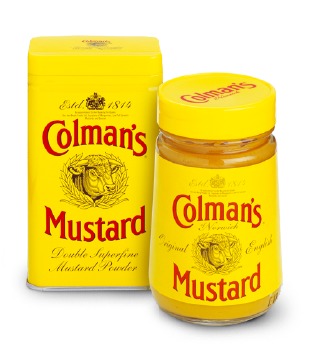 Colman's Mustard
Similar to above, since you bought the OptiGrill "for her" you need to get some first rate condiments to go along with it! Colman's Mustard is a 200 year old brand that is the signature "English Mustard". It's available as a traditional spread or as mustard powder for cooking. We think it goes great on those sausages we cooked up earlier!
Colman's Mustard is available at specialty stores as well as on Amazon.com for between $6.05 - $13.11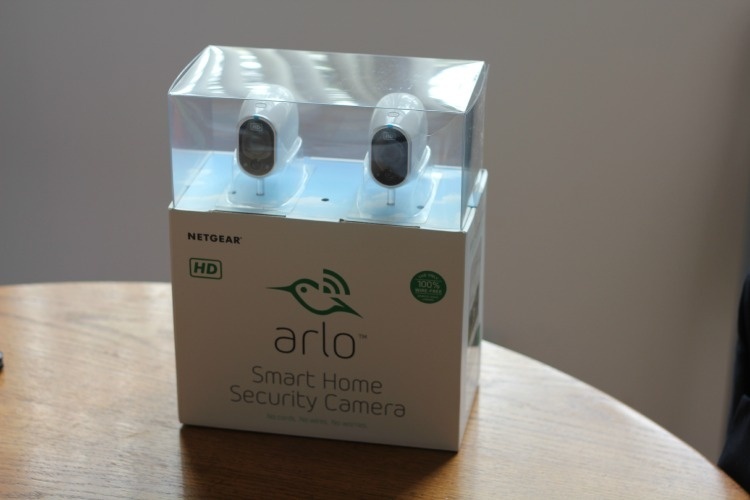 Arlo Home Security Camera
If you have kids then chances are you already have a baby monitor that serves a similar purpose but I absolutely love the Arlo Home Security Camera system from NetGear. We have a full review coming up soon, but for our family this means that we can watch our fur baby when we are away from the house to see what she is up to.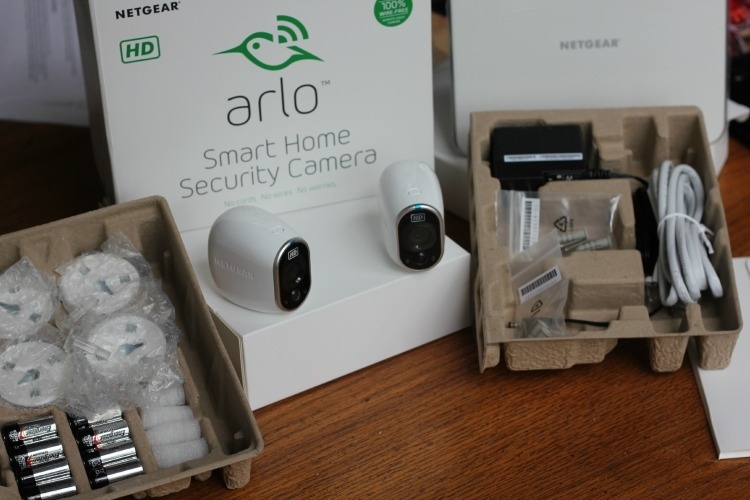 Unlike traditional "nanny cams" this has a few features that make it even more awesome.
1) It has a magnetic base that attaches to any ferrous surface or it can be mounted with the included attachments to a wall / wooden fence etc.
2) It's wireless and weatherproof, so you can put it outside in the yard to watch wildlife or the kids playing during the day when you can't be there to watch them yourself.
3) It's cloud based, so you can easily switch between different camera streams and watch it via your mobile phone, tablet, or desktop PC.
Arlo is available on Amazon and packages range from $349.99 for two cameras to $499.99 for four cameras.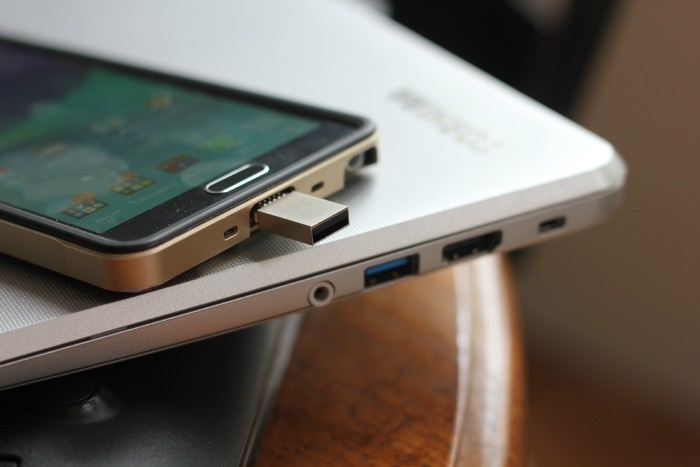 Dual USB Flash Drive
Everyone has USB flash drives these days but have you noticed that none of them work with your phone? This is another perfect gadget that you can buy the mom in your life, "so she can copy photos off her phone". In reality, you'll probably use it just as much :)
Unlike other USB flash drives, this one has support for both Standard-A and Micro-B USB plugs so it will work on PCs as well as mobile devices.
This flash drive is available from Other World Computing for only $19.79 (32 GB version).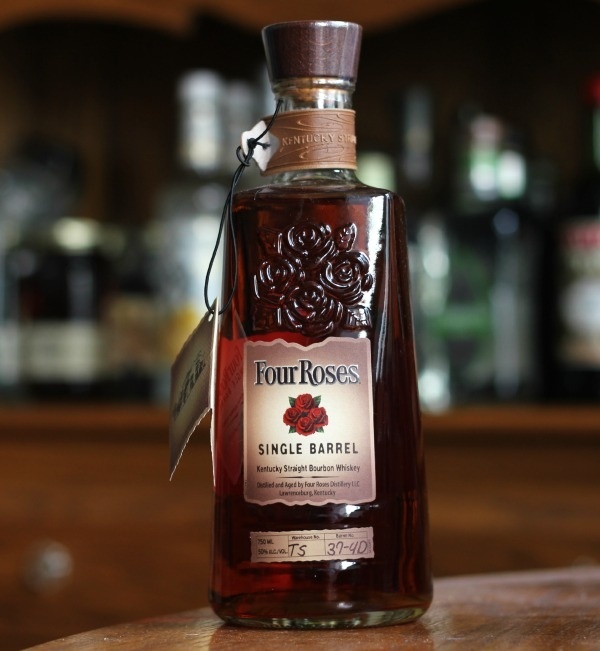 Four Roses Small Batch Bourbon
Mom deserves to relax and enjoy a drink sometimes! If you happen to share some Four Roses Bourbon it with her then that's a win-win for both of you guy! Personally, Four Roses is one of my absolute favorite brands of bourbon and I can tell you that my wife loves it too. While you may have your own favorite, what woman doesn't love getting a rose for Mother's Day?
Four Roses Single Barrel is available at most liquor stores for between $40-$50.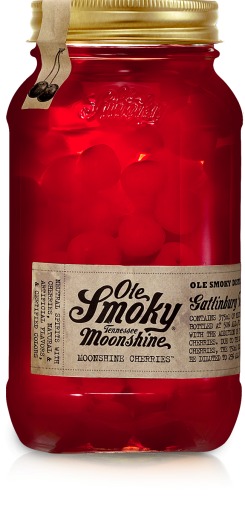 Ole Smoky Moonshine Cherries
Moonshine is HOT right now and while most women I know aren't a big fan of drinking it straight up, you can't go wrong with buying her some Ole Smoky Moonshine Cherries!
Ole Smoky Moonshine Cherries are available at most liquor stores for $24.99.