After wandering the halls of the Consumer Electronics Show a few weeks ago it was clear that virtually everything going forward will be "smart" or at least connected. That includes not just stuff traditionally in the domain of guys like garage door openers, security cameras, and thermostats but virtually everything in your house will soon be connected. For me as a total gadget geek this leaves a question in my mind - "What if I want to check out stuff designed for her?" Luckily, with Valentine's Day coming up you have an opportunity to make her happy by giving her something awesome while also getting a chance to expand the reach of your inner gadget geek!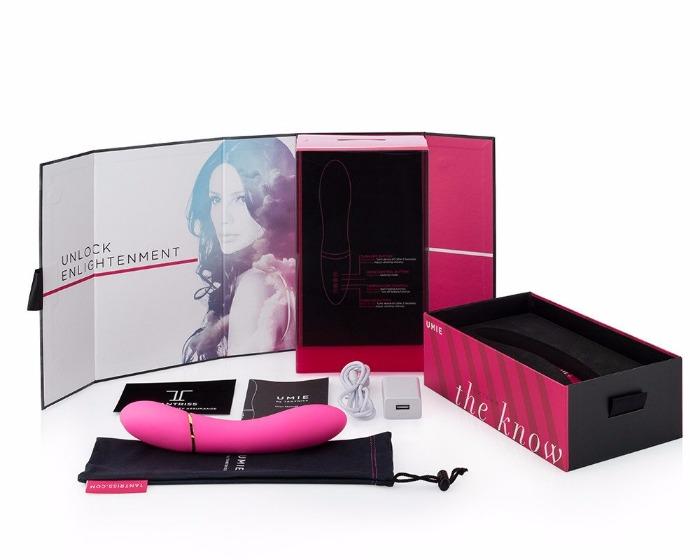 UMIE "Smart Pleasure Toy"
Ok, let's just start here - we've clearly passed the point where there are boundaries of what should be "connected", but that's not a bad thing. For Valentine's Day this year, consider getting a gift that both of you can enjoy. Unlike other similar products, this is something that is perfect for couples who may not always be together who want to stay connected and have fun together. Through the app, you can control a whole host of features including heat - adjust up to 103 degrees, "voice" - UMIE responds to the speed and intensity of the user's voice, and for the ultimate geek couples you can even create your own modes to create the perfect vibration pattern designed just for you. There's even a mode that responds to you (or your partner) shaking the phone itself.
The UMIE itself is waterproof, has an elegant design using soft-as-skin silicone, includes a rechargeable battery and comes with a convenient travel bag too so it can be discrete in her bags while traveling. With the iOS and Android app, you can control the UMIE remotely from anywhere in the world, so for those of you who enjoy sexting and dirty phone calls, this is exactly the right thing to take it to the next level. UMIE can be purchased from Tantriss for $149.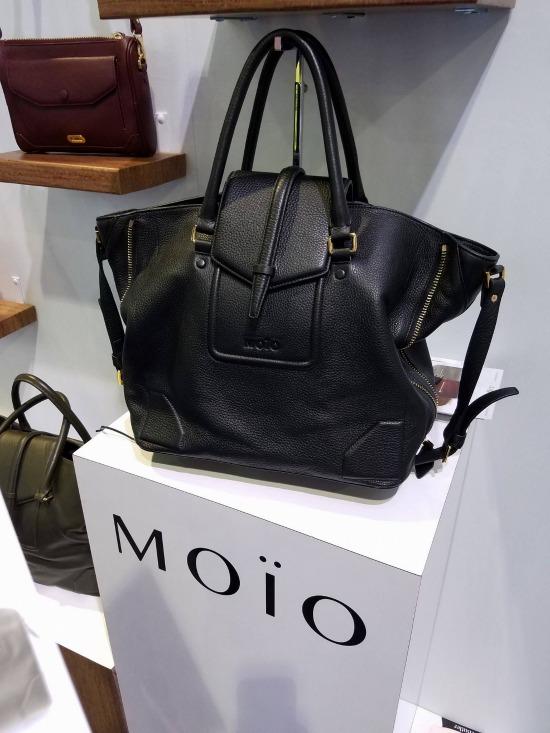 MOïO Mighty Purse from H Butler
We have backpacks with charging units in them and suitcases with embedded Bluetooth sensors, so it only seems logical that someone would produce purses that looked great and include not just a charging unit in them but also a light so you can see what's inside when you open it up. Personally, I've never needed that on my backpack but from the looks of desire that I saw from my female friends who walked by the booth and saw the line of "Mighty Purses". Prices start at $89.95 a wristlet.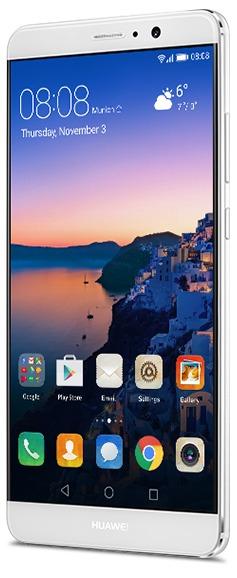 Huawei Mate 9
Ok, so buy two of these - one for you and one for her, you won't regret it. I'm a HUGE fan of Huawei but in the past, their phones had one big weakness - the camera. That seems to have been much improved now to the point where it's as good as anything else out there. In fact, not only is the hardware co-designed with Leica but also the software interface as well. So, combine that with super-long battery life, fast processor, great style, and all sorts of other tweaks and you have a handset that is a must buy for anyone looking for a new phone. While it's not available currently, with a future software update the Mate 9 will also support Alexa so you'll have one more way to control all of your smart home gadgets! Even better is the fact that it's only $599 unlocked on Amazon, so you can break free of those carrier contracts.
Philips Sonicare Flexcare Platinum Connected
Brushing your teeth used to be easy - simply stick the head in your mouth and brush for a few moments till it feels clean. No, no no! Today with the Philips Sonicare Flexcare Platinum Connected, your brush can actually monitor how good of a job you are doing and give you advice to help you do a better job through personalized coaching. The Sonicare Flexcare Platinum Connected is available for $168.13 on Amazon.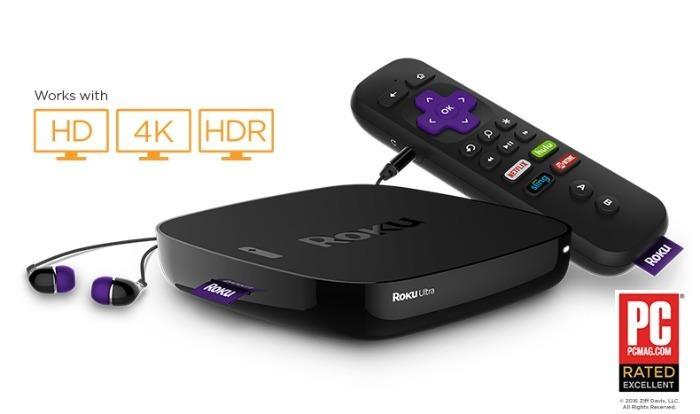 Roku Ultra
Roke used to simply be "just another streaming box" but over the years it's matured into the Cadillac of streaming hardware with features designed to check off every geek's "must have" (4K, HDR, Quad-Core Processor etc.) but then features that you might not find valuable until you've tried the other guys. These include a lost remote finder, a remote that has earphone plugs, and support for not just a couple different apps but thousands of them. Roku says support includes more than 3,500 of them, but many do require additional fees such as HBO and Showtime. Simply connect the box to your TV or even a secondary monitor and you can start streaming today. Roku Ultra is priced at $129, but there are other versions available as cheaply as $29 for the Roku Express!