Exploring New York City is a fantastic opportunity for a father and son to bond while exploring new cultures, seeing amazing sites, learning some history, and eating some iconic foods. Here's some of the best places to explore on a Father and Son getaway in New York.
Explore New Cultures With Restaurants, Museums, and Entertainment
Virtually every culture in the world is represented here - it doesn't matter if you identify with a nation, a tribe, or even just a social group ... there's someone here from that culture. Depending on your background, this is a fantastic opportunity to have a discussion with your son about his heritage. These conversations can seem dull and boring to a kid normally ... but talking about your parent's birthplace during a visit to "Le Petit Senegal" where you can experience a taste of Somali culinary traditions suddenly makes things exciting and fun. Similarly, there are opportunities to visit ethic groceries, museums, and even theaters to make a culture thousands of miles away come to life in a way that is sure to make an impression.
You don't have to explore your own culture to make this a memorable experience though. Simply seeing meeting people and tasting food from a culture you haven't experienced before is a great way to bond and create memories together!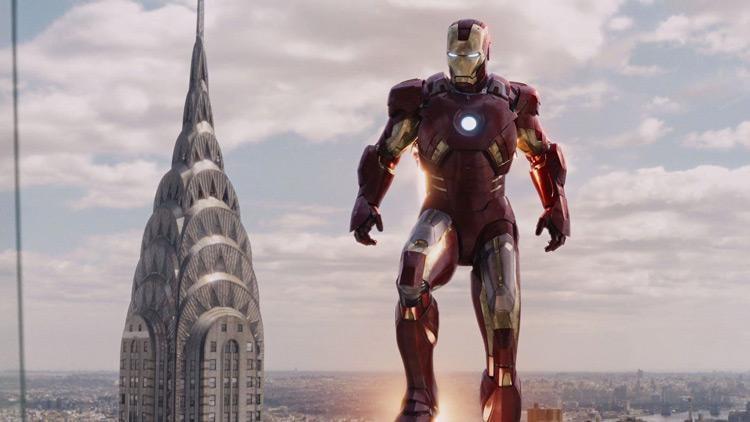 See Amazing Sites - Movies, Popular Culture, History, and Art
New York is one of the most dynamic cities in the world and while there are some areas that you might want to avoid depending on your son's age, there are some MUST SEE sites. New York City is pretty easy to navigate by subway, or Lyft so there are things like a visit to Ground Zero or Central Park that you can see on your own. However, if your son is into superheroes then while there are plenty of sites online with directions but it might be easier to just take a Superhero Tour of New York with a guide who can point out all the sites.
Our Picks For Father and Son "Must Visit" Places To See in New York:
Statue of Liberty
Wall Street / New York Stock Exchange
Ground Zero
Central Park
Go See a Show - New York Has Great Man-Friendly Performances
A guys getaway to New York with your son wouldn't be complete without attending a show of some sort. Luckily there are performances for virtually any and every audience imaginable. For instance, there's Sara Bareilles' Waitress with an all-female creative team that would be great for a girls getaway ... but there's also shows that are great for guys too. For instance, School of Rock, The Lion King, and Disney's Aladdin are still on Broadway and are great for a fathers and sons of all ages. Of course, you could skip the theater entirely and hit up a comedy show or if your son is older even a burlesque show ... just don't tell mom!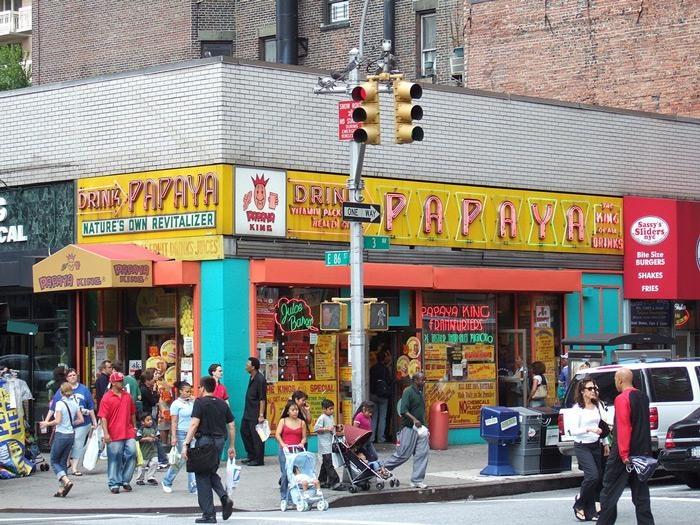 Eat Some Iconic New York Foods
New York City is a culture unto itself. While there are ethnic foods from everywhere in the world - don't neglect the ones from the city itself. For instance, no visit to New York is complete without a visit to Papaya King or Lombard's Pizza (Claims to be the "America's First Pizzeria").
Our Picks For Iconic New York Foods:
This is not a list of the "best" as much as simply the most iconic but I welcome your feedback if I missed something!
Pizza - Lombardi's
Hot Dog and Papaya - Papaya King
Hot Dogs - Nathan's
Classic New York Steakhouse - Peter Luger Steak House
Jewish Deli - Katz's Delicatessen
Of course, you'll also find street vendors selling nuts, falafel, and egg rolls too. Some are good ... and some not so much but sometimes you've gotta take a chance!
No matter what you guys decide to do together, remember that this father and son guys getaway is a special chance for you to share an experience. Don't focus too much on teaching lessons but be open to questions and listen for opportunities to make the experience as awesome as possible for him, and you!