Torrance California ... it's probably not at the top of your list of tourist spots to visit this summer but maybe it should be. Honestly, going into this trip all I cared about was hanging out with my friends for a few days and I knew that at least I'd have a good time with them. After all, what could an industrial town just south of LAX and bordered by some of the most notorious neighborhoods possibly offer me?
From beer to beaches and even aviation museums - surprisingly, the answer was quite a bit. Torrance honestly offers far more than I was expecting so here's just a few of the things we discovered here ...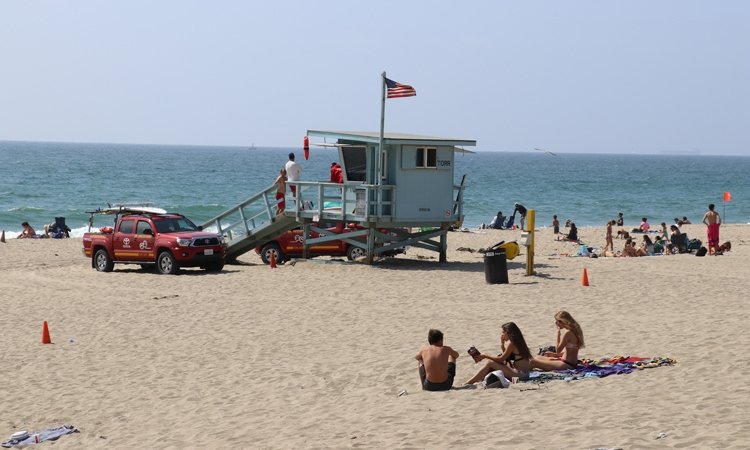 Torrance Beach is Fantastic!
Southern California is littered with great beaches but some beaches are better than others and LA county has a reputation for beaches that have RIDICULOUSLY LONG WALKS.
Torrance we found has a relatively thin beach that was almost the perfect width to accommodate tons of people without feeling cramped, while being very easy to walk from the parking lot to the water in just a couple minutes. It also has a nice paved walk / bike / skate path and we rented bikes from Perry's at the Beach and explored the coast a bit. Afterwards we were invited back for some great quesadillas and beverages. If you think that beach food is just fried junk food then guess again. Perry's is working hard to offer "healthy" options as well. Though like anything in life, that's up to you and we chose to have the double chocolate espresso milkshake which was amazing :)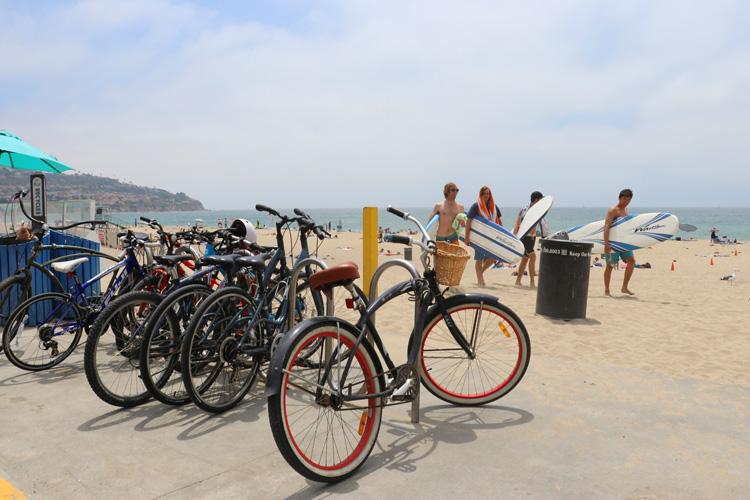 Biking On the Beach Is a Southern California Must Do
Southern California beaches are perfect for riding slow and cruising down the boardwalk (concrete paths actually) on a beach bike. In fact, there's even Torrance has plenty of places to rent beach bikes (such as Perry's where we rented our bikes). However, I had so much fun that I wanted my own to use whenever I wanted to go for a ride. I guess it's sorta like how people take a trip to Sweeden to buy a Volvo or Germany to buy a BMW that they bring back home. It's sorta special to be able to do that and the beach towns of Los Angeles and Orange County are the home of beach bikes. Because of this, it shouldn't be a surprise that there are great bike shops like sixthreezero Bike Co. with experts to help you find the perfect ride. They are one of the top beach bike companies in the area and can build one custom for you or select from their inventory of pre-built women's bikes or best comfort bikes for men.
For the ultimate Southern California beach bike experience, you should check out the 22-mile South Bay Bicycle Trail that runs from Santa Monica to Redondo Beach. This will take you through many of the most iconic surf towns such as Venice, Manhattan, and of course - Torrance.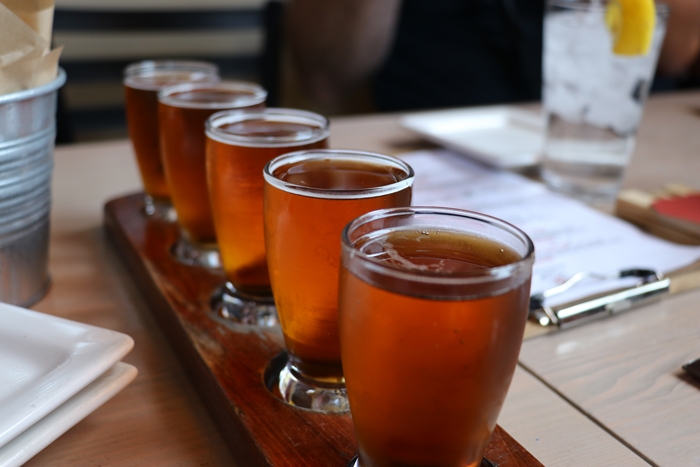 Plentiful Options for Local Craft Beer!
While I'm partial to San Diego's beer scene LA and Orange County are pouring some delicious brews as well. During our time in Torrance we did a quick beer tour with LA Beer Hop and visited Red Car, Smog City (one of my new favorites!) and Monkish. Most surprisingly I fell in love with Smog City since not only do they make some incredible beers but they even grow their own hops. I would never have thought I'd see hops growing at a So Cal brewery for anything but decoration but well, there they are ... right outside the front door.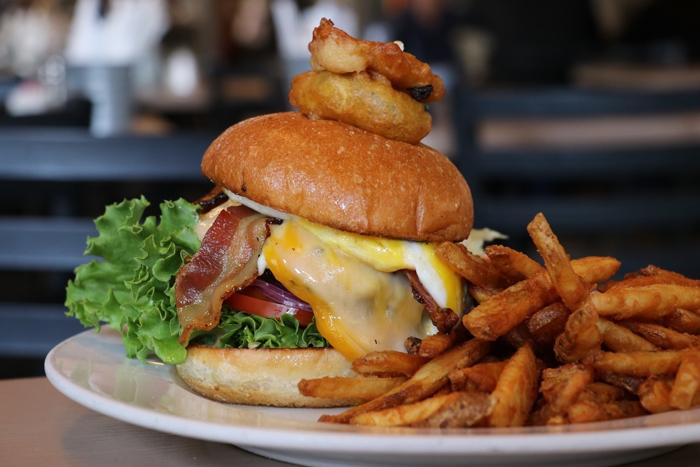 Some of the Best Burgers I've Ever Eaten!
Red Car Brewery deserves and award - not just for having great beer, but they have simply amazing burgers too! If you are visiting Torrance and you can't decide if you need a beer or a burger, come here and have both :)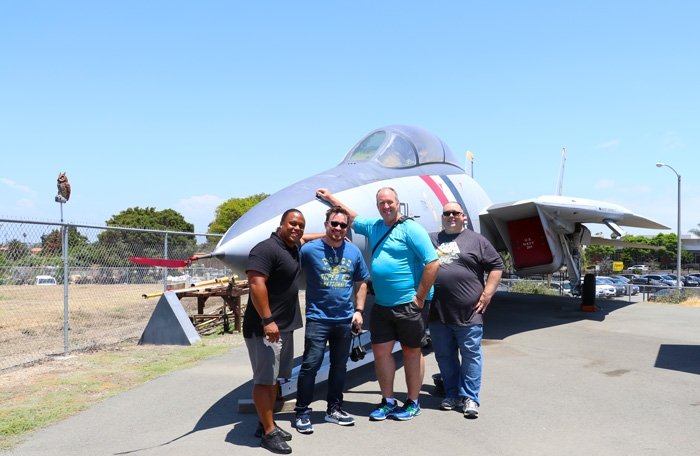 An Air Museum Complete with a YF-23, F-14, and a Harrier!
Heck, I didn't even know Torrance had an airport but they do and it is the home of an awesome little air museum too. Little though is all in comparison to things like the Air and Space Museum in Washington DC. The Western Museum of Flight spans three hanger spaces chock full of static displays and then a spot down the tarmac where they have a great collection of plans including a YF-23A that was used as the Northrop team's entry into the Advanced Tactical Fighter competition. However, there's plenty of other aircraft ranging from a Korean War-era F-86 Sabre Jet to an F-14A, and a Harrier being restored for the LA Science Center.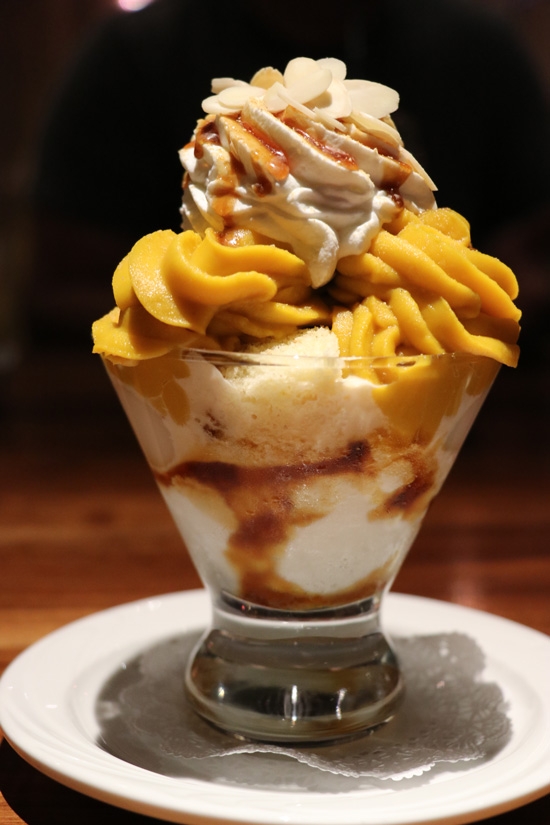 A Fantastic Upscale Japanese Restaurant!
Torrance is an industrial town that serves as the American HQ for both Honda and Toyota so it shouldn't be a surprise that there would be businesses catering to Japanese businessmen. One night we visited Ise-Shima at the Miyako and I was excited to find some great Japanese dishes along with more traditional fare. For instance, while I expected to have sushi and steaks, I didn't expect to dine on fabulous abalone and top my dinner off with a Kabocha Parfait - Vanilla ice cream topped with Japanese kabocha custard, mochi bals, red beans and almond slivers.
My waiter was impressed with my choice, commenting that usually that's only requested by their Japanese guests.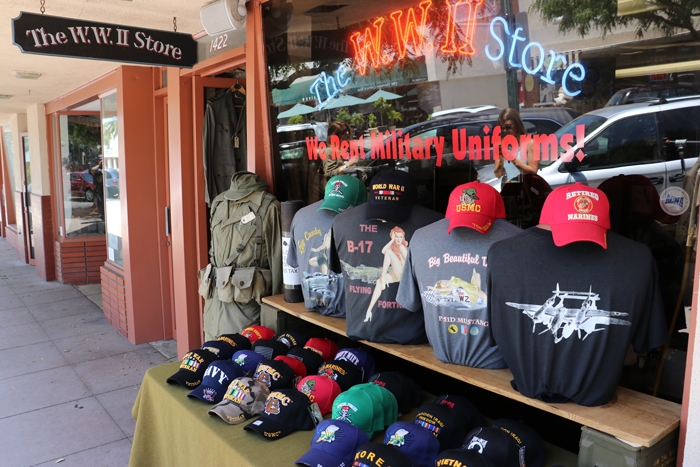 Cool Downtown!
One of the things you don't expect when thinking about LA is a laid back and relaxed downtown area. Torrance's downtown area felt almost mid-western in comparison to the ritzy suburbs I've visited other times in the area. Among the places we visited was The WWII Store where we found a treasure trove of artifacts and reproductions. Whether you are looking to buy a hat for your grandfather or a costume for a party, this place has it all.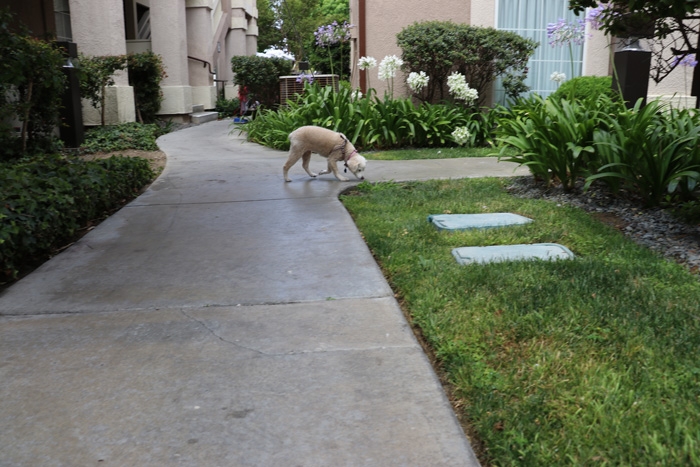 A Fantastic and Super Dog Friendly Hotel!
One thing that is always important for me when visiting an area is do they have dog friendly options and thankfully Torrance did too. The Staybridge suites was perfect for Niki and unlike tower hotels, it was organized into condo-like buildings where she could walk outside and do her thing in the morning. The hotel (like others in the chain) had a good hot breakfast, snacks in the evening and a full kitchen in the suite. This makes it a great option if you are planning an LA guys weekend.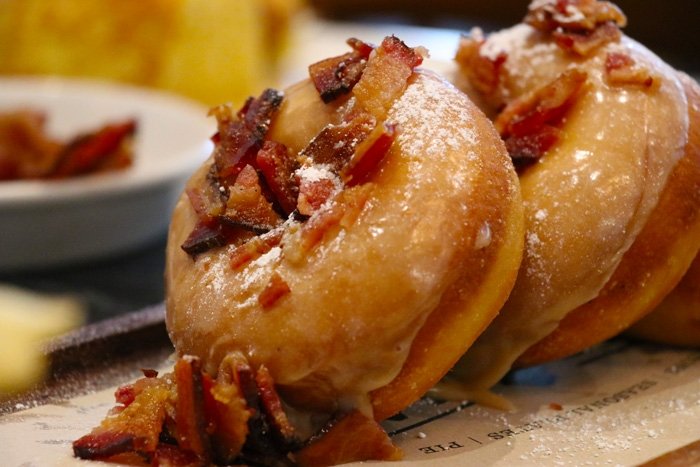 Spaghetti, Maple Bacon Donuts, and Tacos Oh My!
OK, so I already touched on the burgers above, but we had tons of great food everywhere we went. The highlights thought included the Spaghetti at Gaetano's, Maple Bacon Donuts at Great Maple, and Tacos at Frida Del Amo. We didn't get a chance to explore too much, but Torrance is known for it's unique Asian-fusion restaurants as well. I'm looking forward to visiting again and getting to explore that side of things as well!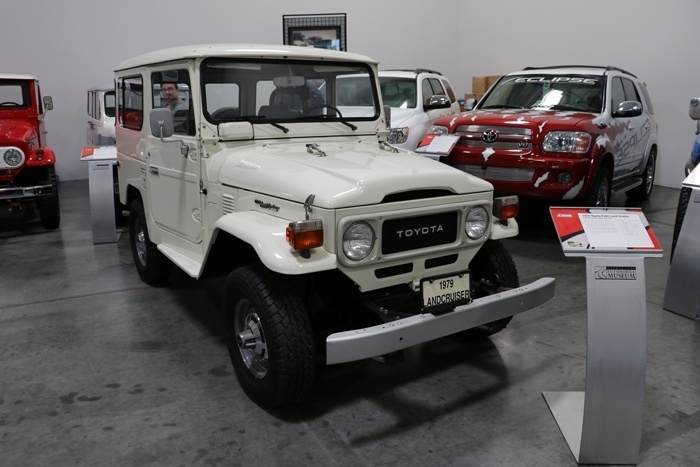 Toyota Auto Museum!
Last but certainly not least, Torrance is the home to Toyota and an amazingly cool Toyota Automobile Museum that is only open for special events and groups sadly. However, thanks to the awesome people at Toyota's PR team we were able to sneak in and see some really cool stuff. This isn't like some museums where they wow you with the fastest or most beautiful (don't worry they have that too). Instead, this is essentially Toyota's collection of vehicles that they use at events, shows, and to remember their history. This means that alongside a movie prop Lexus from Minority Report is the first Prius, a vehicle that is anything but pretty to look at.
You'll also find tons of other stuff including 2000GT's a 1979 Landcruiser, and a huge collection of Toyota racing vehicles ranging from NASCAR to Baja trucks. We'll have more on this shortly but it was too awesome to not include here in this roundup.
This museum was truly special since I think most Americans only think about Toyota as a newer brand but what we learned during our tour was that they've actually being around since 1933 and they have every bit as deep of a heritage in the auto industry as the American and European giants we think of having created the industry.
If you had told me that all of these things existed together just waiting for us to explore them I'd have laughed and said no way. It's interesting here, because it didn't feel like "LA" but it's as close to all the hot spots as far more expensive beaches north of LAX and yet the beach here is better in my opinion and the vibe is much more relaxed as well.
For more great ideas on what to do during your Torrance mancation, please visit Discover Torrance.