Baja Races including the Baja 1000 and Baja 500 are among the most iconic motorsports events in the world and so I was thrilled to be invited to join Wide Open Baja for a four-day adventure driving Baja challenge cars with them. This was probably the most brutal, terrifying, exhilarating, and amazing experience that I've ever had and it's something that every race fan should try at least once. Not only is there the opportunity to pilot machines that are more incredible than can be put into words, but it's also a chance to bond with you buddies and visit parts of the world that normal tourists simply will never see.
Wide Open Baja has offered these tours for the past couple decades. They currently operate out of Los Cabos (a short walk from the cruise ship tender dock), and Ensenda (with a shuttle picking guests up at the San Diego airport). They offer one-day, two-day, three-day, and four-day adventures that are all inclusive including food, lodging, and their signature ice cold beer delivered to your car at the end of each day's drive.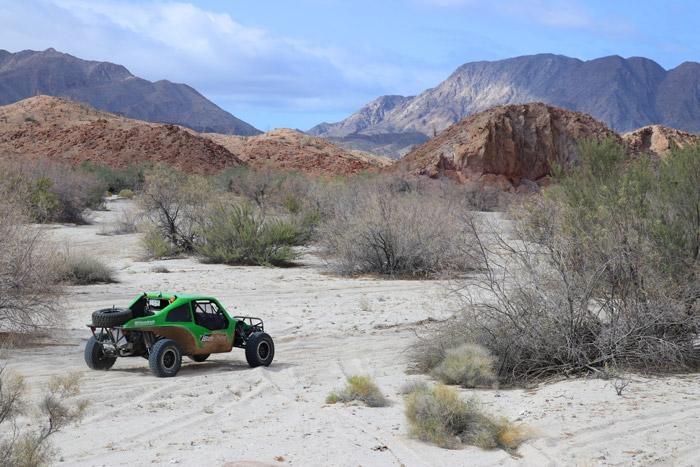 Before I get too far into this post though, I want to address the prices ... the price tag is certainly higher than what you probably would normally spend on your golf trip to Florida but it's actually an absolute STEAL when you start to factor everything in. For roughly $5,000 per person, what you get is amazing. Other options are available too, including $895 1/2-day, $1,750 1-day, $3,995 3-day, so even if you aren't sure you want to fully commit to the 4-day grand tour you can still have an amazing experience racing real Baja Challenge Cars.
This includes the food, drinks, hotel, accommodations, guide, chase team, pit crew, and driving a $100,000+ vehicle that has actually competed (and completed) real Baja races. This isn't just a "Baja Experience" - it's as close to actually participating in the race as you get without actually registering for it yourself and our guide actually completed the Baja 1000 so he was able to share his real life knowlege as well. At every major stop, the tech crew was checking the cars. This ranged from simply checking the tires to replacing CV Joints while we ate lunch and even re-building a transmission in the parking lot of our hotel - lit only head lamps. These guys were amazingly attentive and deserve our eternal thanks and praise.
Wide Open Baja also had multiple "ready to go" cars ready to swap in, should something go wrong on the trail.
Plus, there were the little things such as wiping our visors during stops in the rain to insure that we had a perfect experience!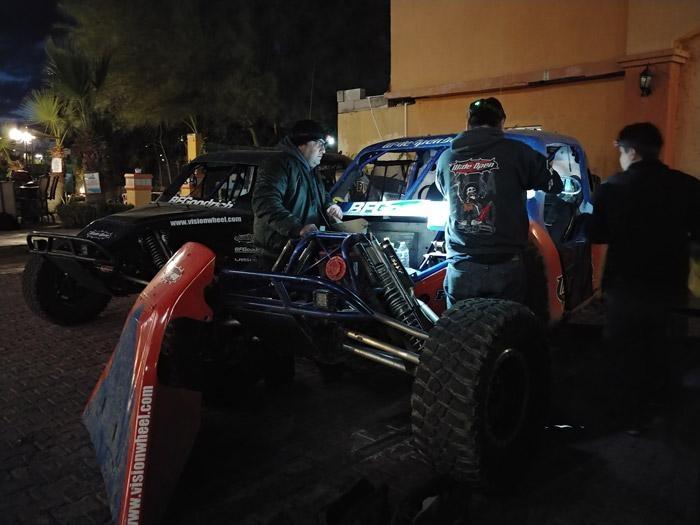 When you factor all of that into the equation, the price tag seems very under-priced. There's a lot of value here. While it's still a high-number cost for most people, it's a once-in-a-lifetime experience that is worth saving up for!
Questions About Wide Open Baja That You Might Not Think to Ask
There's a lot of press out there about Wide Open Baja, but most of it is focused on the pure awesomeness of being able to experience what it's like driving a Baja Challenge car. Clearly this experience draws a car enthusisast audience who is pretty much focused on just the car itself. However, for me there were a lot of other questions I had before going on the trip.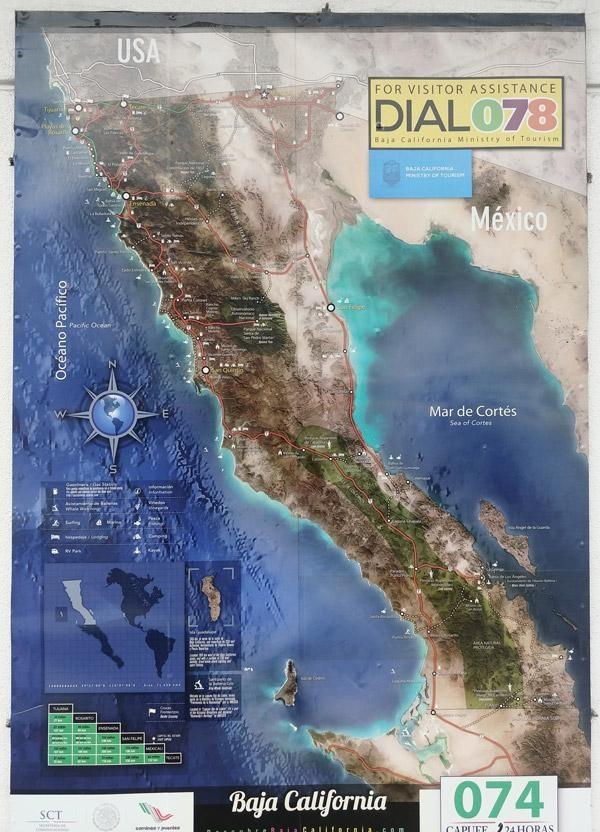 What's the Driving Route Through Baja?
Baja doesn't really have many official "roads", and so for the most part you will be following dirt paths and in some cases making your own trails through the desert. However, these cars are street legal and you wil have stretches on the pavement too.
Each Wide Open Baja experience will be somewhat different. However, most four-day trips feature three full days of driving and include a shuttle from San Diego to Ensenada (day 1), Ensenada to San Filipe (day 2), San Filipe to Mike's Sky Rancho (day 3), and Mike's Sky Rancho to Ensenada then shuttle to San Diego (day 4). This is roughly a 400-600 mile driving route across everything from twisty mountain roads with huge dropoffs to dry lake beds perfect for high-speed runs, and sandy washes where you'll have cactus just inches from your head as you speed 70+ mph down the trail.
How Much Does Wide Open Baja Cost?
Wide Open Baja has a variety of different packages with different costs. For trips leaving from Ensenada, prices start at $895 for a Half Day Baja Challenge Experience to multi-day excursions ranging in cost from $3995 (3 Days) to $4995 (4 Days).
Trips that begin in Cabo San Lucas are more expensive however. They include a 1/3 day "Taste of Baja" for three hours starting at $595 and $945 for a half day. Longer Baja racing experiences include driving from Cabo to La Paz. These trips are $4295 (3 Days) and $6295 (4 Days).
These costs generally include everything you'd need to have a great time. However you should plan to pay for any additional drinks, souvenirs, snacks and of course tips. The Wide Open Baja crew is amazing and while the cost might appear high, the team supporting you deserves whatever you can provide in terms of gratuity as a thanks for a job well done.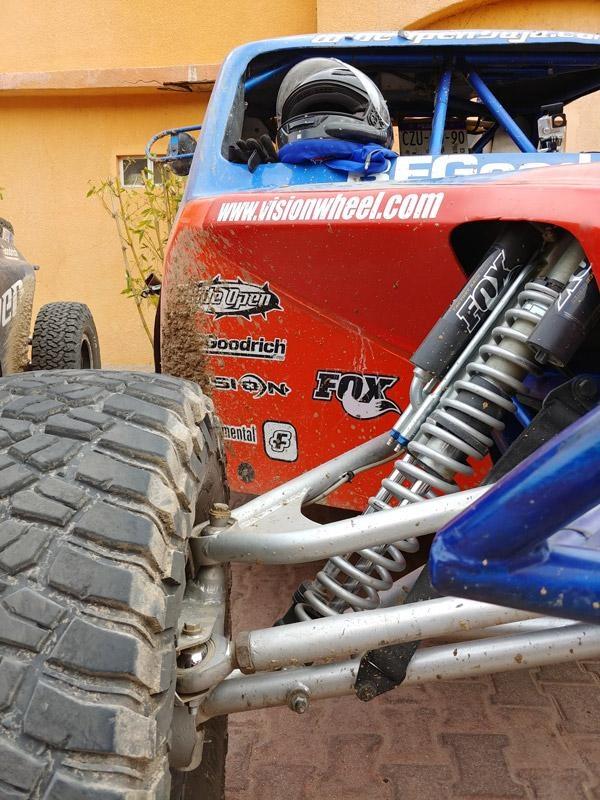 What Kind of Baja Cars are We Driving?
Wide Open Baja has more than 30 custom-built BC 1-9 Sportsman Baja Challenge Cars that are all generally the same and feature a 175 hp 4-cylinder Subaru engine, connected to a 4-speed manual transmission. They are rear-wheel drive, with BFGoodrich tires, and have an amazing suspension with 18" shocks and springs. Both the driver and co-driver are bolted in with a 5-point safety harness and plugged into both in-helmet radio coms and fresh air supply. Some vehicles may have different electronics or paint jobs but they are all fundimentally the same. You also are provided with a helmet skirt to discourage dust from migrating into the helment from below. Upon request, they also provide neck collars to reduce the potential for injury from being bounced around. If you have any sort of neck injury, I would highly recomend you consider this option.
These aren't just glorified UTVs as you might see offered by cruise ship excursions. These are actual vehicles that have competed in and completed multiple Baja 1000 and Baja 500 races. In fact, if you enjoy your Wide Open Baja racing experience you can always come back and rent the cars for the real race starting at a low low price of about $100,000 for their arrive and drive Baja race experience.
What if I Don't Drive Stick?
I don't drive stick normally, but these vehicles were actually easier to learn to drive than I initially feared. That being said, sometimes shift points can be hard to find but unlike driving a manual transmission car at home, there are generally no traffic lights or stop and go traffic to worry about. You will however need to watch out to maintain a steady throttle on some of the more challenging portions so that you don't stall out on rough hill sections.
The other way to answer this question is that you can always bring a buddy to drive. I did try driving but honestly, Mike from The Gentleman Racer was a much better driver and so I had a blast playing camera man and radio jockey while praying that he didn't oversteer and send us into a ravine.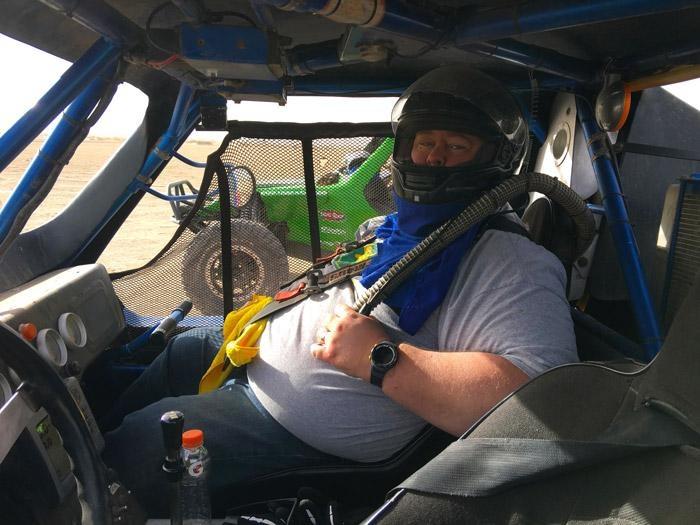 I'm a Big Guy - Will I Fit in the Wide Open Baja Cars?
This was one of my huge fears about the trip. What if I showed up in Ensenda and discovered that Wide Open Baja didn't have a car with a big enough seat belt or a big enough helmet? Luckily, both fears were quickly erased. They had a XXXL helmet for my huge head and even offered to adjust the padding if I wanted more room. The next step however was fitting into the car itself.
Luckily, once again the staff was awesome at helping me get comfortable and showing me how to get in/out. They adjusted the seat, and harness to fit perfectly and also adjusted the steering wheel itself too. While I'm 6'2" and 400 pounds, they said they've had even bigger customers and it's not unusually to have professional athletes who are both taller and wider than me.
These aren't the easiest cars to get in and out of since there's no door. Instead, you have to prop yourself up and exit with your head first and then while sitting on the ledge swing one leg out onto the ground followed by the other. It may seem complicated but you quickly learn how to do it. Doing it gracefully is a lot more difficult though! That part was true even for smaller guys, but don't worry ... nobody is judging.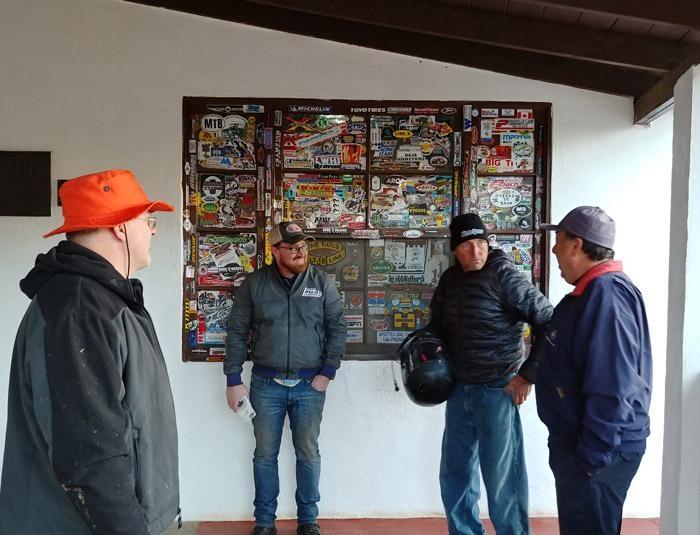 What Should I Pack For My Baja Racing Adventure?
Wide Open Baja will provide a great packing sheet with recommended items however, here are a few things that you should consider especially important:
Shoes with good soles - you'll be walking on rocks, sand, and whatever else so you'll need good shoes that you don't mind getting wet, muddy, dirty, etc.
Driving Gloves - these make holding the steering wheel much easier and even as the co-driver it's more comfortable to keep warm and to hold on with.
Windbreaker / Jacket - sure, it's Mexico and that means it's warm - right? Our trip in February was unseasonably cold and while it wasn't uncomfortable to be wearing jeans and a tee-shirt most of the time - I didn't fact in the 70mph wind chill! These cars do not have windshields and so between the ambient wind and that created by driving fast, it gets cold. On top of that, the overnight stop at Mike's Sky Rancho is at 4,000 feet elevation and we had frost on the tires that morning. However, you might want to pack in layers since it can get hot in the desert by San Filipe even if it is cold in the mountains.
Wet Wipes - everyone poops. That's just a fact and the reality is that while our hotels had nice bathrooms with proper toilet paper, you don't want to get stuck taking a crap on a cactus and not be able to wipe.
Spending Cash & Tip Money - you aren't going to find an ATM in most places and so it's easier to bring cash with you on the trip. The tipping policy was somewhat of a debate among our group and while each of us offered between $100-$200 pp, I felt like that was probably lower than what was deserved by the crew. You'll also want to bring cash for any souvenirs as well as extra drinks that you might want to buy.
Snacks - the food on the trip isn't bad and while I wasn't starving, at multiple points it was nice to have protein bars to fall back on. Similarly, if you enjoy sweets such as chocolate bars or candy it might be a good idea to bring some along too.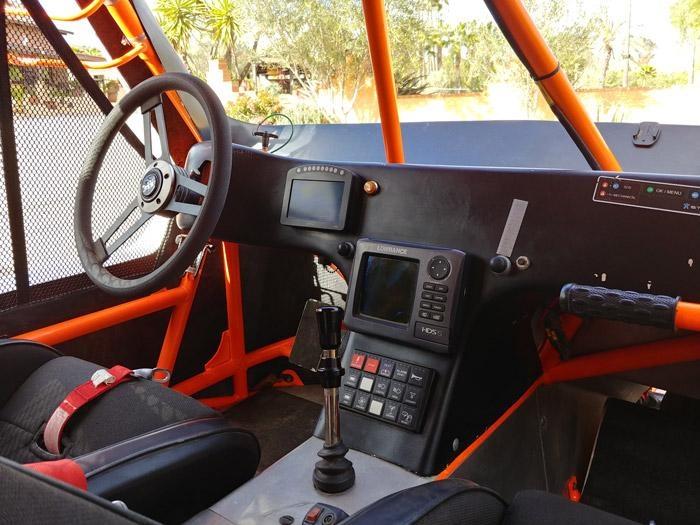 Do The Wide Open Baja Cars Have GoPro Mounts?
No. Some of the cars may have sticky mounts leftover from previous customers but in general they do not have mounts for GoPro action cameras built in. Additionally, the body panels are not very good for suction mounts and our experience with 3M sticky mounts was variable. The best solution is to mount the camera with a pole clamp and/or use zip ties to anchor it and reduce vibration. There is a LOT of vibration and constant movement. As a result, the quality of video and stills from the GoPro Hero3 were almost unusable where as the output from the GoPro Hero4 was very good due to it's internal stabilization ability. Since you are already investing into a once in a lifetime trip though, you might want to double down and get a GoPro Hero5
or Hero6
(affiliate links) though for the best stabilization quality possible.
Can I Bring My Backpack in the Car?
Your suitcases will be traveling in the support vehicle and will NOT be accessible except at night. However, each car has a "frunk" that is big enough for two moderately sized backpacks. Wide Open Baja provides each customer with a very nice "bug out bag" that you need to use to carry any essentials should something happen and they need to send you directly back home. This could be that you were a jack ass and they no longer want you on the trip or it could be something more critical. Either way, this is your bag to carry anything you might need, including: medicine, snacks, camera, phone (there's no reception but if you want to take photos it's better than your DSLR), gloves, change of underwear etc.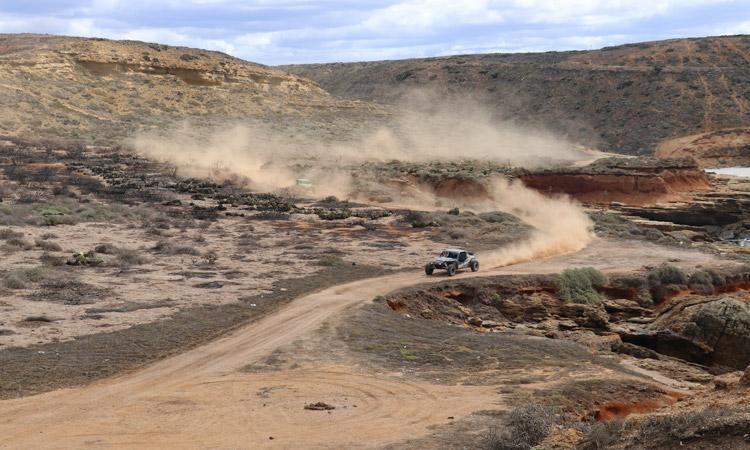 Our Four-Day Baja Driving Experience with Wide Open Baja
Our journey began in San Diego where our guide James met us and the other guys on our trip and we drove 2 hours south to Ensenada, Mexico with a quick lunch stop south of Rosarito. We then headed straight for the Horsepower Ranch in Ensenada where we'd get introduced to our cars and show our comfort level to our guides.
This test-out period is as important for the guests learning how to handle the cars as it is the guides getting a better understanding for what each guest's abilities, temperament, and experience. While not stated as such, this time spent flying around the course will set the tone for the next several days. So, if you aren't comfortable - make sure to tell your guide. He will also be watching to make sure you are driving safely and not being a hot shot that could put lives in danger. There are no guardrails where you're going - but there are lots of sharp drops, large rocks, and farm animals, so safety is critical.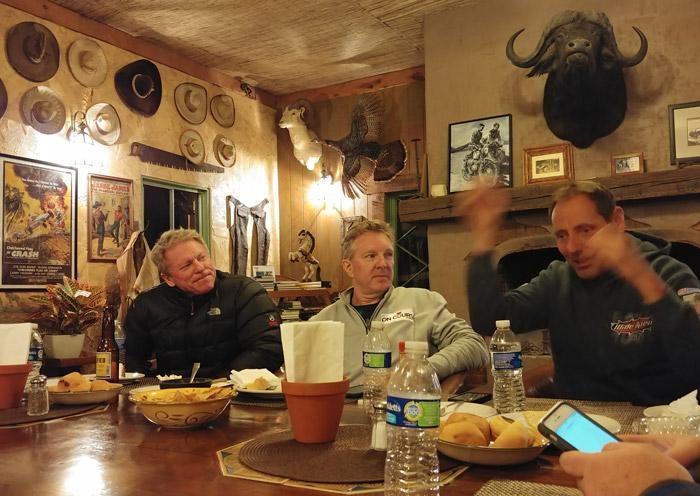 Horsepower Ranch, Ensenada
After our driver training session, it was time to clean up and get ready for dinner. Accomodations here at Horsepower Ranch are the nicesest on trip and it's quite an experience to see the cars right outside the window. After washing up, we went to what could only be described as the "Great Hall". In this giant room decorated with Baja racing memorabelia we had a chance to enjoy some guacamole and chips while drinking Mexican beers and talking with our new friends before heading to dinner.
Horsepower Ranch is the starting point for multiple different Wide Open Baja adventures including one, two, and three-day trips. The guests we met here ranged from a group of guys from Missouri who arived by private jet and helicopter, two different father and son guys getaway groups and the pair of guys from Canada who would be joining our trip.
After a delicious but rustic dinner followed by stories about previous trips, Baja racing tales, and more - it was time to head to bed since our call time in the morning was 8 am for breakfast and then heading out.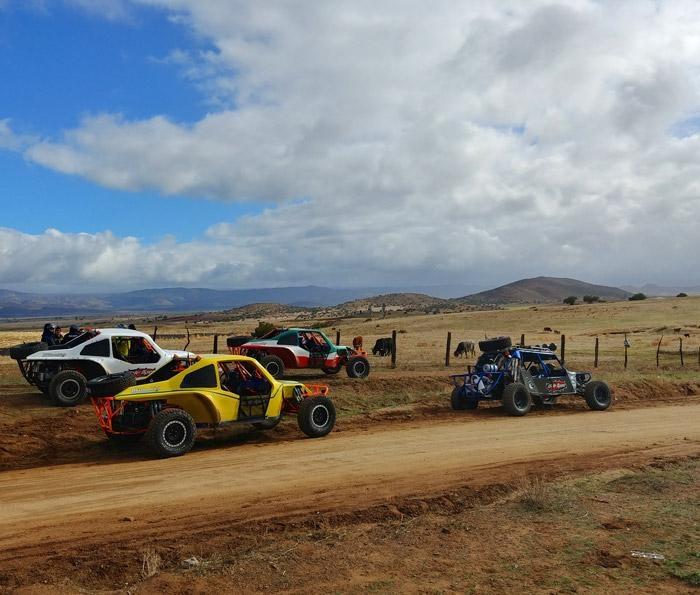 Driving from Ensenada to San Filipe
On our first day, we started in a light rain that we escaped mid-way through the day as we threaded our way through ranches. After an amazing "Safari Lunch" cooked up by the guys from Wide Open Baja, we said farewell to the other two groups and continued East ... out of the mountains and down into the desert leading to San Filipe and the Sea of Cortez.
Unfortunately, as soon as we decended from the mountains we traded rain for sand storms as we crossed a dry lake bed at nearly 80 mph and then passed through epic sandy whoops that nearly at the car a few times. In fact, one whoop did take a bite out of the car causing the tire to come off the bead. Luckily, the guys in the chase car were able to change the tire for us in the sand storm and we were back in action again.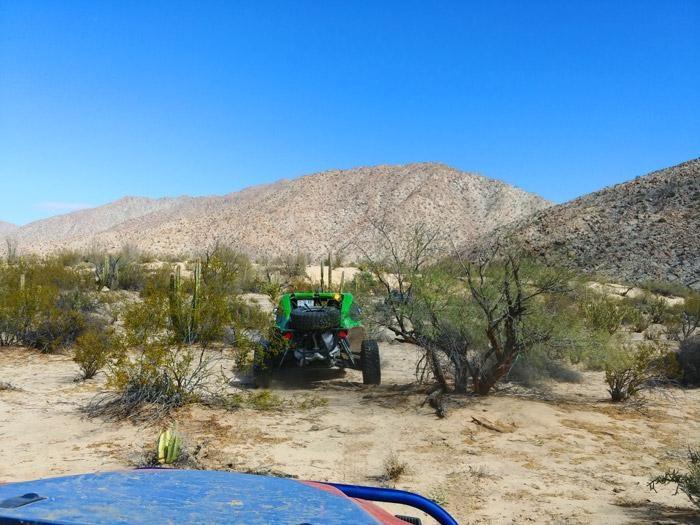 Driving from San Filipe to Mike's Sky Rancho
Our drive on Day three started in the sand dunes by the Sea of Cortez and continued through the cactus-filled sandy washes leading to the foothills.
After a fantastic lunch, it was time to head up into the mountains surrounding Mike's Sky Rancho. Since we had "extra time" our guide, James decided to give us a taste of just what these cars could do in terms of mountain trails.

Almost all of our trip to this point was flat or mild incline - but no longer. This trail really showed off how amzingly capible the Baja challenge cars we were driving could be. These are not 4WD they are infact rear-wheel-drive - yet the car zoomed up and down trails that would have challenged a Jeep Wrangler (and certainly at the speed we were going). This trail above was particularly interesting because normal off-road logic said to us that we should go around the rock in the path ... but we kept stalling out. The trick we learned though was that instead of going AROUND ... these cars are designed to go OVER and THROUGH obstacles!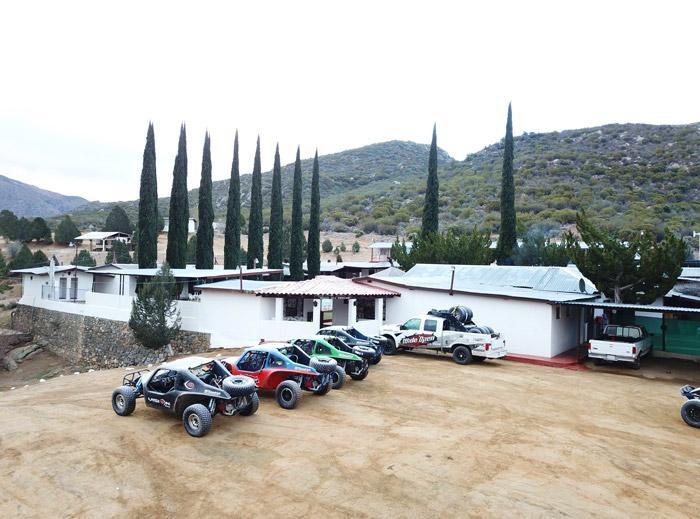 Mike's Sky Rancho
With the sun setting and the temperatures dropping, it was time to head to our stop for the night.
Mike's Sky Rancho is one of the most famous spots in Baja California. It's a stop off for people racing as well as those like us that are just enjoying the amazing terrain. While we had the entire resort to ourselves the night we were there, I'm told it is booked solid nearly every weekend. The resort itself is completely off the grid and there are no door locks or light switches even. Power comes on after dark in the evenings and then goes off around 9 pm as a sort of defacto curfew and then back on in the morning to remind you to wake up and head down to breakfast.
Driving from Mike's Sky Rancho to Ensenada
The next morning it was time for our last day of driving and so we set out through the icy streams and down amazing mountain roads. These mountain roads are some of the most dangerous trails that I think I've ever experienced and one extra sandy turn taken too fast could result in you plummetting hundreds of feet down into the valley below. Needless to say, there are no guardrails here - but there were animals, on-coming trucks, and even bicycles to avoid.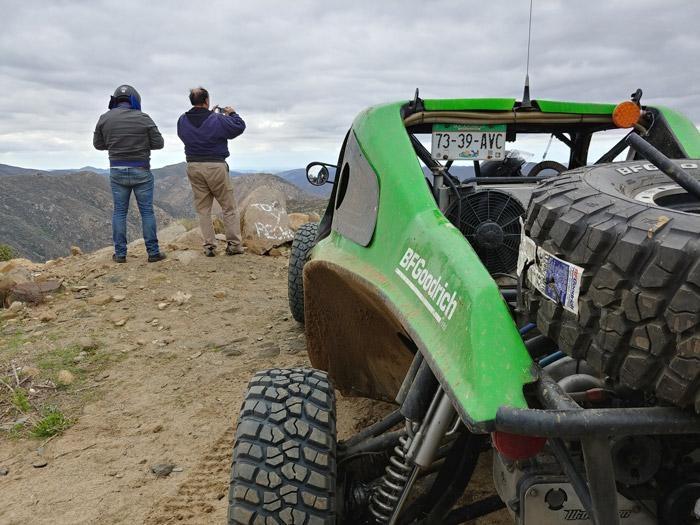 Somehow, we made it safely down out of the mountains into the farms and ranches along the coast!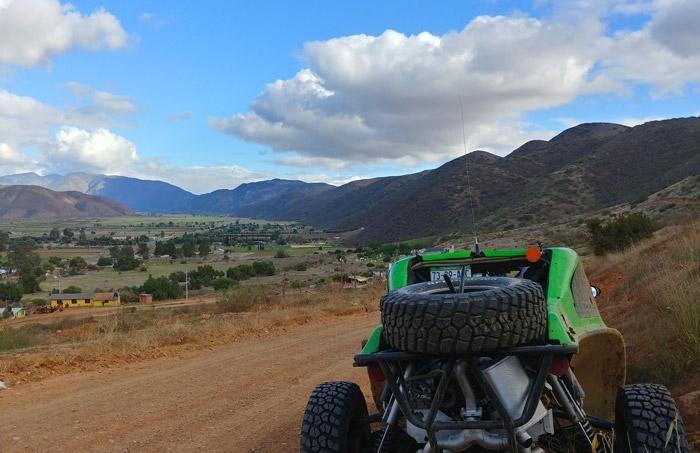 This journey up the coast and back to Ensenada was probably the most scenic of the whole trip - or maybe it was simply that I could focus on the landscape more.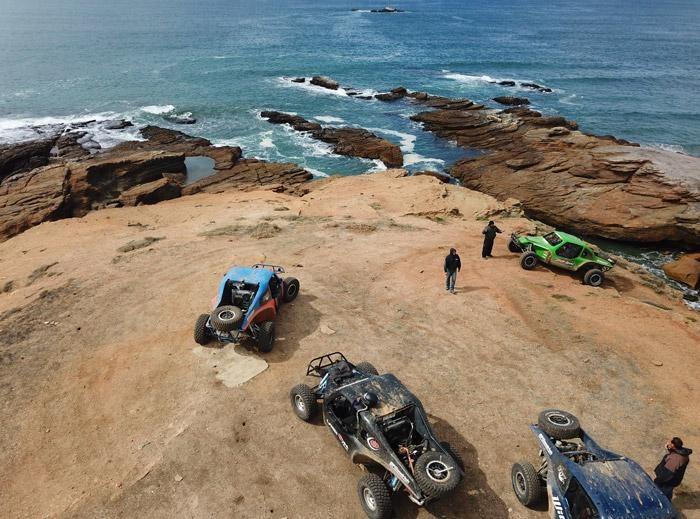 As we traveled up the coast, we passed by waves crashing on the beaches, vinyards, and small villages before ending back in the "big city" of Ensenada where we transfered to our shuttle back to San Diego.
Wide Open Baja is an absolutely amazing experiene for anyone who loves racing or simply loves off road driving and wants to explore a new part of the world in a way few others will ever be able to do.