The words "pet friendly" seems to mean a lot of different things to different people in the resort industry. At the Park Hyatt Aviara is that they mean that dogs are welcome guests - like any other part of your family. This is our second time visiting and on both times all three of us were received warmly and with a sense that they were genuinely happy to see Heather, Niki and I walking through the lobby. This is a special feeling since it can be difficult to spend time together away from home without worrying about someone taking care of her.
The Park Hyatt Aviara is located in Carlsbad, California about 30 minutes north of San Diegeo and while it isn't on the beach the water is a quick drive to the surf as well as Carlsbad Lagoon. The resort itself though has a fabulous golf course that hosts tournaments including the LPGA Kia Classic and has been rated the #1 golf resort in San Diego by readers of Conde Nast Traveler.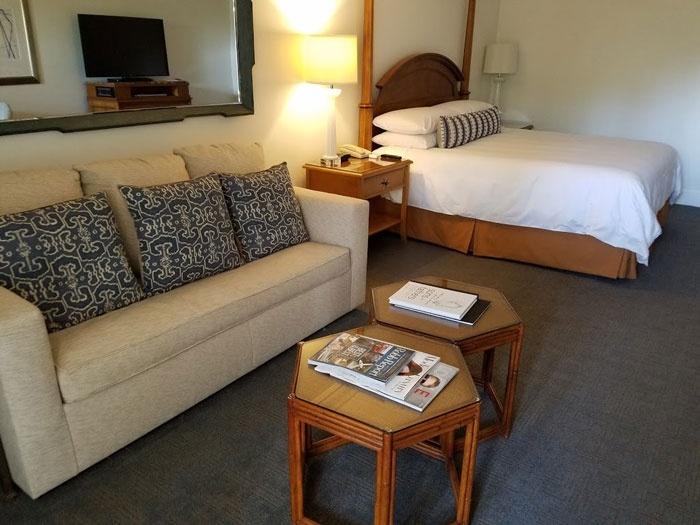 The room is spacious and includes a large bathroom with both shower and whirlpool tub but the key feature that I love here is that the first floor rooms walk out onto your private patio and then to the lawn. With strategically placed pet waste receptacles, this makes early morning and late night rituals so much easier than staggering through the hallway hoping that Niki can make it to the exit. This placement is not always reserved for dogs, so I would recommend you make this request when booking the room and ask again at check in.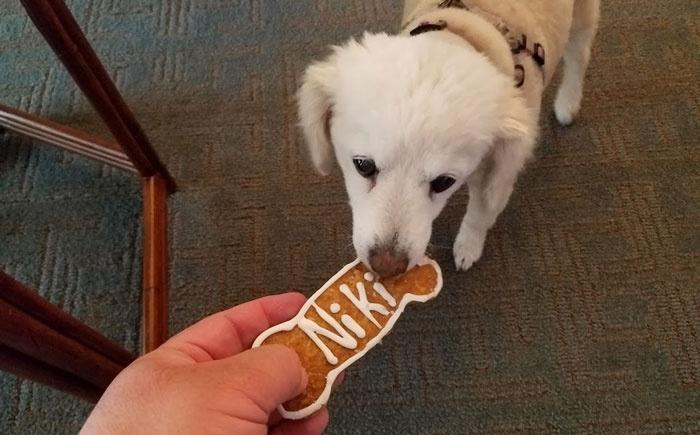 Guests with pets can also request a dog welcome kit that includes bowls and a bed, so you won't have to bring your own if you don't want to. While this trip was paid by Fiat for the launch of their new Fiat 124, the folks at their PR team sent us a bottle of wine and macrons to enjoy. For Niki they sent her a cookie bone with her name on it. This is what being dog friendly is all about!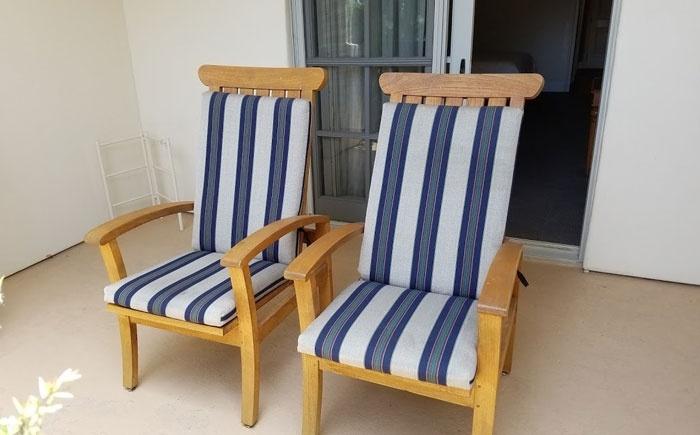 With Niki taken care of and relaxing inside we were able to sit on the porch and relax a bit after taking a walk around the resort grounds.
Food is something special here and you'll find fantastic plating and contemporary cuisine in the main hotel. However, make an effort to visit the Argyle Steakhouse in the clubhouse for fantastic steaks and seafood. Seriously, one of the best steaks I've had anywhere and the local Carlsbad mussels steamed with craft beer are delicious!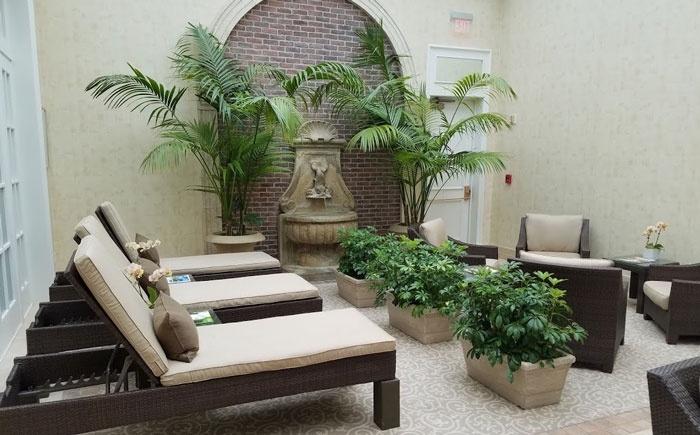 One of the highlights of any romantic weekend should be a couples massage and time spent relaxing. So we did :)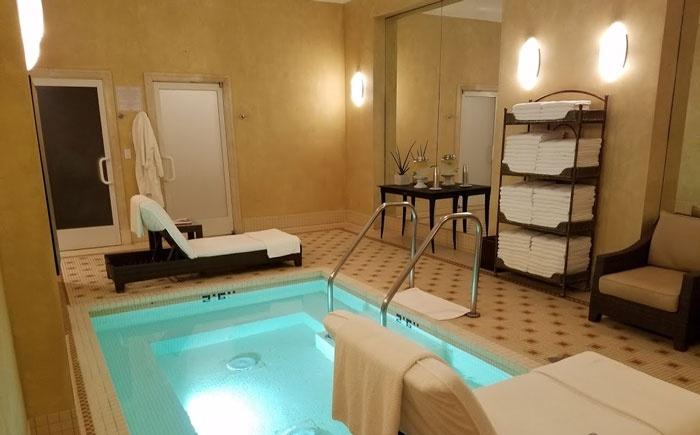 I was impressed that the men's locker room was well equipped with the same amenities as the women's room. However, it wouldn't be such a romantic getaway if we just spent time soaking in our respective rooms so I didn't get to spend much time here. I do wish that more spas would have co-ed facilities where Heather and I could both relax in a sauna or hot tub.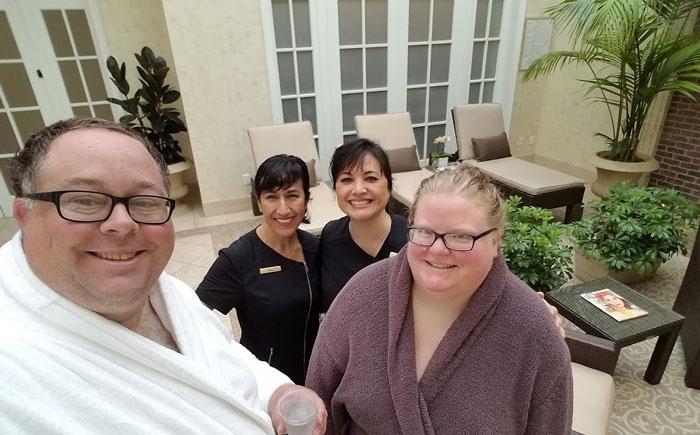 Our couples massage was wonderful and the staff took great care of both Heather and I before, during and after. This included a chia shot that I could barely down but I'm told it was good for me - so I gulped it down "for science!"
One of our fears when we leave Niki alone in the room is will she miss us and be crying when we leave. Apparently she felt comfortable enough here at the Park Hyatt Aviara that when we arived back in the room she was curled up in the bed relaxing. That says something about a resort since she can sense where she is welcome and feels at home just like we can.
Thank you Park Hyatt Aviara for the massages - they were fantastic!