You don't always need to travel somewhere far to have the perfect romantic getaway. Sometimes, you will find something great right in your backyard that is an experience you will remember for a lifetime. That's what happened for Heather and I last weekend when I got a last minute invitation to be Kia's guest at the Kia Classic in Carlsbad, California. While this happened to only be 30 minutes from home it was the perfect getaway and since the Park Hyatt Aviara is pet friendly it made things that much better!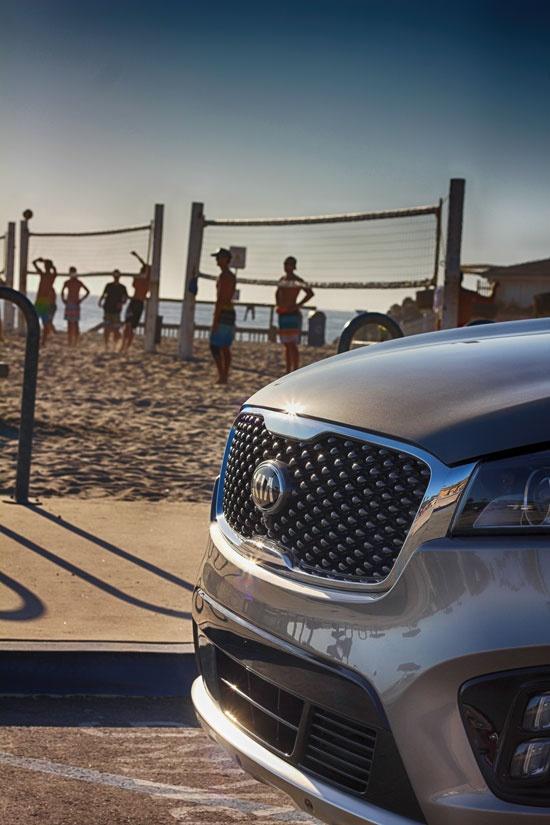 Along with the opportunity to stay at an incredible hotel and access to the VIP Skybox at the 18th hole, Kia sent over a fully-loaded Kia Sorento for us to test out and drive there.
As you know, a few weeks ago we drove it's cousin the K900 where we were introduced to a completely different level of luxury than I frankly would have expected from Kia. As I said earlier - I love Kia, but what I love about it is that it is a cheap, high-quality car company that makes fun vehicles like the Kia Soul that I am proud to say I am an owner of. However, the Sorento (like the K900) is in a completely different class of vehicle from the Soul.
It still retains the budget / value angle but it drives, handles, features, and just "feels" like a SUV that can compete with anything else on the market - and even those at a significantly higher sticker price.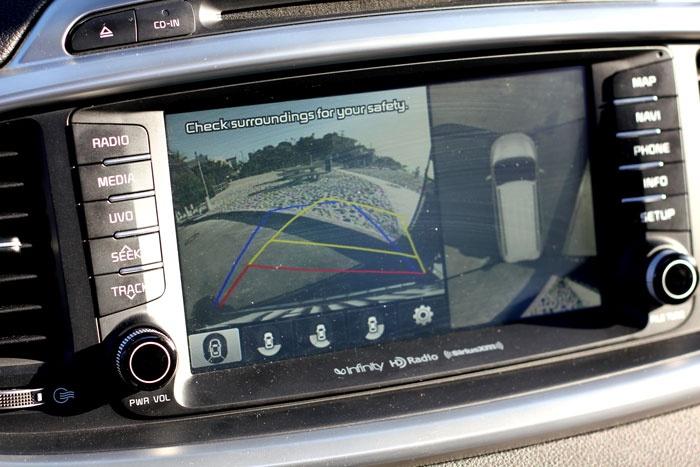 I continue to be impressed by the parking cameras that they have on the K900, Sedona, and Sorento (and likely other Kia models I haven't had a chance to drive yet). While it takes some time to get used to, I have found that I no longer look at the mirrors and instead rely on seeing what's actually out there and measuring distance based on the beep frequency as I get close to an object.
In the cramped parking spaces of our local urban grocery store and our loft it would be a challenge to park normally, but with this system it is a breeze.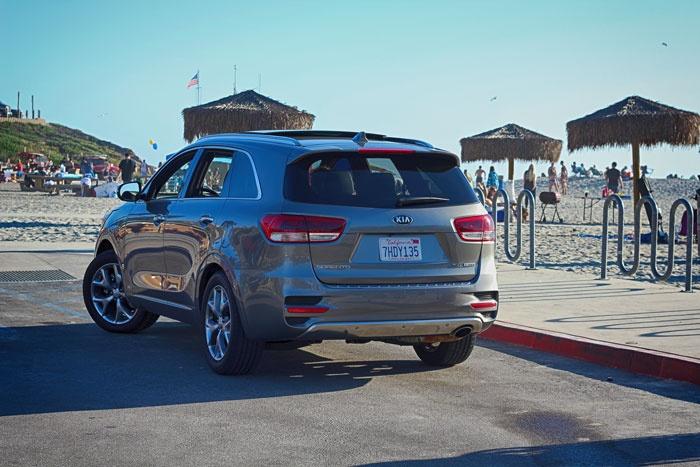 We decided to take the car for a drive up the coast and stop at some beaches, including Moonlight beach in Encinitas before joining Kia for dinner at Union Kitchen and Tap. While we certainly didn't need it on the highway during this trip, it is nice to know that the Sorento features an All-Wheel-Drive system for trips to the mountains. When that is paired with the 3.3-liter V6 the Sorento offers a 5,000-pound towing capacity, so you can take your snowmobiles, four-wheelers, or jet ski's with you on your next escape without thinking twice.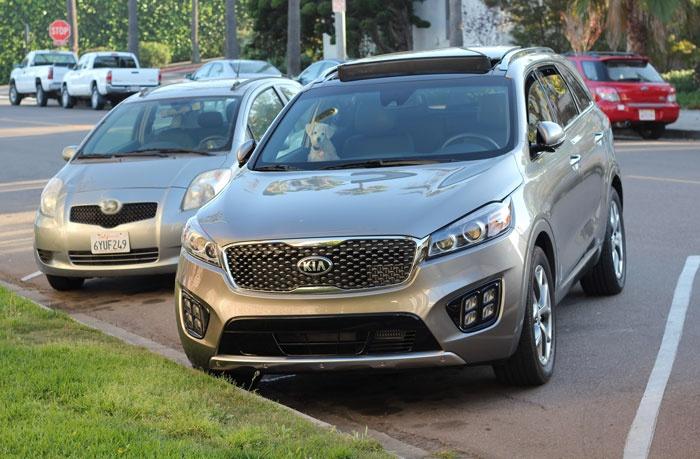 Unfortunately that meant that we needed to leave Niki in the car - but at least she could enjoy looking at the sky through the massive panoramic sunroof!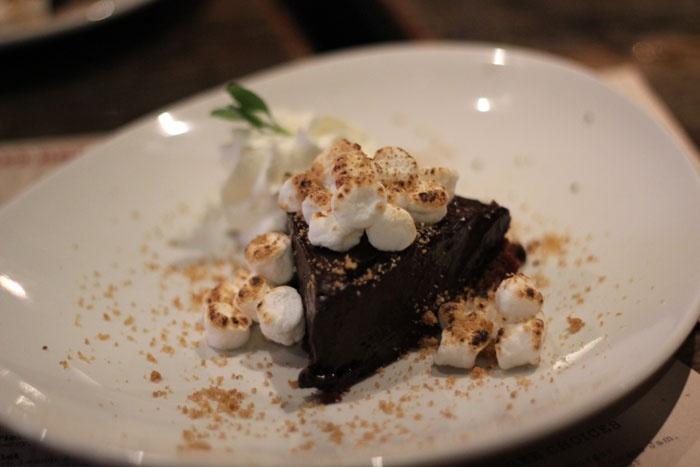 Dinner with Kia and some of our blogger friends was fantastic and while I wish I could share all of my food photos I'll just leave it at this one - the S'mores Pie. Needless to say, the rest of the dinner including flatbreads, salad, shrimp and grits (along with San Diego craft beer!) was amazing.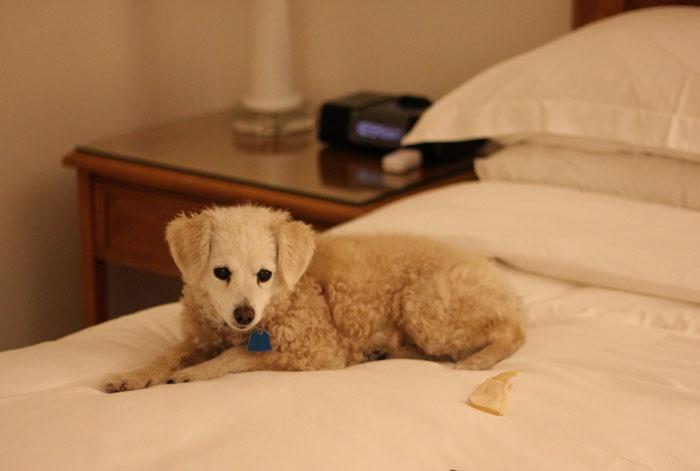 Back at the hotel, Niki quickly took over the bed, before grabbing some dinner herself!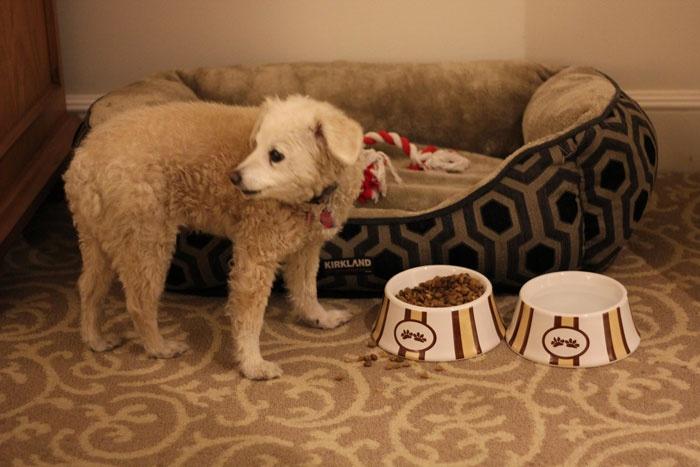 The Park Hyatt Aviara Resort - the host hotel for the Kia Classic is absolutely beautiful and helped to complete the "Perfect Getaway" since it was truly pet friendly - only a one-time, non-refundable $150 cleaning fee. That included bringing a pet bed and food bowls that you see above as well as putting us on a ground floor room with a walkout terrace so Niki could do her thing discretely in the morning / night before bed.
Compared to other hotels that claim to be pet friendly, we found this refreshing and would highly recommend this hotel to anyone looking to vacation in San Diego that wants to bring their dog. Furthermore, we found that the dog-friendly nature of the hotel extended to the staff as well who were super welcoming of Niki, treating her with the same excitement and service as they did the rest of us.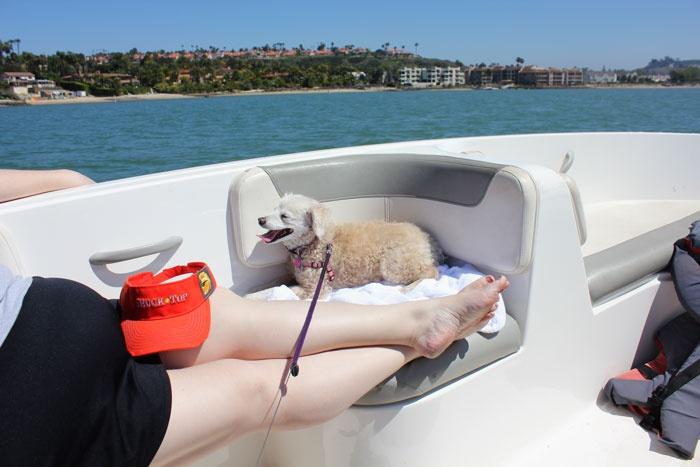 The next morning, Heather and I visited Carlsbad Lagoon to rent a boat and zoom around the lagoon before heading back to the golf course to watch some of the action before the final rounds on Sunday.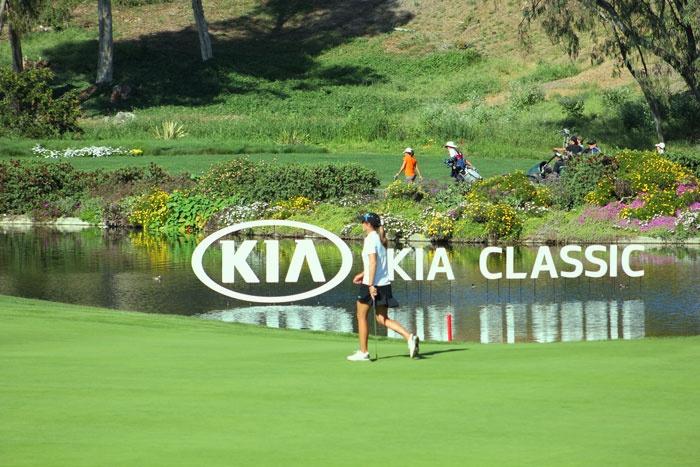 Compared to the VIP Skybox the next day, this was pretty relaxed, just hanging out at the hole watching as the golfer's passed by.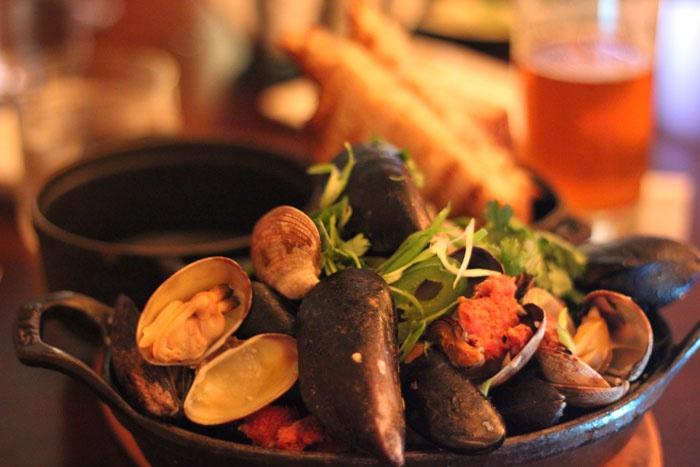 That night, we enjoyed one of the best dinners that I have had in a long while. Surprisingly Aviara's steakhouse, Argyle was not packed but that worked for us :)
The dinner menu is fairly typical of what you'd expect from a steakhouse with a few California touches such as Beer Steamed Carlsbad Mussels and Clams using a local beer from Mother Earth brewing. Not only were these local mussels and clams steamed in local San Diego craft beer - but they were also mixed with jalapeno slices and chunks of chorizo to make one of the most amazing dishes I have ever eaten.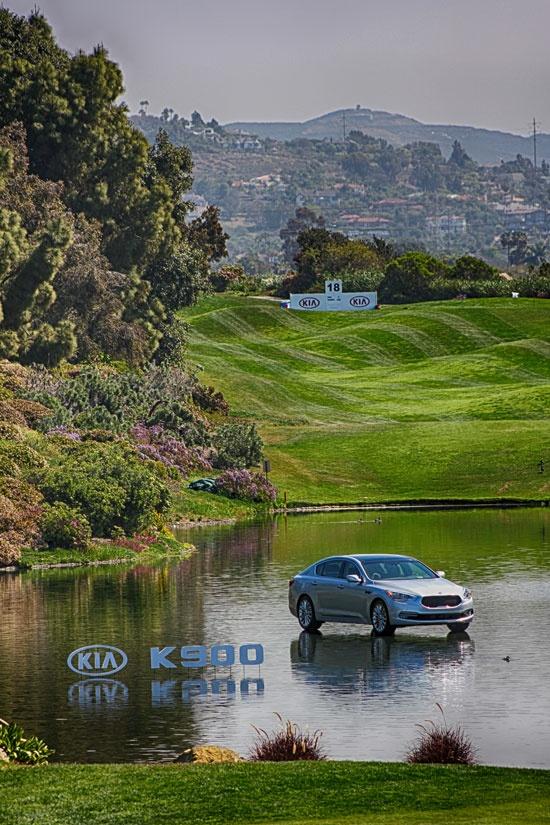 The next day, it was time for the main event! One of the coolest things we saw was the "Floating K900", which we learned was actually rolled out into the pond on a platform that was supporting the car just below the surface of the water.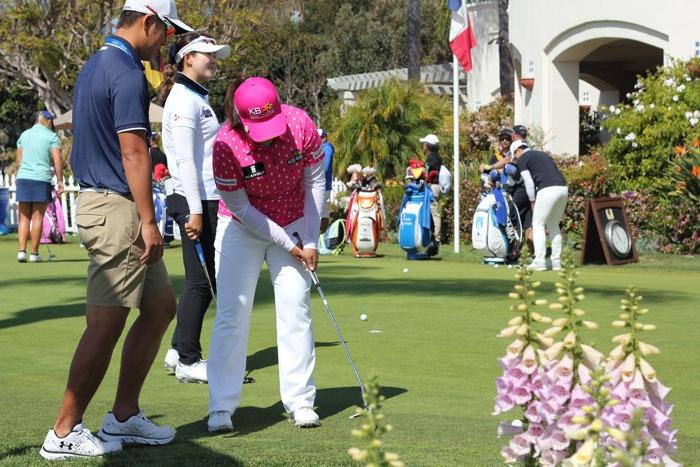 We also had a chance to watch some of the LPGA ladies practice their puts before heading off onto the course, including Inbee Park (above), who finished #5 in this year's 2015 Kia Classic.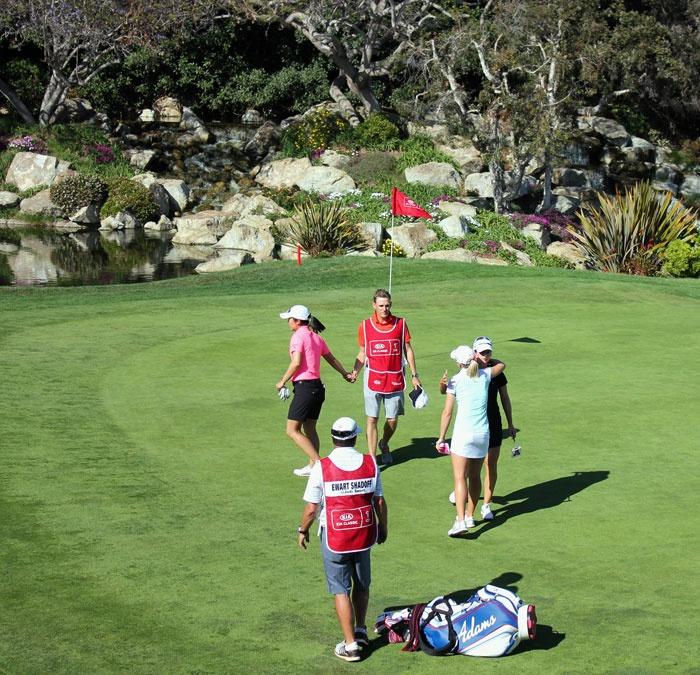 At the end of the day, this experience spoiled me for watching future matches as we were treated to a front row view of the action while enjoying an open bar and munching on filet mignon and delicious desserts.
One thing that was nice to see though is that it seemed that many of these ladies were friends and not just competitors. Since this was the final hole, it was not uncommon for them to hug and congratulate or console each other.
Overall, between the time we spent driving the 2016 Kia Sorento, the food, the hotel, the Kia Classic, and simply the time spent with Heather, this was "The Perfect Getaway" and I am very appreciative of Kia's hospitality.