Portland, Oregon is a city that I've wanted to visit for quite a while but just never seems to work out for a visit. However, the folks at River's Edge Hotel invited Heather and I to spend the night there on our way back home and so I figured that was kismet. While some destinations might prove to be a challenge to visit with Niki, Portland was a fantastic dog friendly getaway with great food and friendly people. In fact, my only regret is that we couldn't stay in Portland longer.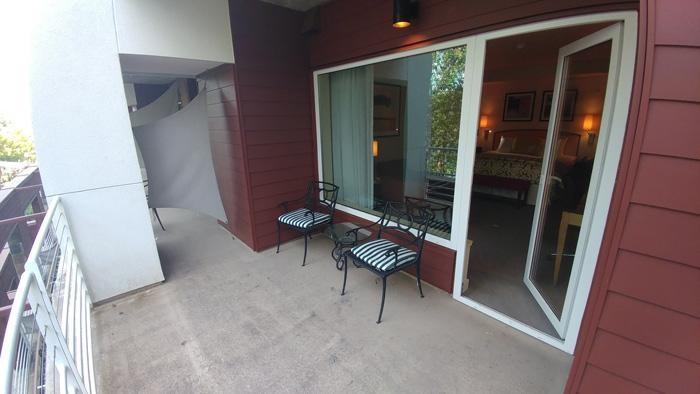 River's Edge Hotel provided us with a dog friendly King room with a huge balcony overlooking the river and it was absolutely beautiful. If you are looking for a quiet escape from the hustle and bustle, this is absolutely a good pick. While it is wrapped in trees - so dense that even though the river is only a stone throw from the hotel, that you almost can't see it. This provides an intimate sense of warmth and comfort though that was nice. Additionally, there is a great walking path along the river here that is perfect for walking your dog.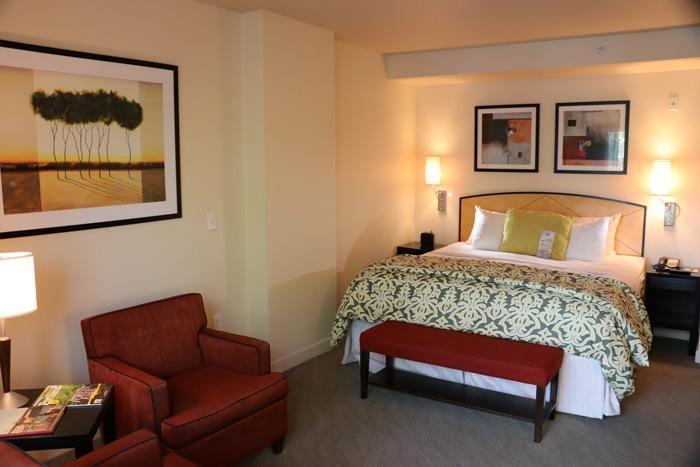 Inside the room, it felt very new and well maintained with nice colors. It was also very spacious and I loved the fact that in addition to the lamps flanking the bed, they also had small adjustable reading lights.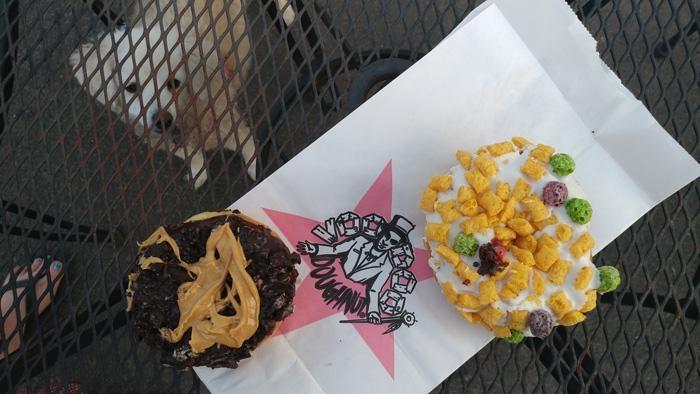 Exploring Portland Food Truck Pods
I was simply unprepared for the Portland food truck scene. I had sort of expected there to be a few on each corner but I didn't quite understand the concept of a "pod". In San Diego, like many cities you have parks where there might be a food truck or two that show up for a few hours. In Portland though, in addadition to fully mobile trucks they also have pods with several food trucks that are often semi-permanent. We visited three of the top food pods in Portland. At night, we checked out two food cart pods: Cartopia which featured everything from a fry cart to Chicken and Guns and it was still hopping even late at night as well as Cartlandia - one of Portland's "Super Pods" that features more than 30 different carts including Voodoo Doughnut!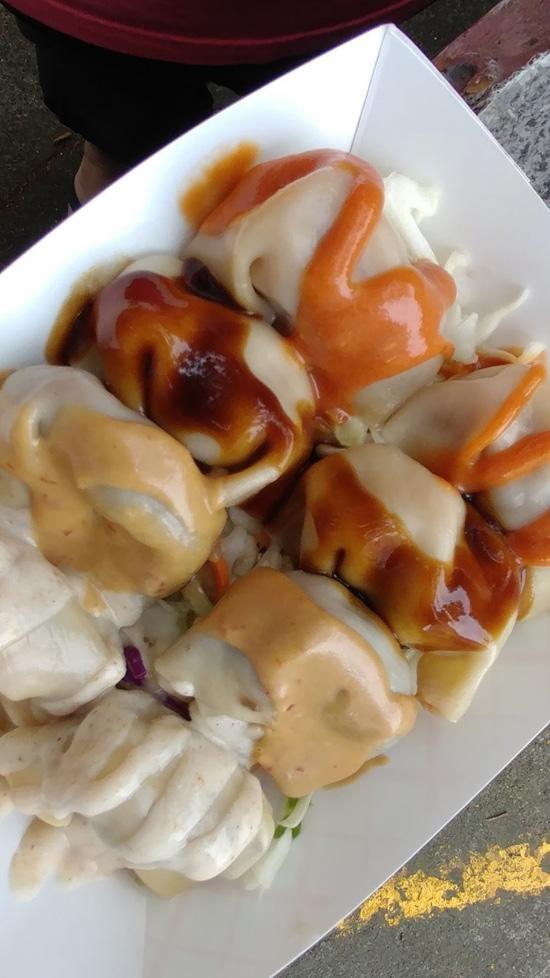 Then the next morning we visited the Alder Street Food Cart Pod, which is one of downtown Portland's largest. There we had an amazing brunch while quite literally eating around the world from Indian curry to Japanese Takoyaki to amazing dumplings from the Dump Truck. Of course, there was also food from the Middle East, Poland, South America and more.
Heather and I are generally quite adventurous when it comes to exploring new foods and so this was a perfect way to try a bunch of new things without feeling like you are stuck on just one menu. Simply order one thing at each place that interests you as you walk around the pod. Unlike what I find in San Diego and other cities. these foods tended to be more focused on international cuisine instead of being "gourmet food trucks". Not only did this mean that there was plenty of unique options to explore, but they were very fairly priced too.
Visit a Dog Friendly Portland Brewery
Oregon is a brewing powerhouse and virtually all of the breweries in Portland are dog friendly. However, if you have to pick just one, we recomend Lucky Labrador Brewing Company to keep with the dog friendly theme! They have several locations in Portland throughout the city but their Beer Hall at 1945 NW Quimby St is especially good for bringing a dog with you.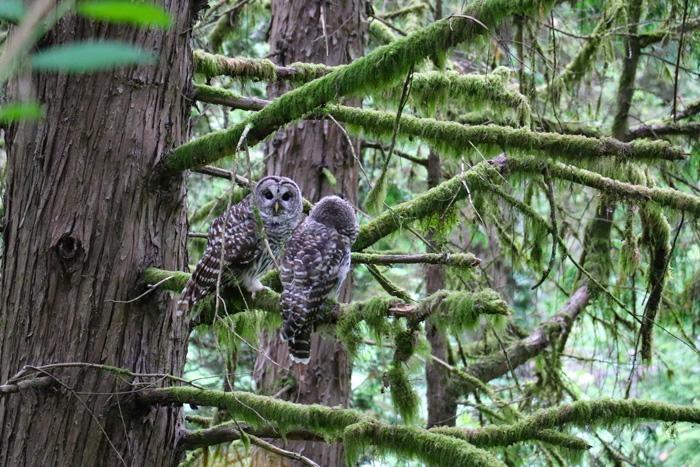 Take a Walk Through Portland's Hoyt Arboretum
When you think about visiting a city, rarely do you consider that there might be an arboretum just minutes from downtown, but this is Portland. The Hoyt Arboretum was founded in 1928 and includes 190 acres with 12 miles of hiking trails.
This is the perfect place to burn off some of those calories from the food trucks while exploring nature. The trees here are simply amazing and photos simply don't do it justice.