To many people, the desert is an inhospitable wasteland but to me it is an open canvas just waiting to be explored. Lucky for me, this romantic ideal is shared by others as well! For many years, vacationers have made the journey to the desert so they can bake in the hot dry sun and relax in the pool, play golf, and generally escape reality for a few days. With La Casa Del Zorro, Heather and I had the chance to spend four nights at the resort with the first two being just us (and Niki Belle) in one of their casitas with a private pool.
At night, La Casa Del Zorro comes alive with star-like lights projected onto the palm trees, a fire pit, semi-private sitting areas, and plenty of footpaths throughout the property where you can take an evening walk with that special person. However, no matter how nice a resort is, it is even nicer being able to have your own private space to be together in without any interruptions.
Typically when you hear "private casita" and especially one with a private pool it means an expensive trip south of the border or a REALLY expensive resort that is two chic to even consider inviting someone like me to check it out. Luckily, at La Casa Del Zorro - neither of those was true. Instead, what we found was a fantastic alternative to renting a private house that was perfect for a couple looking to escape for a few days.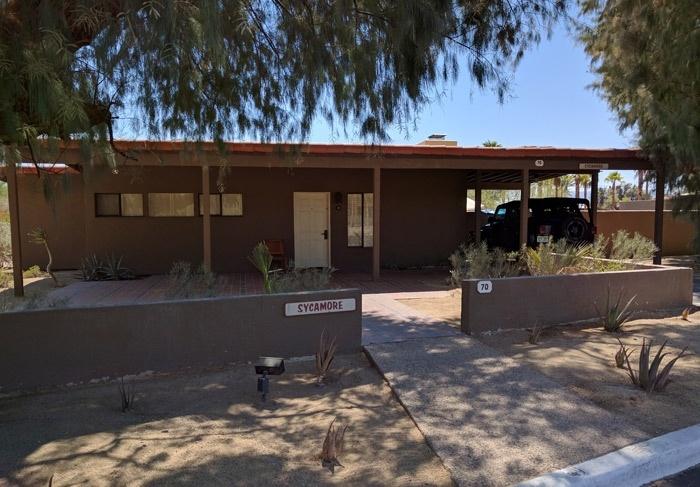 La Casa Del Zorro has 19 private rustic casitas spread across their grounds with various sized rooms, pools, and decorations. We stayed in Casita 70 "Sycamore", which is a two bedroom unit with a private pool that was located very close to the main building, the spa, and the stargazing theater. One of the interesting things to consider when visiting La Casa Del Zorro is that each of the casitas appears to be unique. As such, make sure to verify any details that might be important to you when making the reservation.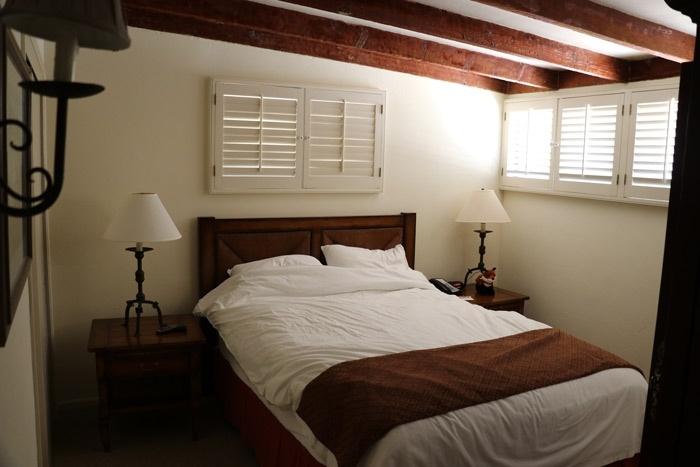 For instance, our casita was presented as a two bedroom property with one king bed and one queen. Neither of them was a king though. Had we paid full price instead of our significantly reduced "media rate", this would have been a major issue for us. When we asked the front desk person, he simply responded that he was told that one of the bedrooms was a king. As you can see - that simply isn't accurate.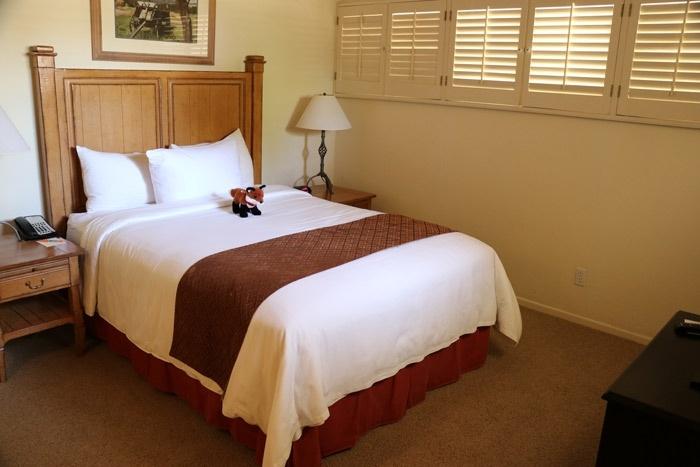 Despite this, we still slept well and the beds were very comfortable though the casita is more "rustic" than I was expecting. As you will see in my post about the "Deluxe Guest Rooms", there is a significant difference in accommodations available here. Initially that was something I looked at as a negative but honestly diversity is a good thing and you can pick and chose what's important to you. Heather and I absolutely loved having a private pool with nobody else near us looking in so we could take a late night dip after stargazing.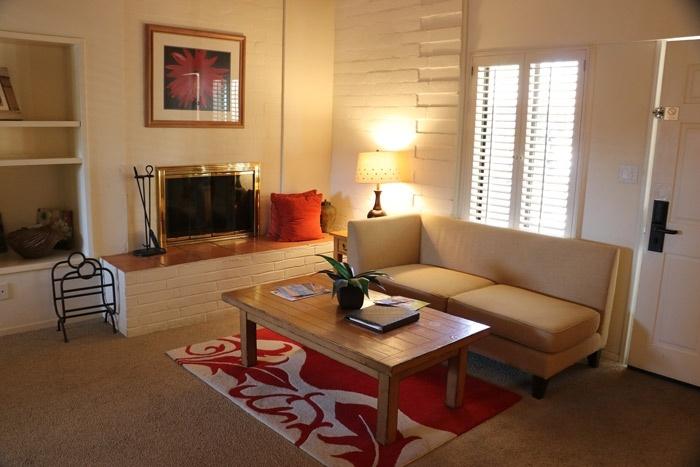 The private casita featured a living room and dining room with wet bar and small refrigerator. For obvious reasons, we didn't test out the fireplace but during the winter months when nighttime temperatures can get into the 30's that fireplace would be a great addition to the romantic escape.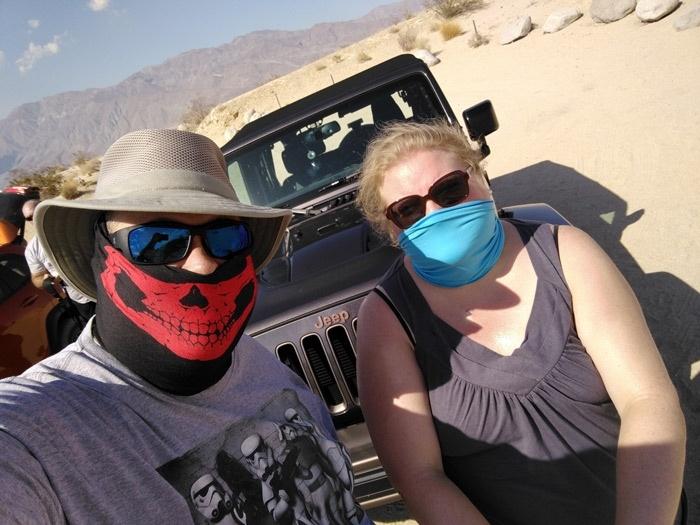 During the day, we set out to explore the various trails in the Anza Borrego State Park with a Wrangler Unlimited provided by Jeep's PR team. We were pleasantly surprised by the variety of "easy" trails that were still fun and exciting, though make sure to bring plenty of water and masks because there can be a lot of dust out there and we found temperatures consistently exceeding 110 degrees! Two of our favorites were Split Mountain and Font's Point where you get a spectacular view of the Borrego Badlands.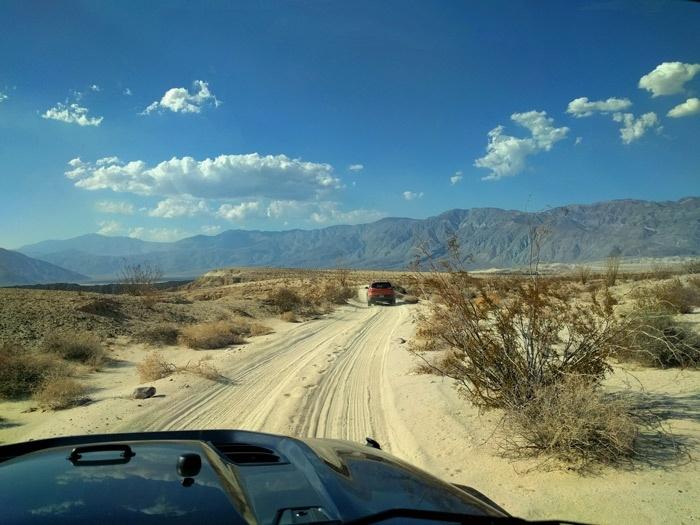 If your plan is to explore the desert while visiting La Casa Del Zorro then your first stop should be the Visitor Center. The staff there was incredibly helpful offering tips to stay safe as well as excellent advice on trails to explore. During the non-summer months, there is a huge amount of terrain to explore on foot in addition to the off road trails that we tried. If you aren't lucky enough to have your own 4WD vehicle, you can also check out one of the excursion companies such as California Overland Desert Excursions or Borrego Jeep Photo Adventures. Even if you DO have your own 4X4, this might be a great opportunity to explore some trails that you can then come back to later.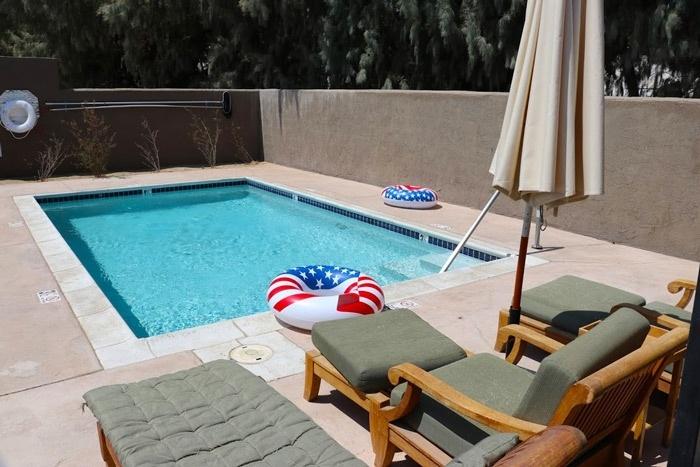 While the resort itself is fantastic, like I mentioned above there is quite a variety of options for accommodations. For us, there were two features that made this a great option. The first was the private pool. Having your own pool is a luxury that can not be understated. From taking a morning dip before breakfast to a swim to cool down after spending time on the trail and then doing some stargazing from our pool at night - this was something that makes this a great option for your romantic getaway. Plus, with two (and some casitas more) bedrooms it makes for a fun couples getaway with a friend.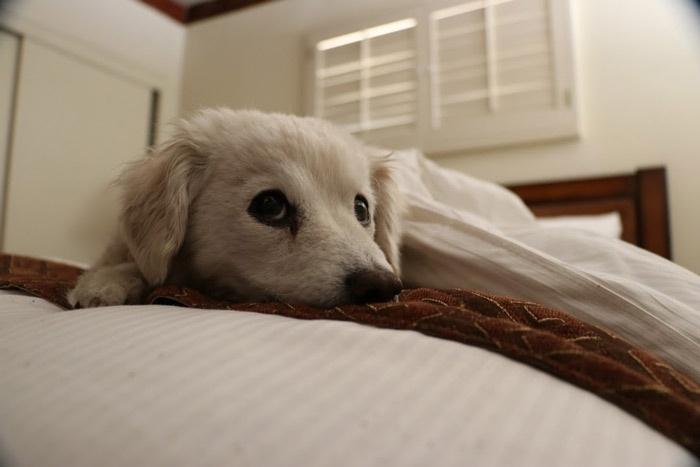 The second thing that we loved about the casitas were they (like other rooms at La Casa Del Zorro) are dog friendly. While there are other private properties that you can rent in nearby Palm Springs that have pools - many are not dog friendly and most are more expensive than this one too. Plus, honestly while there is "more to do" in Palm Springs, it's a much busier destination and not as conducive to just relaxing.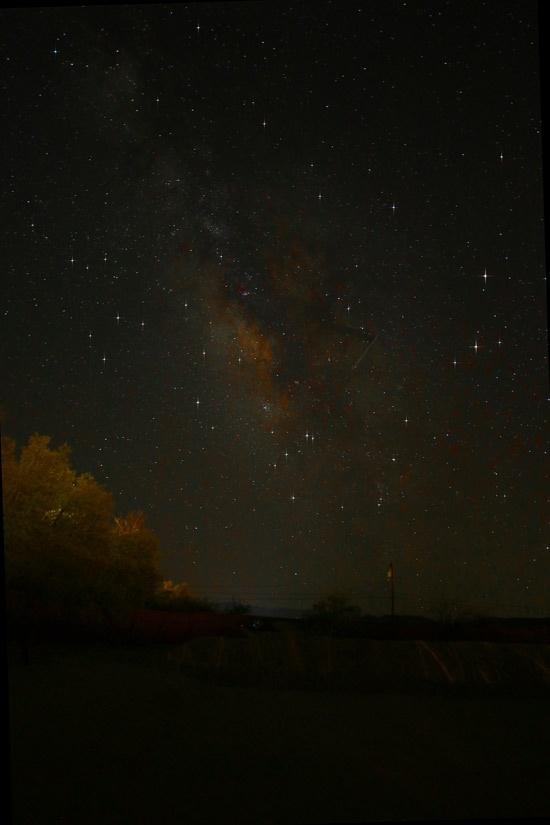 Another big advantage that Borrego Springs has over Palm Springs is that it is certified as a "Dark Skies Community". This doesn't mean that there is no light pollution, but simply that the community has made an effort to preserve the darkness by ensuring that lights point down and bright signage is eliminated. The result is that you don't have to even go off the resort to experience AMAZING stargazing like the photo above.
That was taking in the "Stargazing Theater", which is a reclaimed archery range with a high fence around it to eliminate even more light.
Make sure to ask for a telescope (additional fee) and you can explore the stars and planets together in a way that is simply impossible most other places.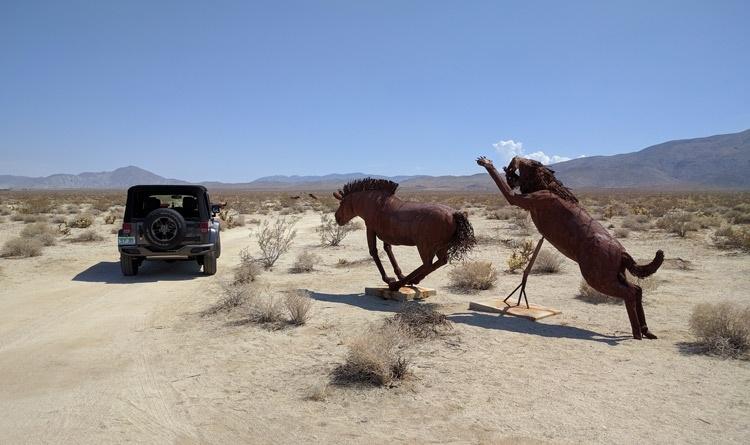 Finally, while in Borrego Springs, you should make sure to explore the statues scattered throughout Galleta Meadows where you will find over 100 sculptures of past and present animals found in the area. You'll also find some fanciful creatures such as a sea serpent and grape harvesters representing the local wineries.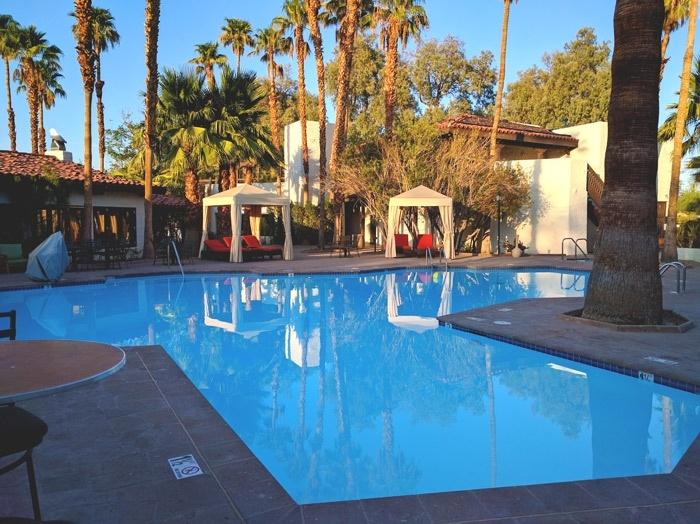 The bottom line here is that if you are looking for a romantic escape where you and trade your everyday routine for an extraordinary adventure then a private casita at La Casa Del Zorro is a great choice. If price is an issue or you don't need a private pool, their Deluxe Rooms and budget conscious Garden Rooms are a great alternative since there are numerous AMAZING pools spread across the 42 acre property and you'll get access to other resort facilities too such as the fitness center, tennis courts, and spa.