Compared to other parts of the country, Southern California doesn't really have a lot of great places to escape to on weekends. Truthfully there's amazing terrain all around us but really very few destinations that I can see wanting to escape to vs just doing day trips. While I've been to Palm Springs several times now, there's another answer that's even closer - Lake Arrowhead. It's quite literally a world apart and while it shares a similar elevation and crisp clean mountain air as Big Bear ... it's a completely different experience.
We were guests of Lake Arrowhead Resort and Spa recently and I was extremely impressed with the area and how close it is. Lake Arrowhead is only 2 hours from San Diego and 90 minutes from Los Angeles. At 5,174' elevation, it is quite literally above the clouds and smog line so it feels like you might be in Colorado or Idaho instead. The drive up the mountain offers amazing views of Southern California and watching the landscape transition from desert to pine forest in just a few minutes was pretty cool too. On summer days like when we visited, while it was 106 degrees near the base of the mountain the temperature was only 80 at the lake.
That in itself is a great reason to visit and escape the heat without spending all that money on air conditioning and ice packs to keep cool!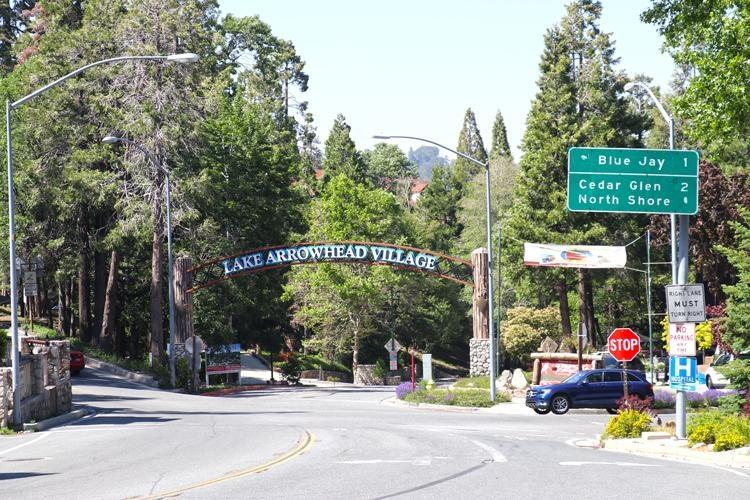 It made me wonder just why I hadn't been up there sooner. This destination has a lot to offer for a variety of different getaways including a romantic getaway, guys weekend adventure, as well as for families.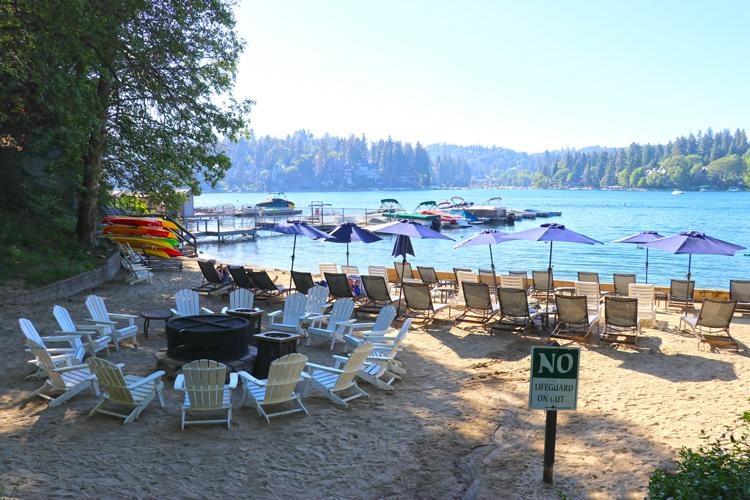 The resort itself is sort of spread across these vacation types as well and while I wish it would focus on one specific area, it sorta worked. For instance, the property is PERFECT for families - with a nice pool, private beach area, and water activities. However, the main restaurant on property, Bin 189 is decidedly upscale instead of more casual and family friendly. Though I did see families here enjoying their meals.
While there is a nice full-service spa with treatment rooms offering lake views it would be nice to have dedicated "adults only" areas. This would significantly increase the resort's value for a romantic getaway and allow couples to escape to some peace and quiet around the pool or beach. The same could be said for guys weekends and girls weekends too. However, the spa does offer that element of escape for women with various cocktail themed spa treatments. For instance, on Tuesdays's you can get a 50-minute Pineapple Rum Boddy Scrub for $89, served with a Mai Tai. Other days (Mon-Thurs) offer a drink along with your service from 12-6pm. That's a pretty cool idea but sadly there was no "Craft beer and a Sports Massage" for guys ... even though I know a lot of women who would enjoy that too!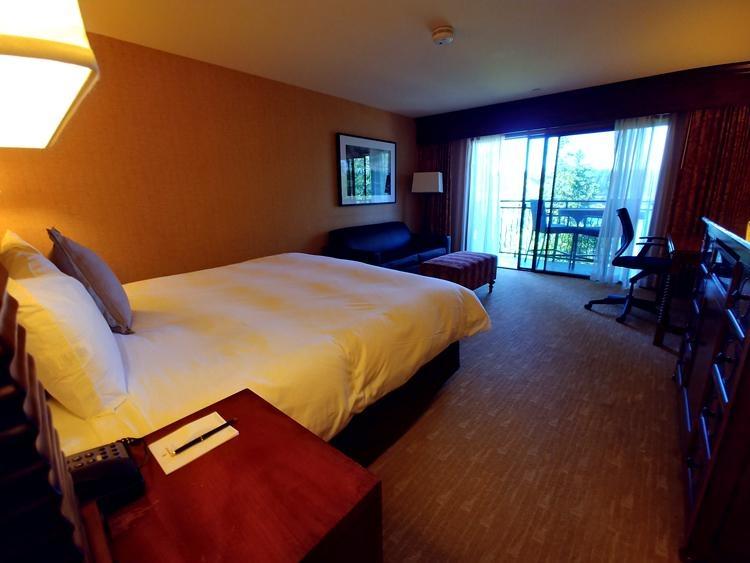 Our room on the third floor of the resort was fabulous and waking up each morning to blue skies, lake views, and the scent of pine trees was a refreshing change of pace. The room itself was of a pretty good size and the bed was comfortable and the internet speed was good as well.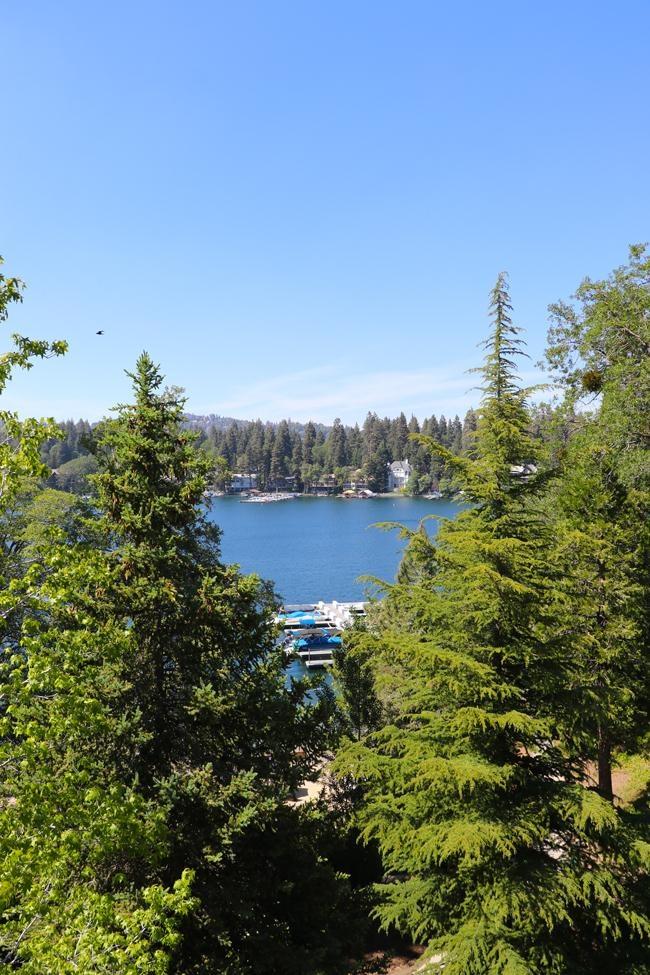 The view from our room was one of the most special things about Lake Arrowhead Resort. Unlike other lakes around the country, Lake Arrowhead is primarily residential with minimal commercial development. In fact, I believe Lake Arrowhead Resort is the only resort property located directly on the lake itself. The only other way to get views like this would be to purchase a home and those prices start in the millions of dollars if you can find a property for sale before it's sold through a private sale.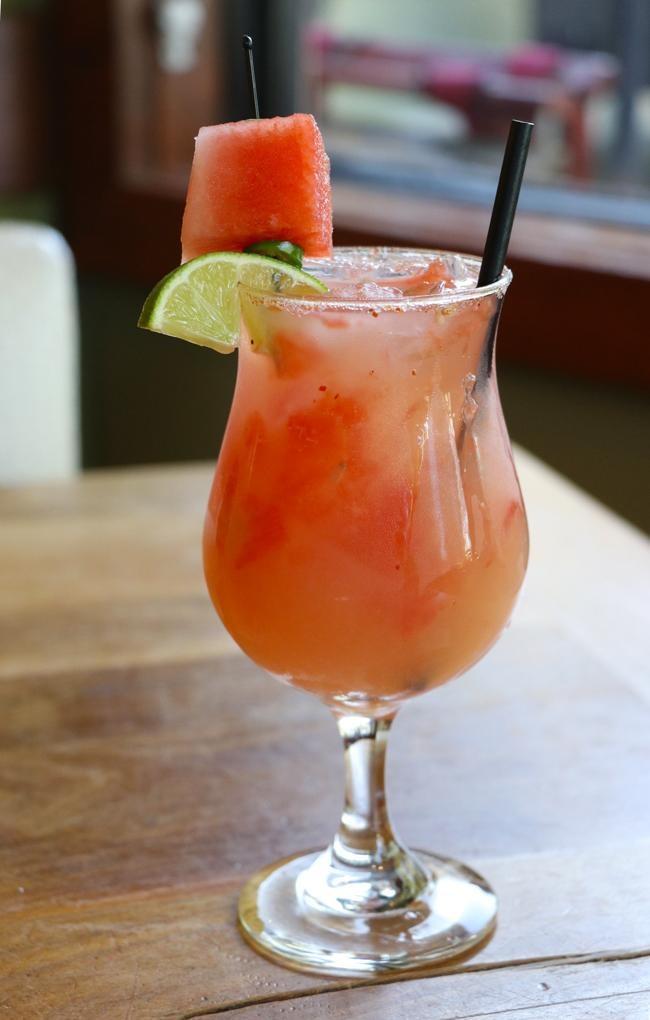 Another highlight of our stay at Lake Arrowhead Resort was the bar. Across multiple nights and different staff, the drinks were all very good and there was a sense of creativity and passion for innovation that I appreciated as well. For instance, this Spicy Watermelon Margarita was one of my favorites but they also had a delicious Prickly Pear Paloma made with prickly pear syrup.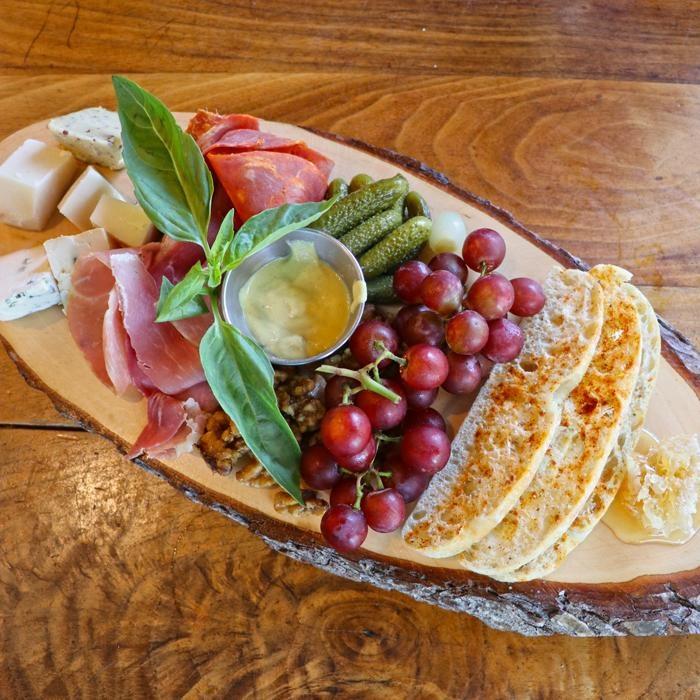 The bar is part of Bin 189 but also makes for a great place to hang out and watch a game on TV or relax after fishing, hiking, biking, or any of the other myriad of activities that you can enjoy near Lake Arrowhead.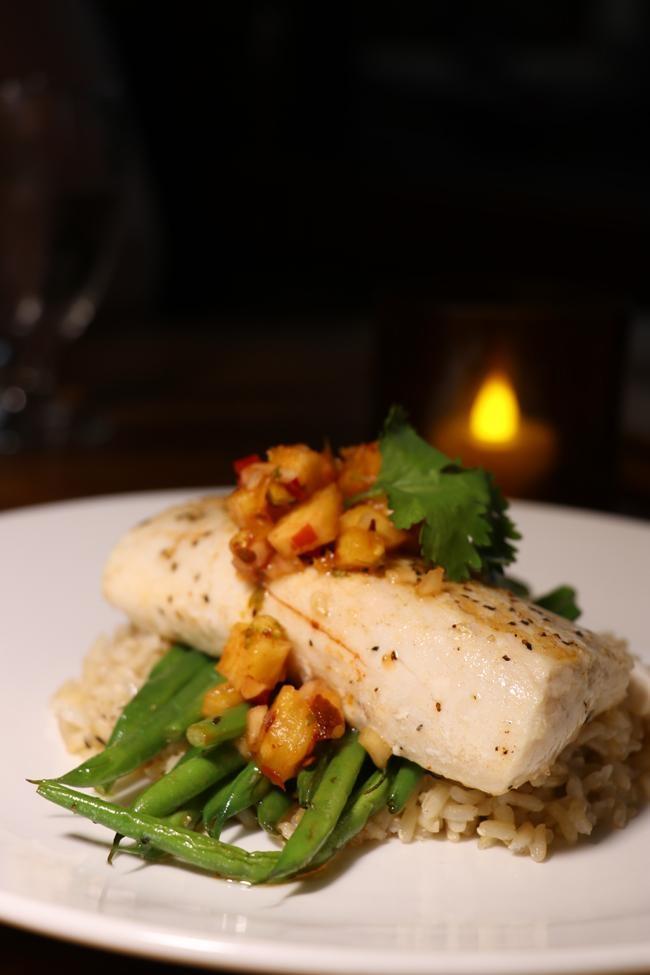 Dinner at Bin 189 was also good with this Mango Mahi Mahi and the Chicken Osso Buco that Heather ordered among our favorites tasted.
Lake Arrowhead Resort is a fantastic destination that we enjoyed exploring and can't wait to go back again. There's plenty of year-round activities but because of the position on the lake and the adjacent Lake Arrowhead Village (5 minute walk), the resort itself is a destination unto itself if you are looking to just hole up in the room and forget about the world back down at sea level!