Heather and I - like many couples a couple decades ago - spent our honeymoon at Sandals in Ocho Rios. In the years that followed, many other competitors opened various properties offering a similar concept throughout Jamaica and indeed across the Caribbean too. However, in my mind, there will be only one resort that draws my eye every time I see it's name pop up on a newsfeed and that is Sandals. This time it was because their new Swim-up Rondoval suites are simply one of the coolest concepts that I've ever seen at a resort.
At the time, the Dunn's River property was actually not owned by Sandal's, but rather leased from another owner. In 2009, Sandals decided not to renew the lease and a few years ago, the property that we had absolutely loved - Sandals Ocho Rios had merged into a mega resort by combining with neighboring properties. This bit of background history is important since following these two events I sort of lost interest in Sandals for a few years. The memories that we created were ours ... but the places we enjoyed were frankly no longer beckoning us to return to them again.
That isn't to say that Sandals doesn't have some fantastic other properties ... it does. We've enjoyed time at their Montego Bay resort as well.
However, today ... today I'm excited again to maybe return to Sandals in Ocho Rios.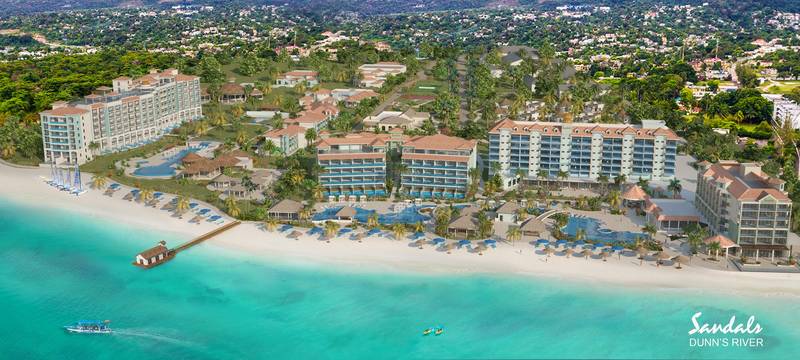 Sandals has purchased two properties next to each other, including the former - and now future - Sandals Dunn's River and is merging them together. While I'm not a huge fan of what they did with Sandals Ocho Rios resort, here the result is adding even more beach frontage and more ocean-view as well as beach-front rooms.
The best part however, is two suites that are simply jaw dropping.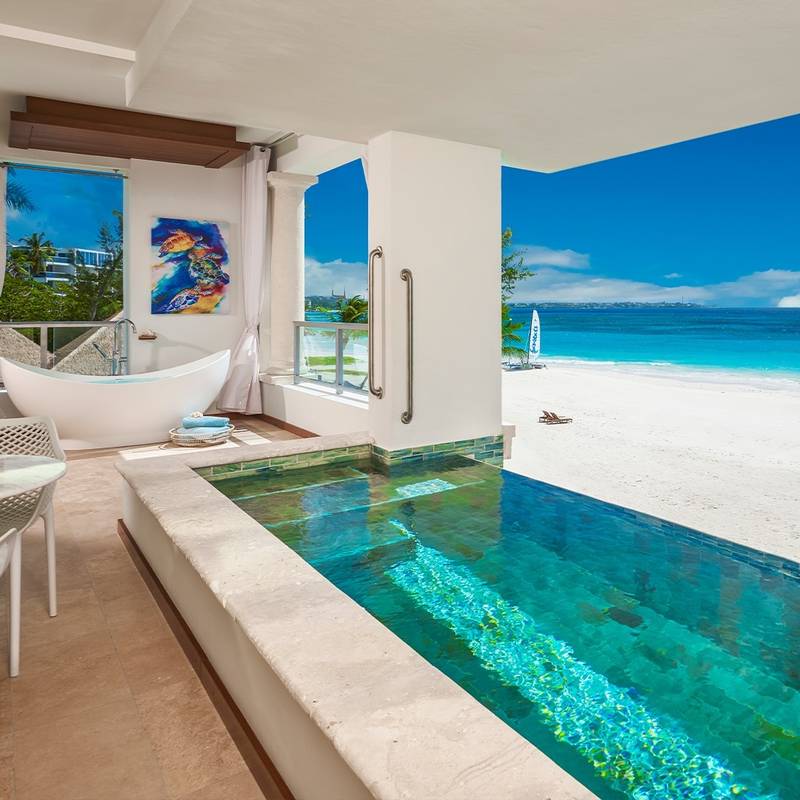 SkyPool Suites
To be fair, these suites exist already at some of their other properties but they are new here. Sandals Dunn's River will offer 48 of these suites featuring a private cantilevered, solar-heated plunge pool with an infinity edge. No, these aren't just on the ground level. These are stacked and function like a normal balcony but offering your own private pool to enjoy instead of having to share time and space with any other couples.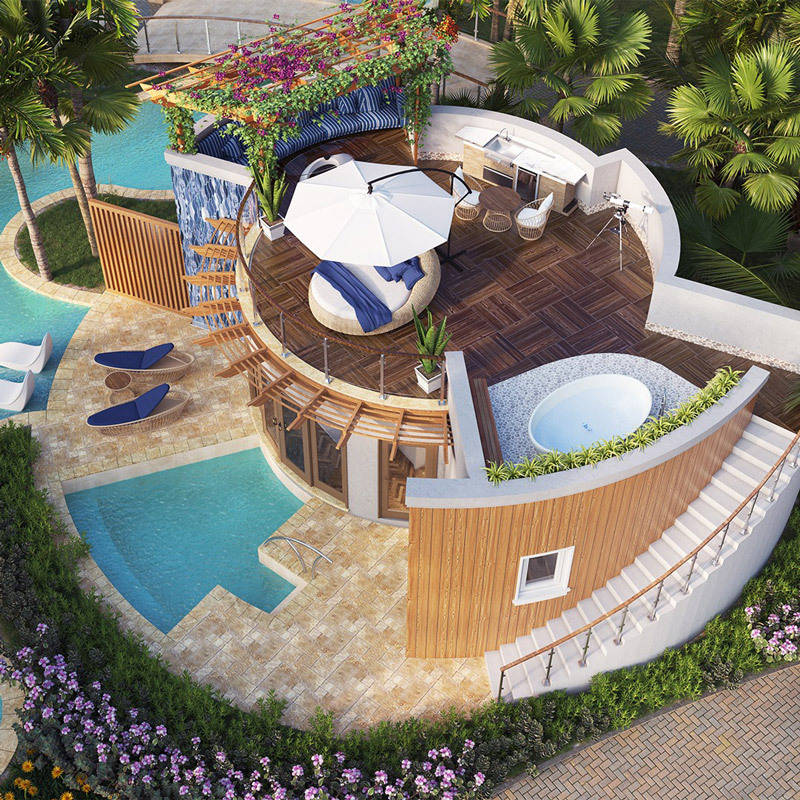 Rondoval Suites
Sandals has offered suites at some other properties with the same name, but most are simply very posh villas. Here though, not only will they have 12 swim-up Rondoval suites, but many of them will have a Rooftop Terrace complete with a telescope for stargazing.
Sandals expects phase 1 of their development plans to be completed in the fourth quarter of 2022 with phase 2 - creation of the neighboring sister-property Sandals Royal Dunn's River, slated to be completed in 2023.
That's obviously a ways off at this point, but I'm excited that the brand has some big plans to make the resorts even better!