New York City is an incredible city to explore as a couple. While it may appear to have a hard exterior the city is one of the best in the world for romance. However, while the classic Yellow Cab is a NYC icon - second only to the subway itself, it is far from a perfect way to explore the city with someone that you love. Don't worry though - with a little planning and a bit of creativity, you can have an incredible time together exploring the city and seeing it from new perspectives.
Ride Bikes in Central Park
For most visitors, a trip to Central Park is at the top of their list. However, this park is a huge. With 843 acres of land within its boundaries, it becomes a challenge to see the whole thing on foot. As romantic as it is to take a carriage ride through the park, you are now limited to simply observing and not exploring. As you look around, it becomes obvious that the answer is to ride a bike through Central Park. This way you can see all the major features of the park including the Great Lawn, sail boats at the Conservatory Waters, visit the Central Park Zoo - or simply find a shady tree to sit under and enjoy a snack together.

Taking a bike ride through Central Park also allows you make a visit to the park a full day adventure, so make sure to pack a lunch too!
Engage Pedal Power with a Rickshaw Ride
New York streets are a crowded mess of cars, but if streets are your game, then maybe you should try a pedicab ride instead of being stuck in a classic cab. Luckily, New York has pedicabs ready to take you on a tour or simply get you from point to point. While you'll be surrounded by cars and all the sounds of a bustling city, these open air cabs are a great way to get a different view of the city. Just make sure you understand how to avoid pedicab scams since that could ruin your romantic getaway quickly!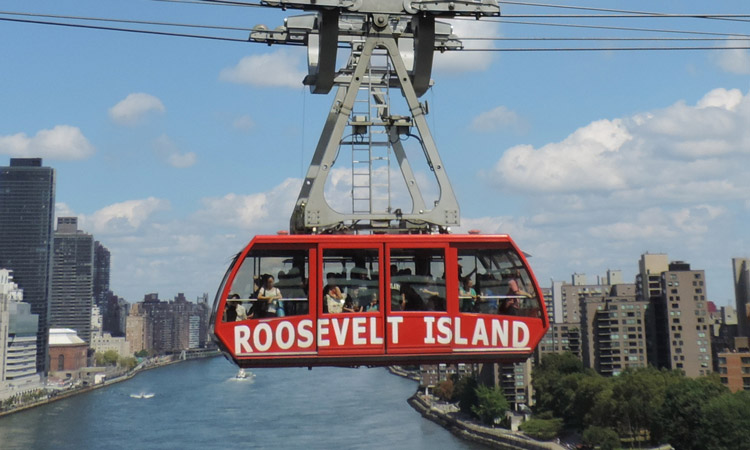 Soar Above the East River on the Roosevelt Island Tramway
The Roosevelt Island Tramway is one of only three commuter aerial tramways in North America and it serves to take passengers between Roosevelt Island and the Upper East Side. However, it also makes for a great way to see parts of the city that you wouldn't otherwise be exposed to.
Take a Unique Bus Tour of New York
While there are hop-on hop-off buses a plenty in New York, there are also many more unique tours that give you very different perspectives on the city and it's people. For instance Levy's Unique New York offers a sandwich tour as well as a tour highlighting the role of Jewish gangsters of the Lower East Side and how they taught the Italian mob to dress nice ... leading to the iconic gangster look that we know today.
Cruise by Lady Liberty and the NYC Skyline from the Water
New York City is a city defined by its waterways and so a water tour is a must. In fact, the only way to get close to the Statue of Liberty is by taking a boat. There are many options here from taking the New York Water Taxi to the Staten Island Ferry. Of course, a romantic dinner cruise with the NYC skyline in the background is pretty romantic too!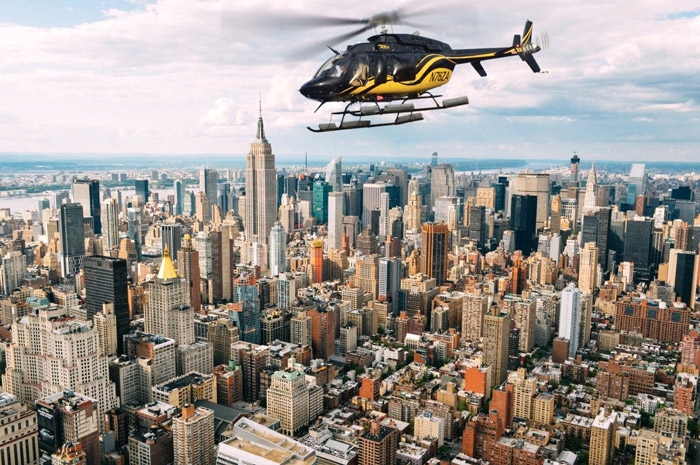 See New York City By Air from a Helicopter
You don't need to be a billionaire to travel like one, NYC has a thriving helicopter tour market and this might be the ultimate way to top off your romantic getaway.