We've talked in the past about how great of a city Chicago is to visit for a guys weekend getaway, but it is also a fantastic city for a romantic getaway too. From fantastic museums to some of the world's best and most creative food, Chicago is a great city to share with someone special.
The Windy City lays claim to so much history as a bustling hub of history and cultural influence. From Al Capone to Kanye West, the city has always been a hotspot of entertainment. But Chi-Town isn't all glamour and glitz, and the working-class culture prides itself on simple things like Chicago deep-dish pizza, hot dogs, and having terrible luck in baseball. It is also one of the most diverse foodie destinations in the world with everything from street food favorites to cutting-edge experimental dining venues.
Of course, you could go to Chicago and do all the tourist stuff, but for the best Chicago experience, you want to see all the authentic local culture the city has to offer. Thus, we've curated a list of the best romantic foodie things to do in Chicago based on the recommendations of local Chicago residents and our own personal experience having lived there for nearly a decade. For even more recommendations, you can check out the top 10 things to do in Chicago.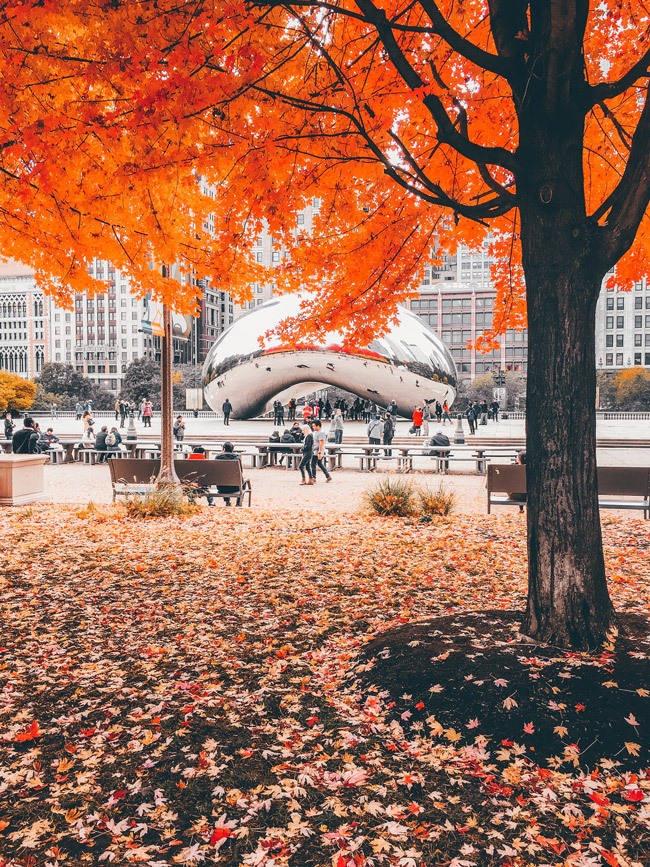 Picnic in Millennium Park
Chicago's motto is "urbs in horto", meaning "city in a garden", with over 8,000 acres of city parks for residents to stroll through nature. Millennium Park is one of the most visitor-friendly parks with plenty of trees and grassy fields to enjoy the sunshine. If you keep an eye on the Chicago Tribune events calendar, you can find plenty of awesome festivals, concerts, and local events to attend. While a picnic might be possible during the winter, don't worry - in cold months there is an outdoor ice rink where you can skate for free with your own skates or rent ice skates and join in the fun for a small fee.
Plus, just a short walk from Millenium Park is the Art Institute of Chicago, which hosts over 300,000 works from all over the world. You'll find priceless artifacts from the Byzantine era, impressionist collections from van Gogh, Monet, and Renoir, and modern art that defined decades past. The admission fee is well worth the amount of time you can get lost in history, but there are plenty of guided tours that focus on specific exhibitions you can join as well.
The French Market
Near Downtown is the French Market, which is loved by locals for its wide selection of local food. You'll find an endless variety of fresh-baked macarons, famous subs from the Saigon Sisters, smoked pastrami sandwiches from Fumare Meats, and plenty of others.
The Rainbow Cone
For over 90 years, The Rainbow Cone has been serving Chicago locals with its famous five-flavor ice cream scoops. Their original Rainbow Cone uses chocolate, strawberry, Palmer House, pistachio, and orange sherbert, but they also have seasonal flavors available such as chocolate peanut butter, and tasty cakes and treats as well.
Feed Your Inner Animal at Lincoln Park Zoo
The zoo itself probably isn't at the top of most foodie's "must visit" list but grabbing some ice cream or a burger and walking around looking at animals can be a great way to bond and share stories. With over 200 species in specially designed natural habitats, the Lincoln Park Zoo is worth a visit for animal lovers and families. From gorillas in the Regenstein Center for African Apes, to the African Painted Dog or Cinereous Vulture, you can certainly make an enjoyable day trip out of the Lincoln Park Zoo.
If you are looking for something a bit more classically "foodie" don't worry, a short walk west of the park is Lincoln Park, one of the top foodie areas of Chicago with local favorites like Chicago Pizza and Oven Grinder Company who makes the MOST UNIQUE pizza in town as well as Summer House Santa Monica or North Pond if you are looking for something particularly exquisite.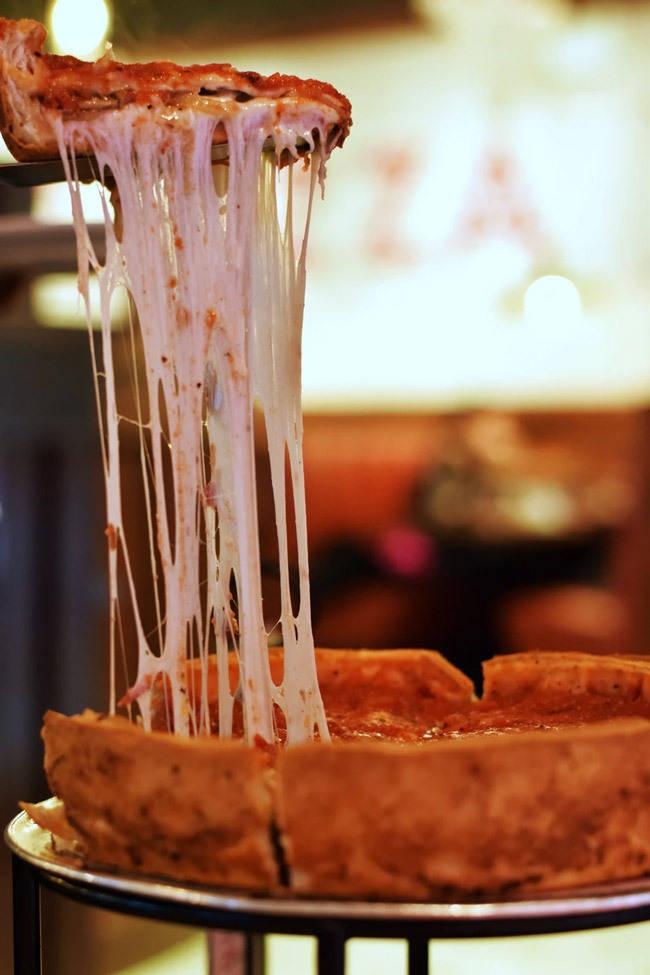 Chicago Pizza Tour
While Chicago is famous for its deep-dish pizza and every local has their favorite to fight over, the city is home to some of the best thin-crust pizza in the world too. Generally speaking, this thin-crust style was made famous in Southside while deep-dish is more popular in the rest of the metropolitan area. In fact, if you are die-hard pizza fans then a tour through the city trying different styles would be a great way to explore different neighborhoods. For the best signature Chicago thin-crust, locals recommend places like Barnarby's, Candlelite, Armand's Pizzeria, and La Villa.