Jeep has been a brand more closely associated with capability than luxury for most of its life but after spending a week driving the 2023 Jeep Grand Cherokee 4xe, it is clear that luxury is just as important as off-road capability under the new strategy lead by Stelantis.
I married into a family from Toledo, Ohio and over the past twenty years have heard more than my fair share of stories about the plant and the sense of home town pride that people here feel for the brand. For those of you who don't know - Jeep began in 1941 when the American Bantam Car Company won a design contract for a 4WD utility vehicle that would be integral to the Allied war effort. Combined with Willys-Overland, Ford, Dana, and the U.S. Army the original jeep became an icon that survived the war and today is synonymous with off-road freedom.
Today, both the Jeep Wrangler and Jeep Gladiator continue to be produced at the Stellantis Toledo Assembly Complex (though the Grand Cherokee is made just north of here in Detroit).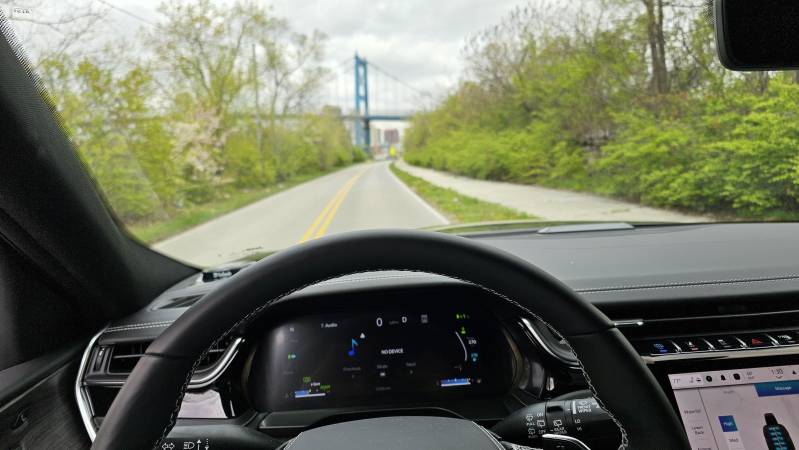 Being able to drive a vehicle like this around a town like Toledo is an interesting experience that made me pause to think about just how far Jeep has come in the more than 80 years since it was first produced.
For instance, the vehicle that I was sitting in is no longer a gas-guzzling, Earth-be-damned vehicle - it now features a plug-in electric hybrid system that can go as far as 25 miles on all-electric propulsion. This was perfect for quick trips to the store or to the hospital to take care of my Father-In-Law since when we got home - just plug it in and by the time we were ready to go back out the next day it had enough juice to get us there.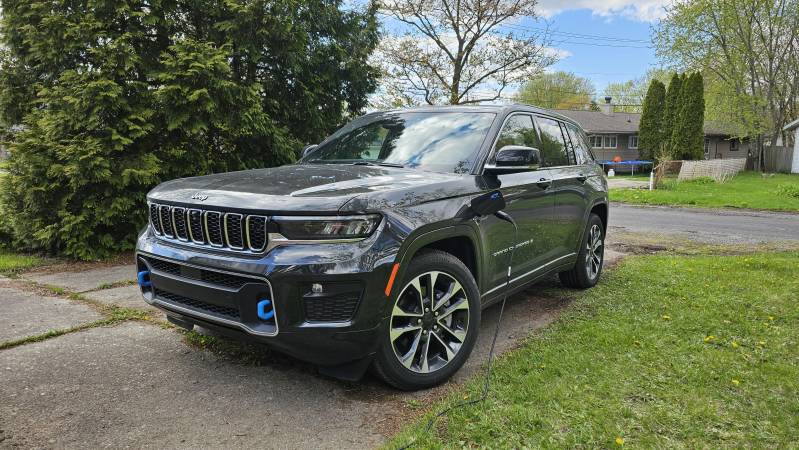 To be fair, as a trickle charge off a standard home outlet this takes far longer than I'd prefer but anyone buying this would likely install an actual charger in the garage to make this a simple process.
However, when we wanted to take it out on the highway and stretch the legs a bit, its 375 hp and 470 lb-ft of torque made the drive fun and I think that's why I love the balance of a plug-in-hybrid like this.
While I can get the eco-friendly, quiet, smooth, luxurious driving experience for short jaunts around town, when I want to go explore the open road --- or indeed the "no road" --- it's there read to take me and all the gear needed for a great guys trip. At 6,000-lbs max towing, it can even bring a boat or a couple SXS withus for more adventure.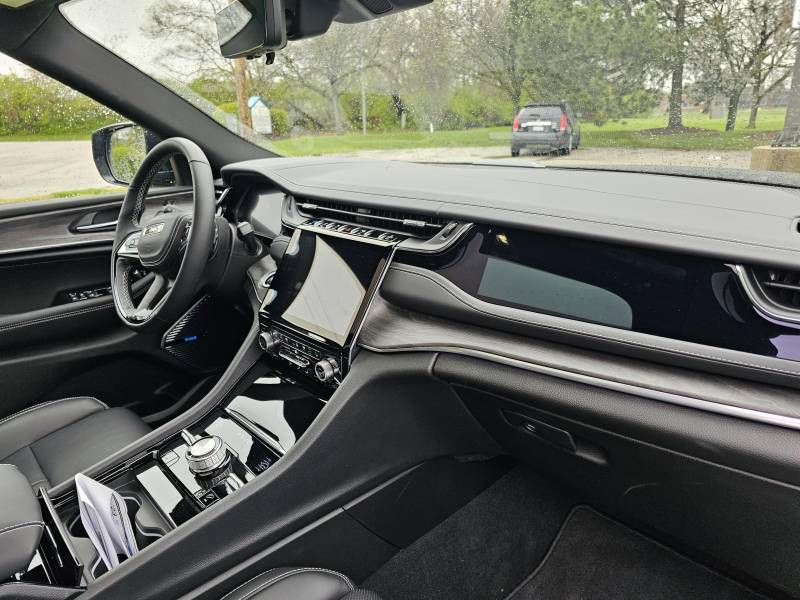 While it looks very sharp on the outside - dare I say even nicer than the previous generation that I was absolutely in love with - the inside is where it is clear Jeep has decided to pivot and take on competitors like Land Rover and Mercedes.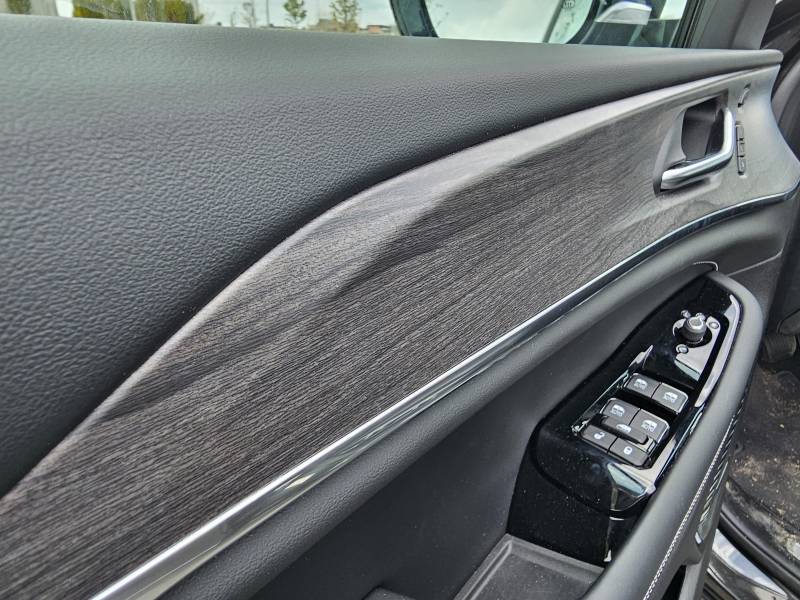 The trim that we had for this review was the Overland and leather was everywhere you could see. Each surface that you might want to touch felt quality. Not once did I feel like I had to make an excuse like, "well it's really designed to go offroad, not be a mall crawler". We unfortunately didn't have the chance to test it out on dirt but it's a Jeep and we know what the brand can do.
In addition to comfort, the 2023 Jeep Grand Cherokee 4xe now comes with more than 110 advanced safety and security features - with the exception of a system like Blue Cruise and Super Cruise, it has everything you can think of and I appreciate that.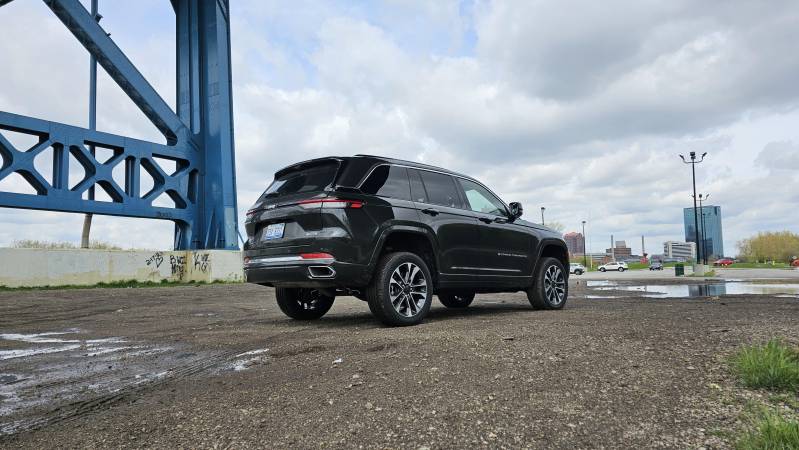 The one thing that some folks might not like - but I do ... and I suspect that anyone who wants a Jeep will be ok with ... is that it feels heavy. This is fundamentally a truck and not a soft and cushy SUV. You will feel that if you decide to "cheat" and cross over a dirt barrier in a parking lot or traverse a rough apron onto the street. I like that feeling since it reminds me of the possibilities to explore and that I can cross ruts and rocky gullys that other luxury SUVs might not dare.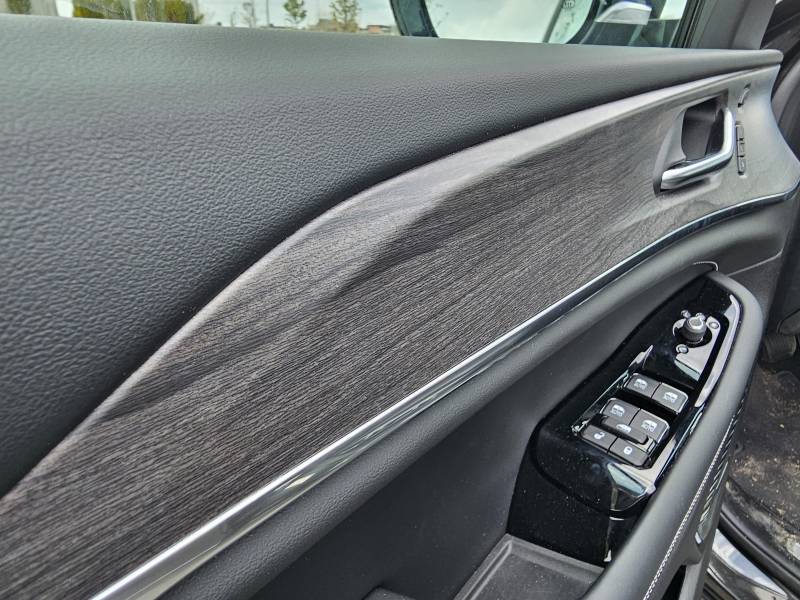 Overall, it is impressive just how far Jeep has come. The brand ... and indeed all of Stelantis, is in transition right now. They owned the last generation of ICE-powered masculine vehicles that excluded capability but did so at the cost of luxury and refinement.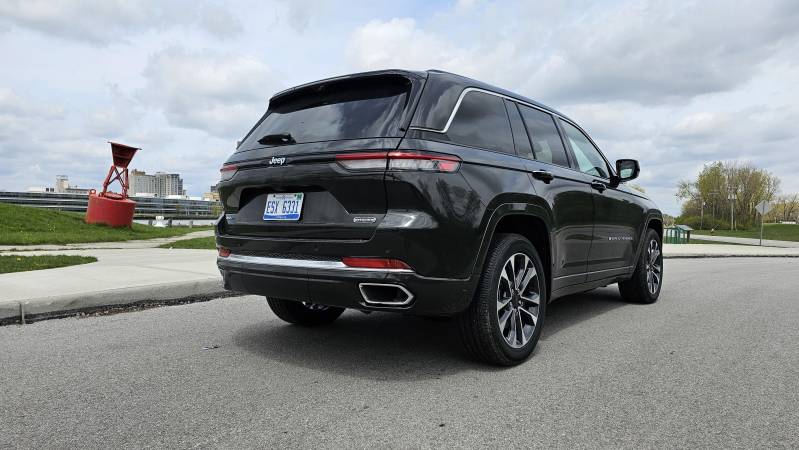 This Grand Cherokee Overland - along with the Wagoneer and Grand Wagoneer - usher in a new era for the brand and I can't wait to be right there with them as they do for luxury and refinement what they have already accomplished for off-road ability!