Across the country, sports and gaming venues from traditional casinos to online gambling sites have been rapidly evolving in light of a more liberal approach to laws on the federal level that once prohibited people from making bets on sports. In parallel, we've seen the act of playing video games now elevated to a level comparable to other professional sports like soccer, football, or even motorsports. As such, it's no surprise that casinos are getting into the eSports arena as well. This includes Agua Caliente Casinos in Palm Springs, Rancho Mirage, and Cathedral City.
While sports betting is still prohibited here in California - something I hope will be amended fairly in the upcoming election this fall - it is clear that innovators in the marketplace here in California are embracing the demand for competitive video gaming venues outside of simply online games.
To learn more about what they are doing at the 360 eSports After Dark at their Cathedral City location, we talked with Pearl Aguinaldo, Sr. Director of Marketing Communications and Jay Bednar, Nightlife Entertainment Manager. Sadly, they weren't able to share their thoughts on the larger issue of eSports wagering and sports gambling here in California but I can't wait to visit Agua Caliente sometime soon for some late night gaming - as well as tempura-fried Oreo cookies, chavela shrimp, Wagyu burgers and of course local craft beers!
What are some of the things you, and Agua Caliente, are doing to keep sports fans engaged at your casino resort properties even without being able to wager on our favorite games?
The addition of 360 Sports at all three of our properties is the perfect outlet for sports fans. It's an elevated sports bar and grill with a wide variety of dishes and cocktails, and an environment where you can sit back and relax for a few hours. All 360 Sports locations have floor-to-ceiling big screens that display live sporting events, and the seating is built for comfort. Guests love the plush seating with individual tables for dining and phone chargers. You could be comfortable watching the game for hours! Agua Caliente Casinos also host events throughout the year at 360 Sports – everything from the Super Bowl and the Kentucky Derby, to baseball season and basketball.
-Pearl Aguinaldo, Sr. Director of Marketing Communications
360 Sports looks like a great cull ultimate sports bar experience, what's your favorite thing on the menu there?
Our 360 Sports is a true paradise for sports fans. The menu is an upgraded version of the traditional sports bar. Where you'd typically see fried finger foods, all of our 360 Sports locations are rooted in culinary excellence with menus managed by executive chefs. The menu offers something for everyone, from the spicy pollo and queso flautas and the firecracker shrimp lettuce wraps, to the jackpot wagyu burger and the loaded South of the Border cobb salad. There's even a popular vegetarian option of the Broccolini & Brussels Melt – not your typical sports bar fare! Fun fact: 360 Sports Palm Springs is the only location to offer a special Asian menu selection, where you can find the popular Korean short ribs, pad Thai and more. My personal favorite are the massive sized nachos with all the fixings.
-Pearl Aguinaldo, Sr. Director of Marketing Communications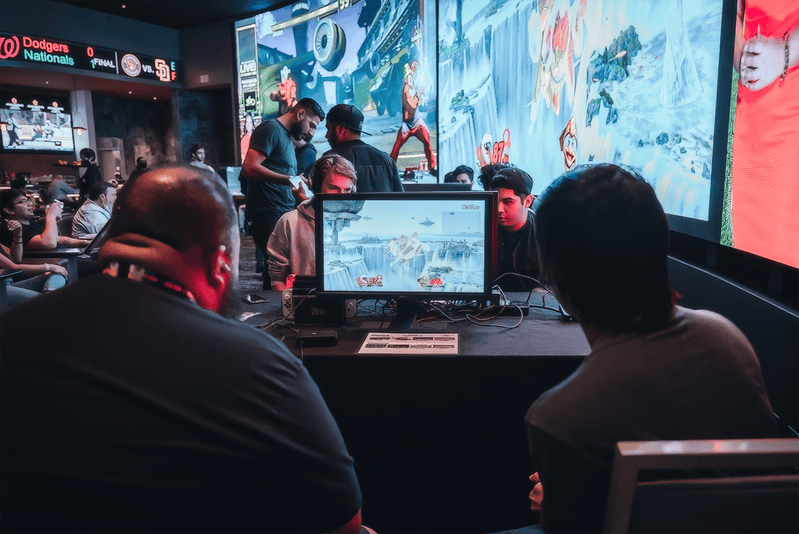 You have 360 Sports at Cathedral City, Palm Springs, and the Rancho Mirage properties, are they pretty much all the same or do you have a favorite one to visit?
All three 360 Sports locations offer the same great service and concept, however different locations often offer different events. For example, eSports After Dark is exclusive to 360 Sports at Agua Caliente Casino Cathedral City. Additionally, 360 Sports at Agua Caliente Casino Palm Springs is the only location with an Asian favorites section on the menu, carefully crafted by Executive Chef Kieran Fleming.
-Pearl Aguinaldo, Sr. Director of Marketing Communications
I can't believe how far eSports have come in the 20+ years since I organized the "Big 10 Quake League" back in college with organized tournaments among the different schools. Back then we were nerds and dorks but now these kids are rock stars. What's changed?
eSports of today's world have evolved dramatically. Now, it's not uncommon to see gamers try their hand at making a living out of this. With its growing popularity comes more and more opportunities for gamers to play, such as our new eSports After Dark at Agua Caliente Casino Cathedral City. Hosting eSports in a casino adds another element of fun, as the already exciting gaming floor brings a winning energy to these tournaments. Gamers also love the special 360 Sports menu with festive selections such as Super Smash Sliders & Fries and Fortnite Tinga Tacos with Chips & Salsa. Additionally, there are now so many games to choose from. It's a gamer's paradise with selections from Tetris and Super Smash Bros Ultimate, to Halo and Mario Kart 8 Deluxe.
-Jay Bednar, Nightlife Entertainment Manager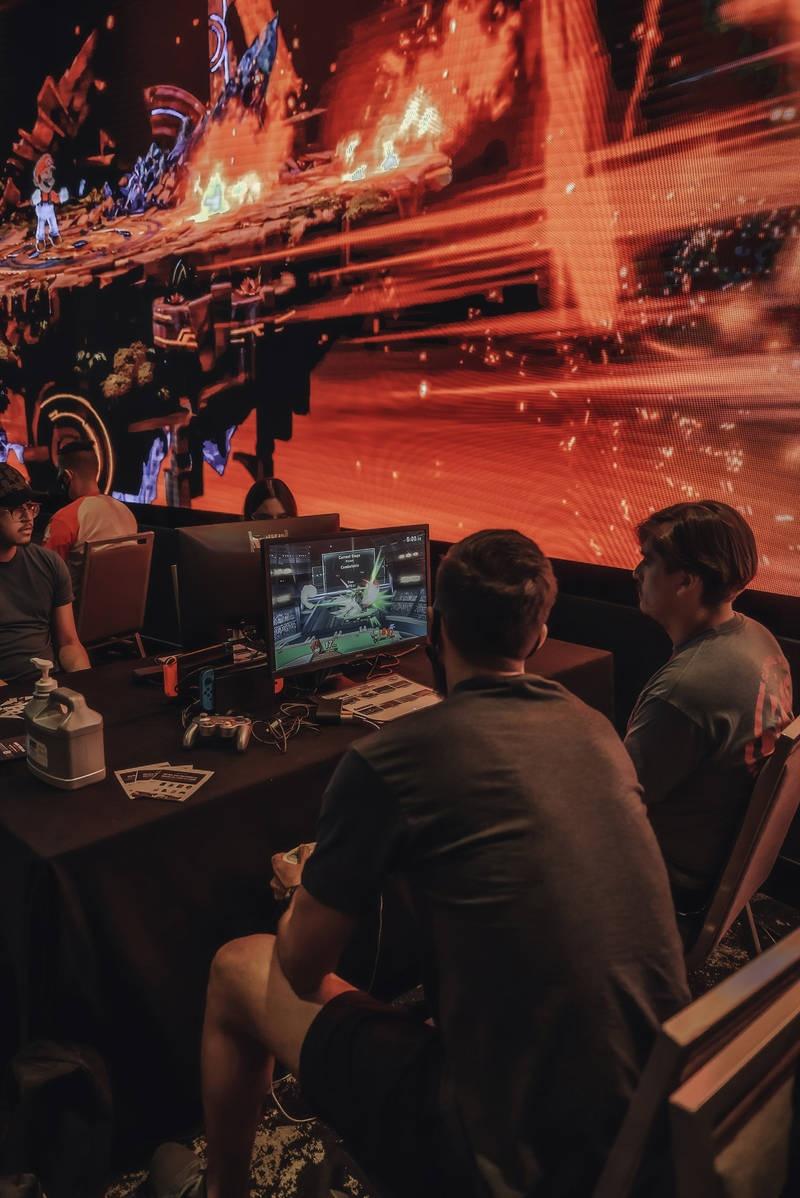 Your 360 eSports After Dark at the Cathedral City location looks like you purposely tried to present something that was more accessible and fun than the more FPS game focused tournaments I see at other eSports arenas. What guides your selection of game tournaments here?
We navigate toward game titles that draw the most people and that seem to be most in demand in our geographic. We found that fighter games work best, simply because those were the most popular with the highest number of participants wanting to sign up and compete. Our main ranked tournaments for our current season are Super Smash Bros., Ultimate and Street Fighter V … both fighter games. We do offer weekly rotational tournaments with titles such as Mario Kart 8 Deluxe, Halo 3 MCC, Tekken 7, Tetris Effect (vs), Guilty Gear Strive and King of Fighter XV. We also offer a weekly, nostalgic retro tournament called the High Score Neon Arcade, where players can find old school favorites such as Tetris, Centipede, Black Widow 3, Tempest 4000, Asteroids Recharge, Missile Command Recharge, Breakout Recharge and Pac-Man CE2. At the end of the day, our intention is to be genuine and provide the experience for the gaming community that they are accustomed to and enjoy.
-Jay Bednar, Nightlife Entertainment Manager
When there aren't tournaments going on, can people show up and pay a fee to just play the games with their buddies?
At this time, we are only hosting eSports After Dark at Agua Caliente Casino Cathedral City on Wednesday nights from 8 p.m. – 1 a.m. Any other time, 360 Sports exists as a restaurant, bar and live sporting viewing venue only and is not set up for eSports tournaments. Competitors pay $15 for their entry into the event which includes one tournament, while guests who would like to spectate and not play, have only a $10 admission.
-Jay Bednar, Nightlife Entertainment Manager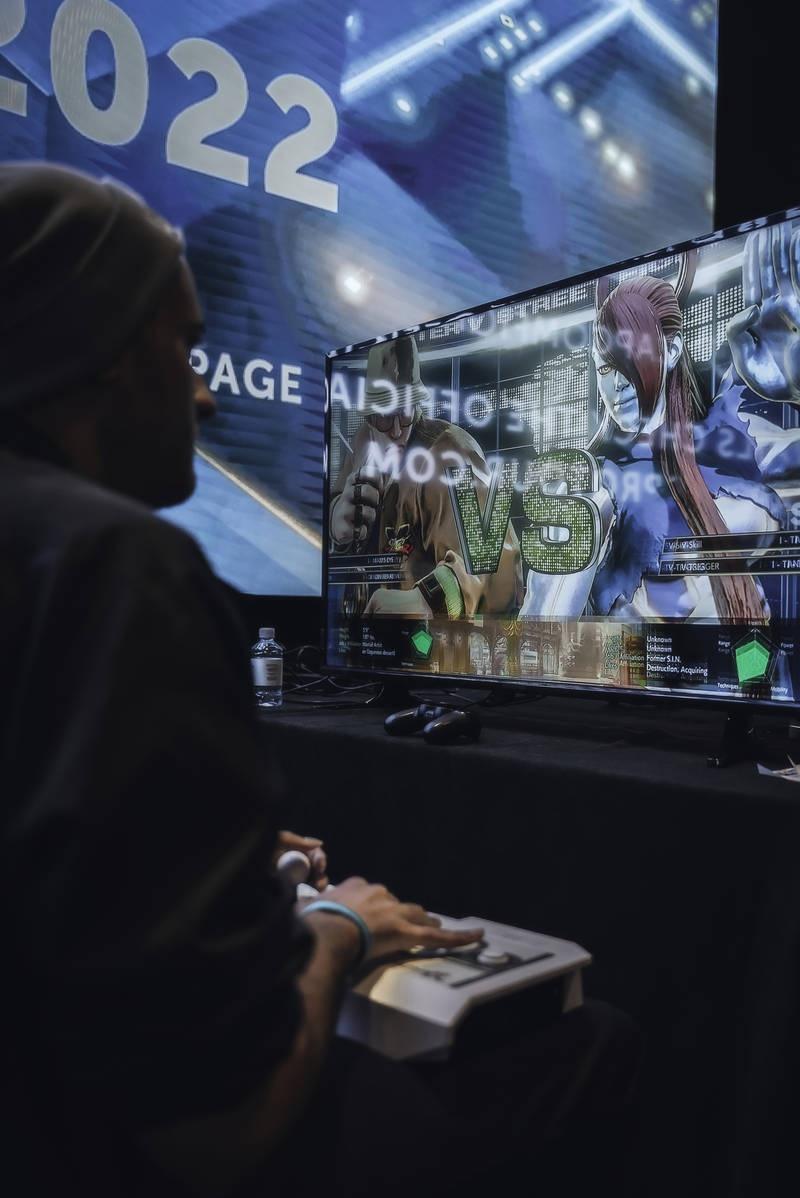 As eSports continues to grow, what are some of the things that you want to see in the future at Agua Caliente as well as the industry in general?
We hope that with the growth of eSports across the globe, our tournament efforts continue to thrive. We know that we deliver an experience unlike most other eSports tournaments because of our entertainment and dining destination, and hope that it will continue to attract new and retain current gamers to our events. At Agua Caliente Casinos, we're always putting in efforts to evolve with the times and to invest in the future of gaming, which we believe lies partially in eSports.
-Jay Bednar, Nightlife Entertainment Manager