The all-new 2021 Kia Sorento X-Line is the brand's latest iteration of their popular mid-sized SUV. With the addition of the X-Line package, Sorento promises off-road adventure options that normally you might not consider with a vehicle like this. Like all Kia SUVs, it is packed with plenty of tech and safety features and plenty of interior space for your passengers in the third row too. Is X-Line purely cosmetic for the aspirational off roader or is this something that you can use to go places you wouldn't normally take other unibody SUVs? Let's take a look!
Sorento is one of the best mid-sized SUVs out there and has sold more than 1.5 million units since it was introduced in 2002. With this all-new version introduced for the 2021 model year, Kia has introduced some new additions to the Sorento family. This includes a new 2.5-Turbon engine producing 281 hp with 311 lb-ft of torque as well as more interior passenger and cargo volume. Additionally you can get it configured for either 4+2 with available second-row captain's chairs or 5+2 seating.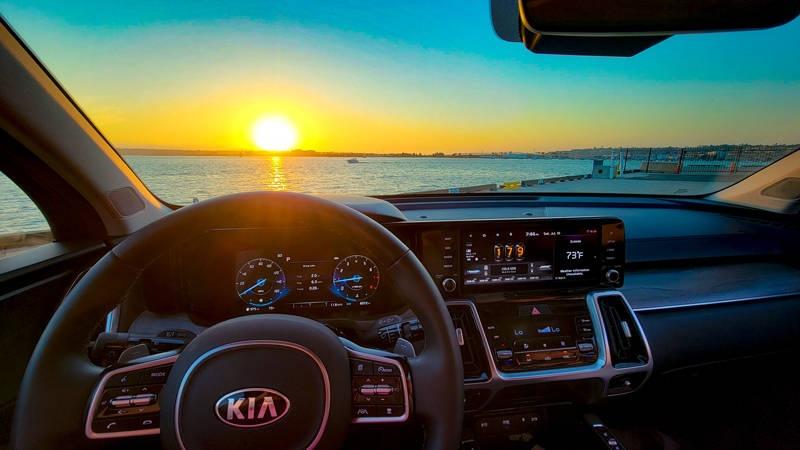 Additionally, Sorento offers Kia's Advanced Driving Assistance Systems (ADAS) which now offers standard safety features including: Forward Collision Avoidance Assist, Lane Keeping Assist, Lane Departure Warning, Rear Occupant Alert. Additionally you can get Blind Spot Collision Avoidance Assist - Parallel exit, Passenger Safe Exit Assist, and Blind View Monitor.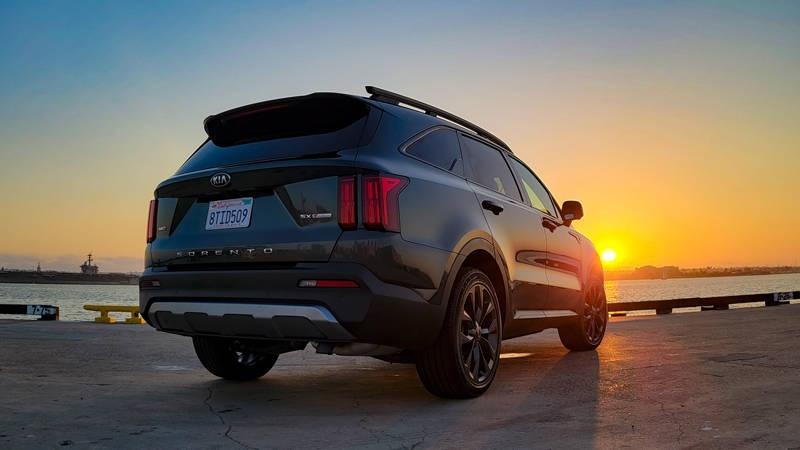 On the top of the line SX-Prestige trim level, which X-Line is available as an off-road package on, you get a very well equipped cabin with materials that in many ways I felt were actually better than it's slightly bigger and more expensive sibling the 2021 Kia Telluride.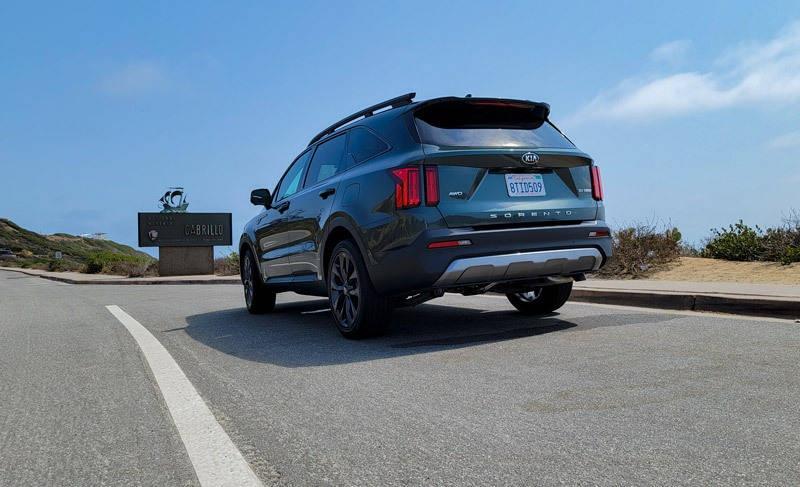 What Is The X-Line Package?
As Americans continue to look for ways to explore beyond the pavement, manufacturers are offering us new ways to do that. Not everyone needs a Jeep Wrangler or Ford Bronco to do that though. Sometimes all you need is some basic tweaks to take an already good vehicle a bit more capable.
That's where Kia's X-Line comes into play. It is largely a cosmetic package that makes Sorento look rugged and ready for adventure. However, it also includes some important fundamental updates that I really appreciate. For instance, it includes a "Torque-on-Demand" AWD system with center locking differential and hill descent control. They've increased the ride height to 8.3", a 1.0" increase over Sorento's standard ground clearance.
Cosmetically, they've added bumper and grill details such as non-functional skid plates as well as package-exclusive 20" alloy wheels and a roof rack.
While this serves a similar market as Toyota's RAV4 Adventure trim we think taking the Sorento X-Line on some fire trails would be a lot more fun because of the extra space. With some more off-road friendly tires, it could be a great option for taking into the desert to play in the sand as well.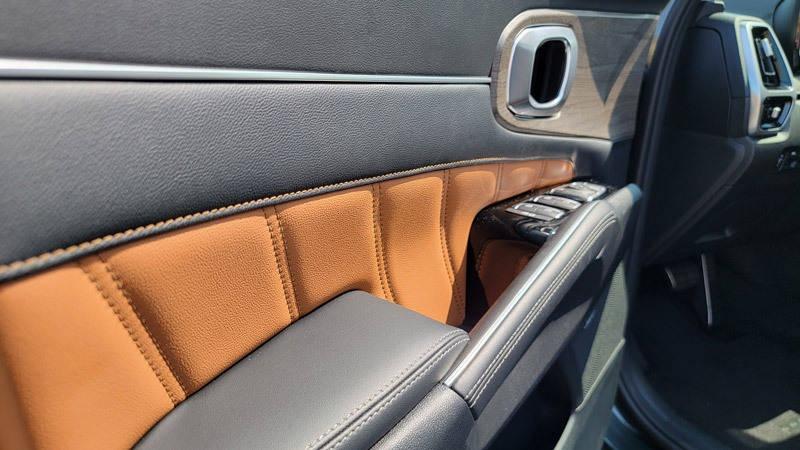 Another thing that was striking to me about the 2021 Sorento SX X-Line is that while the materials used were not at a level that could be called luxury, they used alternatives in an excellent way. For instance, this door panel offers orange quilted leather accents and the fake wood trim is convincing until you rub your fingers on it. These "not quite luxury" features are more than acceptable on a vehicle like this that as tested comes to $44,285.
Kia's Sorento SUV has been a wildly successful model for the company, and clearly they are working to build on that success while moving into new markets. The new iteration of their popular mid-sized SUV is just as good, but with an added touch that will make off-road enthusiasts happy – X Line package. This version of Sorento promises to offer more than cosmetic improvements; in fact, it offers plenty of tech and safety features too. If you want your vehicle to be aspirational yet affordable, Kia's newest offering should be on your list! Be sure to share this post if you found these insights helpful. What other car models would like buyers find appealing?