A few weeks ago, our friends at Chevrolet invited us down to Texas to drive some trucks and eat BBQ. A day later, Verizon asked me if I wanted to check out the Pixel 2 on an upcoming trip. This was a match made in heaven, since even though Chevy always offers their built-in wifi, it's nice to have a great phone connection wherever you go too. Plus, the Pixel 2 XL has one of the best cameras out there so I was excited to check it out. Let's take a look at what we experienced.
Generally when I travel for press events, I take a couple different cameras. On my own though, I often just rely on my phone to be "good enough". Right now, that phone is an LG V30 and it's been a fantastic traveling companion since I got it last fall. However, I'd always been curious about the Pixel 2 XL and how it compared. All of the photos in this article were taken with the Pixel 2 XL and are un-retouched (two exceptions noted below) some compression did occur to resize the photos for the web though.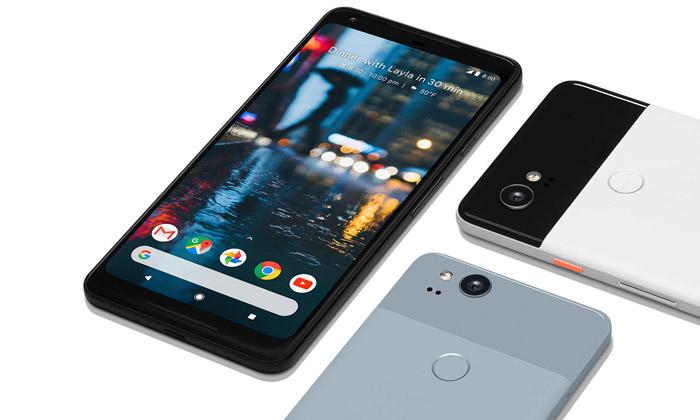 Pixel 2 XL Specs:
Snapdragon 835
4 GB of Ram
64/128 GB of Storage
12.2 MP rear and 8 MP front selfie camera
IP67 rated dust and water resistance
6" P-OLED display at 538 ppi resolution (2,880 x 1,440 p)
For those of you who want the non-tech summary - it's a big phone that's fast and has a great screen that is perfect for reviewing and editing photos or getting work done on the road. It is also water and dust resistant, so there's no need to freak out if you drop it in some mud or have it out in the rain.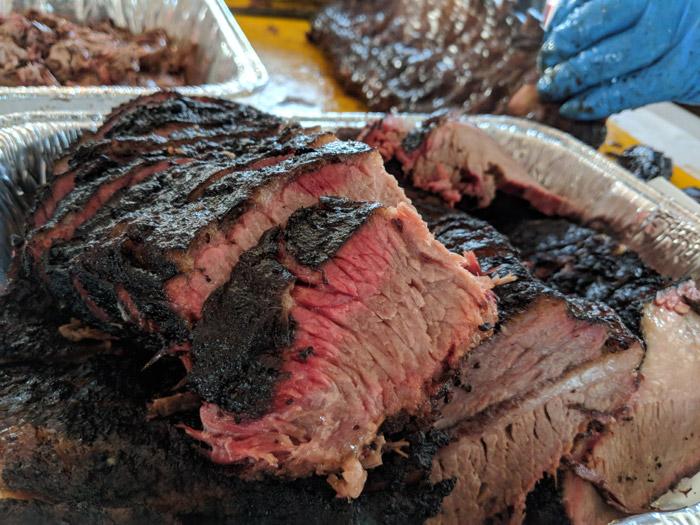 What I Loved About the Pixel 2 XL
The camera is FAST. There's an old adage that the best camera is the one you have with you. I'll extend that even further by saying if you can't snap the photo quick enough then the camera doesn't matter. That's one of my challenges with some phones. It takes too long to focus and then capture the photo. With the Pixel 2 XL it was immediate. Similarly, the rest of the camera is VERY quick as well.
Probably the biggest advantage of the Pixel line of products is that it's pure Android. This contributes to both the exceptional speed and stability. Also, because it's direct from Google, you will to get updates first. Unlike Android phones from other manufactures, you don't have to worry about bloatware in it that takes an otherwise awesome piece of software and makes it sluggish or unstable.
Additionally, the Pixel 2 offers unlimited high-resolution storage to Google Photos, so there's no worry about losing your photos if something happens to you phone. This is doubly great since it was on Verizon and the network was fast and reliable - even while rolling down some Texas backroads!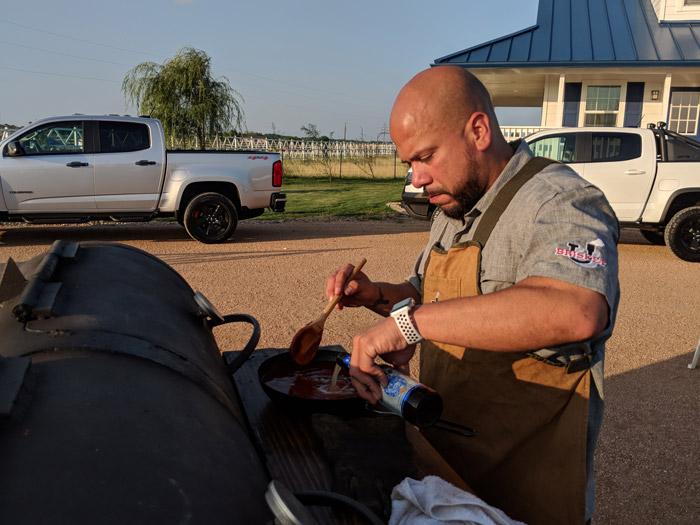 Unfortunately, the Camera Was a Mixed Bag; Doesn't Handle Shadows Well
Frankly, I wasn't that impressed with the camera's ability to cope with shadows, even though it does skin tones perfectly. Additionally, it seemed to lack vibrancy and saturation. However, the colors were probably more realistic vs aesthetically appealing. For instance, Samsung tends to boost saturation on their cameras to make the images more eye catching. In a world where virtually all the phones have cameras that are more than "good enough", I'd rather have the photos be "natural" looking and let me tweak the images to meet my aesthetic preferences.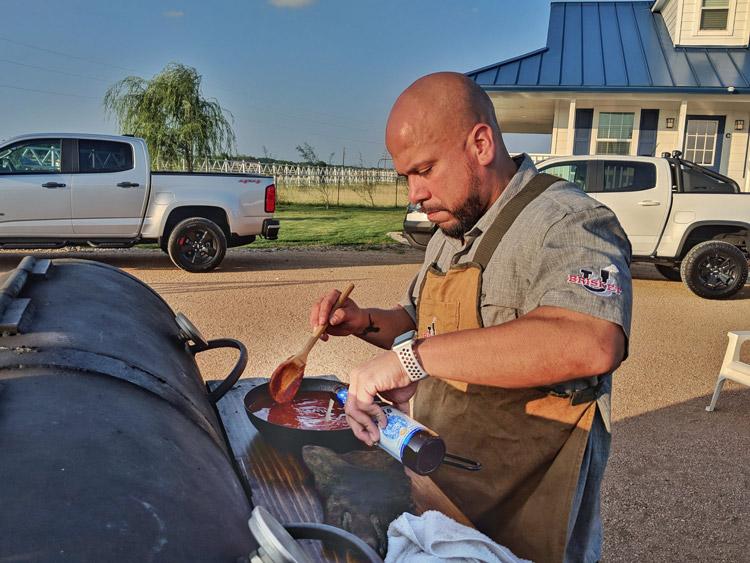 Making BBQ Sauce - edited in Snapseed to bring out detail and vibrancy vs original
However, as I found in photo after photo with hard shadows, the detail is actually there. With a few quick adjustments in Snapseed, I was able to almost always bring out both color and detail.
Unlike some phones that now have two (or three - looking at you Huawei P20) lenses, Google has decided to stick with one REALLY GOOD one. Instead of more sensors they take multiple images and the AI then tries to create the best image possible. Frankly, it general does a good job with it too, but not perfect (yet).
Personally though, as a photographer I'd rather have underexposed areas that I can easily fix than overexposed areas that I can't. I suspect this is something that will also improve dramatically as the software and AI becomes more advanced.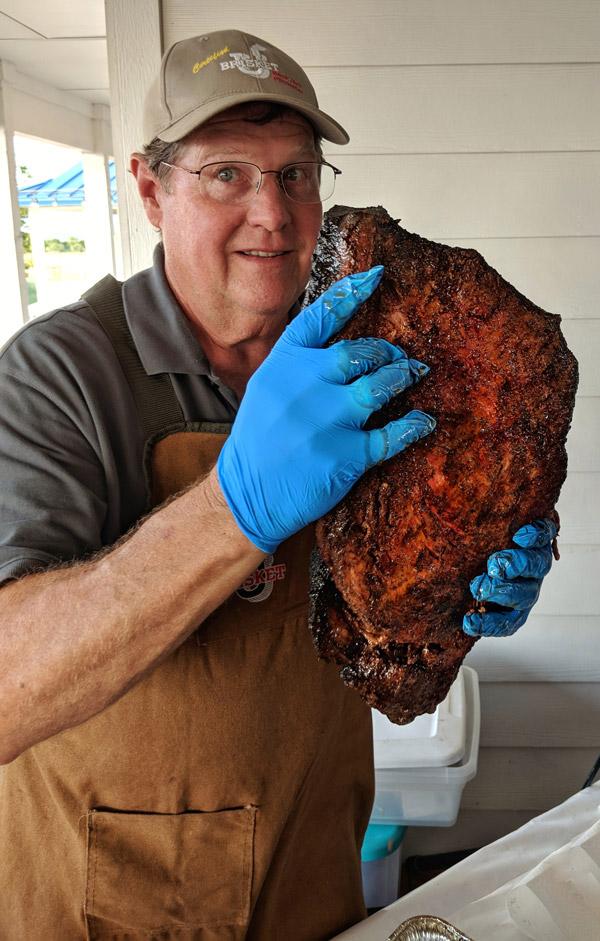 BBQ Pitmaster Holding Brisket - edited in Snapseed
Overall Thoughts On the Pixel 2 For Travel Photography
For anyone looking for a fast and reliable phone with a great camera that has the flexibility of working on a network like Verizon domestically, as well as roaming on International networks, the Pixel 2 XL is a great option.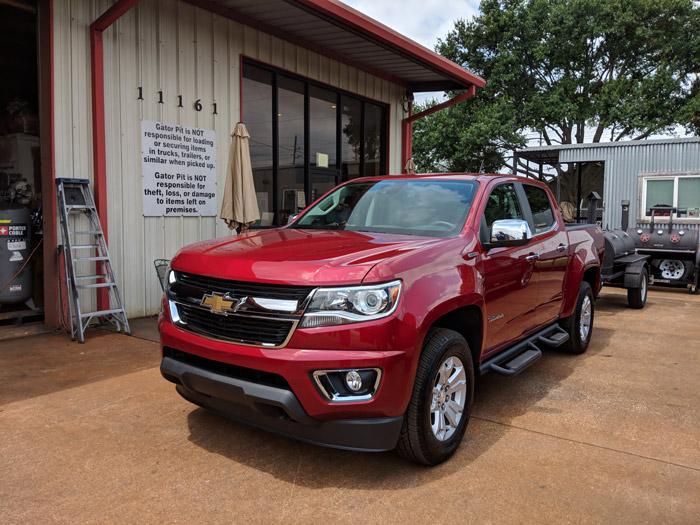 While it isn't perfect, no phone really is. However we were generally impressed with how it performed and even though I probably still love my LG V30 (which you can also get on Verizon) the Pixel 2 would make a great upgrade for most people.
More Pixel 2 XL Photos From our Texas BBQ Adventure with Chevy ...
{lightgallery type=local path=images/stories/pixel-2-review/pixel-2-photos/ previewWidth=160}Texas BBQ Adventure with Chevy Photo Gallery{/lightgallery}