When you think of a luxury sports sedan, most likely your mind jumps immediately to brands like BMW, Audi, Mercedes, and Lexus. While American automakers do a great job at building muscle cars the concept of power and sportiness melded together with luxury is simply not something that they are known for. The 2020 Cadillac CT5-V however brings that promise home in a big way.
The Cadillac brand has suffered from confusion over the past few years but slowly they are fighting their way back. While technology is key, no longer is it simply about having the most bells and whistles for the sake of simply having them. Instead, Cadillac appears focused on embracing sporty elegance and in fact maybe even being a bit understated while doing so.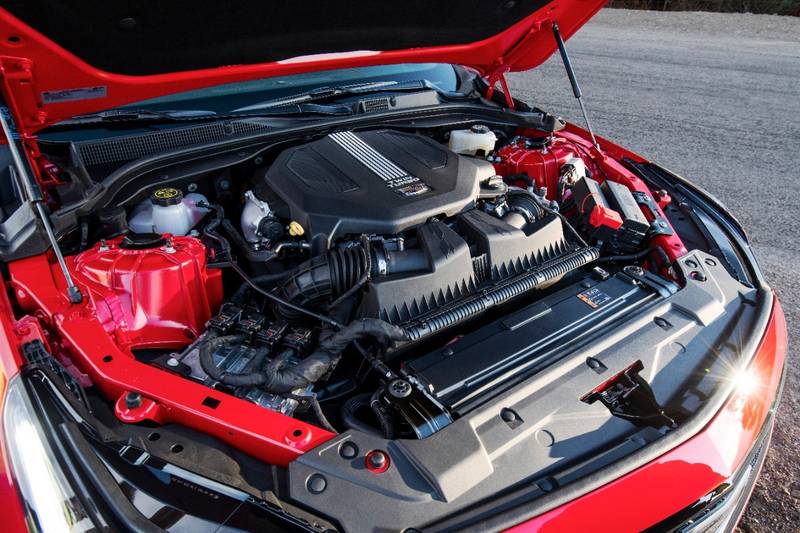 The CT5-V has power. Boasting a 3.0L Twin Turbo connected to a 10-speed transmission the 2020 CT5 V-Series pumps out 360 hp and 405 lb-ft of torque delivering a 4.6 second 0-60 time. However, it also features the "V-Series performance chassis" with Magnetic Ride Control 4.0 to take the corners nice and smooth. With standard rear-wheel drive and optional AWD it also feels sporty when you drive it despite the outward appearance not reflecting that reality.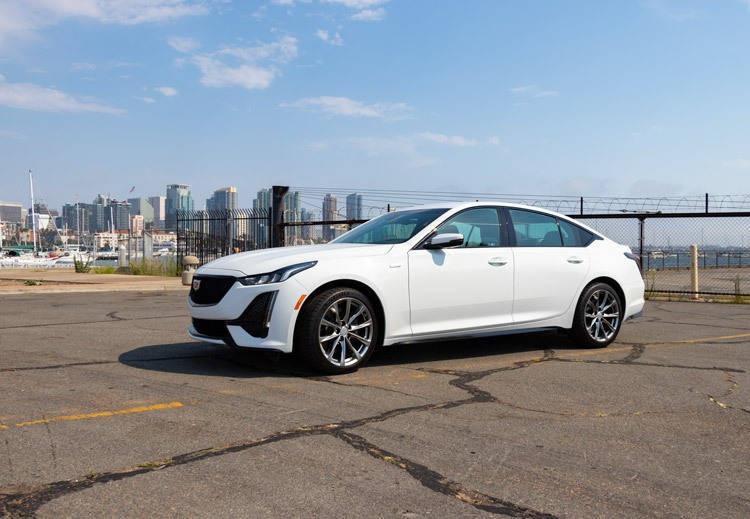 When you look at the car, it doesn't look flashy or reflect the actual experience the driver is about to have. In a way I was somewhat disappointed in this regard since it didn't scream luxury, nor did it scream sport. My first clue that this was something special happened moments after the fleet person dropped the car off and I took it for a quick ride around the block. Not realizing that it had the power I pressed the accelerator a bit too hard getting out of the gate at my apartment complex. It was then that I knew the 2020 Cadillac CT5-V was going to be more fun than I expected.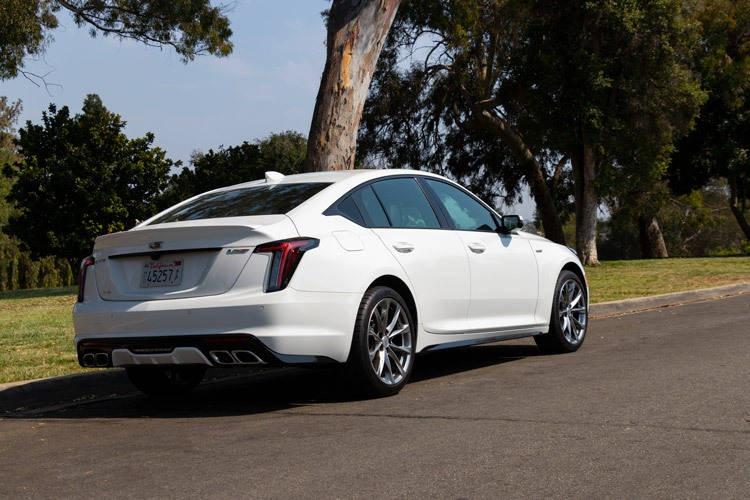 Racing is not what this vehicle is all about though.
While it is part of the newly revised V-Series, including the CT4-V and CT5-V, you might think that it would be full of chrome and other design cues that it is something special. While other manufactures have their "sports division" badges that often mean very little, Cadillac historically has been different. The V-series badging has earned its credibility in the world of motorsports and the CTS-V even set the record for the fastest documented time for a production sedan on factory tires at Nürburgring Nordschleife. That was more than a decade ago though.
For those wanting a more race-inspired CT5-V though, you'll have to wait until the summer of 2021 when Cadillac introduces the C5-V Blackwing. This trim will feature additional "unannounced" enhancements along with racing-inspired carbon fiber seat back,a 650hp 6.2-Liter V8 from the Camaro ZL-1, and far more visual clues that it is a true performance-focused luxury sedan.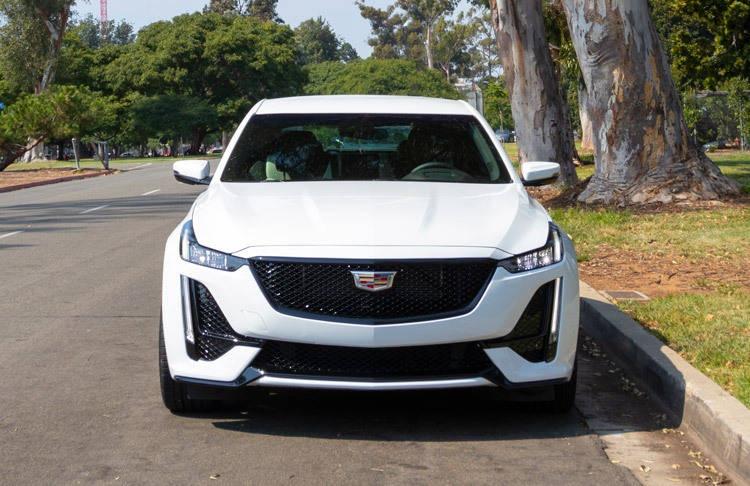 With the current CT-5 V though, clearly, Cadillac is trying to bring back the excitement and feeling of prestige that driving an American-made luxury sports sedan should bring to the driver. While flamboyant displays might have worked in the 80's and 90's, today's Cadillac represents a more refined and confident consumer. The driver here enjoys the precision and refinement that they can find in European luxury but with a design that still feels uniquely American.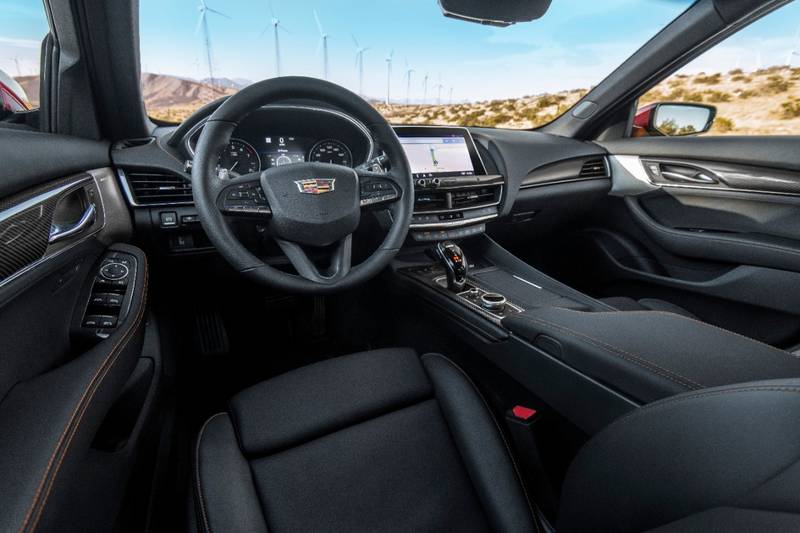 Inside, this pattern of not being overly designed and delivering subtle and confident clues that this is something special continues. For instance, the carbon-fiber trim and stitching help to deliver on that promise that this is a luxury sedan that is elevated to the level that one might expect from European competitors.
At the end of the day, it was a further example of how the Cadillac brand is beginning to re-define itself. Just as many Americans have moved on from feeling inferior to overseas business partners and have grown tired of being looked down upon, so has Cadillac. While they have room to grow, the future looks bright and I truly enjoyed the time spent driving the CT5-V for a week around Southern California.
The 2020 Cadillac CT5-V starts at $47,695 and as tested was $57,680 total vehicle price.