This is NOT the game to bring out for family game night, but it's perfect for a couples evening after a dinner party to laugh and have fun with a few glasses of wine and maybe some tequila shots. Codenames: Deep Undercover is a spin-off of the popular family-friendly game Codenames and it's manage to retain all the original fun but open itself up to adults willing to take things to the next level.
Codenames has been a smash hit since it was released and was recently nominated for the prestigious Spiel des Jahres and has even won awards including: Origins Award for Game of the Year, Best Family Game, and Fan Favorite. This new game features 390 new words that are adult themed as well as blanks where you can introduce your own words. For those of you who might have tried other "adult" card games, but were turned off by the often vulgar results - don't worry. While Codenames: Deep Undercover isn't kid-friendly, it isn't designed for you to break boundaries that you aren't comfortable breaking. That being said though, the nuances and innuendo are really what you want to make of it.
To play, you will need two or more players, but it is ideal with two teams of two players each - perfect for couples.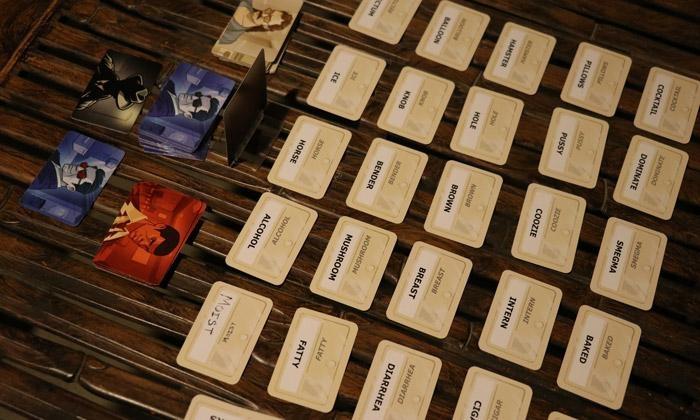 Player start with a 25 card grid ( 5 x 5 ) and one player on each team is the "spy master" and their partner sits across the table with opponents sitting next to them. The Spymasters then draw a "key" that will show only them the layout of the board and where the blue and red team spy people are as well as innocent bystanders and the "assassin".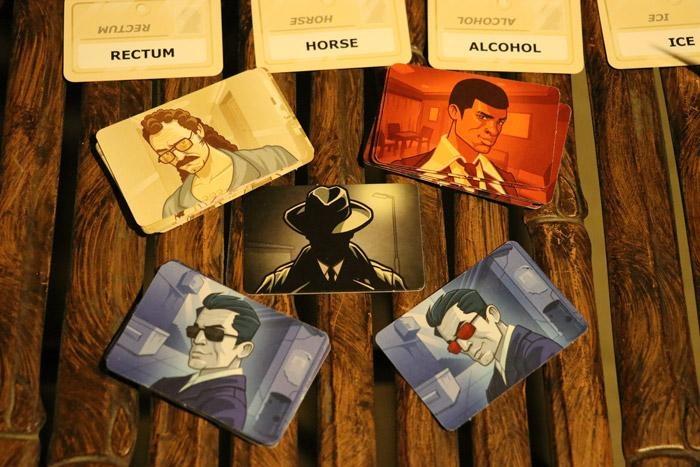 Then the spymaster gives a clue and his partner tries to guess. If she picks a card with one of their spies then they can go again. If not, the turn ends - or in the case of the assassin, the game ends and the other team wins ... oops!
It's a fun game that couples will enjoy playing together and it can be as raunchy as you want it to be. While the original Codenames game has words like: Drill, Seal, Heart, Knight, Block that are fun for all ages, that's not true for this version. In Codenames: Deep Undercover, you'll find words like: Nylon, Needle, Furry, and Rack ... but also words like Paddle, Member, Moterboat, Blow, Penis, Cucumber, Snatch, Bondage, and Tubesteak. It's up to you to come up with one word clues that help your partner select the correct cards.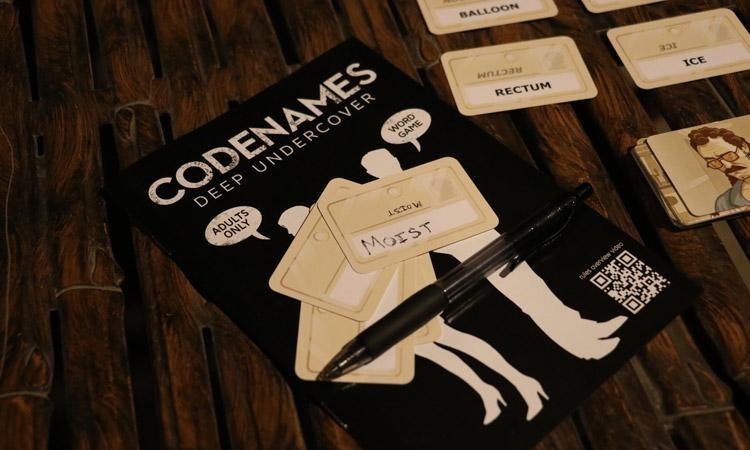 The updated version, Codenames: Deep Undercover 2.0 is available online at Amazon.com. While we think this may be the most fun and certainly the most raunchy version - it is intended for adults after all! It can be as family friendly as you want to make it. However, there are other versions that are just as fun but are perhaps a bit less adult in nature.
These other variations of Codenames include the following games: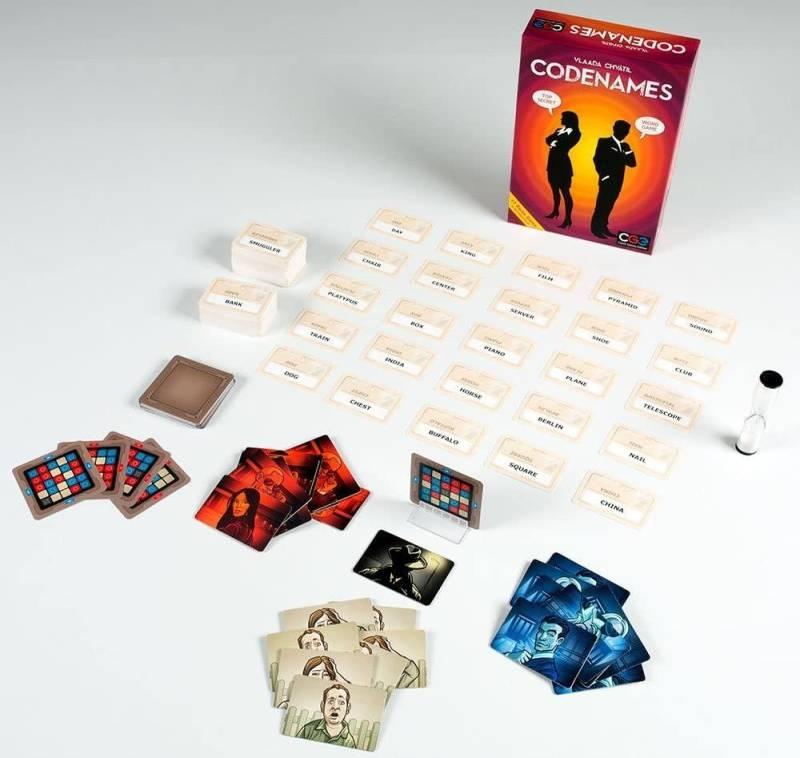 Codenames - very similar mechanic but more family friendly, less adult innuendo. This version is also available as "Codenames XXL" featuring larger print cards that are easier to read.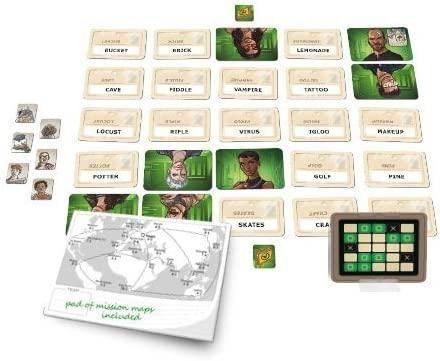 Codnames: Duet - Instead of people working against each other, competing to find the agents, the two players work together to identify the agents and reveal them.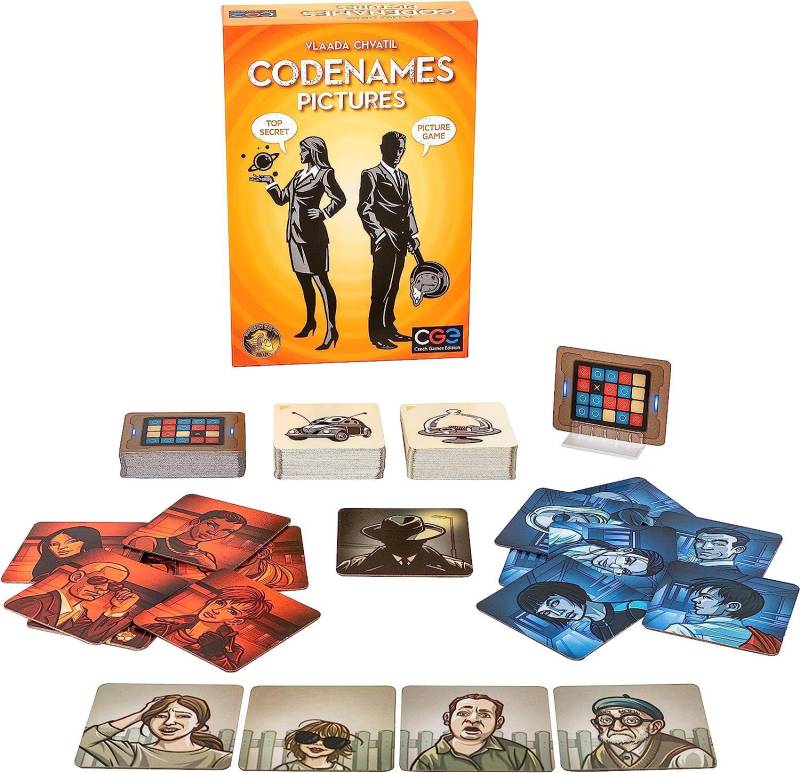 Codenames: Pictures Party - Instead of photos with words and names, the cards are just pictures.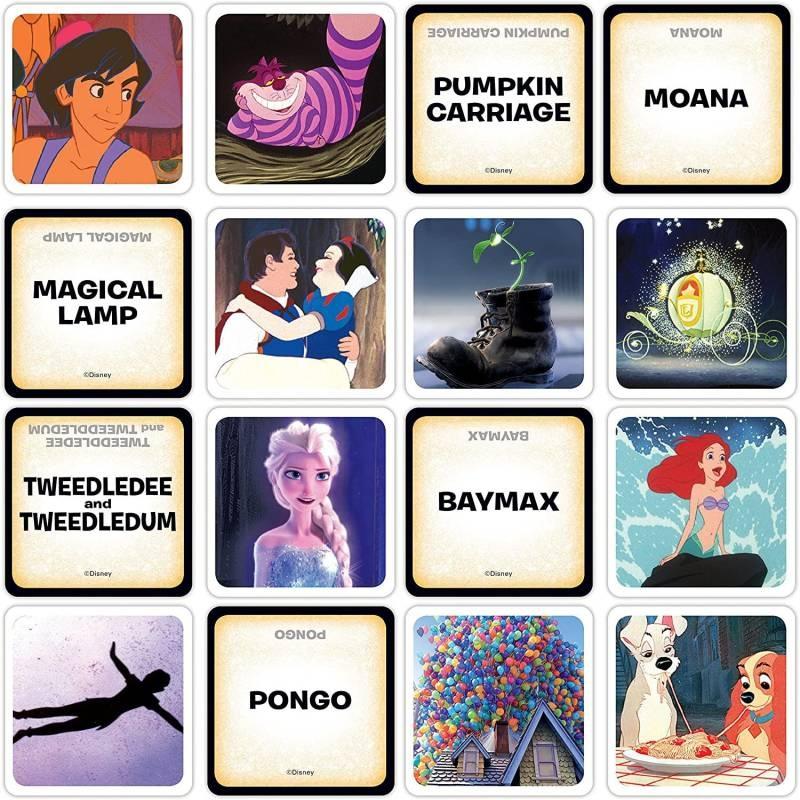 Codenames: Disney Family Edition - same gameplay as the classic Codenames game but designed for families and featuring your favorite Disney characters and artwork.
No matter which version of Codenames you decide to play, we're really impressed with how fun the core game mechanic is. This makes a great adult game for folks who might be looking for alternatives to Cards Against Humanity since it can be fun played in a group or even just as a couple on a romantic date night where you want to let the adult, sexual innuendo take you where it might ...