Travel can be adventure but the trick is figuring out how to manage the risk so that you have a great time but avoid disaster. In some locations, severe weather can occur almost without warning - and other places the risk is omnipresent. Unfortunately, some of the most exciting places to visit can also be the most dangerous. That doesn't mean you should avoid them, simply take precautions and make the most of them while staying safe.
Hiking and Off Roading in The Desert
You might think I'm going to talk about extreme heat here (and you'd be partially correct), but that danger is pretty obvious. What can cause real trouble is the risk of flash floods. The desert floor is sometimes as hard as pavement, so water doesn't sink in well and instead flows towards lower ground - sometimes miles away. This means that you could be trekking across a wash in your Jeep and suddenly a trickle of water turns into a raging torrent. By having an app like Storm by Weather Underground, you'll be able to check for any fronts in the area ... but also be alerted for any warnings and lightening strikes in your area. This could be the difference between life and death.
Back Country Skiing
There's nothing more exhilarating than hiking. Add the beauty of the snow-covered mountains and opportunity to create some fresh tracks and you have something as close to heaven as possible on earth. However, this sense of isolation and peacefulness that you are seeking can also turn deadly if you get stuck in a storm.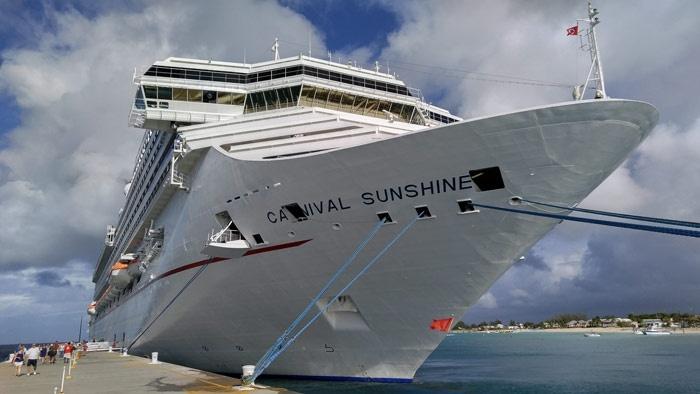 Caribbean Vacations During "Hurricane Season"
I sometimes hear people ask, "which is worse - a hurricanes or tornado?" The reality is that they are both dangerous but the important thing is that while a tornado can appear and disappear quickly, hurricanes need to be watched. Personally, I love to vacation in the Caribbean during "Hurricane Season" since it is cheaper, less crowded and the water is nice and warm but the air is starting to cool down. However, you need to keep a constant eye on storms since that tropical depression heading south of you can suddenly turn north and become a storm or hurricane.
On a cruise ship, this is never a danger since the captain has the ability to move the ship but it's still good to keep an eye on the weather yourself too! However, if you are vacationing at a resort and a storm heads towards your island being among the first to see the news might be the difference between being on the last plane back to the states and having to ride the storm out at the hotel.
Sailing on The Great Lakes
Storms can come up suddenly - even on a warm summer day. Before heading out, you should always check the weather for warnings and stay alert. While we have apps to help us today, more than 6,000 ships have sunk on the great lakes due to weather! You don't want to be next ...
The thing to remember in all of these locations is that diligence can save your butt in most cases. That means making sure to pack the proper safety supplies and it means checking the weather so that you can plan your routes accordingly. The thing I love about Storm by Weather Underground is that not only does it provide great data for me to use before I head out somewhere but it also provides real-time updates.
So, think about this ... You are on your sailboat cruising around Lake Michigan from Chicago to Kenosha. While you might see some clouds, the app will actually alert you to real-time lighting strikes. Being able to actually see that data is a LOT more valuable to me than simply looking out over the bow and saying, "that sure looks like a storm coming up!"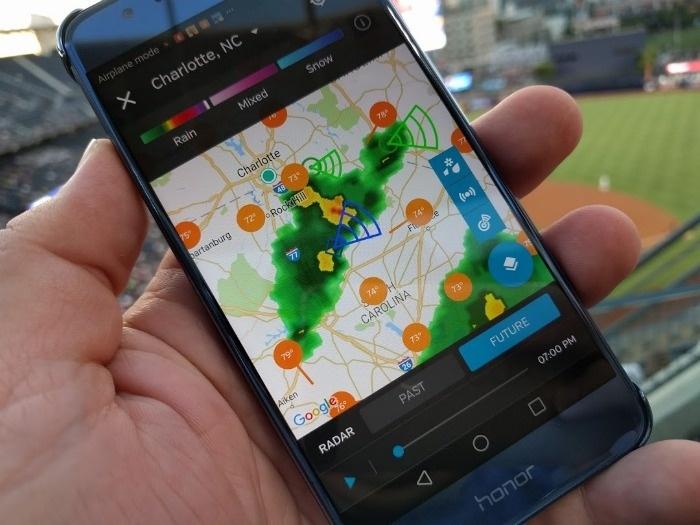 Install Storm by Weather Underground Before You Head Out!
Storm provides a comprehensive resource that includes Global Radar from the national network of NEXRAD radar sites at the highest resolution available (800 feet between data points!). It will even provide warnings, watches, and detailed analysis of any approaching storm whether that is a blizzard, hurricane, or a summer storm bringing thunder, lighting and possible tornadoes.
Even though I have no intention of traveling to dangerous locations on an every day basis, I like having Storm installed on my phone since it provides weather updates including earthquakes and government warnings. It makes me feel safe - even when simply exploring a new city. After-all, sometimes all you need is to know that someone's looking out for you!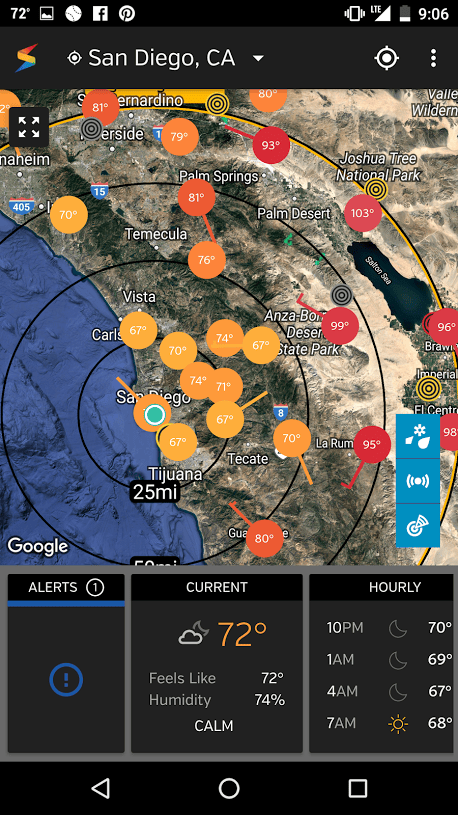 Storm by Weather Underground can be downloaded from the Apple App Store or Google Play Store and you can remove ads as a subscription for only $1.99 per year.
This is a sponsored conversation written by me on behalf of Weather Underground. The opinions and text are all mine.