Ford is doing something special for drivers looking for something different than the typical SUV. With the launch last year of the Ford Edge ST they introduced a new segment, the "Performance SUV" and along with that they created an entire driving experience designed specifically for those owners. To give us a taste of what it was like, they invited us to experience exactly what Ford Edge ST owners will on a one-day school in Park City, Utah. With a combination of driving some of America's most beautiful roads combined with instruction by awesome instructors and a chance to safely test features of the Edge ST, this was a pretty awesome experience.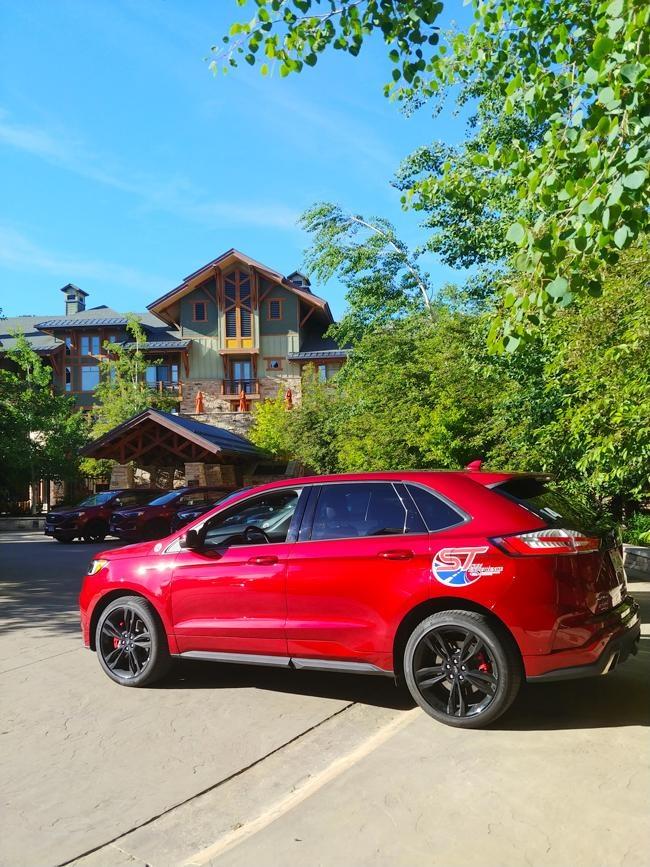 The Ford Edge ST was launched as part of the 2019 model year and starts at about $42,000 complete with a 2.7-liter V6 engine pumping out 335 hp and 380 hp of torque it is even more powerful than the Blazer RS from Chevrolet which also competes in this segment. The Edge ST also has the ability to disconnect the AWD system to provide more power to the front wheels, an optional ST Performance Brake Package, and an ST Sport mode to give it that extra performance boost and improve handling and responsiveness.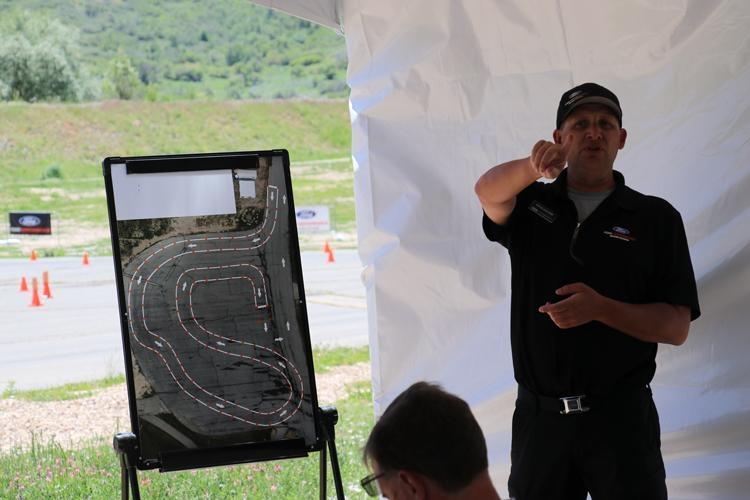 Edge ST is an SUV designed for people that need the space and comfort of an SUV but don't want to resign themselves to a boring kid hauler like their neighbors. The Edge ST is designed for people who enjoy the thrill of cruising down the open road and want something special to match their personality. To hammer home the fact that this is intended to be a genuine performance vehicle they even created an experience similar to what you might find with other brands such as Mustang, Corvette, and Dodge SRT where owners of performance trim vehicles can go to a school and safely explore the full potential of their new car without worrying about cops or unsafe conditions.
The tone here is that the Edge ST can go fast, but it's about control, style, and sophistication.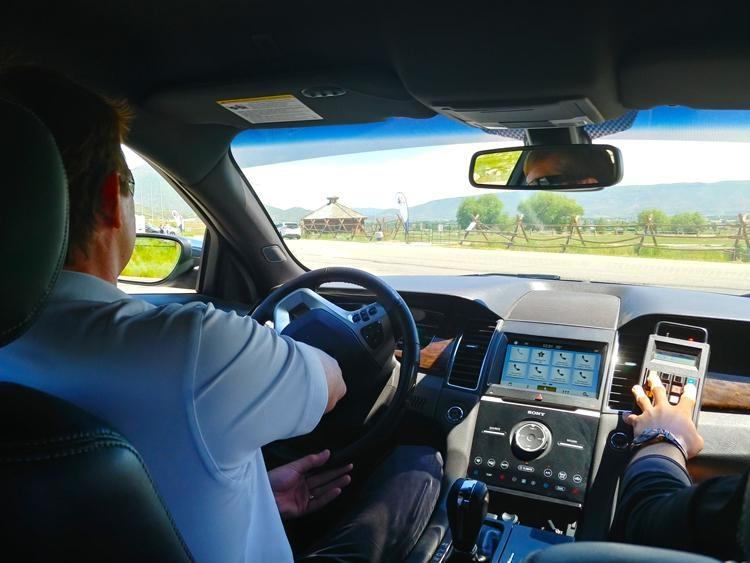 Now, before I go further I need to clarify that this is NOT a racing school and the typical Edge ST owner isn't looking to shave seconds off their quarter mile times. As a result, this Ford ST SUV Experience is not at the same level as what you might find at something like the BMW M School that I attended a few weeks ago in Palm Springs. While the culmination of the experience is a highly competitive autocross experience, the day focuses mostly on skills such as steering control, becoming more comfortable with the vehicle as it avoids sudden obstacles and testing out the automatic braking system.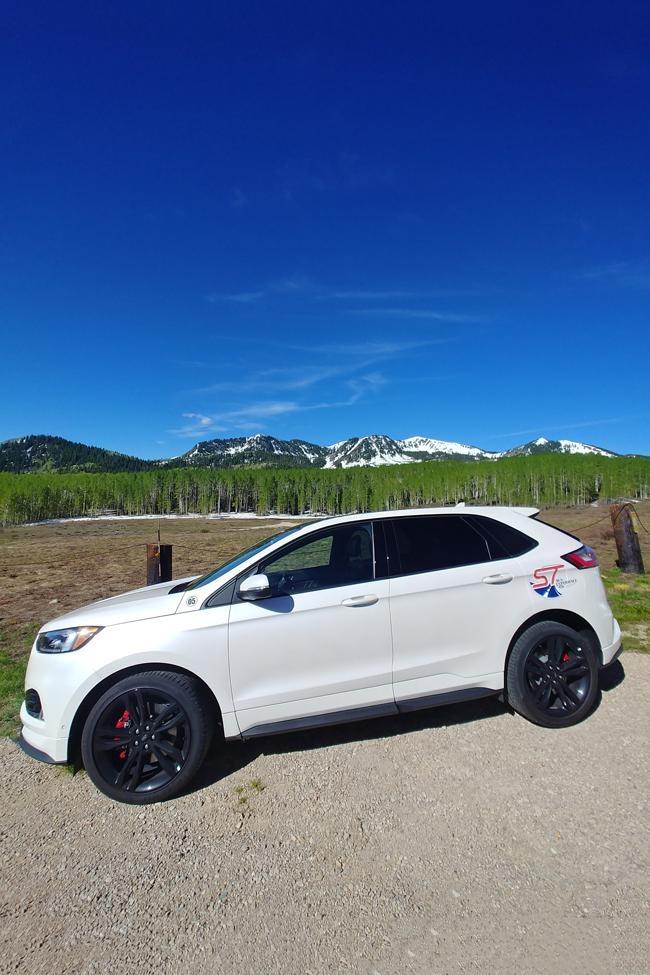 One of the other fun aspects of this experience is that it blends serious automotive performance school content with lifestyle experience too. I feel like this makes the SUV experience even more appealing as an experience for Edge ST owners. For instance, Park City, Utah has fabulous mountain roads that surround it. This serves as the opening and closing of the experience as you traverse some fun twisty turny roads across the mountains to get to where the driving skills area is located.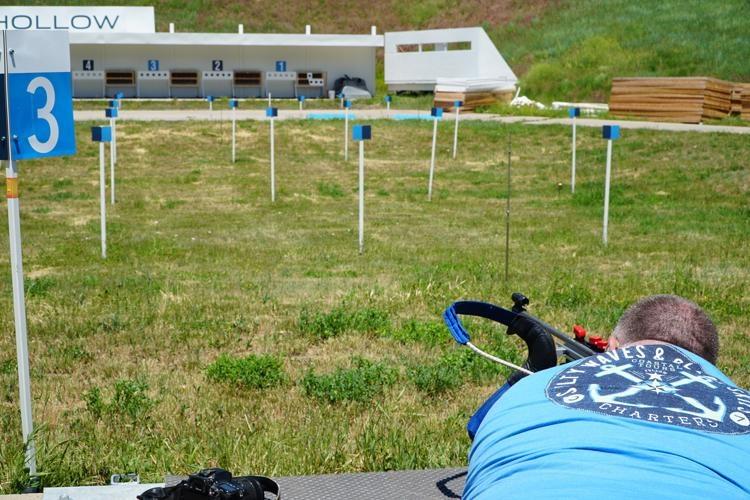 The location where Ford holds the Edge ST SUV Experience is also the home of the 2002 Salt Lake Olympic Biathlon. This allows guests an opportunity to test their marksmanship skills by practicing on the same range where actual Olympians competed for international glory.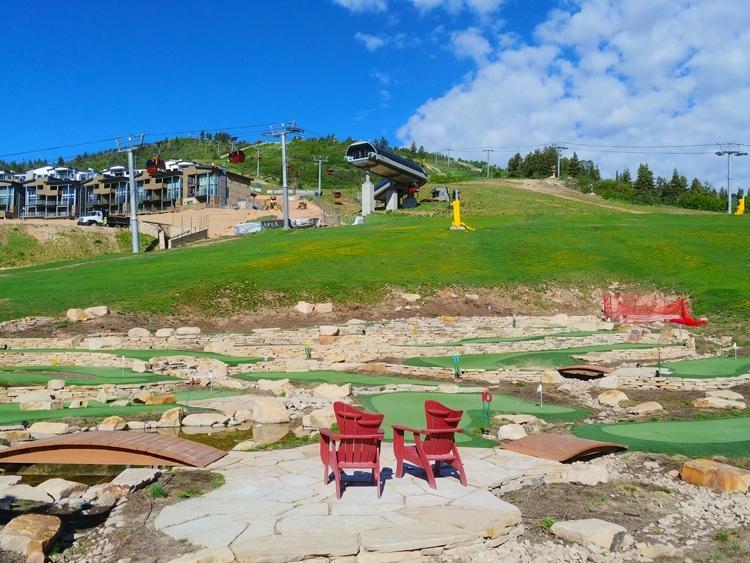 The whole event itself is really a great excuse to spend some time in the mountains with a friend.
Home base is Hyatt Centric Park City at the Canyons Village and that gives you access to a wide range of other activities if you want to extend your stay. This includes trout fishing, mini golf, hiking, mountain biking, or even a round of golf on the resort's 18-hole par-70 course with more than 550 feet of elevation change. I know this is something that I'm looking forward to trying next time I visit, including Hole 10 that has a 297 foot elevation change from tee to green and Hole 18 that has an island green surrounded by the Willow Draw Stream!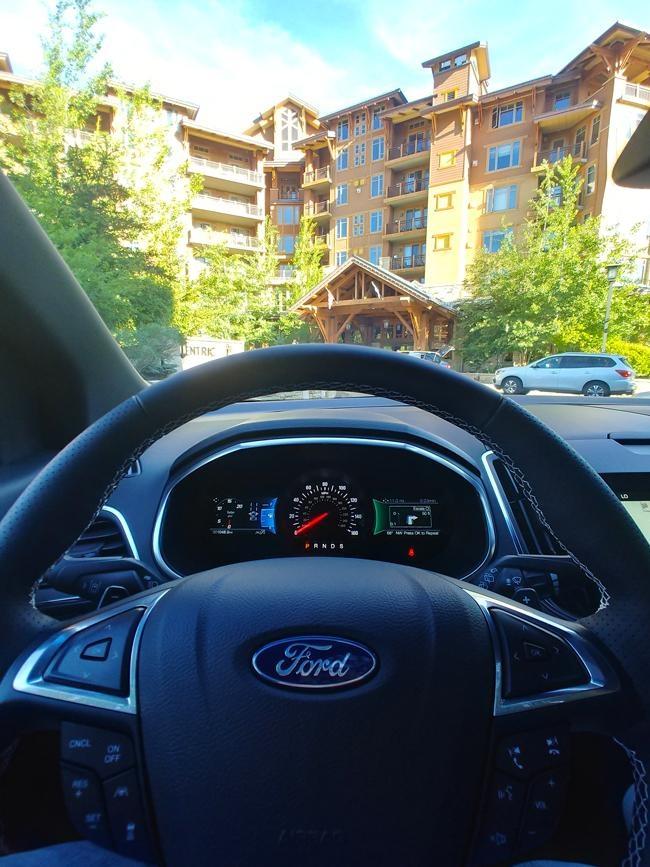 The Ford Edge ST SUV Experience is complimentary and exclusive to all Edge ST owners but you need to provide your own transportation to Park City and register on their website. Once you are there, pretty much everything is included for one driver and one guest (non driving). Honestly, this is a really awesome idea and with Ford expanding it next year to include Explorer ST owners it's a great way to define what it means to be part of the Ford family.