Emory Motorsports presents its latest custom Porsche build, a novel mix of 356 and 911 technology. The result is a truly one-of-a-kind ride, pairing 911 performance with the quintessential 356 Emory Motorsports aesthetic.
Commissioned by a client who wanted to drive to East Coast ski areas, the decision was made to artfully combine a 1964 Porsche 356C body with an all-wheel-drive 1990 911 (964) C4 chassis. The meticulous four-year build began by laser-scanning the 1964 body and the 1990 chassis.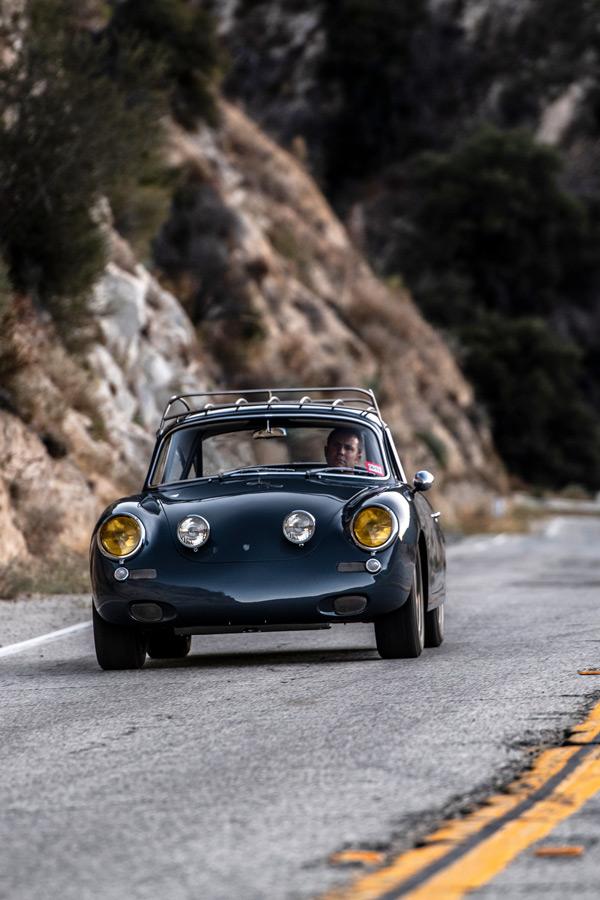 Emory Motorsports' goal was to retain all of the original suspension pick-up points from the 911, but two challenges existed: the differences in wheelbase and rear track. The decision was made to retain the 356's wheelbase, which required shortening the 911's center tunnel. The 356's steel body was then subtly widened to match the 911's rear track. Adjustable KW coil-over shocks mate perfectly to the 911's architecture and provide optimal ride quality and control.
For the powertrain, Emory Motorsports retained the C4's G64 5-speed AWD manual gearbox. The driveline now incorporates a rally-style differential bias with independent front-to-rear and side-to-side manual torque control. The disc brakes are standard 964-issue. The custom 16x7 black powder-coated wheels are inspired by wheel designs from different eras. 205/60R16 Pirelli Ice Zeros give superior all-weather grip.
The 356 C4S is powered by the proprietary Emory-Rothsport "Outlaw-4" engine. Rod Emory and renowned engine builder Jeff Gamroth of Rothsport Racing collaborated over the better part of a decade to create an original four-cylinder cast-aluminum block. The new engine incorporates the best features of three distinct iterations of the 911 powerplant.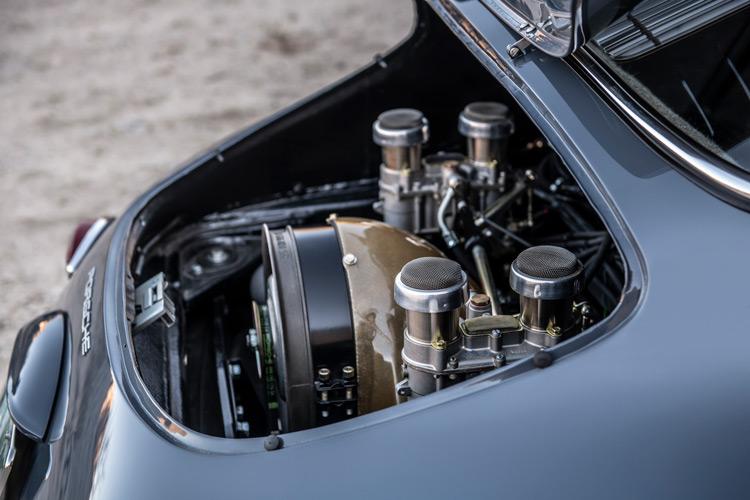 Dual Weber 48 IDA carburetors feed this twin-plug engine, rated at 200 horsepower. This 2.4-liter Outlaw-4 employs a crank-fire ignition, and exhaust flows through custom headers and a stainless-steel muffler.
The custom bodywork includes a widened rear section, a flattened hood with its handle deleted, a louvered deck lid, and body-colored rally lights. A competition fuel filler leads to an 18-gallon GT FuelSafe fuel cell. Body color is Graphite Blue Metallic (an OE 2016 Porsche color).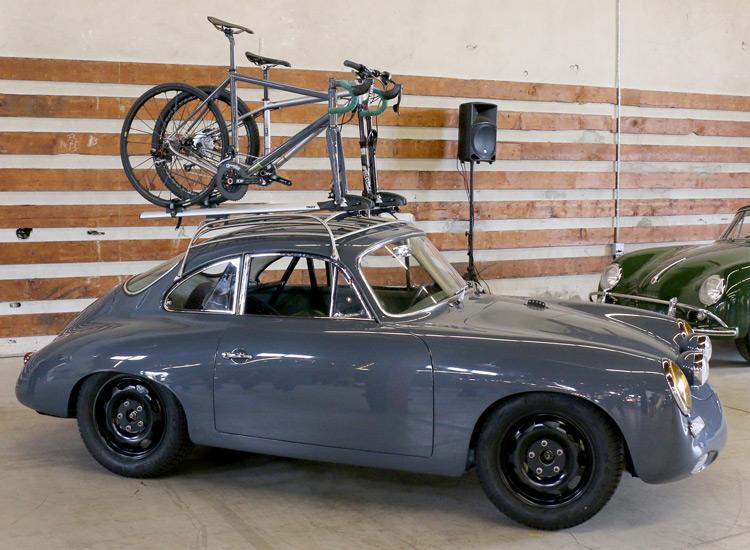 Per the client's request, the roof rack was conceived in CAD to accommodate carrying bikes, skis, or other gear. The one-off drip-rail clamps were 3-D printed in chemically pure titanium, then welded to the custom-fabricated rack by the car's owner. His fabrication skills extend from his titanium bicycle manufacturing (
Independent Fabrication
,
https://ifbikes.com
).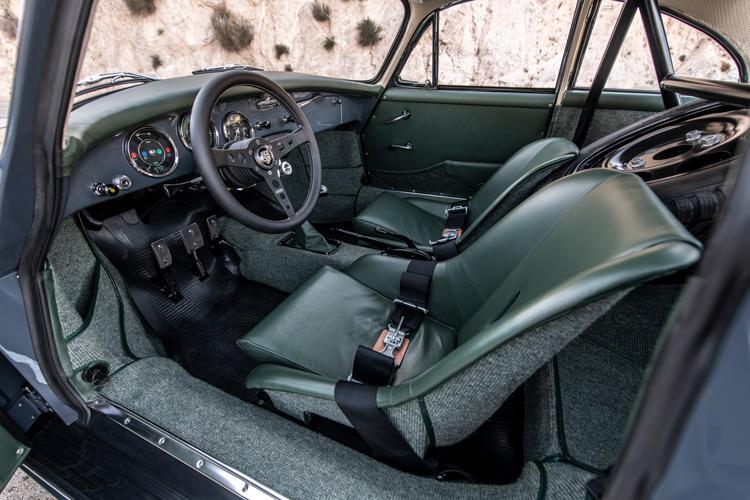 On the inside, Emory Motorsports injected Porsche racing inspiration. The RS-style driver's seat provides functional contrast to the Speedster-style passenger seat. A removable rollcage provides additional safety. Interior tactile interfaces include a MOMO Heritage steering wheel, a 911 shifter with Outlaw shift knob, and a Tilton pedal assembly. Total curb weight for this rally-inspired package is 2,150 pounds.
For more information on custom Porsche 356 Emory Outlaws and Emory Specials, please visit
EmoryMotorsports.com
.