We are thankfully in a renaissance of smaller trucks and the 2019 Ford Ranger is among the most highly anticipated. It is also one of the best equipped, with awesome numbers and robust capability. With a truck like this though, it's about more than just raw numbers ... it's about what you can do and where it can take you. The FX4 trim level that we were provided is not the Raptor or even a competitor to the Toyota's TRD Pro or Chevy's ZR2 off-road trucks but it delivers a solid and comfortable experience both on and off road. This makes it an excellent road tripping vehicle. To test it out, we decided to explore historic Nate Harrison Road and climb to the top of Mount Palomar in San Diego, California.
One of the first things you'll notice about The 2019 Ford Ranger FX4 is that among it's peers - Toyota Tacoma and Chevy Colorado specifically - it is thoroughly modern. It feels like it was designed for someone that might be coming over from a mid-sized SUV rather than a truck. For instance, it has excellent safety features including the Ford Co-Pilot360 suite of driver-assist technology as well as overall styling that evokes something "softer" than a rugged work truck. Don't be fooled though, this truck feels great to drive and materials inside and out are anything but "soft". This is still a truck but it's something different than just a scaled down F-150.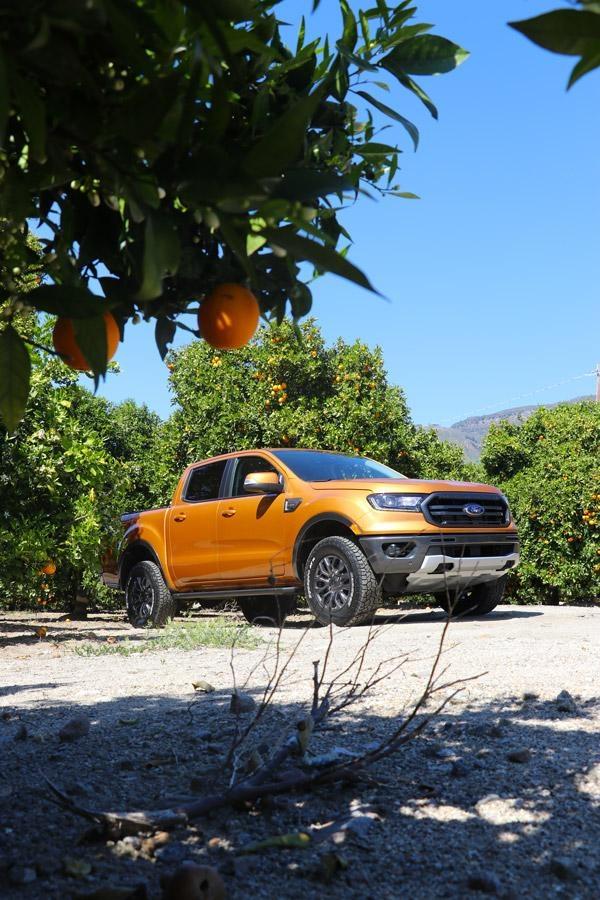 This truck is about adventure and while the Ranger is a solid work truck with all the right numbers - it's about getting you to the fun.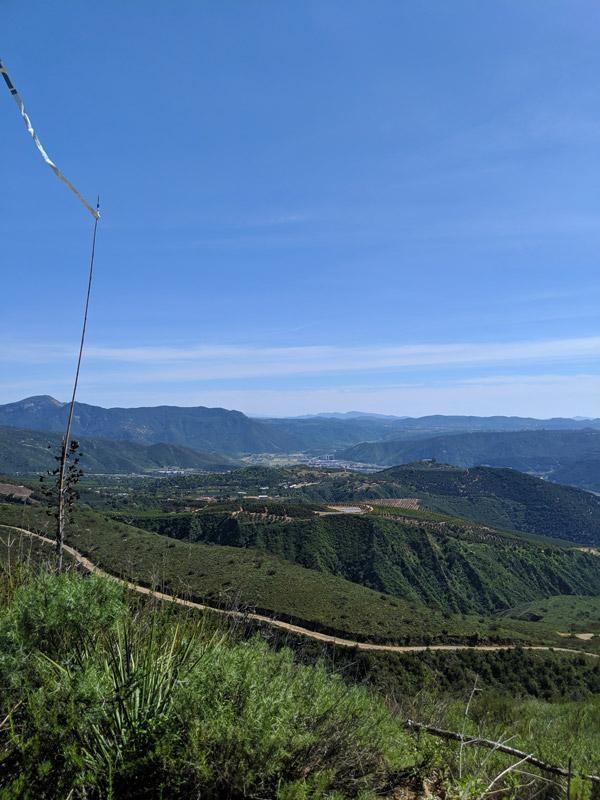 The trail we chose for this truck review barely tested the truck's off road chops since it is a fairly well graded trail though it does have some very rough ruts, rock slide areas, and narrow areas with steep drop-offs. What it does provide though is access to views that most people without 4x4 will never be able to experience and that's ultimately the fun of having an off-road truck.
Our Ranger had the FX4 Off-Road Package which takes the normal Ranger XL and adds off-road tuned suspension, off-road tires, electronic-locking rear differential, a terrain management system and Trail Control. It also adds skid plates covering the fuel tank, transfer case, and front differential as well as a front bash plate and exposed front tow hooks.
You aren't going to be launching this off jumps or competing in King of Hammers but it's enough for most people to explore terrain to advanced for a standard Ranger.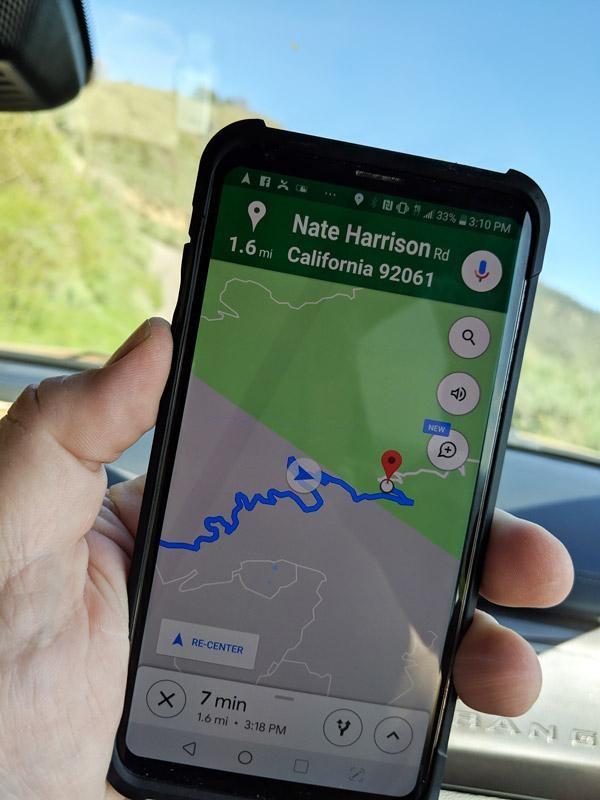 Our journey would take us from about 1,500 feet to more than 6,000 feet above some of the most beautiful landscape in San Diego. From orange orchards through scrub brush and ultimately ending up surrounded by forests, some prefer to take the paved road on the other side of the mountain but that's less fun.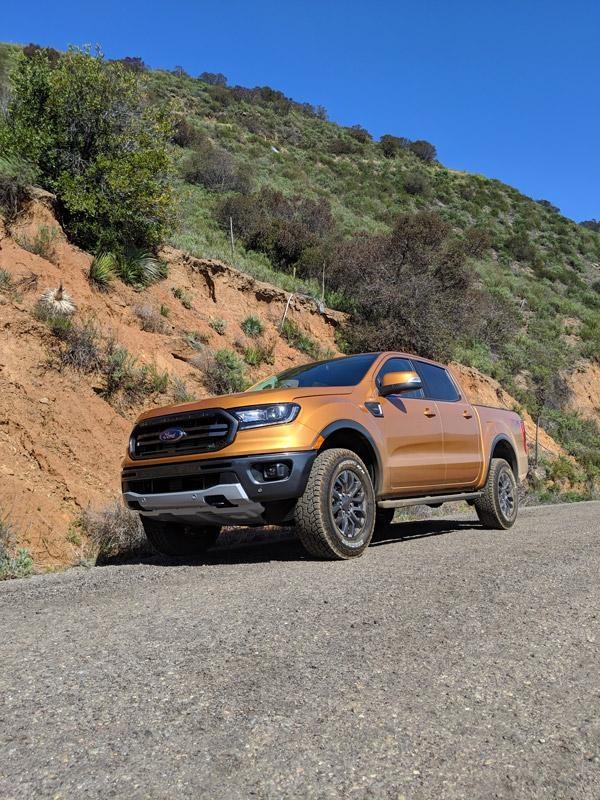 Instead, we decided to take it up the historic Nate Harrison Road - a trail hacked out of the hillside by former slave and gold rush prospector, Nate Harrison. Harrison occupied a cabin in the area from approximately 1865 through 1919 and during this time hacked out the road so he could access his homestead as well as allow others a path up the mountain.
Today, his homestead still exists but is now a vacation rental property. Back then though, Harrison would welcome travelers with cold water from the spring. Today though, we're not worried about horses and out Ford Ranger keeps us cool and comfortable. However, roads like this are ultimately why it's worth investing in a midsized truck with some off-road upgrades. While a full-sized truck could have made it up the trail, being narrower allowed us to squeeze by narrow spots on the trail far easier.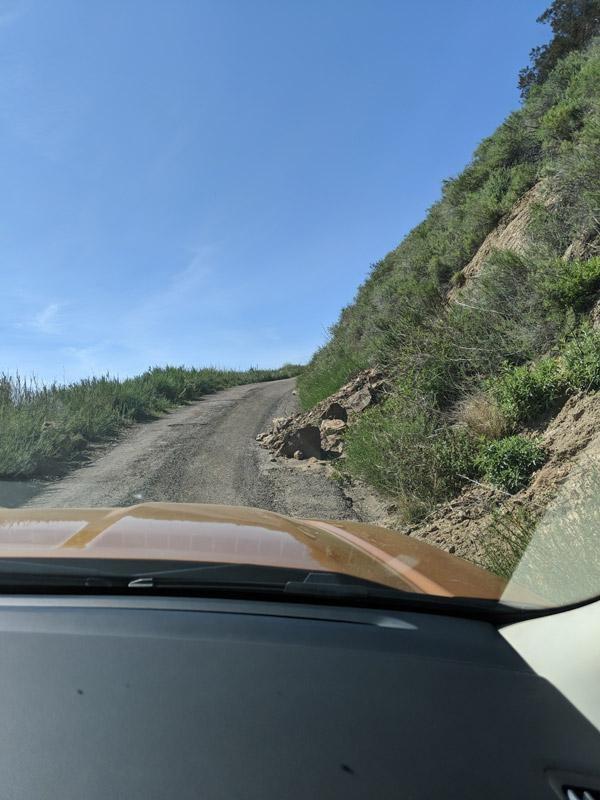 Similarly, in good conditions you could have done this trail with car or mini-van - having a 4x4 truck with a bit of extra clearance makes it a breeze to pass right over ruts and fallen rocks caused by recent rains.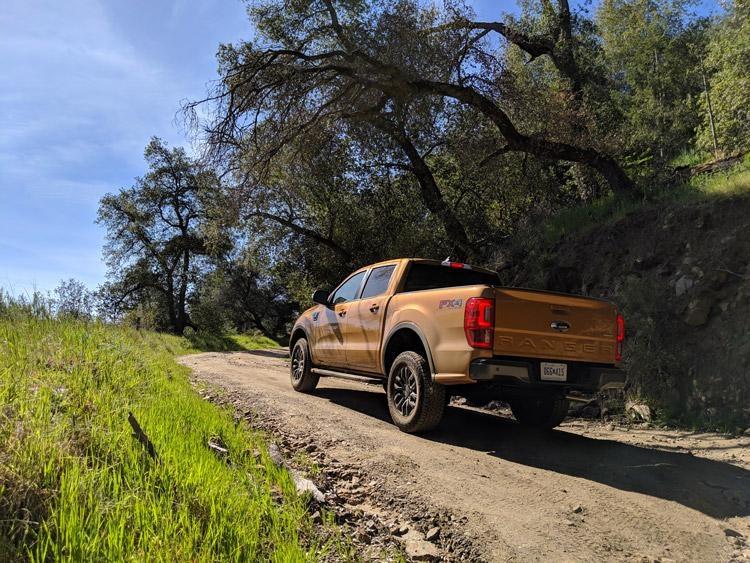 As we continued our adventure, the brush began to grow around us and the road shifted from packed cinder to loose dirt and while graded, had spots damaged by recent rains.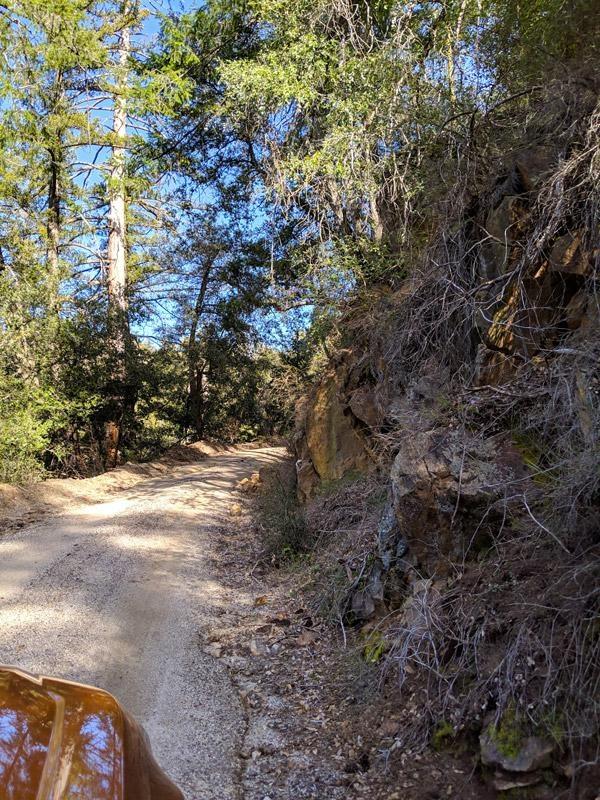 As we entered the park area at the top, the road conditions shifted again. This time there was an ancient paved road that was filled with holes and loose edges. In parts there were rocks and dirt from recent slides as well.
At the top of the Palomar Mountain, it's time to take a break and enjoy the view. The 2019 Ford Ranger is nimble and as easy to drive up narrow roads like Nate Harrison Road as it is to park in tight urban garages covering the valley below.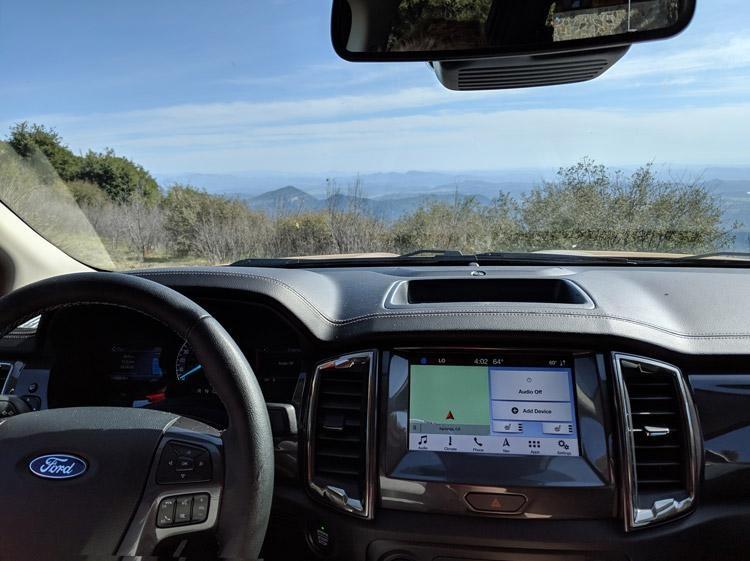 However, despite it's smaller size and lack of a V6 or even V8 engine, the truck doesn't shy away from capability. With the standard 2.3L EcoBoost engine and 10-speed transmission, it has 310 lb-ft of torque, can tow up to 7,500 pounds, and carry a 1,860 pound max payload. It's doing all this while delivering 21 / 26 mpg fuel economy numbers (4x2 configuration).
At a starting price of $24,300 ($35,230 for the FX4 package), it's not a cheap option and frankly you get a whole lot more truck for about $5,000 more if a full-sized F-150 is an option for your use case.
For me though, I like smaller trucks, appreciate the fuel economy improvements enjoyed by the Ranger, and a full-sized truck simply won't fit in my parking space at home. For you, things might be different and the choice might be more difficult.