Greenerways Organic provides full suite of organic and earth-friendly items to help you stay healthy this summer, including a bug repellent spray, sunscreen, and all-purpose cleaner, and hand sanitizer. All of the items are designed to be as earth-friendly as possible and where possible use essential oils instead of harsh chemicals for a result that frankly smells pretty good when you use it compared to the chemically clean smell you might otherwise notice.
My wife and I like to take weekly trips out to the mountains to enjoy some fresh air, sunshine, and a couple of bottles of wine. The winery we enjoy is relaxed and allows us to spread out in the orchard and so it seems senseless to bring chemicals into the equation since we head here to get closer to nature for a few hours. Thankfully, Greenerways Organic offered to send us some samples to check out.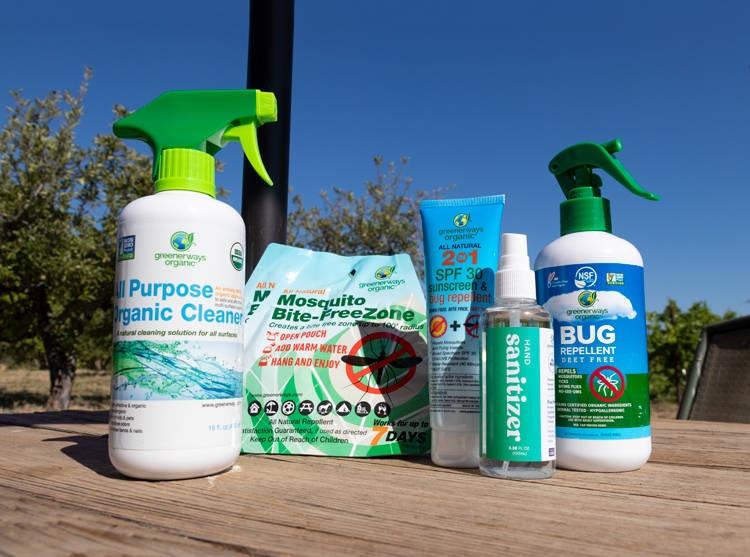 Greenerways Organic's mission is to create effective, affordable, organic solutions for everyday problems. It is a family-run business and so they are making products that not only are better for the environment ... but also for the health of all members of the family, including pets. Unlike some other products out there they have gone above and beyond to not just say they are "organic" but actually have certifications for being USDA Organic, Natural Products Association, Non GMO Project Verified, and other industry certifications.
One thing to watch out for - and I assumed this myself - is that "All Purpose Cleaners" are generally NOT able to kill viruses such as COVID-19. This isn't a bash on their product but as a general note since I had been cleaning the shared washer-dryer with an all-purpose cleaner in our building recently and only found out weeks later that I really wasn't doing much more than just getting it clean.
However, for doing what it is designed to do, I like the fact that instead of crazy chemicals that you can't pronounce - this one contains essential oils including:
Tea Tree Oil
Lemongrass Oil
Cinnamon Oil
Spearmint Oil
Rosemary Oil
Orange Oil
Sucrose Cocoate
Upon using it to clean bug smashes off our windshield it seemed to work well and smelled pretty good too.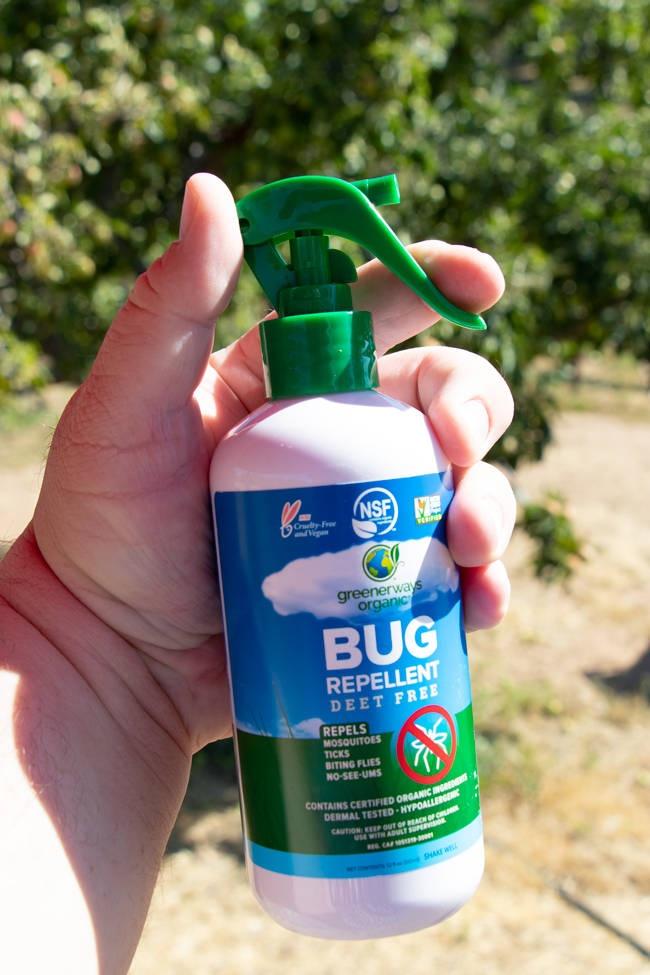 Like the all-purpose cleaner, the bug repellent too is designed to use the power of essential oils instead of harsh chemicals and insecticides. It is DEET free with no parabens, and no phthalates. I don't even know what those are but I'm glad it doesn't have them. Instead of chemicals, it uses:
Citronella Oil
Lemongrass Oil
Soybean Oil
Peppermint Oil
Cedarwood Oil
Thyme
To keep mosquitos and other bugs away.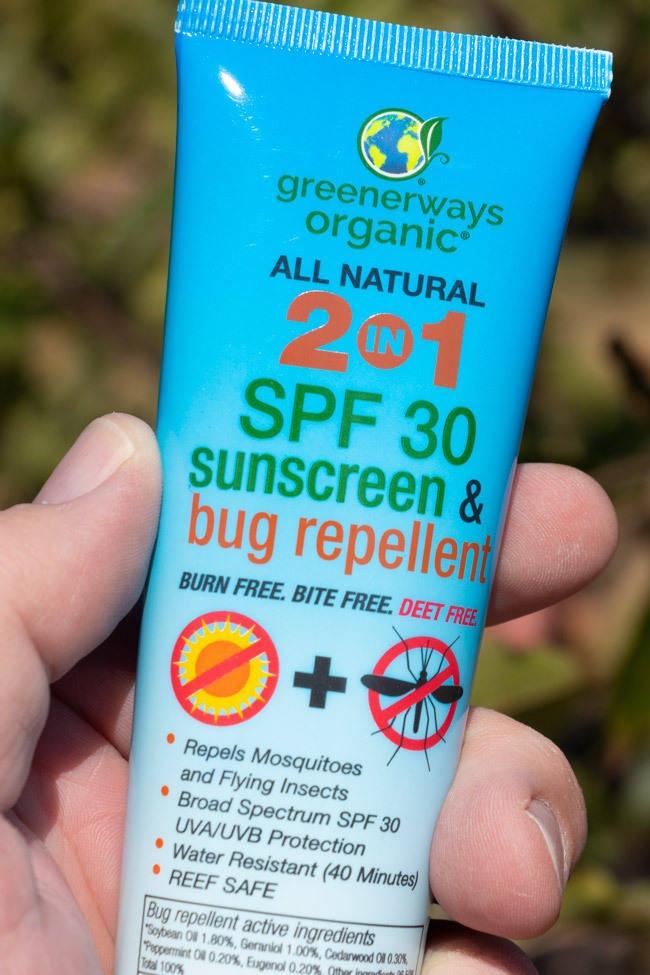 Finally, our favorite product was a combination of Sunscreen and Bug Repellent. Not only does it have a Broad Spectrum SPF 30 with UVA/UVB sun protection but it is water-resistant and reef safe as well. On top of this, it also functions as a bug repellent so you don't have to worry about spraying yourself twice. For sun protection, it uses Zinc Oxide and contains no alcohol, parabens, sls, polymer, copolymer, oxybenzone, octinoxate, avobenzone, or octocrylene. Again I'm really not sure what most of that stuff is and that's sorta of the point.
Most products we buy today contain very similar active ingredients but then wrap all sorts of junk around it. For instance, Zinc Oxide helps protect against sun but the other stuff in mass-market brands can actually be harmful to your health and the comfort of those around you.
Ultimately it's up to you, but in an age where we are examining what's important and understanding that everything is connected ... maybe it's even more important to do the right thing when you have a chance.
You can find many of these products in local retailers including Costco, Walmart, CVS, Whole Foods and they also have some great bundles online as well.