Today we're talking with Brad Lovell who is a Baja 1000 champion and BFGoodrich ambassador about his love of driving and exploring awesome places.
How did you get started with rock-crawling and off-road racing?
Racing is hard to get into and hard to get out of. It's like comparing a carnival worker to a white collar job – the worlds don't mix. I used to be on the other side and I couldn't imagine how people could find the time and money to go race. I didn't like it and found a way to make racing a full-time gig.
As youths, my brother and I spent many years camping with our family in the Colorado Mountains which gave us a great sense of adventure. We didn't want to fish or hunt, we wanted to see where the road ended. They were difficult roads to drive and once we got our drivers licenses we were free to challenge ourselves and explore! We spent a solid decade honing our skills in the mountains, deserts, and red rock before we tried our hand at competition.
We entered our first rock crawl in 2004, after I turned my daily driver into a full-blown comp buggy. We were on a winning streak that lasted 6 years before we branched out into all kinds of off-road racing like short course, desert, and hill climbs.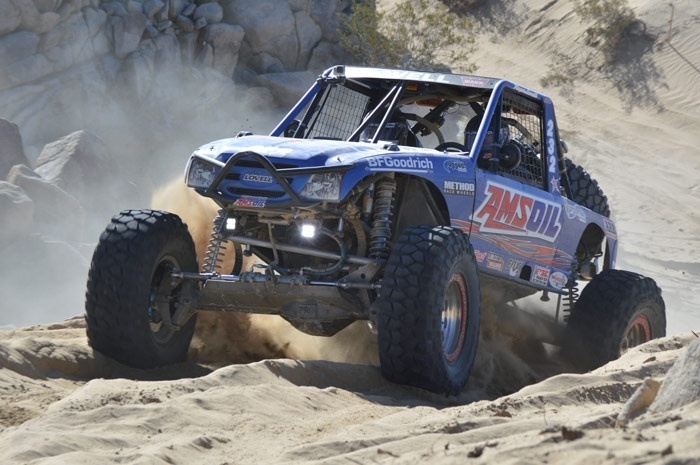 Where are some of your favorite off-road trails around the country?
I like extremes. I love tough trails and I love getting away and seeing rare sights. The first trail that comes to mind that combines all these elements is Mount Blanca in Colorado. It is hard to beat the beauty of the Colorado Mountains. I also have a deep appreciation for desolation, and one of the farthest spots in the lower 48 is the Hole in the Rock – a trail that Mormon settlers took that now leads to the shores of Lake Powell.
What is your advice for someone who maybe wants to "try" to go off-road but is afraid to wreck their truck?
Off-roading isn't about tearing trucks up. You can choose to do that off-road, but it takes a conscious decision. For guys who are thinking about getting out there, I'd say be smart, rely on yourself and your equipment. If you are putting yourself in a situation that you are not accustom to, be cautious. No matter what level of technicality or speed you choose, always remember to challenge yourself just a little at every turn or rock. Don't make wholly unsafe decisions, but scare yourself just a bit every time you go out. That will make you want to keep going weekend after weekend, trust me...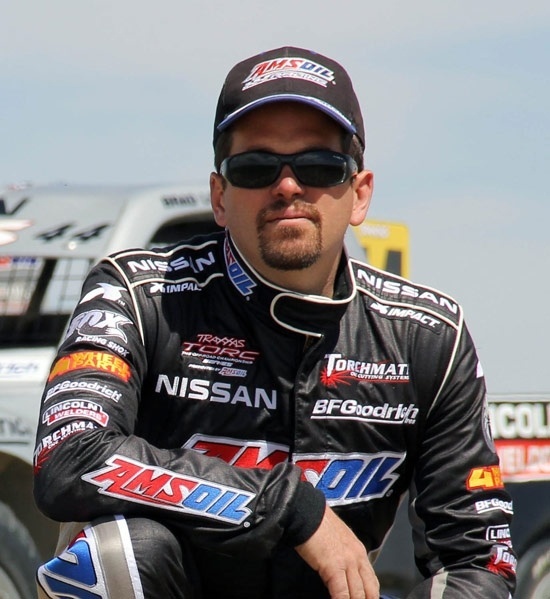 Why do you love BFGoodrich tires? And is there a particular set of tires you'd recommend for people to use?
I love BFGoodrich tires because they are authentic. The name stands proud on the fact that they build the best tires – especially ones that go off-road. Their history at the pinnacle of off-road cannot be duplicated by any other company.
BFGoodrich's latest tire, the All-Terrain T/A® KO2, is my current tire of choice. We've raced on it 1000 miles down the Baja 1000 for a class win, suffering no flats along the way. We've explored 7,500 miles of the northern reaches of Canada and Alaska to the Arctic Ocean in the dead of winter without slipping off the road. It is also the tire I trust to take my kids to school and tow the race truck to the race.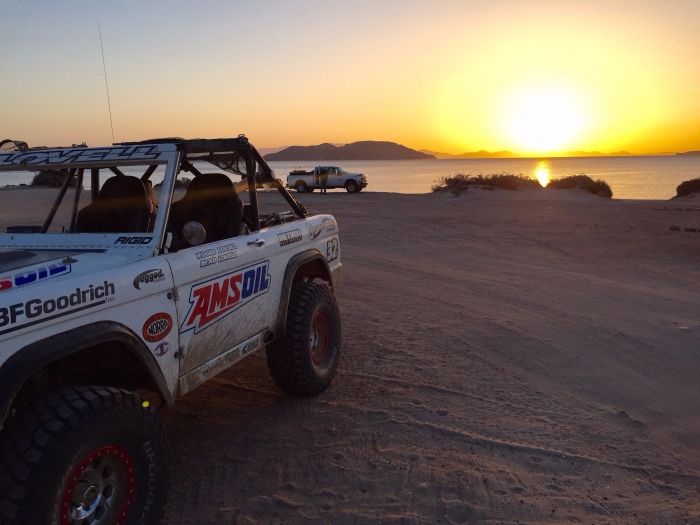 Imagine this... You're packing up the truck and heading out with the guys for an epic guy's weekend and off-road adventure; where are you going, who are you taking with you, and what gear is a must to ensure you have the best time possible?
The most epic guy trip I can imagine is racing the NORRA Mexican 1000. This 4-day vintage race runs the length of the Baja and has a unique old school style. Five of us guys took our classic '68 Bronco down for the race this year. We borrowed parts from the locals, slept on the beach, and crossed the finish line with gorilla tape holding our rear suspension together… for the win!
Baja is a magical place but you must go prepared... you can't just dial 911 for help down there. Being down there for 40 years, BFGoodrich knows that and it's why they put so much research into building the best tires. If you're going to take on Baja, you'll need food, pesos, gear for all weather, and enough truck parts to get home. Always make sure to take at least two spare tires for everything. Lucky for us though (because we forgot the key to the spare tires) we had no flats on the race truck, chase truck, or trailer.
I see a lot of guys heading out to Utah to explore the parks there. Where is your favorite spot(s) in that part of the country and what should guys know if they are planning a trip to explore the trails there?
My favorite spot for the last 25 years has been Moab, UT. It is the rock crawling mecca. There are challenges from mild to wild, all within a few miles of town. It doesn't matter what you bring, you will be amazed with driving thrills and the surrounding beauty. In the recent years I have found myself exploring the longer trails in the area, reaching into Canyonlands and as far south as Monument Valley.
With Moab so close, it is easy to forget that breaking your truck 10 miles from town is at the least an enormously stressful inconvenience. Know what you're getting into. If you trailered your truck out there with spares tires and your four buddies are in their rigs behind you - go for it! Push it hard! If you are alone and drove your rig 350 miles just to get to the trailhead, you might want to treat each climb and ravine with more caution. I learned this the hard way, a couple of times.