The Chevy Tahoe is one of my favorite big SUVs and that's because it is apologetically big and powerful, yet still fun to drive. Chevy has made it even better this year by offering a new trim level, "Custom" where they've removed the third row, made a towing package standard, and added a few cosmetic tweaks as well. What you're left with is the perfect truck for pulling everything you need for the weekend and tons of cargo space inside, along with a super comfortable ride and great tech to help you get there safely.
The new 2018 Chevy Tahoe Custom trim level comes in at $44,995 and comes standard with 6,600 pounds of towing capacity (up to 8,600 pounds with the max towing package). To put that into understandable terms, the Tahoe could pull four of the Polaris RZRs (including trailer) with the standard package. Under the hood, the Tahoe features a 355-hp 5.3L V-8 engine that is able to deliver a pretty impressive fuel economy of 23 mpg.
To test out the new trim level and give us some real world experience, Chevy teamed up with Polaris and we headed out into the desert near the California / Nevada border.
As I mentioned, the Tahoe with one RZR behind it was barely a test for hauling. However it did give us some time driving it on the strip followed by highway time to relax and enjoy the interior comfort. Inside, the Tahoe features Apple CarPlay and Android Auto compatibility, an 8-inch touch screen, and standard features including rear-vision camera, remote start, and teen driver mode. Additionally there is a full suite of safety features including the available Enhanced Driver Alert Package that includes: Forward Collsion Alert, Safety Alert Driver Seat, IntelliBeam headlamps with automatic high-beam control, Lane Keep Assist and Low Speed Forward Automatic Braking.
For those gadget lovers, it also includes five USB ports and five power outlets including a 110-volt three-prong outlet to support larger electronic devices.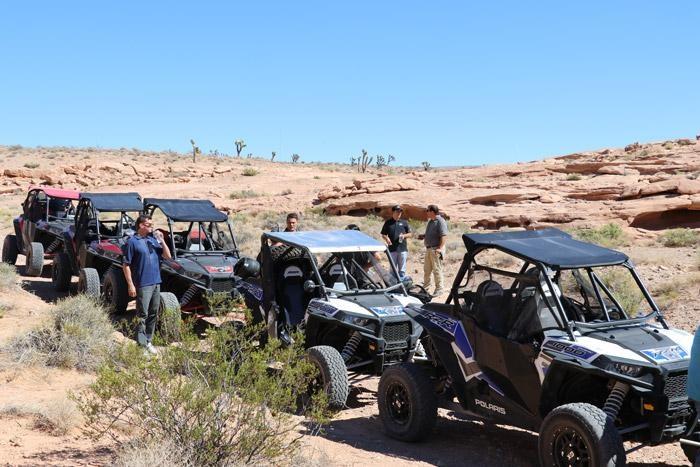 Out in the desert, Polaris gave us the chance to play with two of their RZR models including the brand new RZR XP Turbo DYNAMIX Edition. For someone who's new to the world of side-by-side ATVs, even the more basic RZR XP 1000 was still incredible. However, the Turbo was a real treat.
Sporting a 168 hp engine and DYNAMIX Active Suspension, it's the king of the trail and is as sophisticated as any car. With a price of $25,999 it's also as expensive as a car but a whole lot cheaper for the level of performance than a high-end 4x4 truck. With the visability, size, and nibleness it's also potentialy a whole lot more exciting than a truck since you can go places where a full-sized vehicle simply can't. We're headed out to Glamis, CA later this month for RZR Fest to get some more time driving it through the open desert and I can't wait to see what it is truely capible of.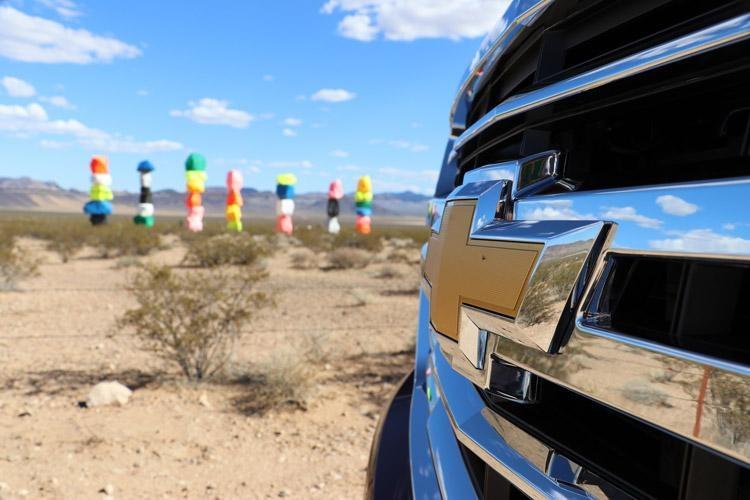 It's tough sometimes to review a trim level, but that's not really what this trip was about. It's more than just numbers and stats. Instead, this trip was about showing what a car can do for you and why it's great to have something big and strong to take you out on weekends - while still being able to ride in style all week long.
The Chevy Tahoe continues to be one of my favorite vehicles for road trips and I can't wait till my next journey with it!