The Lexus RC 350 F-sport is a driving enthusiast's dream come true. Boasting Lexus' trademark luxury and performance, the Lexus RC 350 F-sport will be available in two versions: an RWD version for those who love to drive and an AWD version for those who need some extra traction on wet roads or simply more stability when accelerating around corners. Lexus has been making waves with its beautiful sportscars lately, and this new model is no exception.
I first experienced the Lexus RC family at a launch event in New Orleans years ago. I loved it then and I love it even more now. In some ways, what I love most about it and hate most about it is wrapped up in this factor that it is still the same platform introduced all the way back in 2014.
While Lexus has updated it somewhat in terms of video screen and safety technology in the nearly six years since, things like the inclusion of a CD player make it clear that we're riding on something from a different era.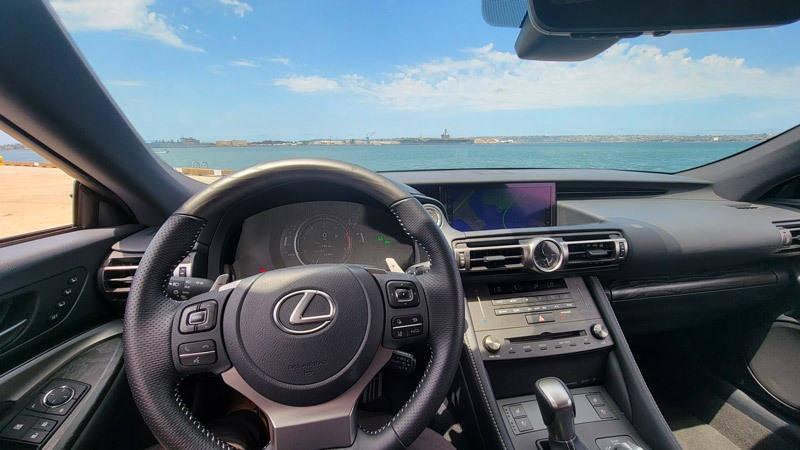 Likewise, a lot of improvements have been made in terms of navigation screen usage since then too. The touchpad located directly being the shifter and exactly where you might rest your hand is a bad design decision rooted in a noble objective to allow the driver able to use the nav screen more easily.
These ultimately aren't complaints as much as they are observations.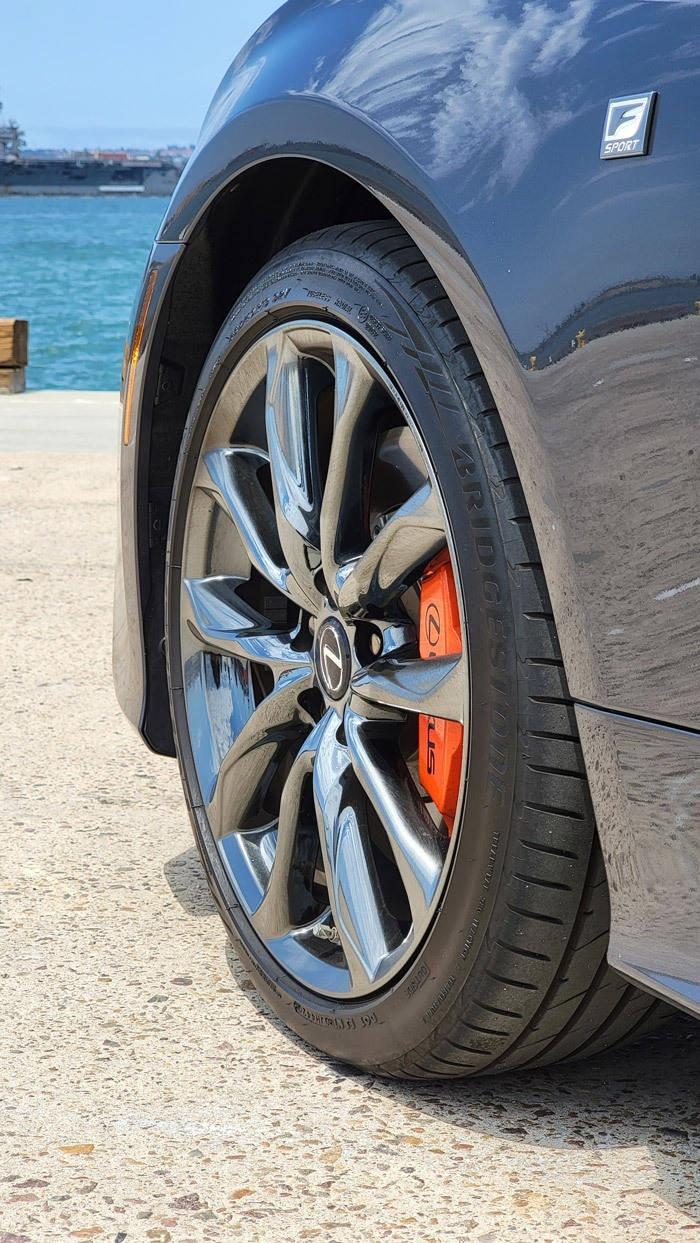 Everything that I liked about the RC 350 F-Sport back then is still here ... but since it has had the opportunity to mature and evolve over those years the car is simply rock solid.
There are a few different elements that go into creating a luxury sports coup and when you consider what the most important elements are, having the most modern technology and design isn't always the most important.
For me, what I look for is relative comfort, performance, stability, and looks. Additionally it has to be at least somewhat practical for everyday use as well.
The 2021 Lexus RC 350 F-Sport delivers on all of these objectives extremely well.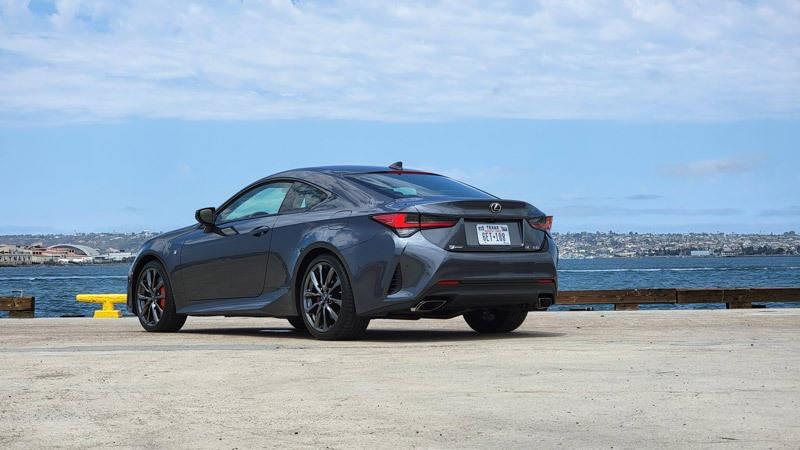 Comfort
I'm a big guy and while no sports coupe is ever going to be hugely enjoyable to get in and out of, the Lexus RC 350 F-Sport was better than many similar vehicles. While I had some issues with the rake of the windshield and having to bend my head ... it was completely manageable.
While driving around town and on some back roads, the seats were also very comfortable without having that hard racing seat feeling that some performance coupes like to add so that the owner feels "sportier" even though they really don't need it.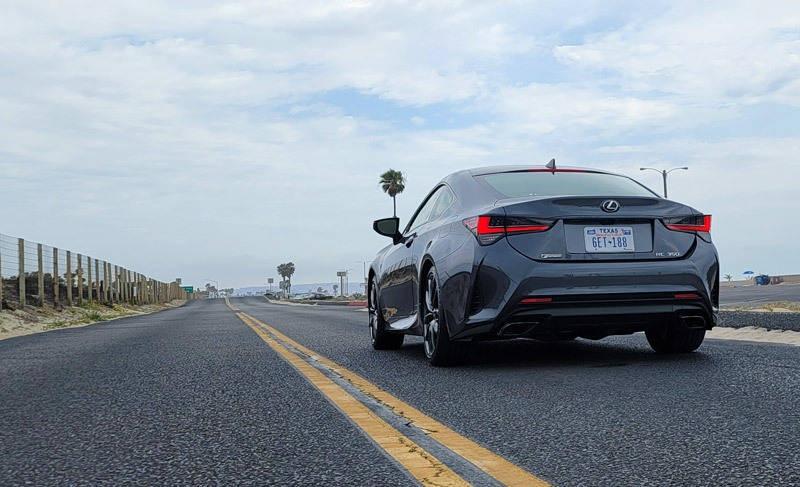 Performance & Stability
The RC 350 F-Sport AWD is Lexus's mid-level version of the platform and features a 311-hp V6 engine that delivers a perfectly adequate level of performance but it is not a performance vehicle by any means. For most people though, the extra $10,000+ to add 161 more horses available in the RC-F's 5.0-liter V8 just isn't worth the cost.
That's ultimately up to each buyer though, having experienced that 472-hp beast I can honestly tell you that I was left wishing that was what I was driving. However, at no point did I feel like the RC 350 F-Sport was underpowered or disappointing. It was just simply that more power is always better and the exterior design makes you think it will be quicker than it actually is.
From a stability perspective, I really enjoyed driving the RC 350 F-Sport. Especially with AWD it is a heavy vehicle that is low to the ground and took every corner I threw at it without so much as a hesitation.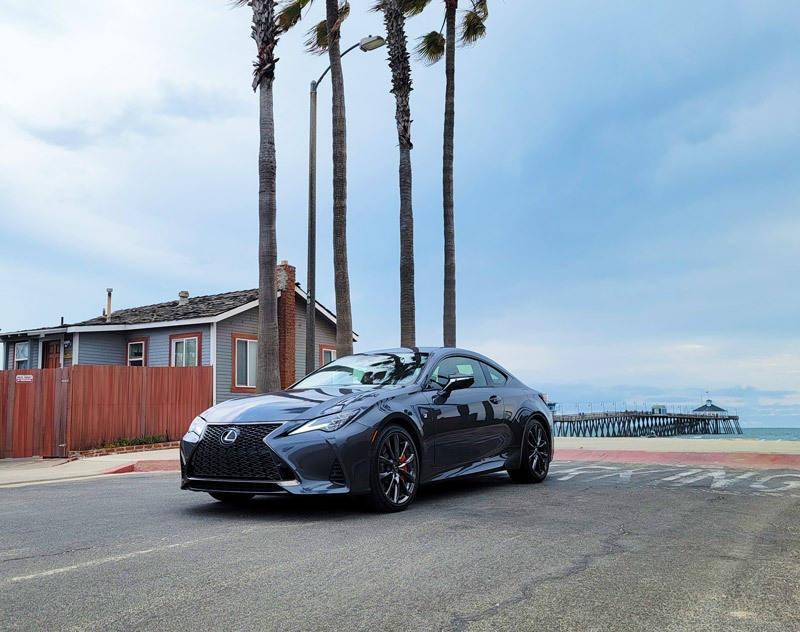 Looks
This is simply a stunning vehicle to look at. The designers did a fantastic job when they introduced it in 2014 / 2015 model year and with the update in 2018 it looks even better. The lines are simply breathtaking.
Inside is sufficient but I'd love to see a more modern center console and re-designed infotainment screen controls where I didn't constantly tap the controls on accident.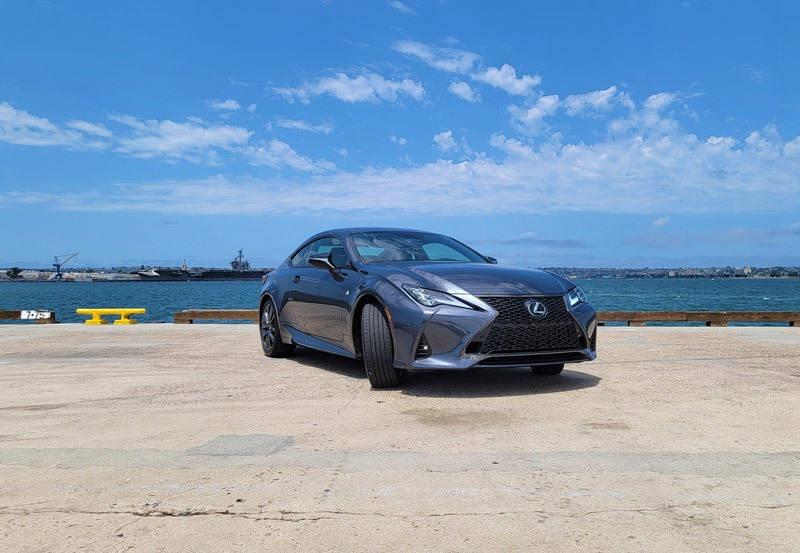 Practicality For Everyday Use
The 2021 RC 350 F-Sport has a rear seat but it is worthless for anything more than placing a bag of groceries on, or maybe a backpack. With two adult men in the front seat, there is literally zero legroom for even a child in back.
However, surprisingly the trunk space is enormous.
I was able to place my camp chairs, table, and a cooler in back when we took it down to the beach and that was unexpected.
Lexus has been known as a company that produces luxury cars with Lexus-level performance and Lexus RC 350 F-Sport is no exception. With a starting price of $52,680, the Lexus RC 350 F Sport offers a perfect mix of comfort and style for everyday use with more power than most people might need but plenty more available in the upgraded RC-F for those who have a need ... for speed!