This is the time of year when messy floors seem to show up only moments after cleaning. Whether it is dirt tracked in from outside, pet visitors who unexpectedly shed all over your couch, or that extra cinnamon you intended to add as a light dusting that now is spilled all over the floor ... you need something prepared to help you clean those messes. The ORFELD Stick Vacuum is up to that task!
Available now on Amazon, the ORFELD 6-in-1 Stick Vacuum is a multi-purpose tool that includes a variety of attachments including: a crevice tool that can be used to clean between couch cushions and difficult corners, as well as a brush that can be used with the extension tube or attached directly to the base unit so you can clean places like couches or even car seats easier.
I personally love this style of vacuum since it replaces two different products that I used to use - an upright vacuum and a handheld. This one does both very well.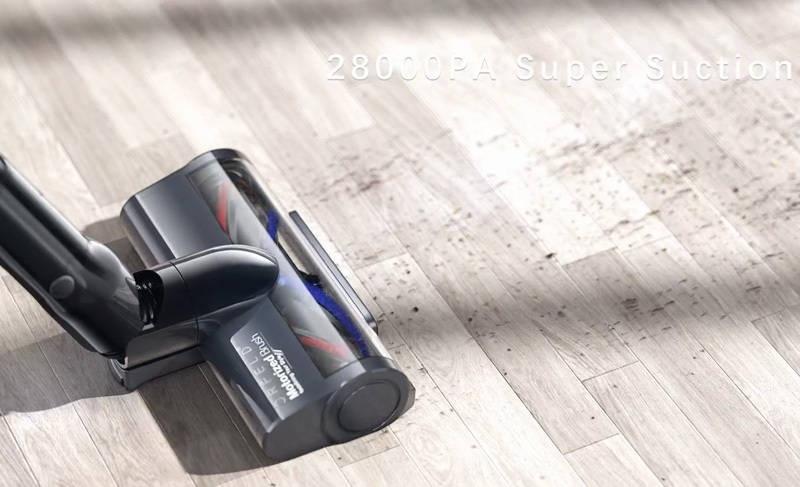 While upright vacuum cleaners can be more powerful, at 200W and with a 100,000 RPM fan speed this is an excellent choice for 90% of the quick tasks that you will be doing around the house. In fact, it is just as powerful as many uprights that you'll find in the store. For me personally, as an example, I still have a heavy-duty vacuum that I pull out for heavy jobs but if you are just cleaning up some dirt that got tracked in, or pet hair from the couch - something like this is perfect.
That big powerful heavy-duty vacuum that I have doesn't get used as much though, since it is heavy and difficult to drag around the house.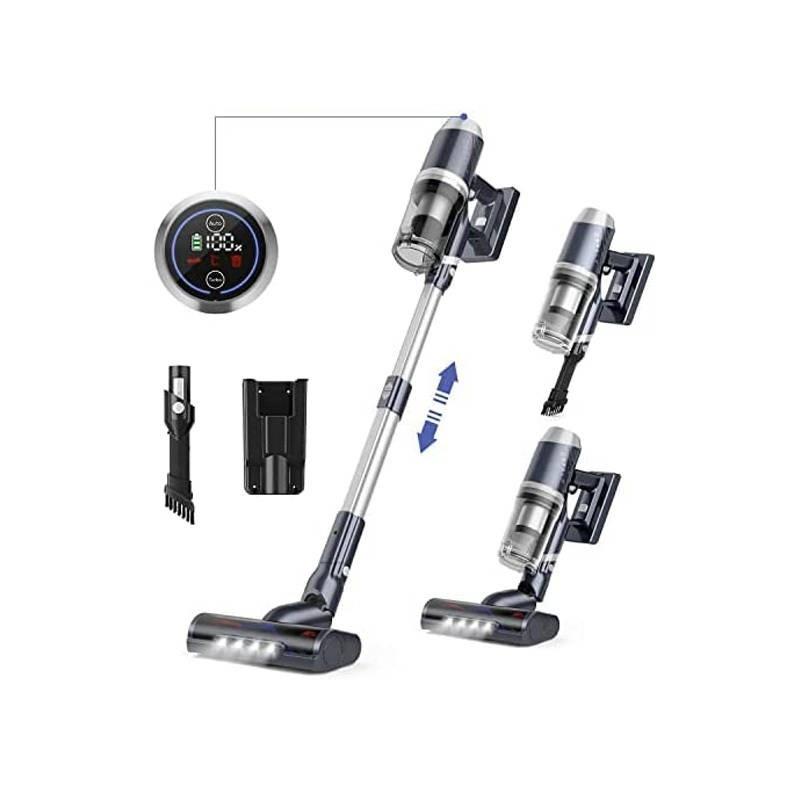 This ORFELD cordless stick vacuum on the other hand, weighs only 5.73 pounds and has a .9L dust cup as well as a HEPA Filtration System that captures 99.99% of dust, including particles as small as 0.1 micron.
While most of the cleaning tasks that you will be doing with this device are going to last just a few minutes, it is comforting to know that it has as long as 60 minutes battery life, though at maximum power that drops down to 15 minutes. That is still plenty of time for most tasks.
ORFELD measures the suction power of this unit at a maximum of 28,000 Pa (Pascal Pressure unit) and offers three modes to help you get the best balance between power and battery life. For instance, at 8,000 Pa it lasts as long as 60 minutes while still retaining more than twice the power of a typical robot vacuum unit while 18,000 Pa offers 30 minutes and 28,000 Pa offers 15 minutes of cleaning.
In practical use scenarios - at 8,000 Pa you will be able to pull in dust and pet hair but at 28,000 Pa you will be able to suck up messes like food crumbs and small clumps of dirt.
If you are looking for a new vacuum to get you through the holidays or even as a gift, this is a good option and is available on Amazon with free Prime delivery with a regular list price of $479.98 but currently on sale for less than half that.