Papadakis Racing Reveals 1,000 Horsepower Toyota Corolla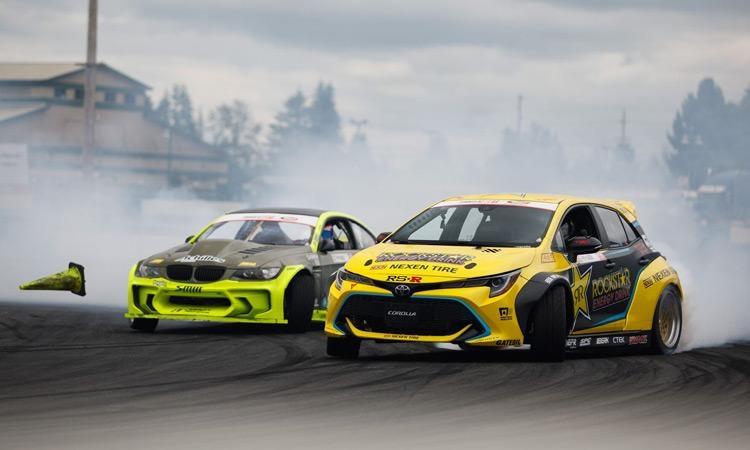 We make money from support by sponsors, advertisers, and affiliate partners. As an Amazon Associate I earn from qualifying purchases.
Yes, you read that right! The folks at Papadakis Racing have revealed their latest build, a 1,000 horsepower Rockstar Energy Drink / Nexen Tire Toyota Corolla Hatchback that will be competing in Formula Drift races this year. Here's a look at what it takes to transform a stock front-wheel-drive 2019 Toyota Corolla Hatchback into this rear-wheel-drive beast.
It's pretty amazing how much work went into the car! Papadakis Racing team began drifting in 2004 and is currently the most winning team in Formula Drift history, including their 2015 title win, with driver Frederic Aasbo and back-to-back championships with driver Tanner Faust in 2007 and 2008.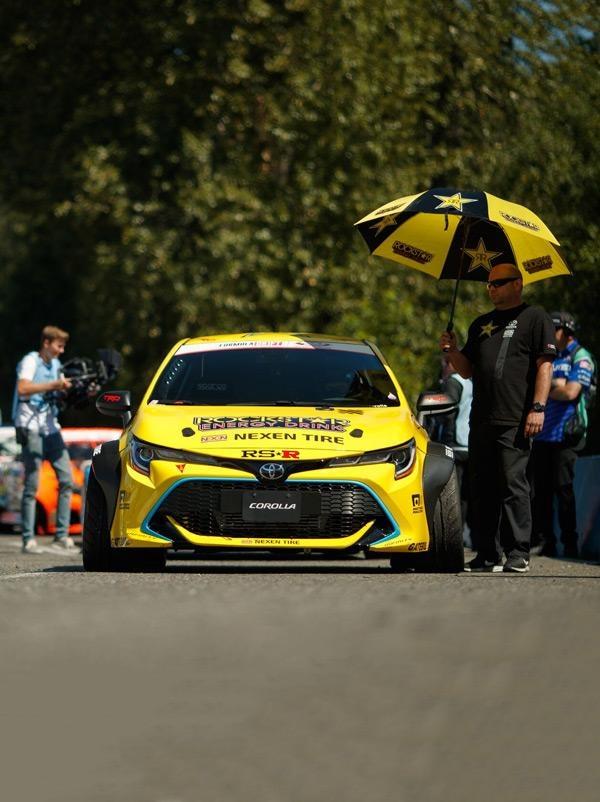 Build List for #151 Papadakis Racing Formula Drift Pro Championship Corolla:
PARTNERS
Rockstar Energy Drink (www.rockstarenergy.com); Nexen Tire (www.nexentireusa.com); Toyota
(www.toyota.com); TRD (www.trdusa.com), Motegi Racing (www.motegiracing.com); AEM
Electronics (www.aemelectronics.com); SPC Performance (www.spcperformance.com); Gatebil
Event (www.gatebil.no), RS-R (www.rs-r.com); Lucas Oil (www.lucasoil.com); BorgWarner (www.borgwarner.com); CTEK (www.ctek.com); Berk Technology (www.berktechnology.com)
EXTERIOR
Vehicle: 2019 Toyota Corolla Hatchback
Body Kit: Jonsibal (design) & TRD (build)
Carbon Hood and Trunk: RMR Racing
WHEELS, TIRES & BRAKES
Wheels (Front): Motegi MR406 (18x9)
Wheels (Rear): Motegi MR406 (18x10)
Tires (Front): Nexen Tire N'Fera SUR4G (265-35/18)
Tires (Rear): Nexen Tire N'Fera SUR4G (275-40/18)
INTERIOR
Seats: Sparco
Seat Belts: Sparco
Steering Wheel: Sparco
Pedals: Tilton 600 Series
Roll Cage: Papadakis Racing
Gauges: AEM CD-7 Dash
CHASSIS
Sway Bars: Custom Papadakis Racing
Adjustable links: SPC
Suspension/Shocks: RS-R Custom Coilovers
Springs: RS-R
Written by

James Hills

Page Views: 3847