Whether you're a Tiger Woods fan or not, this past weekend at the Masters was definitely something very special in the golf world.
I run Golf Trip Junkie, and while we live, eat, and breath the game - will be the first to admit that I've never really been a huge Tiger Woods fan. I always enjoyed and respected his awesome skill, but as a person and the way he conducted himself, well, there was always room for improvement. Don't get me wrong, we all have our flaws, so I'm certainly not one to judge.
In Tiger's case, which is the same for many people, it took being kicked down to what I can only imagine was the ultimate low of lows, to change the way he appears to approach all things in his life. And with that change, along with how he has rejuvenated his golf game to the highest of levels, I have become more of a fan of him. There were a few guys on the leaderboard at the 83rd Masters—Brooks Koepka, Dustin Johnson, and Francesco Molinari—that I would have been happy to see come out victorious, but I was rooting for Tiger.
Now all that said, I thought it would be fun to rank Tiger's top 5 major championship wins, in order of dominance, excitement, etc., so here goes. Here's my top 5 favorites: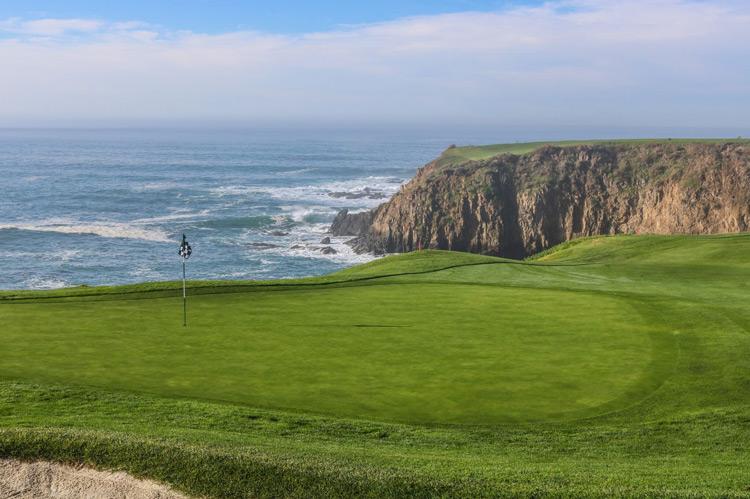 #5 – 2000 U.S. Open at Pebble Beach
Tiger's victory at the Pebble Beach in 2000 was an awesome display of utter dominance over the field. He cruised to a 15-stroke victory, leaving the rest of the players in the field, I'm sure, to wonder and contemplate how they can possibly compete with Tiger, let alone beat him at his own game—An amazing mix of power, distance, control, and finesse.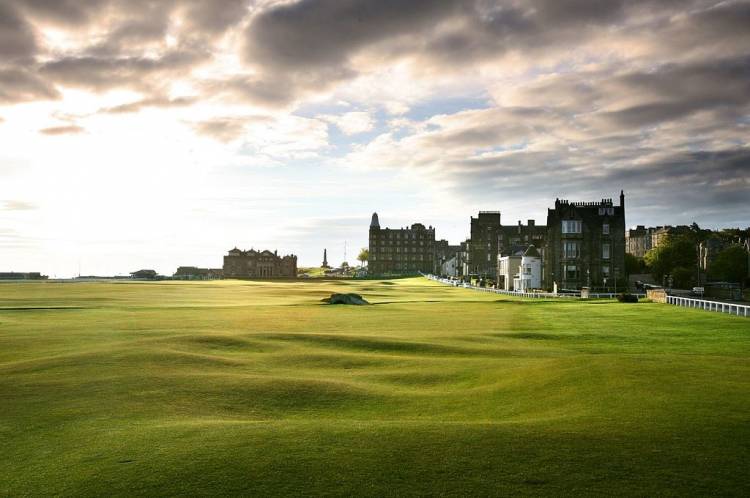 #4 – 2000 British Open at St. Andrews Old Course
Following his dominating victory at Pebble Beach, Tiger woods put together a game plan for the Home of Golf—The Old Course at St. Andrews—that he played out with such efficiency to a score of 19-under par. The next closest score was held by Ernie Els and Thomas Bjorn at 11-under par. Part of his impressive game plan that led him to completing the career Grand Slam was not hitting a single shot into any one of the hundreds of bunkers on the Old Course, that when in them, is most definitely a lost stroke in many cases. Tiger's victory was a perfect combo of precision, power, and finesse that definitely left quite the impression amongst his peers and the golf world.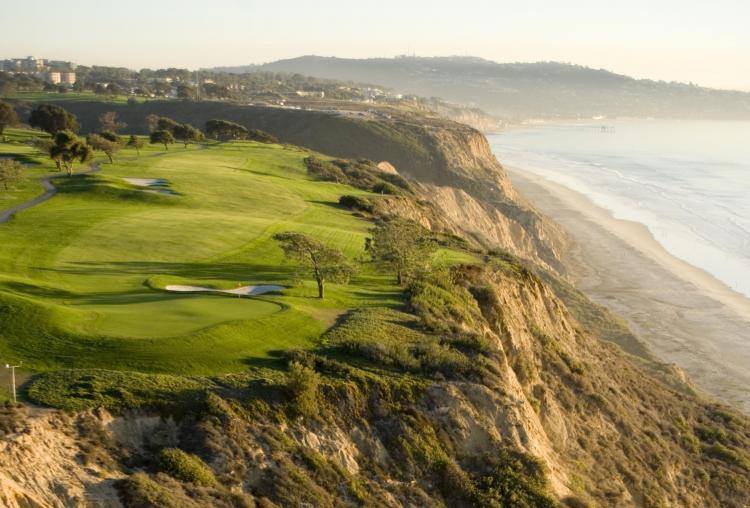 #3 – 2008 U.S. Open at Torrey Pines, South Course
Many golfers would certainly think that the 2008 U.S. Open victory was likely the most impressive, and it would be a difficult to argue with, however, this is where I rank it. Prior to the U.S. Open he was diagnosed with a torn ACL and stress fractures in his tibia. Essentially, he was playing golf—Amazing golf, no less!—on a broken and buggered up leg. Even on one leg, he took the field to their limit, rolling in a 15-foot putt on the last hole to force a Monday playoff with Rocco Mediate. One more day of golf with his torn ACL and stress fractures in his tibia did not deteriorate Tiger as he came out victorious again.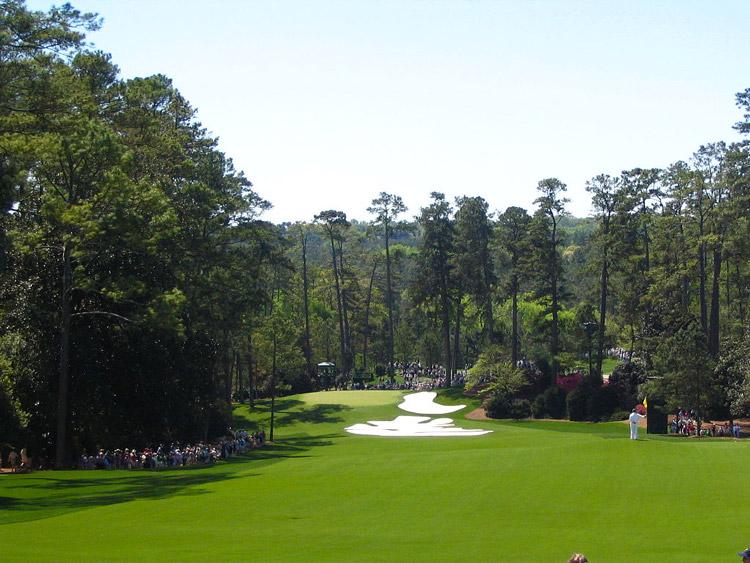 #2 – 1997 Masters at Augusta National
Tiger Woods entered the 1997 Masters with all eyes in the golfing world on him to see how he would perform, for the first time as a professional, at Augusta National. With a very slow, and what would have been a frustrating start, going out with a 4-over par 40 on the front nine, he came in on the back nine with a 6-under par 30. From there, he never looked back, putting his peers and the golf world on notice of what was to come and what it would take to beat him at his best, that power, distance, awesome control—Essentially, all the shots imaginable in the bag—was the new pinnacle of great golf!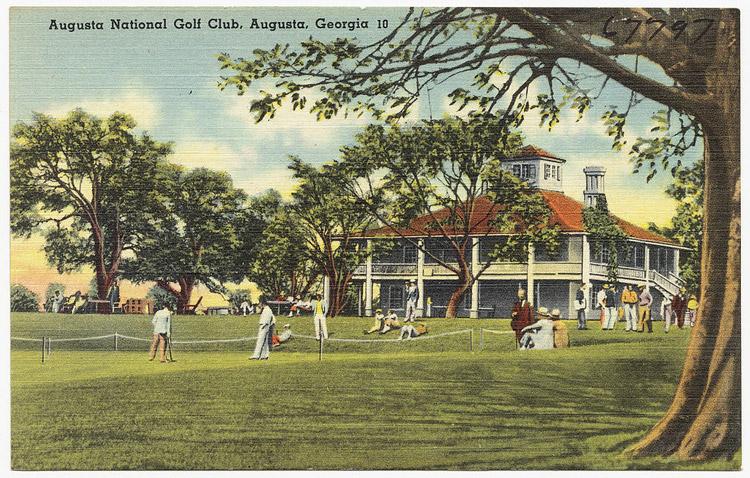 #1 – 2019 Masters at Augusta National
After winning the 2018 Tour Championship at East Lake Golf Club in Atlanta, GA, the talk of Tiger Woods at the Masters, and a definite chance to not only compete but win, was the talk of the golf world. Tiger did not disappoint! Right from the opening hole on Thursday morning, he was a man on a mission. Calm, composed, and with his golf game as good as he could hope for, he put on a clinic for the ages. Tiger's shot-making, along with taking advantage of some good luck after not-so good golf shots, was second-to-none. Tiger Woods' victory at the Masters will no doubt go down as not only the biggest comeback in golf, but quite possible in all of sport. Two years ago, he was literally a broken man, a shell of himself that could barely get out of bed, and, essentially never thought he would play golf again, let alone competitive golf. With a successful spinal fusion surgery, which was done to give him, first and foremost, comfort and functionality back into his life, allowed him to rebuild himself both as a man and as the best golfer on the planet, and putting it all on display for the entire world to see on the biggest stage in golf!