In a world dominated by technology, there's something special and primal about heading out on a boat to go fishing or in search of other adventures. That's not to say that I don't enjoy the benefits of modern technology but this connection between man and nature is something special that those choosing to sleep in and stay clean just won't ever understand. I had the opportunity to celebrate this connection between man and nature recently by taking a fishing trip with some of my blogger buddies to Punta Gorda, Florida and I can't wait to do it all over again.
Honestly, there are few things in life worth getting up at 4 am to do. Ironically, two of those I've had happen in Florida and both involve boating. The first was a few years ago when we set out from the dock to go swimming with the manatees in Crystal River, Florida and this latest one was just a couple weeks ago in Punta Gorda, Florida off the edge of Boca Grande. Both times, when we set out it was nearly pitch black and the skies were full of stars. We were all tired but nothing that couldn't be overcome by the sense of adventure and the adrenaline pumping through our veins on the hunt for adventure.
For more boating ideas, please visit Discover Boating.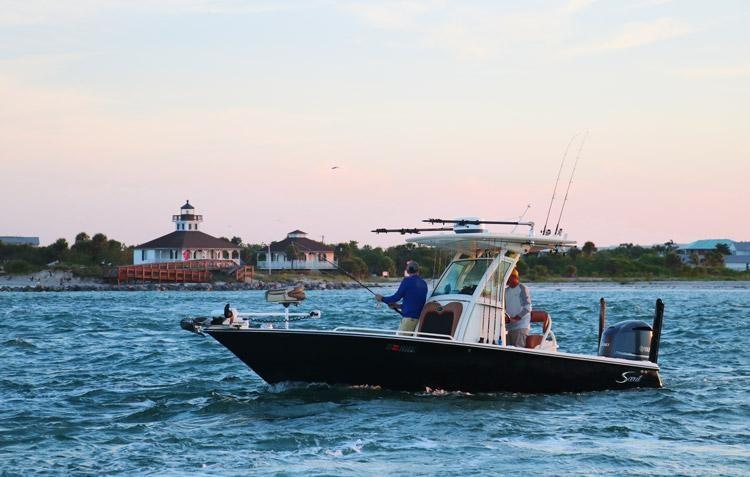 Here's My Top Five Reasons Why I Love Boating!
There's way more than five reasons why I love boating but these are just some of my favorites.
Freedom
There are certainly regulations when boating and those should ALWAYS be followed. Most of the time though, those regulations are designed for your safety and it's pretty common sense. However, there's generally a sense of freedom about being out on a boat. Unlike driving a car - or even going off-road in a truck - there's no trails, stoplights, and except for special areas there's not even any speed limits. You can do what you want as fast as your skill and equipment allow you to do safely.
Exploration and Adventure
Most people limit their perspective to what they can see from the road. They don't hike or explore what's out there from a different point of view. From a simple harbor cruise looking at giant houses to the ability to beach your boat on a deserted island or find that perfect fishing spot, boating is special. It's a way to allow your sense of adventure to come out and explore new areas, see new things, and learn new skills.
View this post on Instagram
Learning New Skills
Regardless of what type of boating experience you take, there's an almost certain likelihood that you're going to learn new skills. As a boat owner you most certainly will learn new skills but even if you rent a boat for a few hours or take a fishing trip, there are skills that you can learn. Some of these will be specific to the boating experience such as how to exit or enter a boat. Others though are more applicable to life. For instance, the teamwork and communication ability practiced while docking the boat, deploying bumpers, balancing the boat to get a perfect plane, or even just looking over the edge to share how deep the water is are all critical to success in working together for business too.
Put Your Phone Down and Enjoy Life
While phone towers have a pretty awesome reach on the water, heading out for a boating adventure is a great opportunity to put your phone away and disconnect for a few hours. Even though you might have reception, nobody wants to get the phone wet or risk dropping it over the edge!
Boating Is Good For Your Health
Whether you are using muscles to pull in lines or lift gear or simply sitting back and enjoying some fresh air and sunshine - boating is generally good for your physical health. The same goes for your mental health. That sense of freedom and adventure cited above tend to help you leave other problems back at the dock. This is your chance to relax, forget about your problems, and enjoy a great day out on the water. In fact, it's not just me feeling that way - 82% of Americans say being around water is relaxing and 72% of Americans feel healthier after spending time on the water.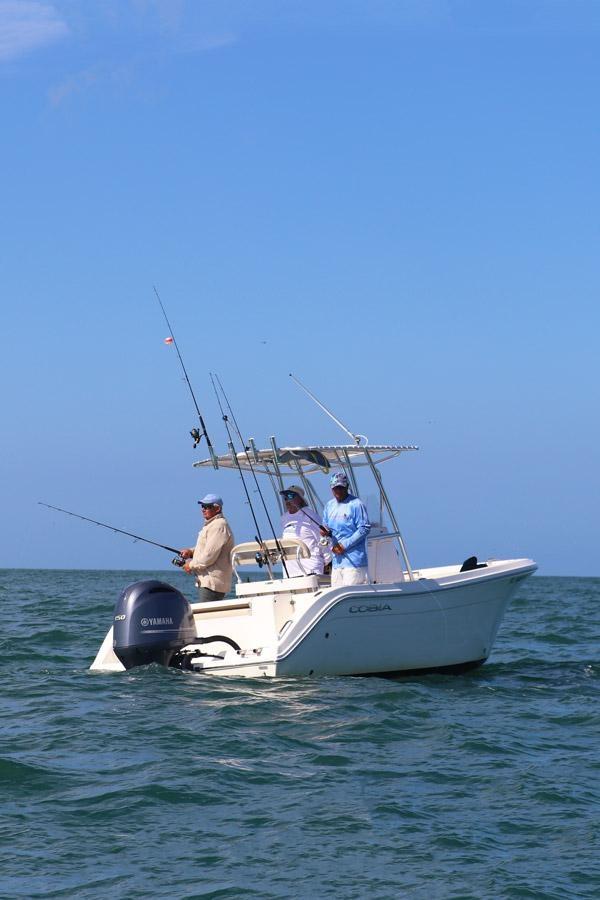 It's Just Fun!
Ok, so this is a sixth reason ... but it's true. Boating is just fun. Even if the is a bad day of fishing or the island you wanted to explore isn't as cool as you'd hoped from looking at it on Google Maps, boating is fun and I look forward to every opportunity that I can to enjoy it in different ways.