I get a LOT of packages delivered to my loft and as anyone who has ever lived in an apartment complex knows - it's sometimes difficult to tell if someone knocks on your door or your neighbors. As a result, I often times will run downstairs ... only to find out that it was for my neighbor instead. While a traditional doorbell would have probably solved this problem I didn't have the ability to run wires and even if I did, that wasn't really worth the effort. Now though, with Ring I'm able to both tell if someone's at my door - but also find out of it needs to be signed for. Even better is that I can do this remotely via my phone or tablet.
As more and more parts of our homes become "connected" life is becoming easier and more convenient. Ring is absolutely a welcome addition to my Connected Home and it can be found at Best Buy, so let's explore more.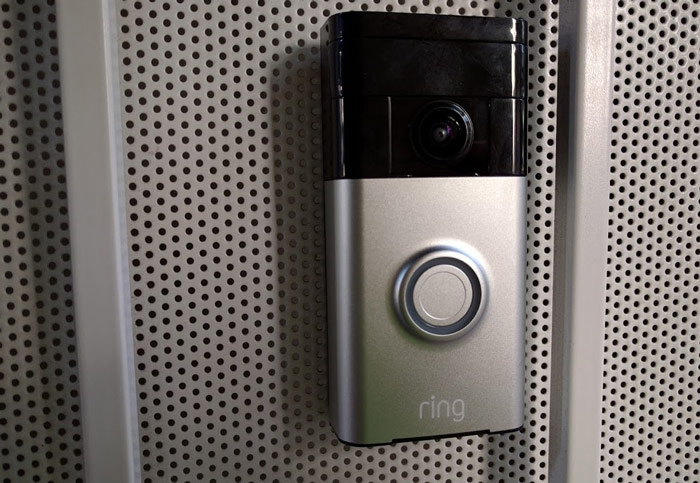 Since I don't have the option to drill into the wall and mount the Ring doorbell, I was lucky to have a security door with holes that I could mount it on. For the rest of you, you'll be happy to know that you can mount it on the existing doorbell (including connecting the wires so you won't need to worry about charging it). Or, you can simply mount it anywhere and the camera unit can pop off so you can charge it periodically.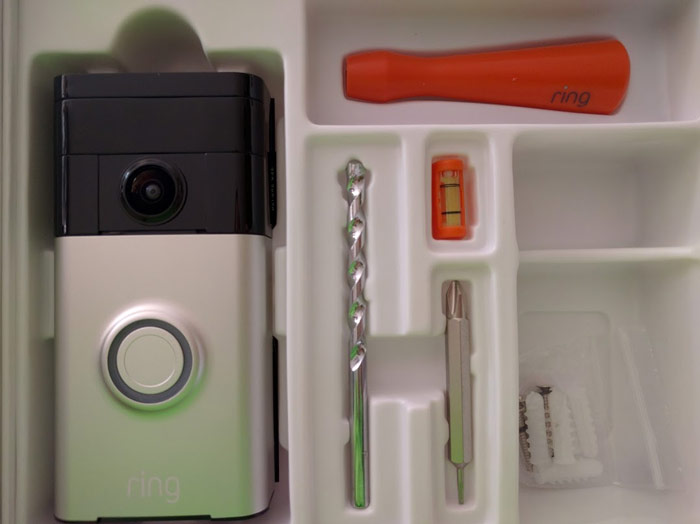 Unlike many things I get to review, Ring really impressed me by including a full installation kit consisting not just of the screws and anchors, but also the drill bit, screwdriver, and even a level. From the very moment I opened the package and saw this stuff I knew that Ring was something special. After all, if they had spent that much consideration of the user experience it's likely they thought through other aspects of the device too.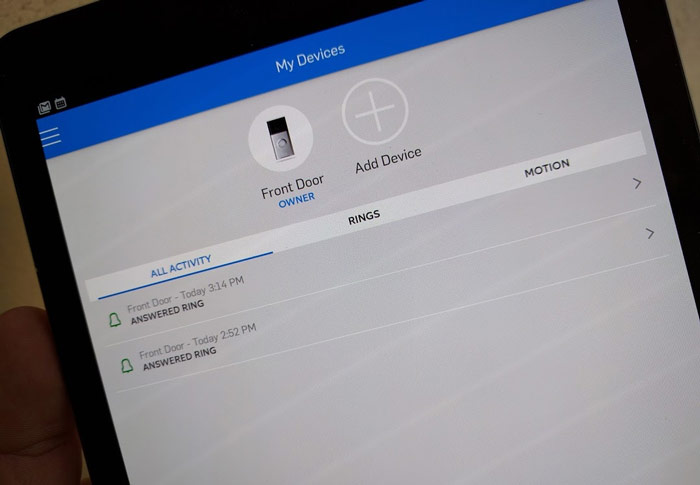 There are two main modes for Ring. The first is functioning as a traditional doorbell - press the button and it rings as well as sends an alert to your phone / tablet. The second mode is as a motion detector that automatically starts recording and sends you an alert. You can configure the sensitivity as well as zones that it will monitor and that made this HUGELY useful for me.
With other video monitoring devices, I burn out the batteries quickly and end up getting a lot of notifications because there are frankly quite a few people that pass by my door. With Ring, I was able to set the notifications to be fairly close to my door. This way if someone across the hall moves it won't record - but if someone walks by my door it will.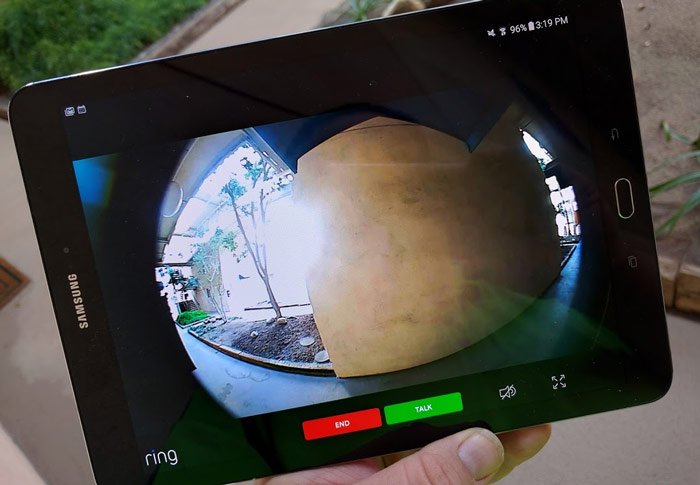 Once someone rings your Ring, you get a notification to your phone or tablet and have an option to answer it and enter into a two-way talk with the person.
This allows you to know who's there as well as give the appearance that you are home.
As someone who travels a lot, this is a HUGE advantage since I know when the delivery people leave something and I can tell my neighbor or apartment manager to take in a package. Even if you aren't away for days at a time, this is a great advantage for people who simply work during the day. It's all about peace of mind and increasing both the actual security of your home - as well as you actually feeling secure.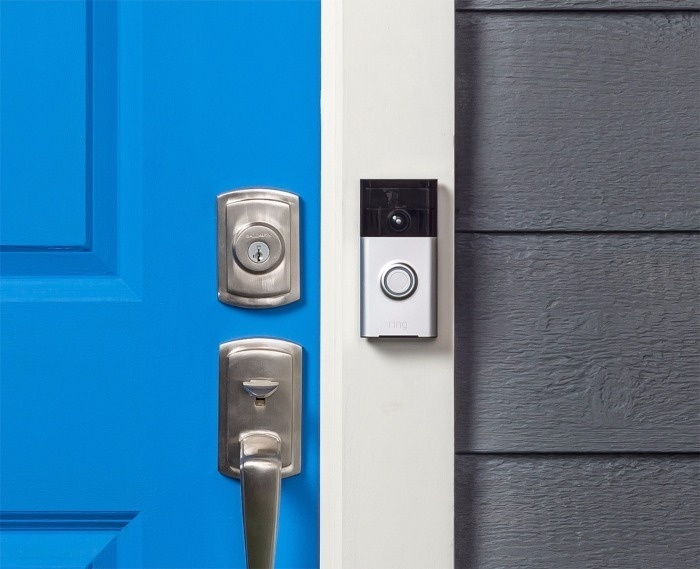 Best Buy has a great selection of Connected Home Devices and it's exciting being able to put these pieces together. Piece by piece I'm creating a network that makes my my home more livable. These are no longer just tools to use or toys to play with. It's actually integrating into my life in a meaningful way and that's pretty cool!